Frank Lampard's Height
6ft ¼ in (183.5 cm)
English former footballer, turned Manager who played for West Ham, Chelsea and won over 100 caps for his national team. At Chelsea he was listed as being 184cm tall.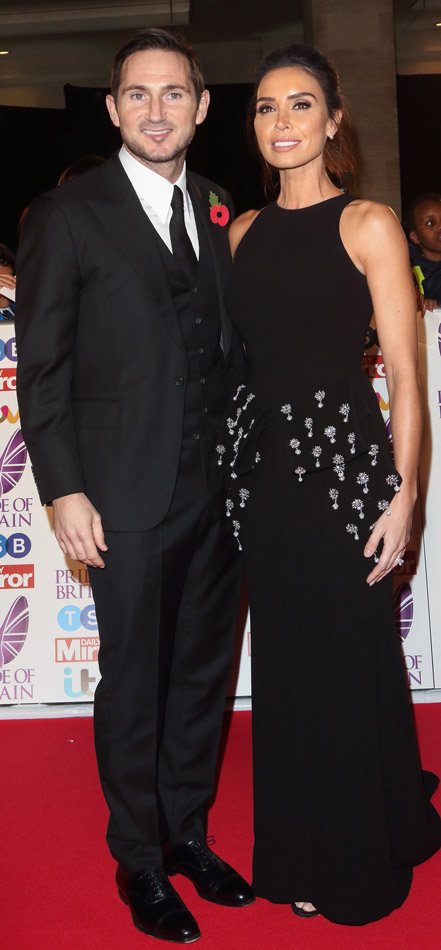 Frank and Christine Lampard
Photos by PR Photos
You May Be Interested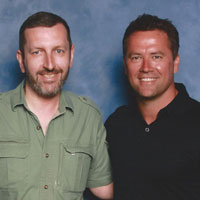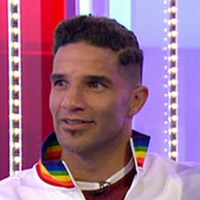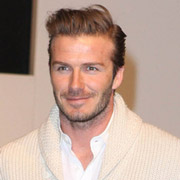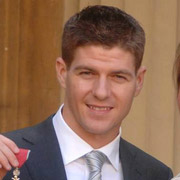 Add a Comment
33 comments
Average Guess (32 Votes)
6ft 0.17in (183.3cm)
slim 6'1
said on 5/Jan/21
Perfect listing in 183 zone 👍
Slim 6'1"
said on 24/Dec/20
184 a bit too much, 183 seems spot on
John_cfc
said on 15/Nov/20
Surely he needs a downgrade now Editor Rob especially considering those pics with hazard who's 5'7 on here ?

Editor Rob
I don't think he's under 6ft, he might look it sometimes though, maybe a bit looser posture.
Myview379
said on 10/Nov/20
Doesn't even look 5'11 here what do you think @EditorRob
Click Here
Click Here

Editor Rob
yeah he struggles to look over 5ft 11 that moment
Eric W Tam
said on 28/Oct/20
Wait, Rob, you aren't going to add Terry just because he never provided any insight on how tall he is? Well lot's of celebrities here never provided insight, especially random lesser known celebs.

Editor Rob
it helps bump somebody up a list, which is really never-ending, it's like 10,000 names on it.
Giuliano
said on 18/Oct/20
Rob, how tall is kai Havertz between lampard it seems that kai is about 5 cm taller is 189 cm for kai correct could he hit 190 out of bed?? And 188 at night?
Click Here

Editor Rob
189cm range seems likely
True blue
said on 30/Sep/20
Solid 6ft
YordanDamyanov
said on 10/Sep/20
Unlike 5'11 Gerrard, Frankie might be 6 foot.
CFC_735
said on 4/Jul/20
Looks less to me like 5'11
Rampage(-_-_-)Clover
said on 26/Jun/20
Rob, any chance of adding John?
Generally looks 1-2in taller than Frank

Editor Rob
if he ever gave a direct quote I might.
Rampage(-_-_-)Clover
said on 23/Jun/20
Rob, any idea how tall John Terry is?

Editor Rob
He has looked near 6ft 2 in his playing career
Rory
said on 16/Apr/20
John Terry has always looked 6ft1.5 to me. Lampard looks near 2 inches shorter than him in that face off competition but I think he might have slightly worse posture. Id say Terry 6ft1.5 and Lampard 6ft 1/8th.
OriginalAnon
said on 8/Apr/20
182cm max for Lampard.
Jmac
said on 8/Apr/20
Met him and he's a weak 6 ft
John Terry on the other hand is way bigger than most listings, wasnt much shorter than me and I'm 192cm
Fred bob
said on 17/Jan/20
This program made me question Lampard's height, compared with John Terry, commonly listed as 187, looks quite a bit more than a 3cm difference? What do you think Rob?
Click Here

Editor Rob
Looks at most 6ft facing off there
HG77
said on 11/Dec/19
Looks no more than 5'11 with Matthew Mcconaughey
Click Here
HG77
said on 28/Nov/19
Seems less
Andrea
said on 1/Nov/19
Didn't you once say that you met this guy and that he looked similar to Big Alex, Rob?

Editor Rob
Yes at the airport, he could look similar type of height, albeit not as great posture as alex.
Joe Joe
said on 26/Oct/19
Met him a few times. With his wife both really sweet people. I would peg him at a weak 6 ft. Saw him at a dinner party along with Jamie redknapp and John Terry. Lampard was slightly shorter than redknapp. I felt like I had more than an inch on him when we shook hands
Zsaint
said on 23/Oct/19
Definitely a good add Rob!! Would also agree with the 6'0.25 - a tiny bit over Gerard
Rampage(-_-_-)Clover
said on 22/Oct/19
No 183/184cm is likelier than 182cm
miko
said on 21/Oct/19
He's definitely more 183/184 than 182/183 range.
Sakz
said on 21/Oct/19
I would say probably 6'0 on the dot. Don't see him measuring under it either.
Nik Ashton
said on 21/Oct/19
Great add Rob!
Caldoni
said on 20/Oct/19
Looks a weak 6-0 if that!!
Valois 2.0
said on 19/Oct/19
Really can't tell if he's only 6'0 or something else
Tunman
said on 19/Oct/19
Hmmm,I'm not 100%sure but I think I once saw him listed at 183 although it doesn't appear anywhere now.Yeah 6'0-0.25"is fair enough
Rampage(-_-_-)Clover
said on 19/Oct/19
Good add...long overdue. Can John Terry be next?
khaled taban
said on 19/Oct/19
Rob , It's son nice from you to add more football players , keep going ⚽️😍
FOG_786
said on 19/Oct/19
No chance he's this tall looks 5'10
James B
said on 19/Oct/19
He can give a shorter impression though can't he rob? Maybe it's his proportions?

Editor Rob
I doubt he's any less than 6ft, I can see him measuring just over that mark.
185
said on 19/Oct/19
I thought he was more like 6ft flat.
Miss Sandy Cowell
said on 18/Oct/19
Ooh, I'm surprised that the famous Frank didn't yet have a page!
6ft and a quarter-inch. ⚽