Wes Anderson's Height
6ft 1 (185.4 cm)
American film-maker, who directed such films as The Grand Budapest Hotel, Moonrise Kingdom, Rushmore, The Royal Tenenbaums, Fantastic Mr. Fox and Bottle Rocket. In 1999, he mentioned that
"Whenever people describe me in print, they always say that I'm 6-foot-1 and something like 112 pounds. They make me out to be a total rail - which I am, but I hate reading my weight in articles."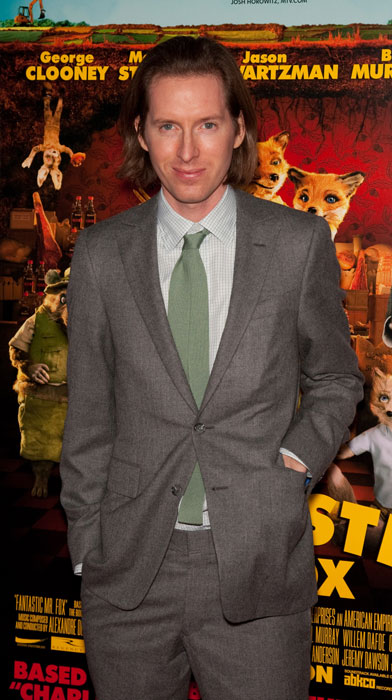 Photos by PR Photos
You May Be Interested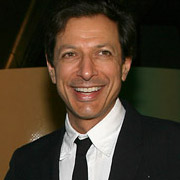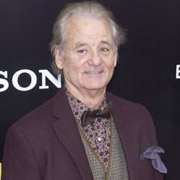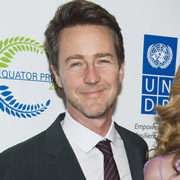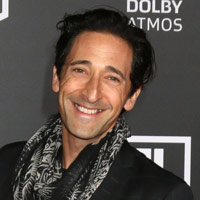 Add a Comment
26 comments
Average Guess (29 Votes)
6ft 0.81in (184.9cm)
Slim 6'1"
said on 6/Oct/20
Weak 6'1"
Slim 6'1"
said on 2/Oct/20
Not the full 6'1"
184-184.5cm is closer to the truth
Slim 6'1"
said on 9/Aug/20
i would say give the 184.5 listing over this
Rampage(-_-_-)Clover
said on 15/Mar/20
Skinny 6ft1 guy with bad posture. 185cm is fine for him
QM6'1QM
said on 3/Nov/19
He doesn't beat me as real 6'1.
Rampage(-_-_-)Clover
said on 19/May/19
Agreed but maybe not 184cm flat
Rampage(-_-_-)Clover
said on 16/May/19
Rob, how likely is 184cm?

Editor Rob
There is a chance of that. More than say 186cm.
Junior Hernandez 1990
said on 22/Jun/18
112 pounds at 6'1? No way for that. He look very skinny and narrow shoulders but look at least a 135-138 pounds hippie director.
Rampage(-_-_-)Clover
said on 30/Jan/18
Rob, I don't quite get you when you say B could be a mid-morning range?
These figures are supposed to represent the overall morning (out of bed to be precise) to evening shrinkage. I think B is arguable for him. He looks similar to Bill Murray in Cannes photos and close to 2in taller Ed Norton. A sloucher though....

Editor Rob
I'm saying he could be a little under 6ft 1 by afternoon.
Rampage(-_-_-)Clover
said on 25/Jan/18
Rob, which of these is believable
A) 188cm/186cm
B) 187.5cm/185.5cm
C) 187cm/185cm
D) 186.5cm/184.5cm
E) 186cm/184cm

Editor Rob
C-D is probably a likely range. B may well be a mid-morning range.
Jamie
said on 8/Dec/17
Anywhere in the 6' 0.5" - 6' 1" zone is arguable.
Paul NS (6ft0.5)
said on 24/Nov/17
6 3/4 at worst. Can't see him only just being half an inch taller than Brody
Slim 185
said on 20/Nov/17
He looks shorter than me, give him a 184 downgrade.
Slim 185
said on 14/Nov/17
He isn't quite the 185 Cm guy, is seeing more 184 for him, he shouldn't be listed higher than 6'0.75".
Rampage(-_-_-)Clover
said on 11/Nov/17
At worst could be a fraction under 6ft1
Slim 185
said on 11/Nov/17
184.8 CM/6'0.75" would do him justice.
Rampage(-_-_-)Clover
said on 10/Nov/17
112lbs is ridiculous, he'd be close to death at that weight. Still underweight for his height though. I think he's around 140-150lbs
Tunman
said on 10/Nov/17
112pounds is a joke imo,I reached 127 (currently around 133-36)at one point and I was very thin despite being only 5'9.5".The chances that someone taller turns 15pounds lighter than me are already very small except maybe for some female models and not many imo,but a 6'1 dude?Would have thought he weighs around 140pounds which is still very thin for him,at 112 he would be a walking dead,lol.
Anonymous
said on 9/Nov/17
I don't think he was saying he was 112 pounds exactly but admits he's as thin as a rail, I could see him as low as 135-140ish maybe.
Taeq
said on 9/Nov/17
Yes! Finally! My favorite director. I knew he would be listed at an honest 6ft 1 too. I have seen all of his movies, true original content.
Rampage(-_-_-)Clover
said on 9/Nov/17
Does have over 2in on Wilson...
Animus
said on 9/Nov/17
He can look 2½-3inches taller than Owen Wilson.
Junior
said on 9/Nov/17
Edward Norton look 5'11.5" next to Wes.
Rampage(-_-_-)Clover
said on 8/Nov/17
Long overdue....near 6ft1 was my guess
Danzon
said on 8/Nov/17
I'n sorry but 112 pounds is underweight for someone of average height nevermind 6-1.
Sam
said on 8/Nov/17
Good addition, love pages for directors. Hmm, I read an article that stated they were the same height but Bill Murray can seem to edge him, not by much, like a quarter inch or so, but I think there's a chance that Anderson's a weaker 6'1". I think Wes generally holds a bit of slouchy posture which does not help, when Bill is often standing his best and Murray could arguably be a fraction over the 6'1" mark up until recently. There's a lot of stills with them together on google.
Click Here
Definitely with guys who are not over the six foot mark like Edward Norton, Adrien Brody, Bruce Willis or Luke Wilson, Wes definitely can seem close to 6'1" as he has at least a good inch on any of them.