Willa Holland's Height
5ft 5 ¼ (165.7 cm)
American actress known for roles in movies Legion, Straw Dogs and as Thea Queen in TV series Arrow.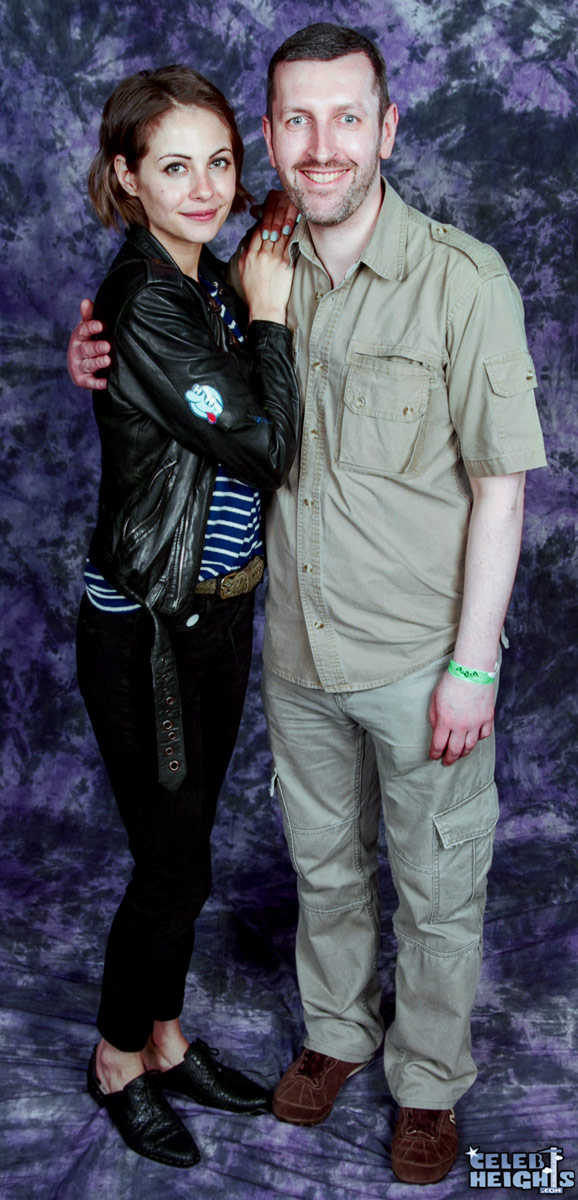 5ft 8 Rob and Willa @ MCM Comic Con, 2015
You May Be Interested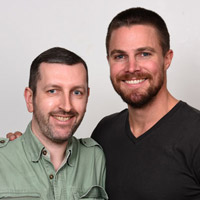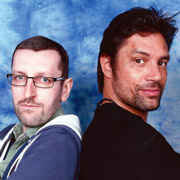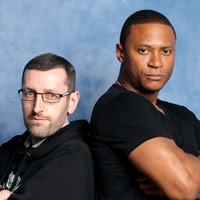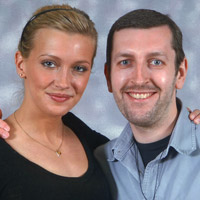 Add a Comment
52 comments
Average Guess (49 Votes)
5ft 5.6in (166.6cm)
Jackie Lee
said on 26/May/21
Solid 5'5. She looks taller than most 5'5 people next to rob
Olympian
said on 9/Feb/21
@Peter 180cm
Lol, wow. So, you're 23 years old? Willa is actually three years older than I am, but we sadly don't share the same birthday. She's a gorgeous woman too. I'd love to have taken a picture with her too. I'd have seemed 4.75 inches taller or 5 inches taller to an untrained eye.
Kebapsever
said on 17/Jul/20
She looks 5'5(3/4). Really hot woman.
Brian68inches
said on 2/May/20
I know it's a site for height, but is she even more beautiful in person? 😊

Editor Rob
I would say she looks quite attractive in person, when she's not wearing a baseball cap 😊
Nik Ashton
said on 14/Apr/20
I would love to have been situated just to the left of Willa in the above photograph! I can see why people think she is 5'6"!
Nik Ashton
said on 12/Apr/20
She doesn't look that much shorter than Rob!
Bobby 1.78m
said on 7/Oct/19
@Peter 180cm
She's 3 years older than me.
khaled taban
said on 3/Oct/19
I agree with Rob , she is real 5'5.25".
Nik
said on 17/Mar/19
I can see why the average vote is sky high, after a whopping 37 votes too!
Nik
said on 7/Feb/19
She looks to be no smaller than 5'5.25"!
Peter 180cm
said on 6/Feb/19
Looks at least as listed,actually more like 167-168 range so about 5'6 on the nose.Trivial thing is we share the same birthday,only she's 6 years older than me xD!
184guy2
said on 26/Nov/18
Rob , did he looked 3 inches shorter in person ? Because in this photo not , and she is losing more height

Editor Rob
Having seen her numerous times I wouldn't guess her much over 5ft 5, it fits with all the other actors I've seen her standing beside in person.
Bobby
said on 30/Sep/18
@lee168cm
Well, I'm 24 now, I turned 24 in August.
I really think Rob ought to upgrade Willa Holland to 5'6, she looks it based off the scale, and she still looks 2 inches smaller than Rob. Furthermore, he says their footwear is similar. At least 5'5.5 for her.
Sandy Cowell
said on 3/Sep/18
I just caught Willa as a Random Celeb, and I thought 5ft4.5!
I was wrong - by an inch! Back to the drawing board!
5ft5.5 it is! Two and a half inches is a fair old chunk, isn't it? 🤔
Nik
said on 5/Aug/18
@ lee168cm - Nowt wrong with that!
lee168cm
said on 9/Jun/18
Your 23 Bobby? Wow 9 years younger than me though you wouldn't guess I was anywhere near 32 guess being 5ft 6 with a baby face helps though
Nik
said on 9/Jun/18
This is a lovely picture of Willa Holland and Rob Paul! I tend to agree with the 31 voters who believe that she is nearer to the 5'6" level, I certainly believe she is more likely to be over 5'5.25" as opposed to under it!
@ Bobby - I have always thought like that!
Bobby
said on 8/Jun/18
Willa Holland is 26 years old... She's only 3 years older than I am. Why do I mention that? I just think it's so cool how close in age I am to a lot of celebrities that I know.
Bobby
said on 14/Apr/18
Just noticed, she's 5'6 by the scale. Actually even a touch over.
World Citizen
said on 12/Jan/18
Good listing.
marc
said on 8/Aug/17
she looks smaller than she is. Looks smaller than my sis but is taller than her by 2 cm :D
tony t.
said on 28/Jul/17
Giorgio her feet are size 8 about. They're skinny and narrow. Just average size.
Bobby
said on 21/Mar/17
I'm seeing a two inch difference here, Willa Holland is giving off a 5'6 impression it seems. Then again, based on eye level, which is different for women, I could see how Rob has 2.5 inches on her, so almost three inches. I'm going to say she's almost 5'6 or is 5'6.
Giorgi
said on 18/Feb/17
Rob, do you think she has large feet?

Editor Rob
I am not sure what her foot size actually is, I wouldn't have thought that big in person!
Fe
said on 25/Nov/16
@Editor Rob,
when you say she "is between 5ft 5 and 5.5 in person", R U implying that she's 5.25"?
im not sure about that, she looks a good 5.5" range next to u and possibly pushing 5.75"!

Editor Rob
Fe, last time I saw her I would say a much greater chance of weak 5ft 5.5 than strong 5ft 5.5. I'd be surprised if she was almost 5ft 6 as I had 3 inches on her...
Fe
said on 18/Nov/16
@Editor Rob,
What do u think her head size is?
it looks small compared to others

Editor Rob
it is a bit under 9 inches, maybe 8.75 inches.

And she is between 5ft 5 and 5.5 in person...my sister who is near 5ft 5.5 actually is a bit taller than Willa in person.
Chris
said on 25/Sep/16
She looks much smaller than Colton Haynes, even in heels
Click Here
Chris
said on 25/Sep/16
He shoe has a heel, a small one, that could give her about 2cms more than yours Rob, so with that 166cm looks about right, I wouldn't go below 165cm.

Editor Rob
she is somewhere in 5ft 5 range, this photographer actually is on a chair so it reduces the height a bit, she looks shorter in person really.
Peter175
said on 3/May/16
@5'13.5 actually a 5'5.5 woman wouldn't even be equal to a 5'11.5 man , more like just 5'10" or 5'10.5.
Women are 4-5 inches shorter than men on average
Fez
said on 18/Apr/16
she looks 5'6" in this image, even her hair touches the 5'6" mark.

Editor Rob
her hair is somewhere between 0.5 and 0.7 in thickness.
5'13.5
said on 4/Apr/16
@Jane Would you think 5'11.5" is tallish for a man? As 5'5" would be about the equivalent of a 5'11" man.
Mike
said on 11/Jul/15
Rob her shoes look like they have a slight heel, like a 2cm heel.

Editor Rob
my sneakers are in the 0.7in range, hers looked roughly in that range too, I don't think anything much more really.
Alex 6'0
said on 30/Jun/15
Andrea, in the pic with Rob I think she looks a good 5'5.5 range. It's def no 3 inches between them in this pic. I see no more than 2.5 here and Rob is a hair over 5'8 so she can look 5'5.75 here I think
Jane
said on 28/Jun/15
wow... she always looks tiny on Arrow to me.... i pegged her as more of a 5'2-3" type, but in this picture she's clearly of average height or a little more....
Height183
said on 27/Jun/15
Rob, what are you and Willa standing on?

Editor Rob
it's the photo backdrop fabric - a very long one - so it hangs and then falls onto the floors - which are concrete.
Sam
said on 25/Jun/15
Hey Rob, I don't mean to intrude if its someone's privacy so you don't have to mention any names, but roughly what's the most someone has actually worn with their shoes that you've taken a photo with? Have you ever suspected someone to be wearing lifts for example? Obviously women will wear more than men in heels, but I'm talking about guys.

Editor Rob
yes, a few people have worn elevators. Not many though, only a few obvious ones. It's harder to tell a half inch lift than something in 1-1.5 inches which would make it more obvious to me.
J.Lee
said on 24/Jun/15
LOL. Rob, do these celebrities know who you are? Do you tell them you are from celebheights? I bet some of them remember you.

Editor Rob
big G got upset at the idea some celebrities actually visited this site.
Why wouldn't some visit on occasions, it's a bit of entertainment :)

I'm getting pictures like any fan would. I'm paying money (not stopping actors in the street), supporting the conventions etc...the byproduct is I am able to show the photos on this site, in the hope that it might offer insight into how tall a person is. Other times it might confuse the matter! Ultimately I'm just guessing their height, and trying to remain impartial...

J.Lee
said on 23/Jun/15
Rob u have the best job. You get to go around taking photos with hot girls and study their height.

Editor Rob
that's a good part, actually trying to get photos. The crowds and hanging about is not so good.
Andrea
said on 23/Jun/15
Rob, do you think 5'5-5'5.25 is possible at her lowest? I think 5'5.5 is a good guess but that's really the most i'd give her... She can look sub 5'5 with Katie Cassidy, maybe that's just bad posture...

Editor Rob
on Arrow at times I think she wore quite thin footwear, but up close I'd say she looked over just 5ft 5, she reminded me of my sister whose height varies around that mark really.
the shredder
said on 23/Jun/15
Rob , Noah Hathaway looks shorter than her.

Editor Rob
in person, he looked no smaller than her.
Mike
said on 23/Jun/15
5ft 5 flat seemed better.
Neil Craig
said on 22/Jun/15
You know, sometimes Rob looks to have the best job in the world....

Editor Rob
I'm smiling here but I'm actually knackered inside, having been standing in claustrophobic shambolic queues all day :)

I cannot complain to much though, MCM Comic Con do get some decent guests!
Judd ISR
said on 22/Jun/15
Wow, I thought se was 5'7"...5'5.5" is a fair listing!
Hypado
said on 21/Jun/15
Willa Holland's height is 5ft 5.5in (166 cm)
Great photo and beautiful actress.
Tunman
said on 21/Jun/15
So lovely ain't she!You're really lucky,Rob.
Alex 6'0
said on 21/Jun/15
Looks a solid 5'5.5 here.
S.J.H
said on 21/Jun/15
I dont think she claim 5ft5.5 , i have see her listed 5ft7 at some site. But rob listed her 166cm seem right.
mr.rashid
said on 21/Jun/15
@Editor Rob, didn't you downgrade her to flat 5'5" before?
Andrea
said on 21/Jun/15
So she actually turned out to be taller than you thought? Wasn't she listed at 5'5 flat before? Yeah, she looks a strong 5'5 with you, 5'5.5 seems better than just 5'5... You're adding many photos lately, Rob! Good job ;)
Dan
said on 5/Jun/15
She's about a head shorter than Stephen Amell in his ALS Ice Bucket video.
NoirEclipse
said on 19/Feb/15
I think this listing is spot on. They really do make a big deal of her being small in Arrow.
Mr. Bridges
said on 29/Mar/14
Rob, I am sorry, but I do not think that 5ft 5.5in is Willa Holland's height. She looks MUCH shorter than 5ft 6.5in Katie Cassidy, both wearing similarly-sized heels:
Click Here
Click Here

Editor Rob
she can be a couple of inches shorter on the show, although maybe not as short as that photo shows.