Katie Cassidy's Height
5ft 6 ½ (168.9 cm)
American actress best known for playing Laurel Lance on Arrow, Ruby in Supernatural and Juliet Sharp in Gossip Girl. In film she appeared in Monte Carlo and Taken. In a kansas.com interview she said:
"Most of my scenes are with Jared....I'm supposed to be very intimidating, and when I walk up to him, I feel like a shrimp. But I'm five-seven, and they give me huge heels. I'm in four-inch, three-inch heels"
. She also said at almost 17 she was "5ft 5". In these photos she had a good 2 inches more footwear than me.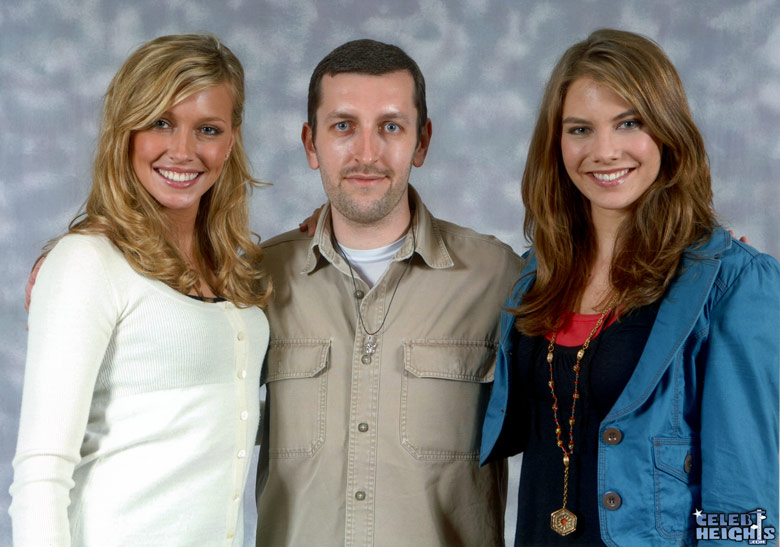 5ft 8 Rob and Katie @ Asylum 2, 2008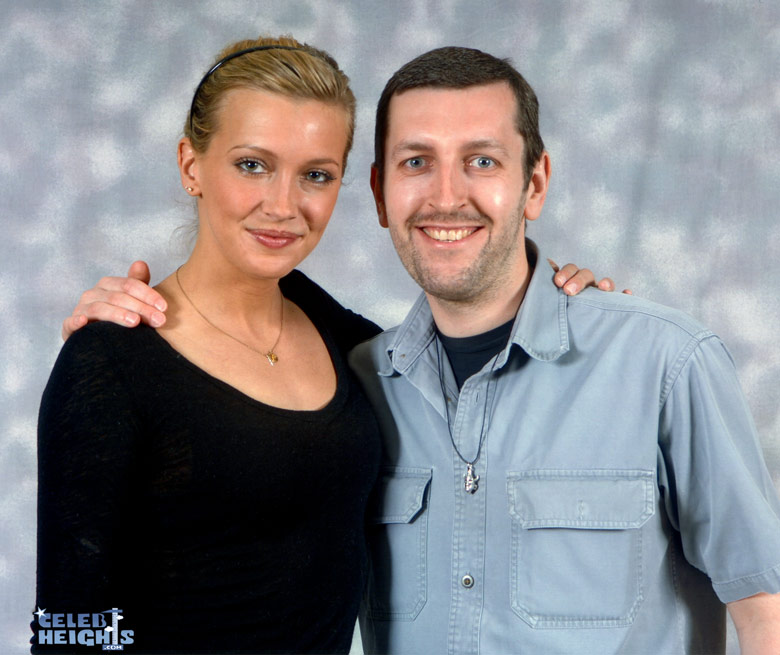 You May Be Interested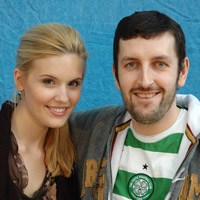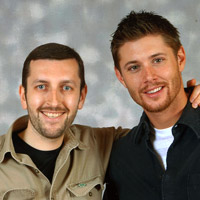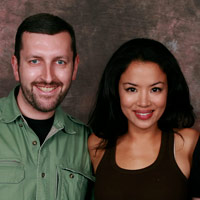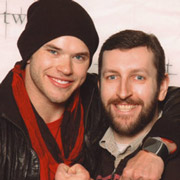 Add a Comment
85 comments
Average Guess (56 Votes)
5ft 6.62in (169.2cm)
Chaos Control 6'2.5
said on 25/Feb/21
So I'd be about 2/3 of a head taller than her right?

Editor Rob
roughly around that
Chaos Control 6'2.5
said on 25/Feb/21
Where would someone her height come up to on me if we had equal footwear?

Editor Rob
maybe moustache area
ChaosControl 6'2 1/2
said on 8/Feb/21
I love Rob said on 3/Feb/21
Rob looking ALPHA AF in that top photo
This dude is enlightened and correct
I love Rob
said on 3/Feb/21
Rob looking ALPHA AF in that top photo.

Editor Rob
Crikey, that photo is nearly 13 years old.

Just Kramer
said on 10/Jan/21
Rob was a lucky man on the day of the top picture
Jam Cherry
said on 17/May/20
She's so pretty I think 169.5 cm is roughly accurate
Nik
said on 29/Apr/20
@ PAN BERRY - Too true! I like your name!
If a guy of 5'6.5" is short then a woman of 5'6.5" should be considered to be tall (If the average for men is 5'9" and the average for women is 5'4")! I am delighted to give Katie Cassidy her 80th comment!
Nik Ashton
said on 17/Dec/19
@ mark thompson - The average for men is 5'9" and the average for women is 5'4", and as there are an equal amount of men and women the overall average for adults is about 5'6.5"! But I sometimes wonder whether the national averages are as high as what we all think they are! 🥾🍌!
mark thompson
said on 16/Dec/19
@Nik Ashton once again i'm gonna have to disagree with u, as here in the uk most men are at least 5'8 minimum on average. average height isn't as short as u think it is.
Nik Ashton
said on 15/Dec/19
She is average for an adult in the UK or the USA!
Nik Ashton
said on 8/Dec/19
It's interesting that she grew after her 17th birthday!
Nik
said on 6/Oct/19
She's kinda tall!
khaled taban
said on 3/Oct/19
5'6.5" exactly as listed !
Christian 6'5 3/8"
said on 6/Jan/19
5'6.5" as listed
Antonio B
said on 6/Jan/19
These pics don't look like her at all...when was this ???

Editor Rob
10 years ago.
PAN BERRY
said on 1/Jan/19
This actress is tall and beautiful
Nik
said on 13/Jun/18
😂😂😂🍌🍌🍌 Fault Report 2! 🍌🍌🍌😂😂😂
I meant on the 28th May that I meant 5'6.625"!
Nik
said on 11/Jun/18
😂😂😂 Fault Report! 😂😂😂
On the 29th May I meant 5'6.625"!
Nik
said on 11/Jun/18
@ Sandy Cowell - Magnifique!
She gets 5'6.5" and a banana! 🍌
Sandy Cowell
said on 10/Jun/18
I've seen it Nik, via the 'Random Celeb' route! 😁😸
5ft6.75!
Nik
said on 28/May/18
@ Sandy Cowell - Hi!
I think that I may be tempted to offer Katie 5'6.75"! - but no more, her hair makes her look taller! The average vote is spots!
I wish I could vote for 5'6.375"!
Katie can have a banana from me too! 🍌!
Nik
said on 27/May/18
@ Sandy Cowell - This is my 9th and final comment today!
You may be up the creak for now, but hey, when you get your new phone you will be able to see Rob with Katie Cassiidy to his left and Lauren Cohan to the right! You said that Rob was lucky to be pictured with Lauren Cohan on her page, well here is a double dose of luck for Rob!
At least you are commenting and that is the main thing!
Katie gets the 5'6.5" - 5'6.75" range and a range of fruit!
I like your comment! 🍌
Sandy Cowell
said on 26/May/18
@ Nik - Unfortunately, I don't even know who she is, and as I can't see any pictures, I'm screwed! BUT I CAN SUBMIT COMMENTS, SO I'M NOT COMPLAINING!
I'm happy!
Katie can have an average 5ft6.5 and a banana!🍌
Nik
said on 26/May/18
@ Sandy Cowell - Rob is really lucky having this job! He is pictured above with Katie Cassidy AND Lauren Cohan!
I will offer Katie 5'6.5" - 5'6.75"! I trust the 40 voters!
MAD SAM
said on 16/Jan/18
169-170 cm, a really beautiful woman btw
even
said on 24/Jul/17
correctly listed
S.J.H
said on 28/Jun/17
I mean Katie is 5'5.75
Slim 181 cm
said on 11/Jun/17
171 cm out of bed, 169.5-7 cm evening.
S.J.H
said on 7/Feb/17
5'6.75 no more than this. 167cm dead on and lauren cohan is 168cm
A sasezza
said on 21/Dec/16
1.68,5 / 169 looks ok...
@2222wasabi
said on 23/May/16
She looks 5'7 solid, next to Danielle panabaker, who is also 5'7
Editor Rob: they are both under 5ft 7
Sarah
said on 2/Feb/16
Why does she look so tall compared to 5'4" Caity Lotz on Arrow and Legends of Tomorrow? It looks like at least 4 inch height difference, but it could be shoes or camera angle, I suppose.
Tipper
said on 5/Dec/15
Rob's got her spot on. Seen her stand next to Willa Holland on Arrow and Flash so many times and Katie does have around 1 - 1.5 inches on her.
mr.rashid
said on 3/Aug/15
Seen her Arrow, a lot of the Times she appears more 5'6 flat but maybe 5'6.25 Max, I sometimes can't tell in some episodes of her wearing heels.
hijopotamus
said on 18/Jun/15
Rob, in that pic standing between both girls you have a face that says everything...
Would't blame you!
mike
said on 22/Oct/14
Looked 5 inches shorter than Stephen Amell full 5ft 7 doesn't seem impossible or maybe 5ft 6.75?
Realist
said on 7/Aug/14
Yeah i have noticed tallish and average height women (5'3-5'7) don't look at the guys height more at the personality. All the short guys i know have a girlfriend around their height (5'4-5'6). Really short girl have the stupid idea about big guy protection and very tall women get conscious.
176,2Tunman
said on 1/Jul/14
Rob you're very lucky to stand with this goddess.And she seems not to give a care for height when dating,gives hope,lol.168-9 is fair.
Realist
said on 21/May/14
I am having a feeling you are 174 cm Rob in this pick. Youre edging her out. @Hugh 189 and all others who think 5'6.5 is average: 5'7 is considered tall for most women throughout the planet except some parts of Europe. The male average is 176-77 and female average is 164-65 (in the west). So 5'9.5 is equivalent to 5'4.5. Thus she is above average in the tallish region. I agree with one thing though i.e. she is equivalent to a 181-82 cm man. A 173 cm guy would be equivalent to a 5'3 woman.
KitKatKate
said on 13/Apr/14
That's cool! Rob, she seems to be as tall as you. Lucky to be next to her. Also average height, almost the same as Tracy Spiridakos. Is she naturally blonde with blue eyes? COOL! Luv 'er! <3
Thorwald78
said on 20/Feb/14
When I see you in these two photos, Rob, I think you're a very lucky man!!! ;-)
Hugh 189
said on 9/Jan/14
At 169 she is average... if she was male she would be 182..
FOr me tall male is 186 AND UP ... TALL FEMALE 173 and up
..
han
said on 1/Jan/14
Armie Hammer is tall and hot. He's 6'5 and hot
Yaspaa
said on 17/Aug/13
The Tanner scale averages women stopping growing (height wise) at 16 and guys at 17. Variances will occur, but generally...
truth
said on 25/Dec/12
girls hardly grow after 17/18 just like guys after 20/21. I think she is 5ft6, 5ft5 could be a bad measurement.
girls stop growing around 12 - 20, boys 14 -22.
Silent d
said on 7/Oct/12
169cm. Lauren is pretty tall too.
José
said on 6/Oct/12
Who is the other girl ??
[Editor Rob: lauren cohan who was in supernatural at the time, lately in walking dead. there's another photo of her looking taller on paul wesley page]
Shaun
said on 26/Sep/12
Two of the most naturally beautiful girls you could stand between!!
oneguy
said on 10/Sep/12
My sister was 5'4.5 at 15, now at 18 she's 5'7.5'' and growing
i think she'll be 5'8.5 in a year. Maybe 5'9 as a life time height, not that bad in my opinion.
Weird I know, but some girls grow a bit after 17.
Just eat healthy and stretch that's what I Observed
Connor
said on 12/Aug/12
Rob you are one lucky guy standing between those two im so jealous, do you think that lauren is 5ft 6.5?
[Editor Rob: I think near 5ft 7 is fair ]
Alexa
said on 6/Aug/12
It's funny how Katie looks the exact same height as her GossipGirl co-star Blake Lively who claims to be 5'10...Katie is no more than 5'7 she's practically the same height as Blake, how the heck do you explain that? If there was a height difference between them it would be a measly inch but it just goes to show Blake is nothing over 172cm, at the very most!
Silent d
said on 6/Feb/12
169cm. She looked tall on new girl.
Tyra
said on 17/Dec/11
She looks about 5'6 at most.
Tom101
said on 5/Nov/11
i dont care shes stunning!
Silent d
said on 23/Oct/11
She looks same height as 5 foot 8 blake lively which is weird but i think they make it look that way in gossip girl. I think 169cm is about right. Some short girls wear 3 inch heels but it only makes a slight difference. Who's the other girl in the photo rob? They are both hot!
[Editor Rob: lauren cohan is the other girl.

I met her again this year and thought she was taller than the last time I met her, granted she had bigger heels on...but in those heels she looked a bit taller than paul wesley!]
Cindy
said on 28/Sep/11
It's not at all uncommon for a girl to grow past 14-15yrs. I was 5'4 at 14, and now at 16 am a weak 5'6.
Plus she was probably already 5'6 at 15 but just hadnt been measured properly, which I know is the case for most people.
rob89
said on 9/Aug/11
Looks no more than a flat 5'6" considering that she's struggling to be the same height as you with a 2 inch footwear advantage.
5'8.56786
said on 25/Jul/11
She might be more of a 5'6.25 than a 5'6.5 girl, still not short at all, and she's so pretty, you lucky sob, R.o.b.
A
said on 20/Jul/11
Button, you are an anomaly for sure. Most girls don't grow past the age of 15, infact while in high school I noticed that a lot of them were finished growing by age 14-15. Girls usually finish growng well before most boys do because girls start puberty sooner than boys on average. Your growth pattern actually seems more parellel to a male's(don't take this the wrong way, I'm not insulting you or calling you manly in anyway, I'm just pointing out the similarity). However, I do believe that you and Katie Cassidy did grow past 17 but it is quite rare for a female to grow past that age, so I consider you two lucky cases :)
Button
said on 17/Jul/11
Maximus Meridius, most girls might be done growing at 17. But some of them would still be growing past that age, and Katie may well have been one of them. Well I guess she must have been, because she said she was 5'5" at 17, but it's clear in the picture that she's taller now. She's marginally above Rob's height, maybe by 0.25 inches or so, but without the 2 inch advantage she still seems to be in the strong 5'6" range. I was just barely over 5'0" at 17 like 5'0.25" (153cm) then I was 5'0.5" (154cm) once I turned 18. By 19 I was a flat 5'1" (155cm) and I think I was about the same at 20. I thought that might be by final height. But now I'm 21 and I'm taller still, at 5'1.5" (156cm). I'm not even sure that I've attained my full height yet, I can't tell. Only I have a younger sister at 5'3.5" (161cm) and it makes me wonder if I'll grow to be as tall as her someday. Don't know why though, as everyone is different and there's no reason why sisters should end up a similar height. I hope I don't grow anymore, as I just don't want to be taller than this. Anyway, sorry for all my rambling, but it just shows that while girls growing past 17 or 18 may be rare, it does still happen for some of us.
Maximus Meridius
said on 14/Jul/11
Rob is there a chance she is under 5ft 6 1/2in like 5ft 5in the majority of girls are done at 17 not many are still growing at 18 only very few do you agree.
®
said on 6/Jul/11
Editor,shes doing a movie with selena gomez and she looks atleast 3 taller.So could she be 5'7 or is gomez near 5'3.They even made ms gomez wear cowboys to appear near katies height.
Brazilian Fellow
said on 5/Jun/11
She's so beautiful that I even forgot what I was just to comment about her height...
Cobain
said on 1/May/11
She is gorgeous in a natural way.
Aaron
said on 7/Apr/11
Aww, you three look perfect together! I forgot who the actress to the right is though.
Also, how did she grow 1.5" since she was 17? Most girls are done growing vertically by 14, sometimes 15. She must have had a freak growth spurt like Maria Sharapova.
Tyler
said on 27/Jan/11
5'7 looks about right.
5'7.37
said on 6/Jan/11
She does look 5'6 tops with her 2" heels advantage.
Greg
said on 29/Dec/10
Rob, you were pretty lucky being able stand between both of them. I resent you! lol
[Editor Rob: but I wasn't smiling...I forgot too!]
Greg
said on 29/Dec/10
It doesnt matter how tall she is. This girl is unbelievably drop dead gorgeous.
Ed(1)
said on 7/Jul/09
You're a lucky guy Rob, not 1 but 2 pics!
It's too bad they didn't bring her back for the 4th season.
James
said on 25/May/09
Shes 5'5 -5'6 range
jamie
said on 5/Dec/08
she was also wearing heels.......that gives her a good four inches of height :)
Akshay
said on 24/Jul/08
I've seen many scenes with Jensen and he has to look down to talk to her. If he's 6 feet i'd say she's around the 5-6 mark definitely not more than that,what say Rob??
[Editor Rob: 5ft 6 - 6.5 is good, but 5ft 7...she should have looked an easy 1-1.25 inches taller but didn't appear that much.]
Jake
said on 22/Jul/08
She'z a babe. She'z 5'7 easily. Perhapz 5'6 1/2" at night before bed. But she'z elegant.
Manuel
said on 20/Jul/08
Rob, if she says she's 5'7" then why do you give her 5'6 1/2"? Was that the answer she gave you when you asked her about her exact height or something? Or is that your estimation?
[Editor Rob: well i saw her a few times and she looked like a 5ft 8.5 person, but obviously she is in footwear that was an *easy* 2 inches more than mine...hence I would estimate 169cm]
xyzblast
said on 19/Jul/08
she did well on SN. Looks good too and has good height for a girl.
Uncle Joseph
said on 19/Jul/08
Mamun she has already a boyfriend;)
Davey
said on 18/Jul/08
Shes nice,Ive never heard of her before.
Alex
said on 18/Jul/08
5'6.5 looks right since she looks 1/2 inch taller than Rob but having a 2 inch advantage in footwear.
Simone
said on 18/Jul/08
She is more nearer with Rob in the first photo. 5'6"!
Lego
said on 17/Jul/08
considering the 2 inches difference i'd say she's taller than Rob by at least 1 or 2cm as far as i can see.
drop the heels and she'd be clearly in the 5'6 zone, but i've watched all episodes of Supernatural and judged her quite often considering Jared and Jensen i'd say she's definitely 5'6 to 5'6.5 but not quite 5'7.
so in that sense Rob is correct and i agree.
Mamun
said on 17/Jul/08
ROB , please don't tell me you havn't asked her for her number ? If you
don't want it , then give it to me !
Regards
Mamun
[Editor Rob: I was hobbling about that weekend in real pain - remember I told you in May I'd slipped in a bath and chipped a bone in my foot...it was actually the night before the left photo was took, foot was swollen that day.

Actually in that second photo followin day - my eyes kind of wandered downwards and before I realised I was like DOH, so she wasn't for giving me a smile...or a number ;)]
Manuel
said on 25/Jun/08
She says she's 5'5" in one of her answers here
Click Here
"danny asks: katie how tall are you? how do you stay in such great shape and whats up next for you in your budding career?
I am currently writing and recording. I am taking my time so it is really my own sound and my own music. I go into the studio a couple times a week. Besides I am having fun being a teenager with my friends. Nothing to keep in shape and I am 5"5" tall."
I think she's 165cm tall, I really don't think she grew even 1cm more after that time.
[Editor Rob: that's when she was 16. I met this girl in Birmingham in May. Nowadays she claims 5ft 7, to be fair I think she isn't quite that but isn't short as 5ft 5.]
Manuel
said on 25/May/08
girls are supposed to reach 90% of their adult height at age 15, while boys at age 18, on average of course. if she said that at age 17, i don't think she grew any more than that. for me it's definitely one of the typical false heights what she says now.
lucy
said on 13/Feb/08
she is sooo pretty
but sometimes her smile can make her look really fake
her and sam would make a nice couple