Xander Berkeley's Height
5ft 11 ½ (181.6 cm)
Peak height was 6ft 0 (182.9 cm)
American actor known for playing George Mason on TV show 24 and Percy Rose in Nikita. In film he has appeared in Terminator 2 and Air Force One. On twitter he described himself as
"6'"
.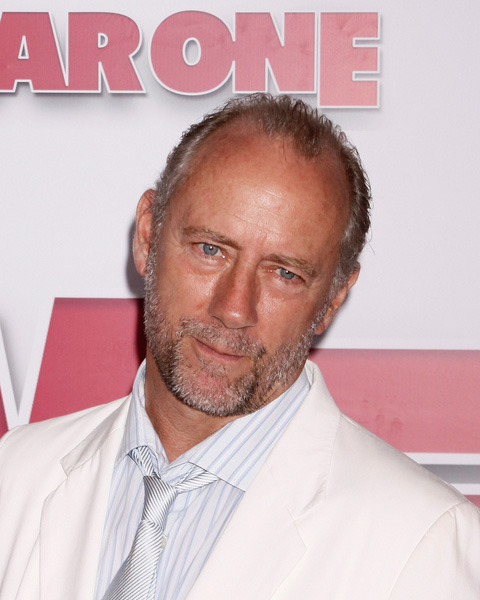 Photos by PR Photos
You May Be Interested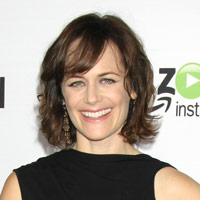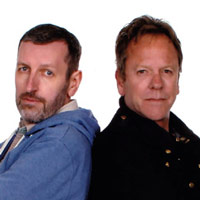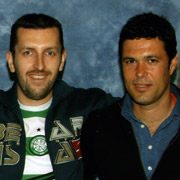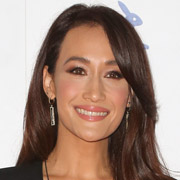 Add a Comment
65 comments
Average Guess (6 Votes)
Peak: 6ft 0in (182.9cm)
Current: 5ft 11.46in (181.5cm)
Rampage(-_-_-)Clover
said on 28/Feb/21
I would never brand this guy as a strong 6ft. If anything I'd go with 5ft11½-5ft11¾ zone peak.
Genau
said on 6/Dec/20
Peak 6ft flat maybe 6ft 1/8 now 5ft11 1/2
Sandy Cowell
said on 20/Jul/18
I have been watching this actor in 'Candyman' and thinking to myself "Where the blazes have I seen that face before?"
I know it to be 'Terminator 2' now, as Todd, John Connor's ill-fated guardian! Why is that? Because I Googled the cast of course! Then I checked his height here and found out why Virginia Madsen looks so small! (I reckon she's around 5ft4/4.75, which came as a surprise to me because of her brother Michael's tallness!)
Anyway, I put Xander at approximately 6ft. That is what he shall get from me for his peak height. Nowadays, I put him at 5ft11.25.
LT
said on 2/Apr/18
Taller than liotta in Phoenix.
LT
said on 1/Apr/18
He looked a full 4 inches taller than Carlos Bernard in 24 then looked like he was struggling for more than 3 with Kiefer weird...
Rampage(-_-_-)Clover
said on 20/Jan/18
Really doesn't look tall in the slightest...
Rampage(-_-_-)Clover
said on 5/Jul/17
Rob, how likely is 5ft11¾ peak?

Editor Rob
that would be the lowest I think...he was on the Walking Dead in a scene with Lincoln and still seemed over an inch taller.
Johnny
said on 14/Mar/17
@Rob is he claiming 6ft here?
Click Here

Editor Rob
yes Johnny, that looks to be what he's claiming.
Rampage(-_-_-)Clover
said on 11/Aug/16
Rob, who do you think would measure taller at peak Baldwin or Berkeley?

Editor Rob
both might fall into the just almost 6ft zone, although generally I think Xander had more chance of hitting 6ft.
Rampage(-_-_-)Clover
said on 27/May/16
Probably 181/182cm today and 183cm peak.
Rampage(-_-_-)Clover
said on 24/May/16
I don't disagree with Andrea. There's a chance he wasn't quite 6ft at peak. In Air Force One he got edged by Ford (who may have been 6ft tops by that stage). But originally I was surprised to see only 6ft for him. He plays a lot of these gruff authority figures and he has a deep voice and commanding gait, like a 6ft4 guy. Howver, he looked to be struggling with 6ft beside
Kiefer Sutherland
. He compensates for his somewhat modest stature though...phenomenal actor.
Andrea
said on 22/May/16
Around 182 at peak isn't impossible but i don't think he's ever been a full 6'! I myself did think he was an easy 6' but after seeing him in 24 i doubt ge's ever been over 182... Maybe 5'11.75 peak and 5'11-5'11.25 now is on the money!
Johan
said on 22/May/16
5'11.5-6'0" ?
He was Red John in The Mentalist and Baker is a solid 5'9 .5 " guy. There looked to be less than 2 inches between them. I would have guessed 5'11". Only seen him in that show though.
Rampage(-_-_-)Clover
said on 19/May/16
"Xander Berkeley's Height is 5ft 11½in (181.61cm)"
"Peak Height was 6ft 0in (182.88cm)"
Rob, I thought he could pull off a decent 6ft in Terminator 2, Internal Affairs and The Grifters (didn't look that much shorter than John Cusack). He doesn't quite look it today nor in 24 with Kiefer. But only 5ft11?

Editor Rob
well Berkeley's posture if you look at random photos looks quite loose so it's always possible he has some in reserve. For the moment I'd still give him 6ft peak, I need to keep an eye out next time I see older stuff he's in.
Andrea
said on 19/May/16
Who is this guy, Rob? Considering he already didn't look a 6' 15 years ago in 24, his estimate is quite reliable! In 24 he did look 5'11.5 at most next to Jack Bauer...

Editor Rob
he's at an age at which the posture might not be as good as it used to and some loss is possible...on 24 with a guy like carlos I would have said he could look nearer 6ft, although I might have to rewatch an early episode or two.
Rampage(-_-_-)Clover
said on 18/May/16
Watching Shangai Noon, I assumed he was in the John Wayne/Clint Eastwood height range, not a meagre 6ft at most...

Editor Rob
I asked a guy the other day about Xander...he thought he was 5ft 11...
Paleman
said on 13/May/16
Looks like a weak six footer most of the time. 182-183 cm is fine for him.
Rampage(-_-_-)Clover
said on 30/Mar/16
Rob, which range would you put Xander in?
A) 185cm/183cm
B) 184.5cm/182.5cm
C) 184cm/182cm
D) 183.5cm/181.5cm
E) 183cm/181cm

Editor Rob
B maybe, at times in the past A but C too!
Dmeyer
said on 14/Mar/16
didnt look taller than me and famke jansen in person so 5 ft 11.75 maybe but to me he looked 5ft 11.25-11.75 more than 6ft
Hypado
said on 10/Mar/16
Xander Berkeley's Height is 6ft 0in (183 cm)
Looks this in The Walking Dead Series.
Ambidextrous
said on 9/Feb/16
In the Mentalist ... in his scenes with Simon Baker ...they looked almost the same height..with xander just half inch taller than him and Simon Baker is listed here as 5-9.5....so berkeley is 5-10....
Rampage(-_-_-)Clover
said on 24/Jan/16
"At six feet he probably loses parts because he's too tall"
More like because he isn't tall enough
Andrea
said on 7/Jan/16
This guy didn't look over 5'11.5 in 24, 15 years ago...
But i guess he'll keep his listing... Him, too...
Rampage(-_-_-)Clover
said on 3/Jan/16
Rob, would you consider bringing this guy down a bit?
He quite look 6ft these days.
Dmeyer
said on 23/Nov/15
rob he wasnt taller than me or famke in person that was 9yrs back
Andrea
said on 19/Nov/15
Yeah, i must reconsider my initial thoughts! He didn't look a big 6' in 24, more 5'11 range! Rob, maybe not as low as 5'11, but could you put him down to 5'11.5? Dmeyer seems to agree with that and he met him!
5'11-5'11.5 is possible... Over? I don't think so!
Rampage(-_-_-)Clover
said on 29/Oct/15
"Peak height was 6ft 0in (183cm)"
dmeyer
said on 18/Oct/15
9 yrs back he was my height no more i met the guy he was 50 so maybe a fraction loss
UndisputedKing
said on 13/Apr/15
Check photos with solid 5'11 Anthony Mundine. He looks about 4.5 inches shorted than mundine. Maybe Mundine is marked down in height?
grizz
said on 14/Feb/15
Stop mentioning that info how Red John was described as a little under 6ft. Back at first (when that blind woman described his stature)season,Heller,creator of the series,had NO idea who he'll pick as Red John, only in season 5 he made the desicion. Although 5ft11.5 is probable for him. I'm just highlighting that this "fact" is only a coincidence.
PLB
said on 9/Feb/15
Back in the old days the studio would have renamed him Rip Baxter.
At six feet he probably loses parts because he's too tall. As he ever been in a movie with Pacino?
Dmeyer
said on 10/Dec/14
In mentalist they said under 6ft and considering i wittnessed 5'11.5
Dmeyer
said on 11/Sep/14
Not a solid 183cm 8 yrs ago when i met him
Dmeyer
said on 11/Sep/14
Rob i met him a lot he is exactly my height no taller 5' 11.5 i met him on taken , he was same as famke not a big 6footer but peak possibly
Hypado
said on 27/Jun/14
Xander is 182/183cm
MaskDeMasque
said on 6/Apr/14
Looks 3 inches taller than Kiefer in 24- 5'11.5.
Tony
said on 25/Nov/13
In the tv show, the Mentalist, his character was revealed to be the serial killer Red John and is described as "under six foot", perhaps he is closer to 5'11 then 6'0. And he is comfortably slightly taller than 5'9.75"
Hypado
said on 14/Nov/13
great actor
Rampage(-_-_-)Clover
said on 8/Aug/13
Rob, this was legendary in Shangai Noon. You need to mention that at top as one of his movies.
He was a bit taller than Owen Wilson. I'll go with 5ft11.5-6ft.
Dmeyer
said on 5/Apr/13
Rob i met the Guy the same day i met famke jansen the were exact same height he didnt look taller than me in person maybe 0.25 in so hé is defenetly 5'11-6 ft range , at night i CAN be 5'11.4 i doubt hé mesures 6'0 in the evening , but was at an âge were hé could have shiped 1cm so 182cm today , he aint taller than 182cm guys i Know, 5'11.25-11.75 is closer also hé seemed same height as famke, While she had 1-1.5cm less shoes , pretty identical height with me defenetly not 1 in taller than a Guy like Hugh Grant for example ,
Lo sgozzatore
said on 22/Dec/12
He does look near 6'!
Bo
said on 26/Mar/08
Looks 5'8.5, 5'9.5 at the most
glenn
said on 11/Feb/08
and surly.
AAAA
said on 9/Feb/08
I could very well imangine Hopkins being a curt guy.
glenn
said on 3/Feb/08
hopkins? ****.cant remember.you know,i think i got him this past summer.i think.or im confusing with someone.gotta check.whoever it was,was grouchy.i think hopkins can be grouchy too.
Anonymous
said on 2/Feb/08
Shane is 5'9'' no doubt about it.
Glenn, dou you have a pic with Bernard Hopkins?
glenn
said on 26/Jan/08
so i guess tyson is 5-11.5.
Case
said on 25/Jan/08
Most boxers are measure via doctors. So technically the heights they are listed at when they enter the ring are correct because they are taken from these documents. It says 5"9 so unless he falsified the medical documents...probably is 5"9 lol.
Anonymous
said on 20/Jan/08
Excellent boxer. Don't know about his height though. Looks similar to Glenn in the photo.
OutBenchThis
said on 16/Jan/08
Hey Glenn, it's not a sport I watch regularly. Thanks for asking mate.
glenn
said on 16/Jan/08
thanks d-ray.seemed 5-9.but + is possible too.
D. Ray Morton
said on 15/Jan/08
I love this photo. Shane would probably be 5'9"+ if he were standing up straight.
glenn
said on 15/Jan/08
thanks outbenchthis.you like boxing?
OutBenchThis
said on 15/Jan/08
Great photo Glenn.
glenn
said on 11/Jan/08
thanks guys.one of my favorites too.
AAAA
said on 10/Jan/08
AWESOME pic btw Glenn, one of my favorite boxers. I would have loved to see a superfight between him and Mayweather, but given weight and age, that will never happen. A young sugar shane was a force to be reckoned with.
Mr. X
said on 10/Jan/08
he looks 5'9 to me
Lmeister
said on 10/Jan/08
He looks like 5ft9 at least in pre-fight pose pics. Oscar De La Hoya is 5ft10.5 eventhough some ppl claim he is only 5ft9.
Atoadaso
said on 9/Jan/08
Cool pic. You gotta take into account Shane is posing in this pic thus bending downwards. 5'8.5" sounds just right to me.
AAAA
said on 9/Jan/08
If he stood up he'd be 5'9
Anonymous
said on 9/Jan/08
Looks 5'8.5" here.
glenn
said on 9/Jan/08
thanks lmeister.cool caption by rob.
Lmeister
said on 9/Jan/08
Cool pic Glenn = )
glenn
said on 9/Jan/08
seemed close to 5-9 if not that.