Chamillionaire's Height
5ft 10 (177.8 cm)
American rapper. In an interview (on rhapsody.net) asked about his height in relation to bball, had said was "5ft 10" and then interviewer asked how tall he was now, he laughed saying "5ft 10...and a half".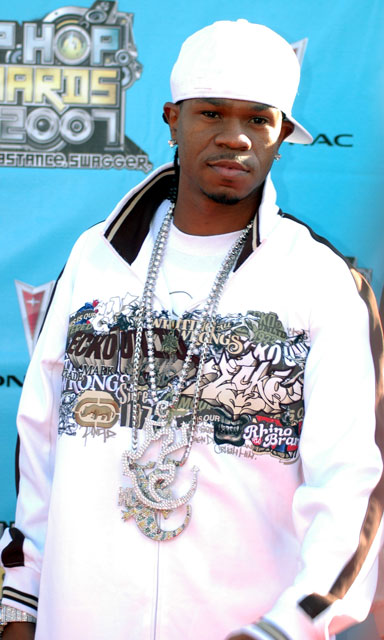 Photos by PR Photos
You May Be Interested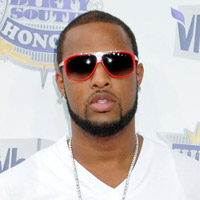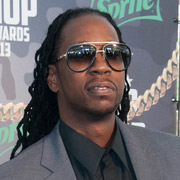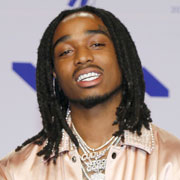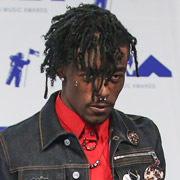 Add a Comment
45 comments
Average Guess (10 Votes)
5ft 10.25in (178.4cm)
Bennani Khalil
said on 25/Aug/18
Chami is 5'11 because in the hip hop police music video he stood next to the police height chart and he was a little under 6 feet (183 cm) or he's at least 5'10
Slim 185
said on 2/Dec/17
5'9.75" 177 flat.
Yo Momma's Momma
said on 11/Oct/11
Met him at a party. Nowhere near 5'10". He looked around 5'6".
as
said on 16/Jan/11
Too Naomzz ;)..... He's wearing a pair of Air force 1's, wich makes him 3cm taller (1 and a half inch i think) :) so yeah, 5 ft 10 sounds good 2 me.
Master of Rolls
said on 7/Jan/11
yup, 5'10 sounds right
jimmy
said on 31/Oct/08
ya i think he's 5'10" cuz when i stood next to him he was shorter than me about 4 to 5" and i'm 6'3" so i think its right.....
GCash
said on 6/Jul/08
Naw, he's definitely not 5'10.... I'm 5'11", and he's clearly shorter than me by more than an inch.... I'd say 5'8"... 5'9" at best.... I got a pic of me standing next to him....
Click Here
Anonymous
said on 31/May/08
Looks 5'8 (like half and inch over Glenn)...maybe 5'9 because glenn is closer to the Camera.
?????
said on 29/May/08
cham is 5'8" he even said it in the color changin click freestyle
Jamal
said on 8/May/08
I think he's like 5ft9 cuz Cham is very skinny and slim built so that and can make him look taller, about 5ft10, if cham was more muscular or fat then he would look a lot shorter.
Sam
said on 23/Mar/08
I saw Cham in the airport and u can tell he's 5'10
ChamillionaireFan
said on 2/Jan/08
My cousin Tina stood in front of him and she's 5'5. She told me that he is no taller than me, in fact, she says we're the same height and I am 5'7 and 3 quarters.
brother_h
said on 23/Oct/07
those grillz make rappers look ugly!...er
i believe he's 5'10, hes slightly shorter than krayzie bone who's 6'1
but if he's 5'10 then wouldnht that make nick cannon 5'11?
John
said on 15/Oct/07
I've seen chamillionaire and he is at least 5'11!
Dwight
said on 12/Oct/07
brian your crazy chamillionaire is at least 5'10 or taller he aint no damn 5'6
Julian
said on 11/Oct/07
looked at the Mixtape DVD 3? he walking with Three 6 Mafia and Project pat, there where near high, and project pat is near 198! so he is bigger then 5'10!
Brian
said on 7/Sep/07
I saw Chamillionaire at a concert and he walked right in front of me on his way to VIP, I'm 5'11 and I could see over his head. He's no taller than 5'6
Glenn
said on 14/Nov/06
We were going up a hill too.
Antron
said on 13/Nov/06
Glenn, you are a bit closer to the camera than him yes?
To me that would explain why he looks only inch or inch and a half to "15and5'7" rather than a full 2 inches.
(His hand which he is holding towards the camera looks about the same size as yours but his head looks smaller because its further back)
15and5'7''
said on 2/Nov/06
from this pic i'd say chamillionaire has Glenn by an inch, 1.5 MAX
Glenn
said on 10/Oct/06
We were walking up a hill.
Clive
said on 9/Oct/06
If a showman like him tells you he's 179cm, that means you can take him off from 2 to 3cm, so between 176-177 for Chamillionaire or 5'9.5 maxi...
Anonymous
said on 6/Oct/06
Selective reading, Rob. Again, I said that even with the slight incline, he's not the height listed, and Glenn agrees.
MD
said on 5/Oct/06
Glenn specifically said he was on very slightly lower ground, but he still isn't the height he's currently listed at, Rob.
[Editor Rob: then sure, with incline he would be shorter...]
Steiner
said on 4/Oct/06
Think you should wear glasses, that's IMPOSSIBLE this guy is 178cm if Glenn is 173cm ! He's hardly taller than Glenn, 175cm is a max, just see again the photo with Banderas, it's exactly the same here... When you see this picture you can't believe him when he says he's 5'10 and even less 5'10 and a half, that's absurd.
[Editor Rob: glenn is closer to the camera though...]
Glenn
said on 29/Sep/06
I think what Master and Diddy pulled off business wise is great.I just never cared for the music.you shouldve seen how many fights broke out.mostly argueing and shoving matches,but you always wonder whats next.its a shame.
J.
said on 27/Sep/06
You're absolutely right, Glenn. A lot of rappers get pulled back and fall off the pike because of the dead weight they keep around them. The main problem with many of the rappers is their constant desire for ghetto approval and 'street cred'. I mean, shouldn't what makes you happy as an artist and businessman be the end all be all? Believe it or not, Master P and Diddy are very sharp. They may not have much talent but when it comes to business and promotion, they do know what they're doing. And I've never been fans of either.
Glenn
said on 26/Sep/06
Their entourages are ghetto trash.and a lot of rappers are trash,but alot mastered the art of business.then there is Master P and Diddy,where I cant figure out how they made it.
J.
said on 26/Sep/06
Oh, he's very articulate. But believe or not, most rappers are as well. They're businessman. You can't survive in the lethal music industry by being a ghetto idiot.
Marc
said on 25/Sep/06
Yeah, he could be about 5'9.5". At least he's coherant and not an idiot like some of the other rappers.
Glenn
said on 17/Sep/06
I agree MD.
Der Oesterreicher
said on 16/Sep/06
Chamillionaire looked about an inch and a half or two inches shorter than Nick Cannon on Wild'n Out, so I'd say 5' 9" or so
MD
said on 15/Sep/06
I'm seeing 5'9.5" max from the picture of him in Glenn, even taking into account a slight difference in elevation.
Glenn
said on 15/Sep/06
5-9ish.5-10.5 Sounds a little high.but could be true.he was kind of going up a hill here.dont know if we are of equal level.
Editor Rob
said on 15/Sep/06
I think Glenn said he looks 5ft 9-10 range.
tim
said on 26/Aug/06
i saw cham perform at a club in houston back in 2002 one of the punch lines was "im only 5`8 but i rap like im 8`5" and back then he did look about 5`8 but he might have gotten taller since then
15and5'7''
said on 18/Aug/06
chamillionaire 5'7''-5'8''? no way. he ain't never looked THAT short. but i dunno, maybe your taller than u think, 5'9.5''-5'8.5'' or your just bull s***i'n. but personally i've never seen him under 6'0''.
Anonymous
said on 14/Aug/06
im 5'6" and i have been around cham before... he is only an inch or two taller than me
The Man
said on 11/Aug/06
I saw him on TV next to Busta Rhymes. He looked shorter than Busta by about two inches, who supposedly is 5' 11". At times he even looks about the same as Paul Wall.
wrestling
said on 5/Aug/06
looks around 6' area ... 5'10" can be right tho looks honest , he could have said 6'2" and it would have bin a big lie but 5'10" looks more realistic ...
JK
said on 4/Aug/06
even i thought he was nothing under 6'0'', but if he says he is 5'10.5'' then he is that height.
15and5'8''
said on 4/Aug/06
I guess this seems about right, but we need to get some pics up here to b sure....what do ya say Glenn?! lol, but i dunno, i was always under the impression he was 6'0'', weird.
Heightobsession
said on 3/Aug/06
Chamillionaire doesnt look tall in his video anyway... to me.
Anyone agree?
J.
said on 2/Aug/06
In which interview did state this height?
[Editor Rob: rapsody interview]
JK
said on 2/Aug/06
man, i thought chamillionaire was atleast 6'0''. im surprised he is 5'10.5'' because krayzie bone was a bit taller in the ridin' dirty vid.