Enya's Height
5ft 2 (157.5 cm)
Irish Singer. She has stated she is 5ft 2.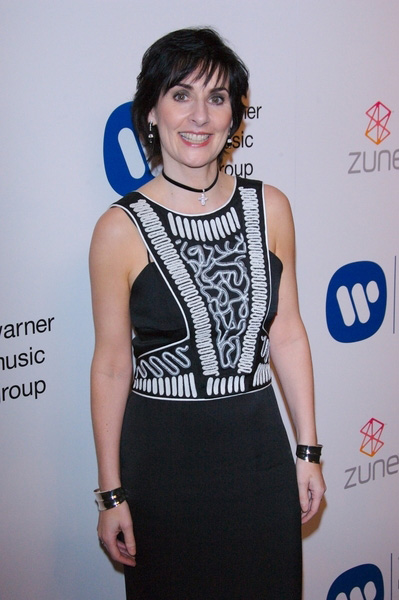 Photo by PR Photos
Add a Comment
9 comments
Average Guess (5 Votes)
5ft 2in (157.5cm)
Miss Sandy Cowell
said on 18/May/20
💐🎂🎉💝 Happy Birthday Enya! 💝🎉🎂💐
A Very Belated Happy Birthday to Enya, who turned 59 yesterday.
5ft2 😁👍
💐🎂🎉💝💐🎂🎉💝💐🎂🎉💝💐🎂🎉💝
Sandy Cowell
said on 7/May/18
It's great to find Enya with a page! I knew she wasn't very tall, but I expected to find 5ft3! I could hear her track 'Orinoco Flow' playing in the 'Rovers' pub in this lunchtime's 'Classic Coronation Street'! The year is 1988 in the programme, though around early November, which is fine as that's when I bought myself the record - from a bargain box in an Off Licence! I believe it was released in early 1988, around February, if not the year before some time.
This delightfully bewitching brunette gets 5ft2 from me and a big 'Thank You' for many happy memories!
😊✉🌹
Mouse22
said on 13/Aug/16
Enya looks delicate and tiny even next to a girl just one inch taller than her, but she's radiates something divine. Some women have an outstanding presence in spite of being physically small and she's one of those.
avillax
said on 9/Jun/15
She's full of class and magic.
LaurA Hodge
said on 28/Nov/14
I cant believe no one has commented on Enya yet this is the most blatant disrespect for this HERO!!! (by the way she is definitely not more than 5'3" I checked) :):) lololololol FWIW
Viv
said on 10/Jun/06
Interesting photo ForensicNYC. However, we can see their feet or the ground, so it's really impossible to tell. I can see no reason why Nicky Ryan would lie about his wife Roma's height or Eithne's, for that matter. In the photos I've seen of Enya and Roma together, they are about the same height (Eithne actually seems a bit taller - no more than an inch or two) but, admittedly, I can't see their shoes in those photos so their shoes and the ground are up for debate. People who have met Enya are astounded by how small she is (I believe one report stated she looked as short as 5' even). I think 5'2" is about right for Eithne, unless anyone here has seen her and can give a different height for her.
ForensicNYC
said on 8/Jun/06
6'3" Jeremy Irons with Enya...she looks less than a foot difference...High heels?
Click Here
Viv
said on 23/Apr/06
Yes, on one of my Enya boards, many were very surprised when her real height came out. Many thought she was much taller, probably because she can look quite tall on her albums and in her videos and she is rarely seen admist other celebrities (at least here in the states) to compare her to. But, her producer Nicky Ryan stated that Enya is about 5'2" - the same height as his wife, and Enya's lyricist, Roma Ryan. People who have met Enya in person are surprised she's so much shorter than they thought she would be. But, she has an amazing presence.
It is strange that Enya's height is one of the first questions her fans come up with on message boards relating to her. I guess, myself being a tiny Irishwoman, too...it never did really surprise me that she is 5'2".
a.j.
said on 22/Apr/06
that's a surprise! for some reason, i thought she was about 5'5".