Keemstar's Height
5ft 8 (172.7 cm)
American youtuber, who has near 5 million subscribers on his DramaAlert channel. On twitter in 2014 he said "im 5'10" and 2018 he said "I'm not 5.1 lol 5.10 all day" and even upped it to "I'm Five Eleven"
You May Be Interested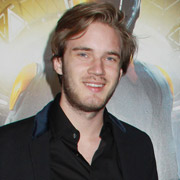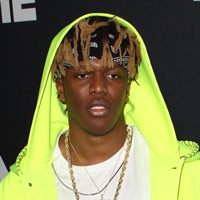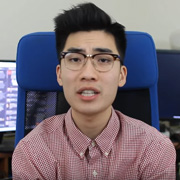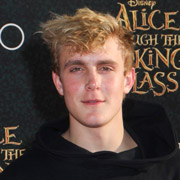 Add a Comment
29 comments
Average Guess (25 Votes)
5ft 7.81in (172.2cm)
Nicholas 5'9.25"
said on 20/Mar/20
@aakk You do realize that he was wearing thick shoes with his hat on, so he's probably around 5'8"
aakk
said on 26/Feb/20
It was revealed he's 5'9 by use of tape measure on the Cold Ones podcast so that settles it.
Click Here
David Moss
said on 8/Dec/19
He looks 5' 7
Greg
said on 5/Jun/19
@Johan lol he's famous for celeb youtuber Drama's and I know a lot of people who do that. I have a friend who's like no more than 5'9 on a good day, maybe a fraction above it. And consistantly claims 5'11, even tried inflating both of us to 5'11/6'0 to someone before. And I am like almost 5'11, more 5'10.5" for most of the day.
Johan 185 cm
said on 25/Apr/19
Don't know this person but you have to admire the size of the ego, of someone who tacks on 3 inches.
TheBat
said on 24/Apr/19
@Bwk
People who claim an inch taller than they are is understandable a lot of times, it isn't terrible. But it's sadly common with the two inch inflation when it comes to YouTubers.
Bwk
said on 21/Apr/19
Seems like every Youtuber lies about their height and adds 1-2 inches.
Y07
said on 18/Apr/19
@five nine But Faze Rug himself says he's 5'6" though.
MarcE
said on 18/Apr/19
@ five nine
Only problem is, Faze Rug isn't 5'7. He's probably about 5'5.5 to 5'6.
Daextra
said on 18/Apr/19
Looks just under 5'7 in other pics. Plus he stands on tippie toes as exposed in his podcast.
Y07
said on 17/Apr/19
@185cm A strong 5'8" i think that is possible for his night height, but anything higher than 5'8 1/2" i just don't see it in that video.
185cm
said on 17/Apr/19
@Y07
Yes, i can see he loses maybe an inch in that video, but even that keem still look taller than just 5'8 in that video.
T-Man
said on 16/Apr/19
@ Greg But what about the picture with roman atwood? he looks shorter than him on many occasions. Also he was measured on livestream a year ago and was measured at 5'7.25
Kannister
said on 16/Apr/19
Typical 5'8 guy. Can't see him above that honestly. Funny that he proclaimed 5'11 and later changed it to 5'10 when people called him out, pretty much says it all.
TheBat
said on 16/Apr/19
Didn't know that Keem now says he's 5'11"..... A very misleading claim I must say.
Greg
said on 16/Apr/19
@TMan not ganna lie that kid most likely grew and is taller than 5'8 now that license seems from a few years ago. That kid might be 5'10-5'11.
TMan
said on 16/Apr/19
I think that he is 5'7 because here he is in a photo with 5'8 roman atwood:
Click Here
And a fan pic reveals he's shorter than 5'8:
Click Here
TheBat
said on 15/Apr/19
@five nine
Hard to tell. Keem looks to be wearing shoes that give him an advantage. But 5'9" would be the highest I can see him as, mainly in the morning. As for FazeRug, to me looks 5'6.5" on average.
Y07
said on 15/Apr/19
@185cm He's tilting his body towards him if you take a look. So he really isn't standing straight next to Keemstar.
five nine
said on 15/Apr/19
Keem looks 5'9 is this photo standing next to 5'7 Faze Rug.
Click Here
Thomas Burgos
said on 14/Apr/19
Dang. I always believed that he was 5'10". I don't know why I did but now I can definetely see him at 5'8" as I look more into him. Strong 173 cm guy. Not more, not less.
185cm
said on 14/Apr/19
He really look taller than 5'8 in the video with Ice poisedon
Click Here
Who measured legit 6'2"
Click Here
Greg
said on 14/Apr/19
I'll give him 5'8.25 def not over 5'8.5"
BillC
said on 13/Apr/19
His ridiculous 5'10 claim always makes me laugh. I saw him at MLG Anaheim and he was nowhere close of being 5'10. He was also wearing shoes which gave him an extra inch. I give Keem at most 5'7 ½. Not lower, not higher.
Knick J. Ger
said on 13/Apr/19
5'2 morning height
Kevin
said on 13/Apr/19
Why can't Youtubers just claim their real height? It's not that hard... They're not fooling anybody with their inflated claims.
TheBat
said on 13/Apr/19
Could've sworn Keem was 5'9". I'll take the 5'8" listing as quite possible.
Miss Sandy Cowell
said on 13/Apr/19
Huh! Get with it, Keemstar! Nobody is the same height all day, and though you're not 5ft1, you're not 5ft10 either. You probably wake at 5ft8.75 and go down to 5ft8.
That's what you can have from me. 😊
Blake
said on 13/Apr/19
Rob, I always saw him as a 171-2 range guy, do you think this is possible?

Editor Rob
He's got a stocky build to him and his beard I think makes him look more squat-like, but I can't see him as low as say 5ft 7.