Machine Gun Kelly's Height
6ft 3 ½ (191.8 cm)
Colson Baker is an American rapper best known for songs such as "Sail", "Till I Die" and "Wild Boy". In 2011 (on twitter) he said
"Bout to have an armrest war with this guy on the plane. I'm 6'3 buddy...I'm using this f***in armrest"
, although in 2013 he claimed
"6'4"
a couple of times.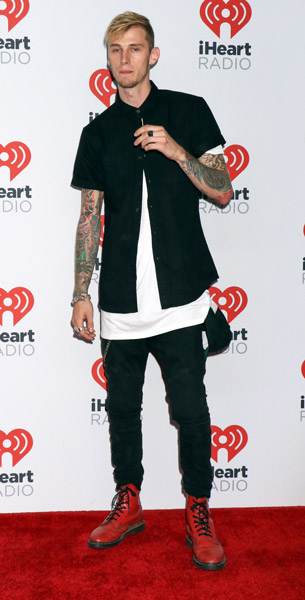 Photos by PR Photos
You May Be Interested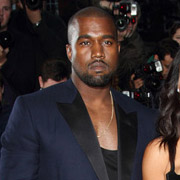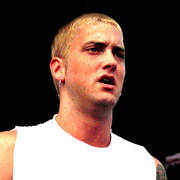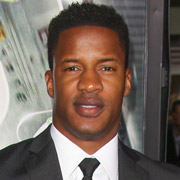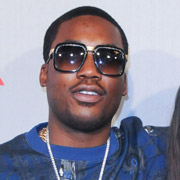 Add a Comment
59 comments
Average Guess (71 Votes)
6ft 3.65in (192.2cm)
FriedChicken
said on 6/Oct/20
I say he really isn't lying as he's going to be that height right out of bed.
Alanna
said on 3/Oct/20
Click Here
He said he was 6'4" in this WIRED interview
KIKiloveme
said on 6/Aug/20
192cm for sure
Alanna
said on 30/Jul/20
He makes Megan Fox look 5'2"
Whob
said on 25/Jun/20
In the morning:193cm after 9am:192cm in the afternoon:191.5cm
Andy5'91/2
said on 10/Jun/20
Hey Rob how tall do you think Yungblud is? )claims 5'10( yungblud does have the advantage of better posture and closer to the camera
Click Here

Editor Rob
Tricky to say exactly
Chris Junior Hernandez 1990
said on 25/May/20
6'3 1/2 would means more 6'3 3/8 range. I can't see MGK below 192cm.
Andy5'91/2
said on 3/May/20
My favourite rapper ever and he just turned 30 so i think hes 6 foot 3 and 3/4 6'4 out of bed
I'm 6'3'
said on 30/Apr/20
He looks slightly taller than me 6'3' 1/2 is spot on.
Free Hk
said on 7/Mar/20
Not shorter than 6 4
Free Hk
said on 17/Jan/20
192
jmxlit
said on 12/Nov/19
Interesting, I can't imagine him in person being anything less than 6'3.75. Also in the song "spotlight" he mentions his weight being 170 pounds, which seems about right for his claim of 6ft4 with his build.
Chris Junior Hernandez 1990
said on 6/Nov/19
6'3 5/8 a low. Josh Duhamel probably edge out by MGK a small fraction. Josh look more like 191.5cm and MGK a full 192cm.
AMWF cute euro girl
said on 13/Oct/19
Accordin' to he's rap devil he's 6'4"
Chris Junior Hernandez 1990
said on 11/Aug/19
Wiz is more 190.5cm when he stood up straight and MGK 192cm.
Unbewohnt6666
said on 5/Aug/19
What would his head lenght be, rob??

Editor Rob
For near 6ft 4 I'd have said 9.5-9.75 range
koshkoff
said on 11/Jul/19
Take what you will from this - allegedly 5'5 Chantel Jeffries next to MGK. I think she's inflating her height rather than him to be fair.
Click Here
Click Here
Chris Junior Hernandez 1990
said on 8/Jul/19
6'3.6 do him some justice not 6'3.25" not 6'3.75".
Jjyb12314
said on 8/Apr/19
They look about the same height in this video.
Click Here
Joe Dirte
said on 21/Mar/19
@peter175 and Rob. This pic of them 2 next to each other mgk looks taller than G eazy. I think it's time to downsize G eazy.
Click Here

Editor Rob
They could be very close.
olney28
said on 29/Dec/18
Him and Stipe are the same height
Christian 6'5 3/8"
said on 23/Sep/18
@Canson
It's very rare to see a person claim quarters. I've seen it happen only a very few times. People claiming halves are way more common though.
Peter175
said on 21/Sep/18
6'4" i mean lol
Peter175
said on 21/Sep/18
Would you think that G eazy edges Kelly Rob?
IMO MGK is like 6ft3.25 and Eazy looks a clean 6ft4

Editor Rob
Eazy potentially can look taller.
Canson
said on 18/Sep/18
@Christian: lol that would've been hilarious especially being that a lot of those stores have height markers on the walls and doors. I also had a 6'2 range (6'2.5 max) bar tender do that. Claims 6'4 and like Greg's friend 6'3.75 to make his 6'4 believable. He's 6'2" range. Yet he has worn flip flops behind the bar and looks 6'2 in them
Christian 6'5 3/8"
said on 15/Sep/18
@Greg
I overheard a 6'3" guy who claimed 6'5" when he was talking to his friend not too long ago, while I was in a convenience store. And he wore thin sandals so it made his claim look even more ridiculous. I was tempted to jump into their conversation and call him out, but I thought it would be rude and awkward.
James the real one
said on 14/Sep/18
He is probably 6' 3" and a half. Looks kinda tall.
Greg
said on 13/Sep/18
Typical 6'3ish guy claiming 6'4, I know a couple guys who do that in real life too.
Junior Hernandez 1990
said on 12/Sep/18
He look 6'3 1/2 with 6'5 Australian paparazzi guy Jayden Seyfarth.
Canson
said on 10/Sep/18
Agree with Bobby. look at his shoes
Ali
said on 9/Sep/18
Claimed 6'4 in his diss track to Eminem, could reach 6'4 in footwear otherwise 6'3.5 barefoot.
Nastaran
said on 9/Sep/18
He is tall 193 as tall as snoop dogg
bobbyh3342
said on 8/Sep/18
ok he looks tall 6'2.75 like every other schmuck who claims 6'4
Watertaker11
said on 25/Jul/18
@Canson, I agree. I am 6'0" without shoes, but I have had people that keep arguing with me, and they tell me that I have to be at least be 6'2", because they are 6'0" or they know someone who is 6'0" and I am way taller than them...
Canson
said on 27/Jun/18
He's 6'3". He claims shoes
Junior Hernandez 1990
said on 22/Apr/18
6'3.5" is legit listing here.
Rampage(-_-_-)Clover
said on 8/Jan/18
Looks 6ft3-4 range in general. Makes sense that he'd claim both
Junior
said on 26/Dec/17
He was so skinny and look at most 150 pounds for a 6'3 plus guy.
Ricky
said on 21/Dec/17
6'3.75" is better listing than 6'3.5"
He's equal to G-Eazy and Snoop Dogg.
189Night
said on 8/Dec/17
Click Here
Rob, He claims 6'4 again here maybe use this as a reference?
Anonymous
said on 20/Nov/17
or not even as there is a picture of Travis Mills with 5'10-11 listed Lil Peep and he is like 5 cm above him
Anonymous
said on 20/Nov/17
Travis Mills is listed at 192 cm while MGK is a bit taller
guess that Mills is 189
Slim
said on 2/Oct/17
He's a really tall guy, I don't understand why he wears boots.
6'3.75"
192.5.
189Night
said on 5/Jul/17
Also claimed 6'4 again in a recent video, He said "A lot of people don't know this but I'm 6'4"
James
said on 27/Apr/17
Click Here
This is him with 6ft 4 listed UFC fighter Stipe Miocic
jj
said on 30/Jan/17
Yeah dudes a giant camila cabello is 5'2 and had like 4 inch heels and he was still a good 8 inches taller than her...
189Night
said on 8/Dec/16
MGK is not a mm below 191, he is not below 192 in my eyes, he towers everyone i rarely see pictures where he is not the tallest one
Elite
said on 2/Dec/16
Since Wiz Khalifa got a height change(6'2" now), Machine gun Kelly might look 6'2.75"
S.J.H
said on 13/Nov/16
Hes clearly taller than whiz kalifa by 0.5-0.75 and i think he look 6'4 at times or at least pushing 6'4
Fluffi
said on 2/Nov/16
Thought he was taller actually!
Fluffi
said on 2/Nov/16
Thought he was taller actually!
189Night
said on 1/Nov/16
This guy is quite clearly not below 6'3 191, he towers everybody i have still to see a picture of him not looking tall
Jobu
said on 11/Jul/16
I was expecting to see the real Machine Gun Kelly here...Ma Barker's son.
TwigletsOriginal
said on 11/Mar/16
i saw him at his concert in Islington, London (England ) and trust me he is very tall he is also not and idiot he is a very talented rapper, the sad person at the bottom who said he was is clearly jealous so pipe down little boy.
MD
said on 28/Sep/15
Waka Flock whatever he's listed is clearly taller than 6'3".
SJH
said on 26/Sep/15
I bet whiz kalifa edge him out an easy 1/2 inch
Mike T
said on 24/Sep/15
Waka's taller than him by 1"-1.5" and he's listed as 6'3"
Click Here
littlesue
said on 22/Sep/15
My legs look longer than his!!! ridiculous fashion
Arch Stanton
said on 22/Sep/15
This idiot has no right claiming such a name. Never heard of him, but when I saw the name i assumed Rob had been indulging in some classic American gangster films and thought he'd added the gangster legend. Rob you should really add the real Machine Gun Kelly, Al Capone and others.