Meek Mill's Height
6ft 2 (188 cm)
American rapper best known for songs such as "All Eyes on You", "R.I.C.O", "Monster" and "Lord Knows".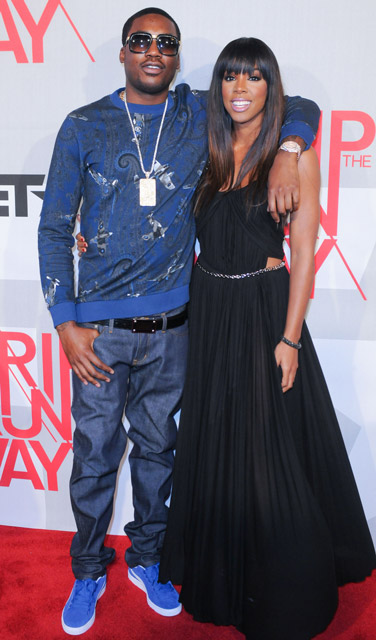 Meek with
Kelly Rowland
Photos by PR Photos
You May Be Interested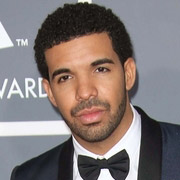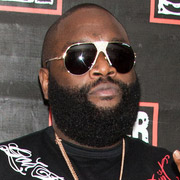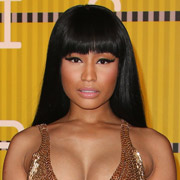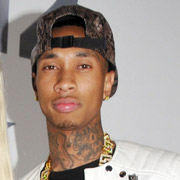 Add a Comment
46 comments
Average Guess (48 Votes)
6ft 2.17in (188.4cm)
johnnysidgursson
said on 23/Jan/21
Perfect example of a 6´2 guy
Jordan87
said on 29/May/20
He Does Look a legit 6'2". Tekashi better hope he never runs into this guy. he can throw Tekashi like a dark at a board lol.
Amir 254
said on 30/Dec/19
This guy's at least 6'2.5, he's taller than both Future and Gucci Mane. Although he doesn't look much taller than Drake in any of their pics, he towers over the 3 migos and is around 1.5 inches shorter than 2 chainz.
Canson
said on 30/Jul/19
Definitely 6'2" the more pics I see of him
Big T
said on 27/May/19
He actually looked taller than this with Anthony Joshua. He looked taller than someone like Dillian Whyte for example
sss
said on 1/Mar/19
he's tall. legit 6'2
Nik
said on 1/Jan/19
He does appear tall range!
olney28
said on 29/Dec/18
I always thought he was 6ft or a little over. For those talking shoe size I wear a 9.5-10 I'm 6'1.5 and down in the 240lb range. Height is not indicative of shoe size.
Bradly
said on 10/May/18
D.O.C. has him measured 6-2.
Hassan Yusuf
said on 20/Nov/17
Some people just have long head which makes them look taller.
dg
said on 9/Nov/17
Looking at pics between him and JayZ he looks to have Jay by an inch or two. Jay is listed as 6 1.5" on here. Easily more than half an inch between them.
hardguy
said on 26/Sep/17
lol just kidding IMO he seems to be taller than a nba point guard like Jeremy lin (or has a bigger body)
hardguy
said on 6/Sep/17
6-0-6'2 perfect/starting for nicki minaj imo
Chase
said on 29/Aug/17
So he was on sneaker shopping and he ended up strangely wearing a 10.5 just as I predicted but I also noticed that there was a pic on the episode where he was with Allen Iverson and it looked closer to 3.5 inches between them. I just can't see him at only 6'2 if Iverson is 5'11. Either he needs an upgrade or Iverson a downgrade
Jiggyjay
said on 21/Jun/17
I'm 6'2 with shoes. He's a little taller than me when I met him. Strong 6'2 weak 6'3
TheTruth
said on 3/Apr/17
Strong 6'2
CoolBoy1987
said on 12/Feb/17
Meek Mill is better than Drake
G 5'11
said on 7/Jan/17
@Chase I'm the same height as you I'm 5'11 and I wear a 10 sometimes 10.5. You would be surprised at some of the guys over 6 foot who have smaller feet, not all tall guys have to have big feet lol.
189Night
said on 29/Oct/16
Rob, what are your thoughts on him now being listed as 1.90m on Google, you think it's a possibility?
Editor Rob: I don't think he looks 6ft 3, but he has the advantage of a high eyelevel at times
Borats Chicken
said on 28/Oct/16
Rob, could check out if Rapper Kevin Gates is really 6'2 or atleast 6'1?
Chase
said on 26/Sep/16
It still doesn't answer my question lol. I'm 5'11 maybe 5'10 and I wear a 10.5 in adidas originals. It looks like we have around the same size in originals
Editor Rob: not sure if Meek has gave a shoe size
@John
said on 23/Sep/16
11UK (12US) is average/ideal for 6'2 men.
John
said on 24/Aug/16
CNROM89 said on 21/Aug/16
@Chase
For 6'2 men average shoe size is 11 i think.
----------
Do you mean US or UK size? If it's 11UK (12US), I think it's about average for a 6'2 guy, but if it's 11US (10UK), that's a bit on the smaller side.
CNROM89
said on 21/Aug/16
@Chase
For 6'2 men average shoe size is 11 i think.
Chase
said on 21/Aug/16
What's his shoe size though? It looks a bit smaller for a height of 6'2 (Most guys that tall wear about a 12 I think). I want to say he's around size 10 or 10.5
Lucas
said on 20/Jun/16
Sounds accurate. could ya give Kevin Gates and Gucci mane a page?
MrTBlack
said on 29/May/16
Yeah don't know how he got listed as 6'0" only? He's clearly more than that!
Pizzle
said on 4/May/16
Meek Is 6'3
DaPu-C Worka
said on 23/Jan/16
Meek Mills is no less than 6 feet 2 inches! 1.88 metres in height!
Dsmooth
said on 20/Nov/15
Legit 6'2, I think. consistently taller than most of the 6'1'-ners on this site.
height24
said on 3/Nov/15
looks 6ft 1 with drake
Click Here
Rambo
said on 16/Oct/15
Meek Mill in my opinion is no more than 6'1-6'1.5 max with shoes off. In the pictures he has with Derrick Rose who was measured at 6'1.75(6'1 3/4) with shoes off at the precombine workout when he came into the NBA, Derrick seems to be leaning over slightly but the top of his head still seems to edge Meek Mill out. Rob I think you should downgrade his height to 6'1.5 max.
joe @@
said on 7/Oct/15
MD
it's another User men
MD
said on 6/Oct/15
@Joe, Thanks for those pics. The 6'3" and 6'4" talk was really kind of ridiculous. While he's taller than he appears because of his often poor posture, he honestly doesn't tower guys around the six foot mark. Here he is with Drake:
Click Here
Like I said, I wouldn't be shocked were someone to find him taller than 6'2", but I think that is more unlikely than not likely.
joe
said on 4/Oct/15
Click Here
With 6'1.5 Derrick rose
5'11 in Louisville
said on 2/Oct/15
Click Here
Looking 6'3+ with fiddy here. Getting tired of trying to upgrade him.
Dan
said on 26/Sep/15
Looks more like 6'2.5-6'3 to me
MD
said on 22/Sep/15
He's really deceptive, because he has bad posture in a lot of photos. That said, I'm so not confident of his height, that I could see him being bother taller and shorter than the listing, quite honestly.
joe
said on 20/Sep/15
i think meek is closer to 6'3, look at pics of him and mgk and pics of him wit 50 cent
5'11 flat in louisville
said on 20/Sep/15
Actually he might deserve an upgrade to 6'3. Here he is next to 6'1.5 Jay-Z.
Click Here
looks even taller here
Click Here
Deserves at least 6'2.5 but probably a 6'3.
5'11 flat in louisville
said on 20/Sep/15
I don't know how much you like posting rapper heights. But it'd be nice if we could see what you think of Birdman and Rich Homie Quan. I'm thinking Birdman is about 5'9.5 and Rich Homie Quan is around 5'11
Thetruth
said on 19/Sep/15
Meek is probably closer to 6 foot then 6 foot 2. 6 foot 1 max
5'11 flat in louisville
said on 19/Sep/15
THANK YOU
I always knew something was suspicious with the 6 foot label when he towered over Rick Ross. Even 6'1 seemed too little when standing next to drake. Now I know that King Los is between 6 foot and 6'1. Once again thanks.
Drob92
said on 19/Sep/15
Rob I've been waiting for you to drop his height, but idk about 6'2 he appears taller than he is because if his thinness. I think he's 6'1.25 at best , see ref photos w/ drake and Jay z
TJE
said on 19/Sep/15
With 5'2 Nicki Minaj
Click Here
TJE
said on 18/Sep/15
Meek had me stumped, but I always though the 6'0 he gets on Google was too short for him.
[Editor Rob: telling people he's 6ft is short-changing the guy.]