Kelly Rowland's Height
5ft 7 (170.2 cm)
American singer from Destiny's Child. In a PaperMag interview she is asked how tall she is, to which her reply is:
"I'm 5'7. But give me a large heel and I'm real happy then"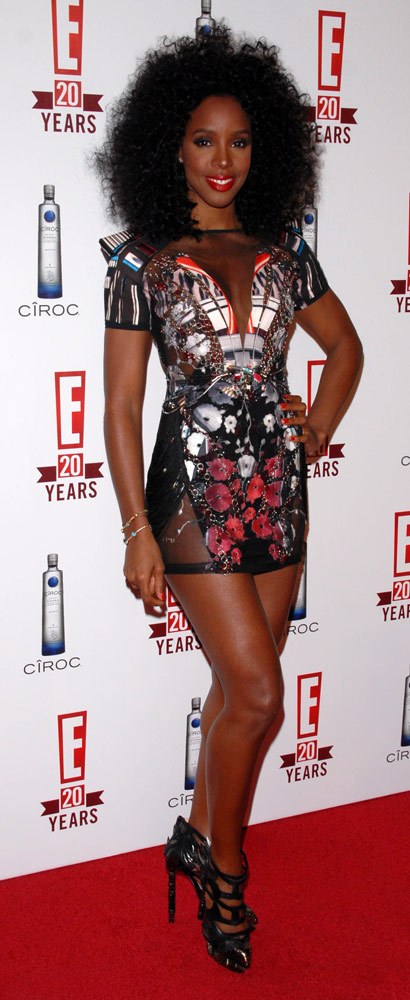 Photos by PR Photos
You May Be Interested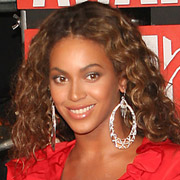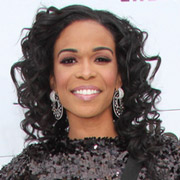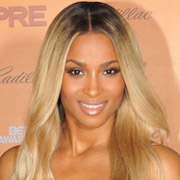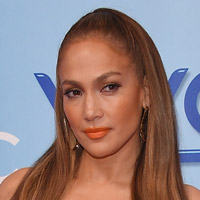 Add a Comment
71 comments
Average Guess (41 Votes)
5ft 7.52in (171.5cm)
Jam Cherry
said on 10/May/20
I think she's 172 cm
Miss Sandy Cowell
said on 11/Feb/20
🎁🎊🎂💐 Happy Birthday Kelly! 💐🎂🎊🎁
Many Happy Returns to Kelly Rowland, who celebrates her 39th Birthday today.
5ft7. 😁🎈
🎁🎊🎂💐🎁🎊🎂💐🎁🎊🎂💐🎁🎊🎂💐
KOLINSpol
said on 15/Dec/19
How tall is she in these?
Click Here

Editor Rob
6ft 1 at least
Canson
said on 4/Dec/19
She can look taller than this at times. I doubt she's less than 5'7"
Ayyy
said on 1/Dec/19
While she can look anywhere from 5'6 at her lowest to 5'9 at her tallest. She is actually Likely 5'7.25 to 5'7.5. Keeping this in mind she is 5'11 to 6'0 in big heels. She is a tall, sexy and confident woman. Also she downgraded her height by half an inch which shows how confident she is. She has balls!
Nik
said on 24/Aug/19
It's amazing that 32 voters think she is 5'7.5" when you consider the fact that she claimed to be 5'7"!
Lazar99
said on 29/Jun/19
5ft7 1/2 is the maximum she could be, a big chance for 5ft7 1/4 too.
Miss Sandy Cowell
said on 9/Apr/19
I just found her picture on the page of French producer David Guetta, who's around 5ft9.5, and not only did I think "What a knockout of a girl..." but I took in for the first time how very tall Kelly is! With her towering heels, she could make 6ft easily!
What a gorgeously toned figure she has as well, and I would have estimated at that instance that she could have been 5ft8+ - definitely model-girl material in more ways than just height alone.
Kelly was a one-time judge on Simon Cowell's 'X' Factor, but it was that picture just now with David that made the singer's tall height hit home!
I agree with the average vote, but I have decided to draw a compromise because Kelly's reed-slim figure DOES make her look taller.
5ft7.25.
khaled taban
said on 30/Mar/19
She is 5'7.5".
Michael 5'10", 178 cm
said on 10/Jan/19
She is 5'7", taller than Beyonce.
Leko
said on 22/Oct/18
172 cm or 5'7,75
Tallish89
said on 7/Feb/18
Think Hudson is a bit taller still but Kelly gives impression of more 5'8
Wonder if she measured at 5'7.75 & just says 5'7 lol
Just
said on 30/Dec/17
@Rob, is it possible that Kelly is 5'9? If you look at the top of their heads Kelly is 3 inches taller than 5'8"5 Jaime King while Kelly's wearing only 2 inches heels.
Click Here
So 5'9 for Kelly? Or has Jaime shrinked?
Editor Rob: a solid enough 5ft 7 women, as she claimed...I'm not sure if she's like Ciara, a 5ft 7.5 who just goes with 5ft 7...
Johnson
said on 18/Dec/17
@Rob how can it be possible
you have Jennifer Hudson 5'9 and Kelly Rowland 5'7. Could you explain the pictures together?
Click Here
Editor Rob: Hudson can look about 5ft 8.5 with Kelly, that may well be nearer for Jennifer.
5'11.25 at noon.
said on 18/Jul/17
I'd give her 5'7.25
even
said on 18/Jul/17
5'7.5" , 120 pounds
even
said on 5/Jul/17
definately over 5 foot 7 ( most likely 171 cm or maybe 172 cm )
but under 5 foot 8
Becky
said on 16/May/17
Recently posed with Rihanna and surprisingly was a little taller.
Erin
said on 10/Jan/17
I believe she's five seven I'm around 5'8 and very slim myself an people always mark me as 5'9-10, with most people adding a couple inches to their height when talking about it not many people now what a true 5'9 is especially when a slender frame , which Kelly could be considered to have, can make you appear taller . She also tends to weak platformed shoes.
Erin
said on 10/Jan/17
I believe she's five seven I'm around 5'8 and very slim myself an people always mark me as 5'9-10, with most people adding a couple inches to their height when talking about it not many people now what a true 5'9 is especially when a slender frame , which Kelly could be considered to have, can make you appear taller .
Anika98
said on 16/Mar/16
@Jacob haha my to) she really looks taller then 5'7
Jacob
said on 2/Apr/15
Always thought she was in the 5'9" range
lola
said on 11/Sep/14
i thought she was like 5ft 9 but not
Tay
said on 16/Feb/14
Is 5'2 Short ?
dmeyer
said on 21/Jan/14
in big heels she must be 5 ft 11-11.25 chaning tatum looked noticably taller he must be near 6 ft 2 shoes on
kiki
said on 29/Sep/13
ive met kelly a numerous amount pf times from her destiny's child days to her solo career and seeing I was a kid just entering double digits I of course thought she was tall but now as a 21 year old and having just seen her in 2012 whilst she wore flat combat boots and myself in flat combat boots as well I can say that she either didnt know how tall she really was or she grew lol I'm 5'9 andwere about an inch or a bit less away from eye level so I'd say shes anywhere from 5'8" to 5'8" 1/2
Chaz
said on 4/Jul/13
every inch of the 5'7'' is gorgeous
nona
said on 11/Jun/13
What a smoking hot body. Perfectly proportioned with curves at the right places and very well toned arms and legs. If she is 5'7" as she claims she should weigh about 135 lbs
slopedog
said on 1/Jun/13
Just beautiful either heels no heels...
Silent d
said on 22/Jan/13
She was a little shorter than nelly in the dilemma video clip. She always looked tall but when she didn't tower rove by a lot, I knew she wasn't taller than 5 foot 7. I think she was wearing heels too. 5 foot 7.
Editor Rob
said on 26/Sep/12
Finally seen a quote from her: "I'm 5'7. But give me a large heel and I'm real happy then"
Anne
said on 22/Jan/12
I've seen here next to Gary Barlow (5 ft 7.5)
and she was on massive heels, she was only
a bit taller then him... seems to me like 5 ft 6
or a bit less...
Valerie
said on 18/Nov/11
Click Here
With La La Vasquez who's 5'6 !
I personally think Kelly is 5'9 !
Brandon
said on 4/Nov/11
i still think she's around 5'7" and change, 5'8" max.
SAK
said on 17/Oct/11
How tall is Tulisa?
I am guessing 5ft5.
She looks a few inches shorter then Kelly Rowland and G.Barlow.
littlesue
said on 28/Sep/11
She wears those big ugly shoes with 6 inch heels on the X Factor which would give her about 4 inches in height which would make her around 5ft 11.
Robby D.
said on 25/Sep/11
I am amazed she is only 5'7", she seemed to tower over the X Factor judges. She also looked taller than Olly Murs and he claims to be 5'9".
SAK
said on 21/Aug/11
On X factor she looks quite tall. But the male judges are quite short, G.Barlow @ 5ft7.5, So I suspect she looks taller then she is.
sandra
said on 30/Jun/11
i think she must be taller tan that.her legs are definetly longer than beyonces.she must be 2-3inch taller than bey-
Jay
said on 21/Jun/11
Need and up-grade for her.
lala
said on 13/Jan/09
She's 5'8, not 5'7.
G-$
said on 15/Oct/08
I think she looks about 5'7" because she wheres heels a lot. I would guess her weight to be around 120.
Big T
said on 11/Sep/08
Kelly does not look taller than Nelly in the Dilemma video, that's nonsense. They have very different proportions which might give you that impression (and is also why people so often overestimate the height of slim women), but at best she looks the same height as him in heels while he wears chunky sneaks. That video is actually great proof of the 1.5 inch difference in height that this site gives them.
Also, Kelly looked between 1-2 inches shorter than Serena Williams when they hugged on Punk'd (Serena Punk'd Kelly).
Good work again Rob.
britt
said on 28/May/08
yeah she looks the same height as him, i think sha's 5'8"
sweetchari
said on 7/Apr/08
She looks more like 5'8" to me...unless she has heels on, I do not see where she is any shorter, very pretty lady
mule
said on 13/Mar/08
look at beyonces profile pic on this website and you can clearly see that she is at least 1" shorter than glen so 5'7" is right barefoot.
glenn
said on 30/Dec/07
i see her what seems weekly.she wears big heels.5-7 most likely.but maybe your right.
Brittany
said on 29/Dec/07
Glenn how tall did kelly appear to you? did she have on heels? i think she is 5'8
Sha
said on 3/Oct/07
she looks tall as Glenn unless she has on heels and her hair also.. people look at the very top of the head which is your hair to measure height but no ones hair is completley flat on their head unless its a very low cut or they're bald
Alexandra
said on 27/Jun/07
I think she's 5'8...She looks like she is that tall!
Tiko
said on 16/Mar/07
On some special on VH1 about celebrity bodies it called her a 5'9'' beauty. So I'm thinking she's about 5'9''. Now whethers that's with 3 inch heels on I don't know. But, I think it's true, when she was on the Tyra Banks Show she was just as tall as Tyra and she is 5'10".
Brad
said on 15/Mar/07
She can sing circles around Ms. Knowles.
me
said on 7/Mar/07
she looks a bit taller than glenn.i would give her a definite 5'8.what type of shoes do you wear when you meet celebrities?she is more than an inch taller than beyonce.if beyonce is 5'6
glenn
said on 7/Mar/07
thanks larry.coming from you thats one of the best compliments i ever heard.your a hero to me.
larry
said on 6/Mar/07
Hmmm... We're now living with my cousin in Dallas (to be near the UT Cancer Research center. So, today, my even MORE eccentric cousin set an e-mail account up for me. Ron, I tried to contact you directly, but received an ambigous message. I'm sure it's the WAY we created my new account!!!!!!!!!!
Only, NOW there's TWO scientists convuluting it.
To make a short story into a novel: I wish to see if you can "retrieve" my new
e-mail address? I'll try something else later.
ON TOPIC: During my several months of treatment my height varied by ~ an inch!
Lost 71 pounds in weight & have gained some back.
Back to reading;
Hi Glenn! You ARE the "money where your mouth is guy!
Cheerio;
Larry Stewart
Derek
said on 6/Mar/07
Good to hear from you Larry. When you left, I had just joined the site. We definitely feared the worst. Glad to hear you are still with us.
glenn
said on 6/Mar/07
yeah larry, i feared the worse.how are you holdin up? good to hear from you.
Derek
said on 5/Mar/07
She was the same height as Nelly in the "Dilemma" video. That would put her at 5'8".
larry
said on 5/Mar/07
Hi Rob; This is Larry Stewart. The cancer & cancer treatment pretty much took me down. I couldn't even type. During my "down time" one of my less bright nephews critically infected my entire PC system. He DESTROYED it! Bless is liitle cerbrium!@ So, we had to get an entirely NEW system & NOTHING survived "Little Richy". Who says "ignorance is bless??? This is the FIRST day I am able to even handle this. Anyway, I'm "back online", & will set up a new email account for me tomorrow. WOW: You really redesined the site! To keep in the spirit of things I will point out thay MY height has varied during this treatment!!!!!!!!!!!! And, of course, I had my beloved wife document EVERY detail. Hello friends... -)
[Editor Rob: hey Larry, very good to hear from you! I'm certain others here are glad your still fighting the fight.]
J.
said on 5/Mar/07
She's looks gorgeous in the above pic. Only 5'7"? She always struck me as taller. If you look at some of Destiny's Child's promo pics when they first got signed, she always stood a fair amount taller than her other three bandmates.
LongKenny
said on 5/Mar/07
I thought something like 5'10
Height Detective
said on 17/Oct/06
del Mar , in that pic with Nolte he looks the same height as Nolte just because he is near the camera , just simple as that.
Del Mar
said on 23/Aug/06
6 ft 4?
Click Here
What are this guys fooling with?
del Mar
said on 8/Mar/06
I always think this guy looks taller. He looked about two inches taller than 5'10" Rooker in Deceiver, and looks the same height as Nolte and Madsen this picture :http://www.imdb.com/gallery/ss/0117107/fcstil_0016.jpg?path=pgallery&path_key=Nolte,%20Nick&seq=59
tgri
said on 1/Feb/06
i wonder if they will give a height after the artopsy .this height seemed about right.
dmeyer
said on 1/Feb/06
i met him he looked about 2 cm shorter than me 182 cm do the math
Mario
said on 25/Jan/06
Chris was probably 6 ft or 5 ft 11.5. I can't see him shorter than that.
RIP Chris.
Malina
said on 22/Jan/06
Michael Madsen in a RD is a tallest guy.He looks by inch taller than Penn,but
he is taller 2-3 inch.Also in a Sin City looks much shorter than Benicio Del Toro but they are same height.Madsen is strong 6'2''.
JoJo
said on 21/Jan/06
He was an inch shorter than Michael Madsen in Reservoir Dogs.Madsen is 188cm,which make Penn 185cm.But I think is not that tall,he also look shorter by inch or two than Chris Tucker(185cm) in Rush Hour.What are you think,Rob?
mcfan
said on 14/Sep/05
He was also an inch taller than Kevin Bacon in "Footloose."
McFan
said on 22/Jul/05
In "At Close Range", he was a few inches taller than Sean. 5'11-6'0 would be right.