Rick Ross Height
5ft 11 (180.3 cm)
American Rapper, best known for songs such as "Aston Martin Music", "Hustlin" and "Diced Pineapples"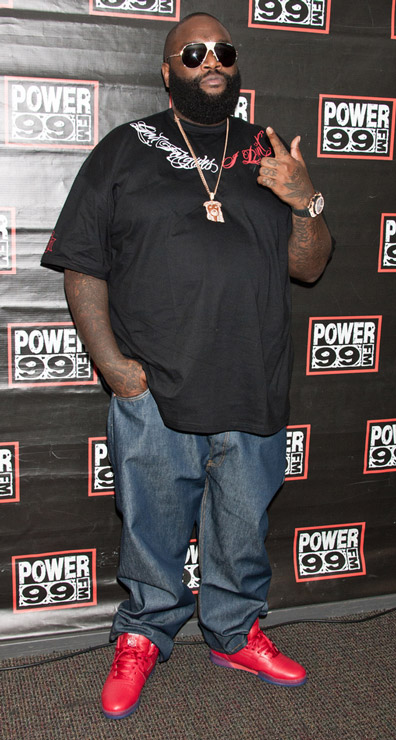 Photos by PR Photos
You May Be Interested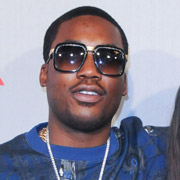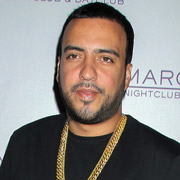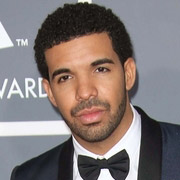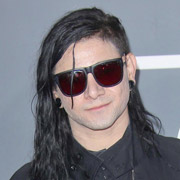 Add a Comment
34 comments
Average Guess (29 Votes)
5ft 11.09in (180.6cm)
Mbong
said on 23/Dec/20
Very strong 5'11 guy, maybe 5'11.5
Greg
said on 3/Feb/20
@bruhboiwhat yeah he looks about even with KSI so either KSI is 5'11 or Rick Ross is 5'10, I don't think he's shorter than KSI from what I've seen they look about the same or at worst within a small fraction of each other.
Vick
said on 30/Nov/19
Rob what do you think his morning height be? 5'11.75?
Bruhboiwhat
said on 12/Nov/19
On KSI twitter, Rick Ross looks 1 inch shorter than him and Rob you said KSI is a little over 5'10, so how is rick ross 5'11??
Jiggyjay
said on 21/Jun/17
Met him he's 5'11 on the dot
Bill
said on 20/Jun/17
In his appearance on Martha Stewart's show with Snoop Dogg, a bald Ross didn't look more than an inch taller than the 5-9 or so Stewart. In the same episode Ashley Graham looked to be at about the 6 foot mark if not slightly above, clearly taller than both Ross and Stewart, but was likely wearing heels of some kind. Saying Ross appeared to be about 5-10 in this episode might even be a little generous.
OK
said on 24/Mar/17
Perceft soldier height imo .. wish he had hair .. would easily be 6'0
Morningheight 182cm
said on 5/Oct/16
Appears to be 5'11 no more than 5'11.25 nowadays
Joseph
said on 9/Jun/16
I believe I come close to this mark. The lowest I be ever been measured, at night was like 5`10.66 and highest was maybe 5'11.25 but I've always said 180 cm or about 5`11. Rob how tall would u say I can claim???
Rick
said on 24/Apr/16
Looks 5'6 in that photo. I would be surprised if he made it to.5'8 in regular shoes.
Aaron zamora
said on 31/Jan/16
Rob, how tall do you think Dj khaled is?
Editor Rob: not sure on him
Felix
said on 7/Nov/15
5'10, trust me. Was towered by Jay onstage, has only 2 inches on a 5'8 nas.. you get it
Aaron Zamora
said on 7/Nov/15
Rob when a guy is 5'10 7/8 how tall does he say that he is? I am in-between 5'10 3/4 and 5'11 this is my day height of course not my morning height. Would someone notice a 1/8 inch difference between someone like Rick Ross who is 5'11 and someone like me who is 1/8 inch of that? What height does a person my height claim?
Editor Rob: if you are within a fraction of a round figure, it is universally accepted that most people aren't going to bother with saying 7/8ths or 1/8th over, but just round to nearest whole inch. That's maybe why you can have 2 guys who claim 5ft 11 but look maybe half inch apart. One is a bit over that mark, the other falls under a fraction...

maybe if you fell closer to the 1/2 inch value, it would be better to say 5ft 10 and a half, but in your case 5ft 11 is good to say.
Max
said on 29/Oct/15
Hi Rob. How tall is this guy? (Standing next to Rick Ross)
Click Here
Dmax
said on 3/May/15
Rob I saw Rick Ross at Nick Cannon's Wild N' Out show and he looked 1 inch or so taller than Nick Cannon and you have Nick Cannon listed as 5'11....something is wrong with that.
yungplayz
said on 16/Apr/15
>Anybody know Ace Hood's height?
Ace Hood is 175 cm tall.
montel555
said on 22/Jun/14
5'11 flat and maybe 6'0 in trainers
James
said on 5/Apr/14
Rob, didn't you had him at 5'10 before??
[Editor Rob: nah, just this mark]
GucciBeltPOLOShirt
said on 8/Nov/13
Honestly Rob this cop is 6feet flat obviously.He is slightly taller than Drake because Drake is always in thick sole boots. While Ross isn't and they seem eye level at that point
6 foot in shoes
said on 11/Oct/13
5'10 not even 6 foot with shoes on. Iverson and Rick and tyga are on seperate covers of some basketball and rap magz and Iverson at 6 foot is clearly always taller than Ross all day...so he is 5'10 to 5'11 with shoes..end of day
jo
said on 14/Sep/13
hahah no way he looks 5'8
teej
said on 11/Jul/13
Id say 5'11's about right for him
Peyman - 6ft
said on 14/Jun/13
isn't it Mark Henry's brother? LOL
joe joe
said on 20/Jan/13
another person I met at the K-west hotel in london. Always thought he was around 6ft but on meeting him he sis def around 5'11 range also met the GZA and Ghost face from the wu tang on the same day thire listings seem about right too
oregon
said on 15/Jan/13
ace hood is about 5.8-5.8-5 and ross is 5.10,5-5.11
Brad
said on 7/Jan/13
Anybody know Ace Hood's height?
Brad
said on 6/Jan/13
Sly in standard custom lifts vs RR the boss at 5 feet 11. Anything out of the mouth can be questioned as he denied being a prison guard til he was outted. Studio G, his exploits were KFC buckets not Noriega, ask 50. He still da boss.
Derek
said on 5/Jan/13
Looks about an inch shorter than legit 6'0" Drake in pictures and music videos. This listing seems about right.
Arch Stanton
said on 5/Jan/13
Yup, and remember also that Internet usership is set to balloon over the next 10-20 years, especially in Asia. Hopefully your site will still be profitable. If anything your prospects are likely to improve, I'm pretty sure you'll see a gradual increasing demand from your Indian and Chinese visitors for their celebs, some of them will be bitter as there's millions of guys under 5 ft 5 in those countries!! Just don't make your index section look like a Chinese phonebook with too many chins alright which none of us Anglo people have heard of! Potential is massive, unless of course G runs a rival site which gives out fake NYC autographs to lure in visitors..
Arch Stanton
said on 5/Jan/13
Click Here
That said he can look a flat 6'2" a lot...
Arch Stanton
said on 5/Jan/13
Click Here
You can tell he's not under 6'2" by his proportions. He looks very similar height to Ben Affleck and that Tom Ellis guy who you said looked taller than a flat 6'2". More a weak 6'3", 6'2.5", go for it! Hehe does anybody think this Ross guy looks a bit like Mr T? I pity the fool!
Arch Stanton
said on 5/Jan/13
I would do the same thing of course! But I'd also include people I'd like to see listings for! Yes, a lot of people claim 6'1"-6'1.5" for Abhishek which is clearly too low. I've seen a fair few of his movies and he looks a similar height to Ben Affleck, clear 6'2" er I think. 6'2.5" would be about right, you should find an article online where he says six three or something like that. That should get a lot of jealous Indians turning out to Will Smitherize him LOL.
[Editor Rob: abhi gets twice as many searches on his height as big Rick Ross...

but then there are a billion+ Indians alone, most of them wouldn't have a scooby doo who RR was, same with vast swathes of America not having a clue about Abhi.]
SolidSnake
said on 4/Jan/13
I thought Rick Ross said he was 6 foot?
Arch Stanton
said on 4/Jan/13
Rob, you're a slave to teens. Why else would you add these sorts of people you I'm pretty sure you and I would have mostly not heard of, certainly not your father!! Sure Pappa Paul has Rick Ross's and Afrojack's full discography LOL. I don't blame you, you probably have a list of missing celebrities which get the most searches which means $$$$. You should definitely create one for Abhishek Bachchan if you want hits. Tons of jealous Indians will turn up looking for him and click on you elevator shoes adds hehe. I think he claims 6'3", I think he looks 189cm, more a 6'2" guy.
[Editor Rob: elevator shoes adds don't bring me much at all :(

and yes, when adding heights I am looking at their worth. If I don't, then potential visitors will go elsewhere...I'd rather they come here ;)

I mean to pick a random person, say linda hamilton - Rick Ross's height gets searched Twenty times as much per month across the search engines compared to Linda's...

Abhi? Well, I will probably add him aswell and 6ft 2.5 might be a fair shout!
]