French Montana's Height
6ft 1 (185.4 cm)
Moroccan-born American rapper, known for songs such as "Pop That" and "Ain't Worried About".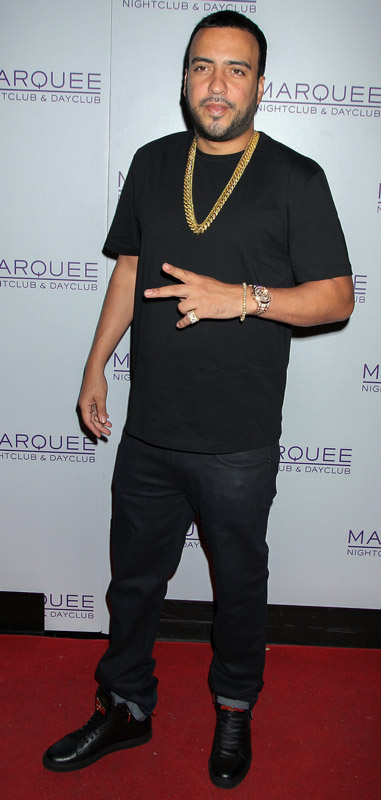 Photos by PR Photos
You May Be Interested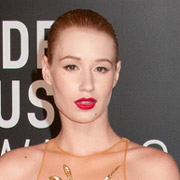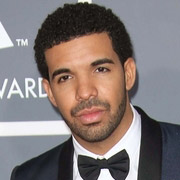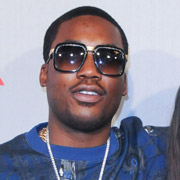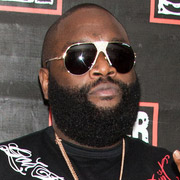 Add a Comment
26 comments
Average Guess (31 Votes)
6ft 1.01in (185.4cm)
Pras2000
said on 29/Nov/20
French is shorter than this listing. Late rapper Pop Smoke is identical to Quavo and Gunna who I'm sure are both 5'10.5 guys, and he's also similar to Travis who is a little over 5'9.5, so let's say Pop was 5'10. In the music video "Double G" French looks barely 2 inches taller than Pop, I wouldn't be surprised if French is under 6'0 in real life.
Aidan strong 5'10
said on 23/May/20
he wears a size 11 shoe
Ronaldo 185.5cm
said on 23/Apr/20
@pov nah CR7 and this guy are height twins
But here cr7 is taller: lavoixdemarrakech.com/_n7514_parti-au-maroc-cristiano-ronaldo-a-encore-desobei-au-real-madrid.html But still they're same height
pov
said on 13/Aug/19
Really bad posture, he's slightly taller than Ronaldo and Drake by quite a margain. I wouldnt be suprised if standing erect he measured 6"2
Makks
said on 14/Sep/18
Click Here
: Next to CR7 looks 6 ft 1.5
MAD SAM
said on 22/Aug/18
Nice height, he's a attractive guy strong 6'1" at 185.5 cm
ChristianHR
said on 5/May/18
Clearly not the 6'3 Google has him listed as.
He's stood next to Rick Ross here. Practically same height.
Click Here
Devin
said on 22/Jan/18
Swae lee is basically 5'9 looks 1.1/2 taller than 5.7 1/2 Ryan Seacrest
Now his brother slim Jimmy is 5'7 and he's 2 inches taller than him in all there videos
travis
said on 20/Jan/18
i could have sworn that he was 186cm on his ig page he look tall in all his pictures
eraaaaa
said on 20/Oct/17
Can we get a celebheights page for Era Istrefi? Google says she's 5'9, but if French really is 6'0/6'1, then she isn't 5'9 because in heals she is still a lot shorter than him - maybe 5'7
The shredder
said on 24/Jul/17
Rob , I take back the 5'7 for Swae lee , he is taller than Seacrest at 3:15 , I give him 5 '8.
Click Here
Editor Rob: he can look taller there, than in some photos alone. Maybe his old claim at age 19 turned out to be true after all...
Ditto G
said on 9/Apr/17
google has him listed at 6'3.
Vinnie1125
said on 22/Mar/17
Yo Rob can you do Chinx Drugz please? he was French's artist and best friend and was about to make it big in the hip hop game but sadly he got gunned down for no reason in 2015=(.... I think he was 5'10 standing next to 5'10 Wale and Diddy
DJ BUTTER
said on 19/Mar/17
How da hell he is listed here as 6 ft 1 if here
Click Here
He is slightly shorter than 5 ft 10 asap rocky ,even with better posture,he will be no more than 2 inches on rocky ,so 6 ft max!
Zion
said on 12/Mar/17
He's significantly taller than drake and comfortably taller than Cristian I Ronaldo. He's listed as 191, but I think 185 is too small for him, I think 189cm possibly
nick92
said on 8/Feb/17
I think french could be 186cm honestly because he hasnt got good posture thats why i think he doesnt look as tall as he would measure, and he looks slightly taller than ronaldo.
TJE
said on 26/Dec/16
Editor Rob: I would doubt there was 3 inches between them.
Perhaps. There's still more than 2 inches between them and French is displaying his signature bad posture.
TJE
said on 26/Dec/16
Rob, are you sure about this one? There's gotta be more than 2 inches between him and 5'11 Fat Joe:
Click Here
Editor Rob: I would doubt there was 3 inches between them.
185cmAriel
said on 16/Dec/16
he is taller than ronaldo
TJE
said on 17/Nov/16
Makes no sense. He's 2 inches taller than Chris Brown.
Christian-196.2cm (6ft5.25)
said on 13/Nov/16
"French Montana's Height is 6ft 0.75in (184.8 cm)"
Most of your listings are precise and I agree with them 100%, but I strongly doubted this one Rob. He's barely an inch taller than Drake in most photos, and Drake at times can even look 181cm range.
AJ
said on 12/Oct/16
Hey rob he's showing up under female on the search instead of male. Can you fix this.
Editor Rob: he sure wouldn't be happy if he found out he was a female on here!
Borats Chicken
said on 7/Oct/16
quiet weird...with 2 chainz he doesnt even look like 6'1.5
Aaron Zamora
said on 6/Oct/16
He struggles to look this height next to Drake who was wearing flip flops. I think Montana is 6'0.5-6'0.75 at best.
TJE
said on 29/Sep/16
This is the lowest I could see him
travis
said on 29/Sep/16
i knew he was Tall