Miniminter's Height
6ft 1 (185.4 cm)
Simon Edward Minter is an English Youtuber, who has amassed over 7 million subscribers and 2+ billion views on his channel. On twitter he once claimed
"I'm 6'2""
You May Be Interested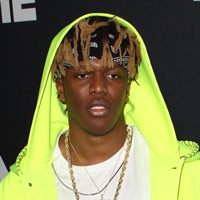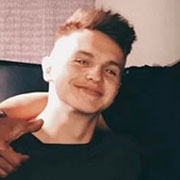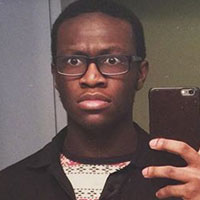 Add a Comment
56 comments
Average Guess (43 Votes)
6ft 1.4in (186.4cm)
Jackob
said on 31/Mar/20
Rob, any idea how tall true Geordie is? Or jack mate ?

Editor Rob
Geordie might be near 6ft 3, however his claim is 6ft 3.5-4. I don't think he's that tall, but nearly 6ft 3
Clumsy
said on 8/Mar/20
As someone who has watched them for ages. My guesses are:
Vik: 168 cm
Toby: 171 cm
Ethan: 170 cm
Harry: 179 cm
KSI: 180 cm
zerkaa: 182 cm
Miniminter: 186 cm
Jackin
said on 24/Feb/20
Rob,any chance he edges out logan Paul

Editor Rob
I can see the argument for them looking about similar range, however I doubt he'd measure taller than Logan.
A-0809
said on 24/Jan/20
Hey Rob, Zerkaa with 196 cm listed CEO of instagram Kevin Systrom:
Click Here
What do you think?

Editor Rob
Kevin (who has claimed 6ft 5) doesn't look 5 inches taller, but I don't know if they are posing the same there.
Oofman
said on 18/Jan/20
I compare well as I'm 16 at 189cm or 6'2".4
Honeydew
said on 2/Jan/20
Hey guys, how long do you think his inseam is? He seems to have pretty long legs.
Smiley Face
said on 27/Dec/19
Check this out,
With 186 cm listed Caballero next to Simon:
Click Here
And if you watch the video he does seem slightly taller than Mini.
Desmondg
said on 17/Dec/19
Rob,who would measure taller Miniminter or Logan Paul ?

Editor Rob
They could be a bit closer than their listings, I haven't ruled 186 back out for Mini.
TheBat
said on 23/Nov/19
@Editor Rob
I agree, 5'10" would be the highest I see Mini Ladd at. He seems normally 5'9.5" and he looked as low as 5'9" flat near Keemstar. Ridiculous that Craig aka Mini Ladd claimed 6'0".
TheBat
said on 22/Nov/19
Rob do you know how tall the YouTuber Mini Ladd is? Next to Simon in a video he looks 5'9"-5'9.5" range, he has claimed 5'11" and an optimistic 6'0" as well.

Editor Rob
Yeah he's not exactly a mini type of lad, but on twitter he said "5'11-6'0" -5ft 10 is the most I'd have thought...
Mohd
said on 5/Nov/19
He looks 6'4
Egg
said on 30/Oct/19
Miniminter with Callux:
Click Here
Especially 0:33
Callux doesn't seem 6ft 1, and himself claimed 6ft
I believe 6'.25
Pop Kek
said on 29/Oct/19
Calfreezy claimed 6'3 again in "Who knows Calfreezy" ;)
He's more 6'1.75 - 6'2
JamboD
said on 27/Oct/19
Rob,how tall do you think Callux is ?

Editor Rob
sometimes doesn't look much smaller than miniminter, other times seems 6ft
JamboD
said on 22/Oct/19
Rob,who would measure taller barefoot Mini or Logan Paul ?
TheBat
said on 10/Oct/19
I wonder how tall Youtuber Mini Ladd really is next to Miniminter who now I think is 6'1"-6'1.5". My guess would be 5'9"-5'9.5".
Glasgowcrew
said on 8/Sep/19
@popkek very close ? Was it hell there was easily 1.5 inches there if not 2 .miniminter can look between 6'1-6'2 where as I think zerka is 5'11-5'11.5 range.
Pop Kek
said on 6/Sep/19
@Brassi
In that video there wasn't 2 inches between them. It was very close honestly.
In my opinion I think Simon is actually 6'1. Look him up with Jack Whitehall (who claims 6'1 himself).
-----
I've been watching the Sidemen for a while. When they were all together in their old house, Josh wasn't far off from Simon. Not convinced he's a flat 5'11 next to JJ. More 181/2 range for him.
Brassi
said on 5/Sep/19
No way he is under 6'2, he absoloutely towers over KSI, and when when Zerka was wearing air force 1s Minimiminter was still 2 inches taller wearing converse.
Click Here
(12:40)
Glasgowcrew
said on 2/Sep/19
Rob, look at this picture
Click Here
Check this link in this picture it's well more than an inch between zerka and mini what is the difference here would you guess and also how tall is the man to the left looking aka calfreezy?

Editor Rob
It can seem 2 inches between zerka and minimineter. Calfreezy has always seemed to claim 6ft 3.
Pop Kek
said on 23/Aug/19
I think he claimed 6'3 because of the point in the video... As a joke so the girl can feel more attracted. Everyone knows he is not that height.
6'1 to 6'1.25 is his range.
Chinyangarara176cm
said on 19/Aug/19
In the Sidemen Real Life Tinder Part 2 video, he claims 6'3 but I think that's a bit generous considering JJ and Harry are only 5'10.25. Probably 6'2-6'2.25 for me.
JakeDa5'8.5
said on 22/Jul/19
@PopKrek yeah, you're estimates look very ccurate, I saw a lot of 5'8 - 5'9 guesses for Ethan on this site and thought they were a bit off the mark. Looks like an honest claim from Ethan. KSI of course guessing Ethan at 5'10 to convince himself he is 6'1 LOL.
Worth doing a page on Ethan now Rob?
Pop Kek
said on 16/Jul/19
I was right about Ethan. He said in "Who knows Ethan best" that he's 5'7 without shoes and 5'8 with. Tobi is 5'6 range.
Pop Kek
said on 1/Jul/19
My opinion on the sidemen's height:
Vik: 5'6
Josh: 5'11 3/4 - 6ft range. Sometimes looks 5'11 1/2 next to KSI.
JJ: 5'10 1/4 - 1/2 range
Simon: 6ft 1, max 6ft 1 1/4
Ethan: could be 5'7 - 5'7 1/4
Harry: same height as JJ
Tobi: maybe 5'6 3/4 or 5'7, something like that. Similar height as Ethan. A tiny bit shorter than him.
Akash// 182 CM
said on 29/May/19
Rob, I think he might actually be 6'2". Viddal Riley who is quite certainly 6'1" and a bit uploaded a pic on Instagram and Simon looks quite a bit taller. I don't think he's less than 6'1.5"?
Connordee
said on 4/Feb/19
Rob,do you really see logan Paul measuring taller ?

Editor Rob
Well you could argue both at 6ft 1.25, maybe Mini at 6ft 1.25 shouldn't be ruled out.
Ehsan J
said on 22/Jan/19
6'1 without a doubt but it's just a case of it being either 185cm or 186. He could reach 6'2 barefoot with the hair he's got tho
jim byrom
said on 13/Jan/19
I think a slouch can lose you an full inch for sure.
Rampage(-_-_-)Clover
said on 13/Jan/19
6ft3 is a stretch but he's not under 6ft1.
Definitely Not Nick
said on 4/Jan/19
What about this photo, Rob?
Click Here
Viddal(the guy on the right of KSI) looks like a solid 6'1". He also says he's 6'1" on this instagram post
Click Here
Caption: 6FT 1... You Know The Rest
We can't see footwear in the first photo but I'd say miniminter is around 6'2" flat.

Editor Rob
Miniminter seems closer to the camera, so I'm not quite sure how he would measure up beside Viddal, who looks like he's 3 inches taller than Ksi (viddal is raising his eyes up a bit)
TheBat
said on 21/Oct/18
@Rampage(-_-_-)Clover I think Simon is around 6'2.25" out of bed and 6'2" throughout most of the day. And before bed possibly at 6'1.75"
Rampage(-_-_-)Clover
said on 2/Oct/18
I personally think he could be a bit over this mark
Peter175
said on 27/Aug/18
Rob is that Glenn Big G!?
He's posting here again?
😆😆

Editor Rob
Another Glenn...you'd have more chance of finding a Yeti visiting CelebHeights than Big g!
Francisco Cebri?n
said on 23/Jul/18
Clearly 6'1''. In the pic he is clearly 1'' or shorter than Dele Alli despite he is leaning (Alli is 6'2'' correctly measured by England National Football Team and Tottenham Hotspurs).
185 cm. is fine.
Declan Mclean
said on 21/Jul/18
Miniminter Looks 6,3 because he's lanky and has got a slim figure which gives an illusion for being a few inches taller than you actually are, so i agree with you, he is 6,1 but before i thought he was like 6,3.
Glenn
said on 13/Jul/18
In the weakest link video they made, he had a good 3-4 inches I think over Harry. I think a strong 6'2.
Rampage(-_-_-)Clover
said on 13/Jul/18
Rob, what about 186cm?
6ft1 flat is okay aswell but it would be the lowest I'd argue personally

Editor Rob
Well you could make a case for that being a height he might measure.
Fear_Of_God_786
said on 7/Jul/18
Rob living in England myself I feel Adnan if the average height for guys 18-24 is more 174 weak 5'9 rather than 5'10 but of course that's just my take on it living in Birmingham also, I find it rare to see a guy over 183/6 feet

Editor Rob
There might be pockets or some areas which can seem less than average and others that will appear more than average. At Universities, any time I've been around there, I feel 5ft 10 range seems very average amongst the crowds.
Rampage(-_-_-)Clover
said on 5/Jul/18
Rob, what made you change this to 6ft1?

Editor Rob
There's probably enough out there to say 6ft 1 is reasonable.
Vlad_Fyodorov
said on 4/Jul/18
Rob, what do you think is the average height for young men in England from your experience? cause i live in Saint Petersburg Russia, and majority of my friends and younger guys i see in public age 18/24 are around 6'0/6'3, but when i watch Miniminter, he looks significantly taller than majority of people and much taller than pretty much all of his friends, i was very surprised that you downgraded him to 6'1.

Editor Rob
I don't go to England as much, but any time I'm there it's really no different than Scotland. Average for younger guys does seem more 5ft 10 than 9 of course.
Fear_Of_God_786
said on 1/Jul/18
Minimimter aged 20 with 6'3 listed Ferdinand easily looks sub 6'1
Click Here
QM6'1QM
said on 29/Jun/18
I watched his Instagram, Miniminter looks just like me. My opinion is 186 cm/ 6'1.25".
Nik
said on 25/Jun/18
Nothing mini about him!
Rio
said on 24/Jun/18
He looks the same height as Calfreezy who claims 6'3(he looks closer to 6'2)
I think the picture with Alli is flawed
Sandy Cowell
said on 24/Jun/18
At 6ft1.5 this minter is by no means a mini one! He gets his full 6ft1.5 from me.
Rampage(-_-_-)Clover
said on 22/Jun/18
Really this tall Rob?
Looks 184cm w/h Deli Alli

Editor Rob
6ft 1.25 is possible, but would be surprised if he was sub 6ft 1.
Matt99
said on 22/Jun/18
@Johnson he's been pulled in slightly by Alli, so Alli has the height advantage.
Jardel
said on 22/Jun/18
We can't quite see the footwear in the pic above, but Dele Alli looks 1-1.5 inches taller than him. I would guess him between 6'0.5 and 6'1.5
Arch Stanton
said on 22/Jun/18
How do these people amass so many followers?? I know some super talented musicians on there who only have a few hundred thousand subscribers at best!
6'2_inshallah
said on 22/Jun/18
Rob could you check out that photo of him with 5'9 footballer Kieran Richardson I linked below and tell me what you think ?

Editor Rob
He's looking shorter than you'd expect, I don't think he could be 6ft flat, though 6ft 1 is arguable.
Mel
said on 21/Jun/18
I give him 185. But not more than that.
Johnson
said on 21/Jun/18
He looks weak 6'1 with Dele Alli
Vlad_Fyodorov
said on 21/Jun/18
I actually thought he was a solid 6'2, i don't know how he manages to look taller than he actually is, maybe his slender build and long limbs.
6'2_inshallah
said on 21/Jun/18
With 5'9 listed Kieran Richardson looks 6 foot
Click Here
6'2_inshallah
said on 21/Jun/18
6'1 flat max anywhere between 6'0.25-6'1