Joe Weller's Height
5ft 8 ¼ (173.4 cm)
English Youtube Personality, who has gained over 4.5 million subscribers on the platform. When a fan dared lowball his height as being only 5ft 6, he laughed it off, saying "I'm 5"9!!!! 😂😂😂"
You May Be Interested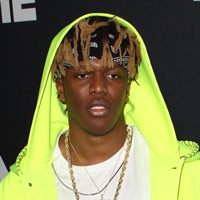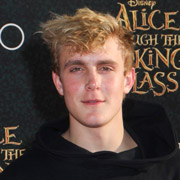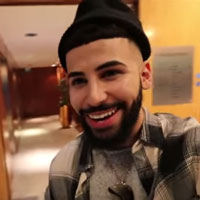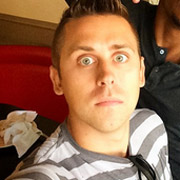 Add a Comment
57 comments
Average Guess (88 Votes)
5ft 7.9in (172.5cm)
khaled taban 175.3cm
said on 1/Jul/20
I'd give him 172cm , he is 5'8" max
Jk
said on 26/May/20
Hey Rob, he said today that he is 5 foot 9 and a half on his podcast instagram account.
Click Here
here is the photo.
I have watched his videos for a long time and I think he is the same height as me. I'm 5'9 1/4 out of bed and 5'8 and 5/8ths at night.
Murtuza
said on 21/May/20
@Rob
Considering you have KSI at 5'10 1/4" on here when they face off KSI is barely a inch taller so I think joe is 5'9" or 5'8 3/4"

Editor Rob
Joe can sometimes seem near 5ft 9
Matt99
said on 13/May/20
Click Here
what do you think rob? Not the best pic, but I think your listing is pretty much spot on.

Editor Rob
In the 2nd shot I think 5ft 8.5 range looks possible for him.
MD
said on 9/May/20
With 5'7.5" Lewis Hamilton:
Click Here
6'1Chris
said on 16/Mar/20
Joe Weller is like 5'7.25 at best and 5'6.75 at worst since Jake is 5'8 3/4
Jared polanski
said on 15/Mar/20
I would give him max 5'8. I think it's much more likely that he's 5'7.5 in all honesty.
Jk
said on 1/Mar/20
hey rob recently he has been looking taller standing next to other people.
I'd give him 5'9 morning height
Murtuza
said on 25/Feb/20
My Guess for All the Main YouTube Fighters
KSI - 5'10.25" (178.5cm)
Jake Paul - 5'11" (180cm)
Logan Paul - 6'1.75" (187cm)
Deji - 5'7" (170cm)
AnEsonGib - 5'8" (173cm)
Joe Weller - 5'8.5" (174cm)
Slim - 5'11.5" (181.5cm)
Adam Saleh - 5'6.5" (169cm)
Fousey - 5'9.75" (177cm)
FaZe Sensei - 5'11.25" (181cm)
Blake
said on 4/Feb/20
Rob, why does he give me a small impression? I'm surprised he is this tall I thought he would be 5 ft 7.75 or something, he doesn't have a long head either so he should appear taller than he is. Can the pitch of someone's voice effect people's perception of stature or maybe his physique as he is muscular.

Editor Rob
somewhere in 5ft 8 range is what I've tended to think he looks, but never really a 5ft 6 guy, maybe his head shape has a role in it.
Mike256
said on 31/Dec/19
5'9
Zeusilla
said on 4/Dec/19
5ft 8 1/2
Presiyan
said on 26/Nov/19
Rob did you see the last video with jake he seems 1 inch shorter than him ,how is that?

Editor Rob
I think he could be at most 2 inches taller than joe, so maybe joe at 5ft 8.5-9 isn't impossible.
TheBat
said on 23/Nov/19
@Jonas Henrikssen
Lol if Joe was 5'11" then KSI would be 6'1" and Miniminter would be 6'4", Joe's 5'8.5" max. You're absolutely blind.
Kimblemur
said on 17/Sep/19
@Jonas Henrikssen Are you blind...? 😂😂😂
Jonas Henrikssen,
said on 14/Sep/19
Looks 5"11 with Logan
Glasgowcrew
said on 27/Aug/19
Rob,if joe is only 5'8 then how does he look multiple inches taller than behzinga(Ethan Payne) in the pictures on his instagram Ethan recently claimed on a YouTube video "how well do the sidemen know Ethan" that he was 5'7 barefoot and 5'8 in shoes which seems like a pretty honest claim?

Editor Rob
maybe Ethan is a bit shorter than he claims, though it's always possible Joe could be 174 range
Chinyangarara176cm
said on 6/Aug/19
There's no way KSI can be 183cm tall, he's 179 max meaning that Joe will probably be 172-173cm
TheBat
said on 13/Apr/19
5'8.25" is spot on! And Joe has some nerve to wear lifts, he's very insecure.
Jakepaulissmallee
said on 4/Apr/19
Looking at video with Jake Paul he's looking more 5'8 range.
Kimblemur
said on 17/Feb/19
He is not 5'10 hahaha, 5'7 1/4 bang on
Xpac99
said on 17/Feb/19
Click Here
Only 1,3 cm between joe weller and Daniel bryan for you ?

Editor Rob
He could be an inch taller, but how they were both standing wasn't so clear.
Thomas Burgos
said on 9/Feb/19
He looked a foot shorter than Christopher London meaning that he is clearly 172 cm.
Matt99
said on 26/Aug/18
Rob it looks like he's wearing a built in heel in his dress shoes in this pic, his feet are arched downwards I feel. Tbh he doesn't even look to be a solid 5'8 next to true Geordie who looks to be in the 6''0.75-1.5 range...it's hard to pin Geordie tbh, he can look 6'3 at points with people then barely 6'1 with others.
Click Here

Editor Rob
I couldn't tell from that, but the big Geordie has a more flatter footwear style.
Dennan
said on 25/Aug/18
Can look anywhere between 5'7-5'9.
Greg dolinski
said on 21/Jun/18
Spot on rob
Super
said on 31/May/18
174 cm with shoes
Borats Chicken
said on 15/Mar/18
rob, did you watch the fight between him and ksi

Editor Rob
Only the highlight.
Matt99
said on 8/Mar/18
Sometimes I just think he's 5'8 flat or just under the mark because of his terrible posture.
Joe wellerfan
said on 4/Mar/18
I think he is solid 171 cm .
With shoes he seems 173.5cm
noobiie
said on 3/Mar/18
170: at night
172:at morning
he wear tight clothes that make him look taller
NiBBBBa
said on 22/Feb/18
4 or 5cm shorter than KSI. I think KSI is around 5'10/178cm so Joe is 173 I guess.
Guest66
said on 9/Feb/18
I would say that KSI was taller by 2in at very least, more like 2.5 imo. KSI had noticeably longer reach too. I think putting Joe at just 5'8 flat might be a good idea, considering KSI's listing here.
Lenny
said on 6/Feb/18
Maybe he is 172cm,, KSI looks around 3.5 to 4 cm taller than him which would make KSI around 176-177cm
saltyfish
said on 3/Feb/18
Click Here
SKIP TO 6:14 to see joes footwear
Joe weller wearing large trainers squares up to KSI in socks, and is still a little shorter (see below video for a better shot of the 2 facing off)
Click Here
SKIP TO 19:22 to see ksi and joe face off
this shows joe is quite abit shorter then ksi

Editor Rob
He certainly doesn't seem a big 5ft 9 bloke.
Anonymous
said on 20/Dec/17
Rob could you add morgz he claims 6'3 on his Instagram bio
Bobby
said on 18/Dec/17
He probably listed his height in the morning, so I wouldn't call him dishonest.
JB - 5'9
said on 18/Dec/17
@John: Yeah I agree with you. He appears a lot taller from pictures by himself myself but seems smaller when with people.
Click Here
Dare I say he can appear 5'10 sometimes given the right angle.
John
said on 17/Dec/17
Rob do you think a flat 5'8 would be a better listing? The more I look at his videos after this listing the more I think he's just a flat 5'8 guy.
Editor Rob: from what I've seen of him, I wouldn't go any shorter than 5ft 8, nor much over 5ft 8.25...just can't see him the 5ft 9 he claims.
Nelo
said on 17/Dec/17
171 - 172 cm
Davis
said on 17/Dec/17
@John, that's what I'm trying to see in the video i linked below. His proportions make him seem like a 5'9+ guy but hes actually below 5'8.
Psychedelic Earth 187
said on 17/Dec/17
Looks more 171-172 next to the rock who shrunk to 189 these days.
Anonymous
said on 16/Dec/17
Could you add morgz he claims 6'3 on his Instagram bio
John
said on 16/Dec/17
He's very well proportioned as he always looks over 5'9 on his own but he seeps into 5'8 range when he's standing next to someone.
Davis
said on 16/Dec/17
Hey Rob, you sure Joe Weller is in the 5'8 range? He seems more like 5'9.5-5'10 in this video(8:10) compared to anthony joshua who is 6'5.6
Click Here
Editor Rob: I couldn't see him at 5ft 9 there.
JB - 5'9
said on 15/Dec/17
5'8 flat is the least I'd see for him. Don't know why people are mentioning 5'7, he's clearly not that small.
189Night
said on 15/Dec/17
Also I saw Elliot Crawford a few weeks back, I'm 189-190 and he seemed a lot shorter than me, like below 6 foot range, but I know for sure this can't be true because he looked taller than Thierry Henry.
Anon510
said on 15/Dec/17
Honestly I always thought he was around 5'8 and seems like it, though can look 5'7.5
Me
said on 15/Dec/17
What about calfreezy ?
Anonymous
said on 15/Dec/17
I didn't think he's 5ft 8 thought he was around 5ft 10
Sandy Cowell
said on 15/Dec/17
@ Rob - I have just read that you now weigh in at 11st8, so you are an indisputably healthy weight now, with a BMI of 24.6! WELL DONE ROB! At least when you overindulge at Christmas, you won't feel too bad! Are you thinking of trimming down some more come the new year? How did you do it? Was it stepping up your daily walking and eating a varied and sensible diet? If it was, then bully for you! That is the best way of keeping the pounds at bay once they've been shed, which, of course, you know! Bravo, excellent and 👍 to you! 😇🎄🎅 (🍪☕ - a little of what you fancy...!)
I shall give this You Tube personality, Joe Weller, 5ft8. I don't know him; in fact, I don't know any of them, so the best thing I can do for them is to look, compare them to any others they stand with - and guess away!
❓👫👥👬🚹👤🚺❓ 💡
Editor Rob: interesting fact about Joe - he wears a 7.5UK sneaker.

I slowed down walking recently, but yes it helps I still want to hit that 170 mark, maybe next year!

:)
said on 15/Dec/17
Dont like him.. 5'7
Lony
said on 14/Dec/17
Hello Rob, what is your weight on December of 2017?? Thank you
Editor Rob: I just checked for you, 176.1 pounds.
Shawn
said on 14/Dec/17
elliot Crawford is listed as 6'4!
Roland
said on 14/Dec/17
As listed. Is Elliot Crawford 6'3.5?
Editor Rob:
not sure about Crawford...I think you can see with a big guy like
Joshua
Joe can look somewhere in 5ft 8-8.5 range I feel.
John
said on 14/Dec/17
Elliott Crawford must be around 6'1 or weak 6'1 range too
John
said on 14/Dec/17
I knew it! Great listing!