Pele's Height
5ft 6 ½ (168.9 cm)
Peak height was 5ft 7 ¾ (172.1 cm)
Brazilian Soccer legend.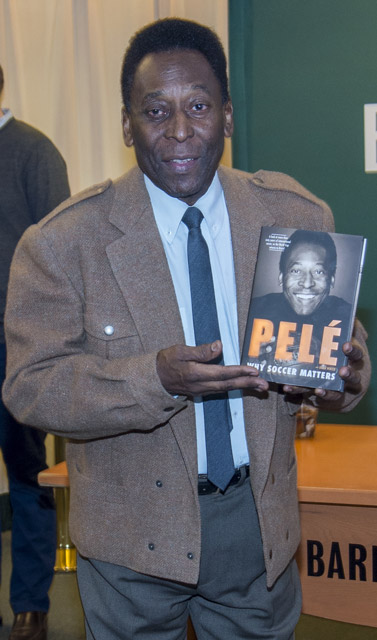 Photos by PR Photos
You May Be Interested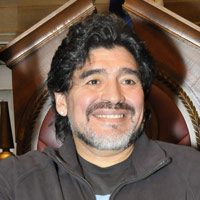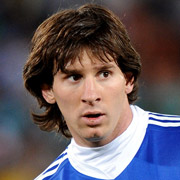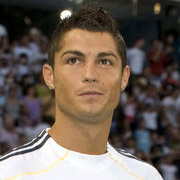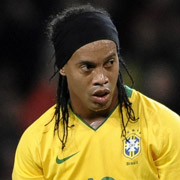 Add a Comment
100 comments
Average Guess (24 Votes)
Peak: 5ft 7.71in (172cm)
Current: 5ft 6.47in (168.8cm)
Josef
said on 27/Feb/21
I didnt met Pele but i was with Eusébio several times. Eusébio is no more than 1.74 cm. So i guess that the peak height of Pele is 1.71cm
slim 6'1
said on 20/Feb/21
172 peak
169 current
YordanDamyanov
said on 10/Sep/20
Looks around 2 inches taller than the real GOAT Maradona nowadays, so a 5'6 and a half is on point. Maybe he was near 5'8 when he was young.
Nik
said on 17/May/20
It's interesting and cool that Pelé has always been under 5'8" and I am so honoured to give him his 100th comment! 😀👌
He is possibly the greatest player ever!
Nik
said on 1/Nov/19
It's great to find out how tall he is and how tall he was!
Aar?n R
said on 25/Oct/19
Rob how tall do you think Eusebio was? Gerd Muller seems like 172-174 cm. I agree with this listing.

Editor Rob
Compared to Pele, Eusebio could look nearer 5ft 10
khaled taban
said on 15/Jun/19
His peak was 5'8" not more.
Now he is 5'7" or 5'6.75"
James Brett 172cm
said on 9/Mar/19
Rob he's lost more than average at his age for someone of his height in my opinion.

Editor Rob
I don't know if he's flat 5ft 6 today.
hardguy
said on 29/Sep/17
Peak: 5ft 7.93in (172.5cm)
Current: 5ft 6.82in (169.7cm)
Johnson
said on 26/Nov/16
@Height I think Pele is 172 nowadays. As younger 173. Look at the pictures with Mourinho (I think he is 177). He hasn't shrunk barely.
Bebeto was 175.5 at his prime easily. I think Cafu , Pirlo and Seedorf are 177 cm on the dot
Leonardo 1.73m
said on 14/Oct/16
Sure Rob? He is listed 5'7 too...
Height
said on 14/Jun/16
@plus
Bebeto is in the 174.5 cm-175cm range and Cafu is in the 176.5 cm-177cm range.
plus
said on 1/Feb/16
How tall is Brazilian player Bebeto? I think he was 175 cm. And what about Cafu? 176? 176.5?
OneNamePlease
said on 30/May/15
**** player, the best is messi
Judd
said on 16/Feb/15
IMO he was 5'7" at peak...next to Johan Cruyff he looked that...
Anabela Ferrante
said on 11/Dec/14
During the time he was a professional soccer player Brazilian media used to state he was 5.75in (172 cm). But as growing older also means getting smaller, he must be 1 inch shorter or so.
Gabo
said on 16/May/14
5'6 (168cm)
Alex Gaines
said on 26/Mar/14
Peak height was 5 ft 8 in (1,73 m).
Mamun
said on 4/Nov/11
Sorry Marc , I totally forgot ! Might as well be just normal Boots I think ?
Regards
SUPERMUN
Marc
said on 24/Oct/11
Mamun, do you remember what kind of shoes was Pelé wearing when he took the picture with you?
LUCOSO
said on 14/Sep/11
pele was 170 nowadays 167
guyfrommars
said on 7/Sep/11
dk: I've seen that picture in a football magazine. I think I defined the "footwear advantage". Carson was wearing flat tennis shoes, while Pele had dress shoes with almost 2-inch (Cuban?) heels.
ImCorrect
said on 6/Jul/11
@Leo
There are several tall African tribes
Click Here
Also, the average african-american is 1/2 an inch shorter than the average Caucasian American, so we're not "so tall".
MD
said on 30/Jun/11
Leo, can you give that racialist bullsh%t a rest? People spout that all of the time, and it's been proven it has now basis in scientific fact.
Dural
said on 31/May/11
@TruebloodFan
Mamun looks slightly taller than Pelé (hair doesn't count) who has the footwear advantage.
Pelé was never taller than 172cm.
TruebloodFan
said on 22/May/11
Pele peaked 174cm, not 172cm. Mamun has funny posture in this photo. if Pele is really as listed, than Mamun is 5ft7.
KING10
said on 16/May/11
Pele is short, but still one of the greatest of all time
nothing wrong with being short
and average height for striker is 180cm
the are a lot 166cm strikers and there a lot are over 190cm
Kapelu
said on 7/Apr/11
In South America the average for football players is between 173 and 175 cm, so Pele isn't a short player his sucessfull playing career, he scored a lot of goals with the head, he has a excellent goalscoring hability and a very powerful shot.
186.5cm Guy
said on 23/Jan/11
Looks at least 5'7.5"
dk
said on 16/Jan/11
@Heitor
No, Pele is clearly not below 5'8".
@guyfrommars
Define your so-called "footwear advantage". I think this great footballer is easily the same height as the great Johnny Carson.
guyfrommars
said on 26/Dec/10
He looked nearly as tall as 5ft10 Johnny Carson when he appeared in his show, but he had footwear advantage. Carson was wearing tennis shoes, while Pele had dress shoes with ca. 1.5" heels. I guess he was close to 5ft8 in his prime.
leonari
said on 24/Jun/09
No these days he is 5'6.5. He was 171-172 in his prime for sure.
Munhoz
said on 19/Jun/09
Hi, I am from Brazil. His height is 5 ft 7.75 in [172 cm]. He said that on an interview to a local magazine recently.
His weight 72kg. Both the same as in the playing times.
King of Football!
Anonymous
said on 16/Sep/08
I feel the same.
King
said on 29/Aug/08
Pele has the same height as Mamun. 5'6 1/2" is underestimated.
Marcel
said on 22/Jul/08
From the position of your front feet I conclude that there is a lift insole under your feet at the end, but I might be wrong, because it's really difficult to see. Next time pull the end of your pants a bit higher, so we can be sure that there is nothing under it.
Thanks for your work though.
Greetings,
Marcel.
Mamun
said on 21/Jul/08
My friends you have to remember one important thing.The Doctor in my medical
exam gave me a max weight of 165 pounds as per my height . But I weighed in
at 226 pounds in those pictures . The reason I do not give the impression of
some one who is 5' 8" is because I am more than 60 pounds heavier than I
should be . And no I am not standing on something or niether the floor is
slanted . And the ruler itself is firmly attached to the steel door pannel .
You can enlarge these pictures as much as you want and you won't find any
wrong doings . The shoes are closer to the camera . That's why they look
bigger than my feet .They only give me a .75 inches of heels . I am sorry
I couldn't get better pictures but it's the best I can do for now . I would
suggest requesting an expert like the gentleman RED in Andre the Giant's page
for an expert insight into these pictures .
Regards
Mamun
Marcel
said on 20/Jul/08
I checked the photo again and I saw it was barefeet. at least it's possible that he has a lift at the end of his feet because we can not see them due his black pant. Mamun doesn't give me the impression of a 5ft8 guy but I could be wrong. Rob looked taller to me in his barefeet photo. Check Mamuns shoes also. They seem too big for his feet. I bet these shoes gives more inches then robs shoes. To me Manum looks more 5ft7 and a bit ( 172cm). Greetings.
Marcel
said on 20/Jul/08
Mamun do you wear shoes on that pic? What do you think rob?
[Editor Rob: there was 2 pics showing barefoot, but if Mamun is measuring himself properly on a stadiometer at 5ft 8 and a fraction, the pic doesn't quite show that.

It's maybe the floor - could be slanted very slightly or even the ruler itself?]
Mamun
said on 9/Jul/08
OK Marcel , what I am going to do is some thing even better and more clear!
But I will need some time .
Kind regards
Mamun
Marcel
said on 7/Jul/08
Rob did it with a picture of him standing against a wall. On the picture you could see he was barefeet. Next to him he had a metre starting from the ground. The picture is here somewhere on the site.
Thanks in advance
Marcel.
Mamun
said on 7/Jul/08
There is no problem at all Marcel , I will do that for you by going to
a place where they have a scale where you could easily see how tall a
person is . But I don't how ROB does it ?
kind Regards
Mamun
Marcel
said on 6/Jul/08
Sorry to ask you but Mamun could you proove that with a picture like Rob does?
It's not that I believe you but that could be a proove. So we can be sure that you are exactly that height for taking conclusions out of pictures.
Kind Regards,
Marcel.
Mamun
said on 6/Jul/08
Out of bed I am 5' 8.5 " ( 174 cm ) . In the evening I am 5' 8.1" ( 173cm)
These measurements I took around last month .
Regards
Mamun
Lynn
said on 5/Jul/08
Mamun,
can you precise your exact height in centimeters (or fraction of inches) before bed?
Thanks.
Mamun
said on 5/Jul/08
My friend Philip , I am not 40 yet , but thanks for the compliment !
Regards
Supermun
Philip
said on 4/Jul/08
Wow that makes you around 40 Manum. :d you look younger then that tho lol
Rob G
said on 4/Jul/08
In this picture Pele looks close to Mamun's height. He looks there tad less than 5'8" However if he had boots on he is around 5'7"
Mamun
said on 4/Jul/08
NO my friend , I do not beleive that he was 5' 6" in that picture !More
like 5' 7.5" based on my encounter .
Regards
Mamun
Mamun
said on 4/Jul/08
Not a tall nephew my friend but a cousin who is 6' 7" barefoot . I appologize
to every one in this for I had given a worng information . Earlier on I had
stated that he was only 6' 6" . That was his height when he was 18 years and
four months . But when I measured him three months ago and he is now in his
forties , I found him to be exactly 6' 7" barefeet and this was at 6.30pm.
He must have grown another inch or more well into his twenties .
I sincerely apologize for any confussion I had caused in this site .
Regards
Mamun
Lmeister
said on 4/Jul/08
It seems like Pele was closer to the camera than Mamun. He never looked tall in football field, but we gotta remember that back in the day he played 5ft8 corresponded the height of 5ft9-5ft10 nowadays. Maybe it was his built that made him look taller.
Philip
said on 3/Jul/08
Mamun I read somewhere on the site you have a tall nephew. How tall is he?
Mamun
said on 3/Jul/08
THank you Bankman !
Regards
Mamun
Clay
said on 2/Jul/08
I didn't know that Mamun thanks for clearing it up you're eyeline is definitely higher as well.
Mamun
said on 2/Jul/08
Simply Magnificent is the word my Friend !!!!!!!!!!!!!!!!!!!!!!!!!
Regards
Supermun
BankMan
said on 2/Jul/08
Awesome pic Mamun!!!
PKB
said on 2/Jul/08
WOW! Standing next to Pele!!! Mamun, how did it feel standing next to the legend and having photo taken with him?
Mamun
said on 2/Jul/08
My good friends here , I never ever wear boots . I don't find them
comfortable . I was wearing shoes with only 0.50 inches heels in this
picture . Pele on the other hand was the one with boots .
Only one occassion I wore boots and I will soon post that picture . It was
with another 7' 6" giant and even then the boots only had 1 inches of heels.
Regards
Mamun
Charlie23
said on 2/Jul/08
I have the same opinion Clay, i see them both the same height
Phil
said on 1/Jul/08
Problem is that you can't see the shoes of them both. I have seen Manum wearing black boots in one or two pics on this site. On this pic above Manum his eye line are higher then peles eyeline. But strange thing is that Pele his arms, torso, face, legs are longer then Manum. Probably the shoes could tell us some more.
Mamun
said on 1/Jul/08
My friend Clay , when I was living in the United Arab Emirates , I always
had the habit of wearing shoes that had rubber heeels and they were never
more than 0.50 inches . They were very comfortable and I think my friend
Pele here is wearing more than 0.50 inches of soles in his footwear . Plus
he is a little closer to the camera .
regards
Mamun
Clay
said on 1/Jul/08
I could be crazy, but I see Pele and Mun' the exact same height here.
[Editor Rob: Pele's head could be slightly closer there.]
Mamun
said on 30/Jun/08
March31st of 1993 , Dubai Hotel Marriote .
Regards
Supermun
Joe
said on 30/Jun/08
he looks almost as tall as mamun. i reckon pele is dead on 170cm. 5'7. when was the photo taken mamun?
Shaun
said on 24/Jun/08
Pele (1958) (1962) (1970) 1.71m
2008 1.69m
leonari
said on 27/Apr/08
maradonas fan: if you believe Pele was 176 there is nothing that can help you. You are lost. Whatever he was listed at (beside that: show me where he was listed 176 cm.please) he was a genius but he never was above 173 cm. NEVER.
glenn
said on 18/Oct/07
rob-get rid of the matt and stanley guy that posted those.please.unless one and the same.
glenn
said on 16/Sep/07
i think he was taller.for sure.by how much,im not clear.i still think he was as tall as 5-8.
leonari
said on 16/Sep/07
He is 5'6" nowadays.Glenn saw him at that height. He was on german TV lst year looked 5'6".
ROB and GLENN: What do you say? Any chance that he was never taller than that?
Personally I don't think so...mostly because I am part of the " Stallone is 5'10" fraction"...
leonari
said on 12/Jul/07
MAtt: go to another site...before your ass will be excluded by the editor.
glenn
said on 11/Jul/07
**** you matt.
Matt
said on 10/Jul/07
Here we see "The Legend" with "5'8'' Glenn" in a completely erect stance, chin up, no doubt wearing his lifts.
starky
said on 4/Mar/07
he had an amazing leap, even from standing start and could outjump players 5 inches taller than him. Much like 176cm Henrik Larsson can today!
LeoSgf
said on 23/Feb/07
It's pretty easy to find a person taller than 1.75m in Brazil. If you guys don't know we have the greatest male volleyball squad in the world.
But we are in fact (in average) a medium people country . I'm 6'2 (1,88m). I would say that our average is exactly 1,75 for men and 1,65m for women.
mark001
said on 21/Nov/06
As I said before I know for sure Pelè was 167 cm, so Stallone in their famous movie was about 170 cm.
Glenn
said on 21/Oct/06
For some strange reason,Mick can go by unoticed.maybe cause he doesnt stick around as long and goes to his car quicker.
Chris
said on 20/Oct/06
I was just wondering what you meant Glenn.....Poor Mick!
Glenn
said on 18/Oct/06
I dont know anything about soccer or sports Chris.people here say he wasnt the best.so I have to take their word.I know he attracts the most attention at airports.Ali a close 2nd.Mick Jagger usually,90% of the time goes by unnoticed.go figure.
Matt
said on 17/Oct/06
Well, it does says "arguably" the greatest soccer player of all time in case you didn't notice it,in function of that everlasting Pele vs Maradona argument over the years.Both played in different times and it's not the easiest of the comparissons, although to me Pele will always be superior, not only for his number of goals, but for being a strategist with amazing skills and vision in the game,aside from winning 3 WC's with Brazil.Maradona ruined his career with all the dope.Pele is number 1.
Chris
said on 17/Oct/06
Glenn, what do you mean about Pele not being the best - the best celebrity or the best sportsman? Padraig, maybe it's because his life story is a real epic...coming up from the slums in a country where the only way you can break out is through Soccer otherwise you're screwed...and he conquers the world. Equally with Maradona...I don't know who was better. I personally like George Best.
ForensicNYC - where did yu get that height for Mooro? Bobby Moore was 5'11" according to every single source I've seen including his wife saying so.
Glenn
said on 17/Oct/06
This is strange but true to me Padraig.
Glenn
said on 17/Oct/06
I dont know anything about soccer or sports,but I believe Pele is the most FAMOUS.maybe not the best.I NEVER witnessed people of all walks of life and ages go crazy while reconizing Pele at airports.more than any other celeb.2nd would be Ali.
[Padraig: Some sportsmen have more recognised faces worldwide than top actors.]
Height Detective
said on 15/Oct/06
No idea why he is listed here at "the best soccer player in the world" Maradona is far better player and he made the most beautiful goals in the football history.
And most importantly he still play , and kick ass .
[Padraig: Because Rob writes every single database entry, including those I'm adding whilst he's away, so its his personal opinions. I may also disagree with it :=) ]
Security
said on 11/Sep/06
Pele 1970 = 176cm
Pele 2006 = 171cm
ForensicNYC
said on 14/Jun/06
Pele was about no less than 5'8" during his prime in the 70's...
Shown here with 6'1" English Legend Bobby Moore after exchanging uniforms in MEXICO 1970...
Click Here
He really shrunk a lot when he retired...
With 5'5" Diego Maradona...
Click Here
Glenn
said on 24/May/06
That wouldnt be easy for me and my footwear varies every 4 months.
BOOM
said on 23/May/06
Glen could you post a picture of the shoes you usually wear when in these pics cause then i can compare them to the shoes the celeb is likely to be wearing.
Matt
said on 3/Apr/06
Playing volleyball does not change a person's height, that claim is ridiculous. Last time I checked genetics and nutrition were pretty big factors in the topic at hand.
stAs
said on 13/Feb/06
I also agree that the new brazilian generation are a tall one because their second most popular sport is beach volley and they play all year couse its warm so they jump a lot, swim a lot and that's why the grow taller.
brazilian guy
said on 4/Feb/06
i agree with jiu jitsu
i´m 170 cms, i´m the shortest in my group, my father is 176 and he was considered tall on his youth days, now he´s short
the last generation in brazil is getting really tall, i live in sao paulo, and i´m use to be shorter than the majority
i descend from armenians and portuguese people ( small people), but there´s a lot of italian´s and germany descendents whose are very tall, i think anonimous´ comment was full of prejudice and shows his ignorance about brasil
hey anonimous the capital of brasil is?
heheh
Jiu Jitsu
said on 3/Feb/06
I disagree Anonymous. There are a lot of brazilians taller than 5ft9. I am 5ft11, my best friend is 6ft4. Depends of what region of the country you are talking about and the person wealthy. Rich people and descendents of europeans are usually taller than poor people. Black and indian descendents usually (not always) suffers from bad quality of the food and housing (bad wealty distribution). Here in Rio I see a lot of people taller than 5ft9, specially in the upper class area. Of course that Dutch people average is a lot taller, but I didnt think we are a smaller than some europeans countryes like Spain, Portugal, Italy, France or Grecce.
Glenn
said on 18/Jan/06
jason-I only have macho man,jericho,undertaker/pallbearer,bret hart,and that farley? guy.I think I messed up his name.pele appeared 5-6 to me chris,which would mean age is shrinking or he's lying about height.
Anonymous
said on 18/Jan/06
Most Brazilians are not very tall, it's not very common to find someone who's taller than 1.75 m.
Chris
said on 15/Jan/06
Glenn, I want to know does he appear to be bigger than his height, I mean does his frame distort his actual height giving the impression that he's taller or making it so you don't notice his height at first? I say this because he had a very athletic frame, of course he's older now, but if you're born with it...some people just have that presence.
Jason
said on 15/Jan/06
Damn, you've just about got pics with freaking EVERYONE, Glenn ... lol. Do you have pics with any pro wrestlers?
Glenn
said on 15/Jan/06
5-6,5-7.photo coming.
Zach
said on 13/Jan/06
If elton john is 5 7.75 how is Pele the same height? Thought the heights of celebrities are their CURRENT height?
[Editor Rob: well, sometimes it depends if the person is kind of out of the limelight. Most people will remember Pele from his footballing days, but as long as both heights are mentioned on this page, i.e. Pele shrinking a few cm, then can know both]
stAs
said on 13/Jan/06
acording to that picture he looks 170cm. 178cm for Pele is a joke even in his 20's
Sakanna
said on 10/Jan/06
I am Brazilian and he is in fact 1.72cm... 5'8"
Tristam
said on 10/Jan/06
Hm, I recall e-mailing you Rob, and I thought Pele was around 5'9; he's usually listed at 5'9 or 5'10. Of course, he probably lost a half inch or inch by then, but then again we can't see the footwear on Elton John. Perhaps he is shorter than I thought. Hm...
[Editor Rob: yeah, I think madame tussaud's had Pele this height. the 5ft 9/10 listings would mean Stallone being nearer 6ft and we can't have that ;)]