Prince Andrew's Height
6ft 0 (182.9 cm)
Prince Andrew, The Duke of York, is a member of the British Royal Family. In a 1979 book on the Monarchy, the authors mentioned:
"Prince Andrew is the tallest of the Royal Family...Andrew is 6 feet, Philip 5 feet 11 ½ inches and Charles 5 feet 11 inches. Princess Anne, at 5 feet 6 ½ inches is somewhat taller than her mother, the Queen. The Queen is 5 feet 4 inches, though high heels usually afford her some slight additional height on public occasions"

Photos by PR Photos
You May Be Interested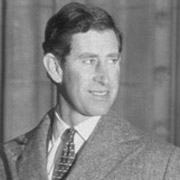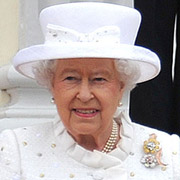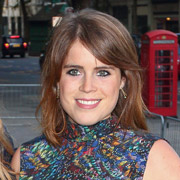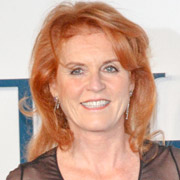 Add a Comment
13 comments
Average Guess (9 Votes)
5ft 11.17in (180.8cm)
pete1966
said on 5/Oct/19
Please could you review Prince philips height using photos from the sixties. There are plenty of full length photos of prince Andrew and prince Philip. Prince Philip looks to be taller by about an inch in some, other they look to be a similar height. I have never found one of Andrew looking taller.
Click Here
The queen typically comes up to his chin or his mouth in old photos, my guess would be she is in heels when the top of her head is level with his mouth.
DarkPower729
said on 4/Oct/19
I'd say a little under 6ft. Maybe 5'11.5".
Gladstone Screwer
said on 2/Oct/19
I can't see Andrew at over 5'10" to be honest. And Charles I think would struggle to claim 5'9".
Yang (5 footer 8, 172-173)
said on 29/Sep/19
@Rampage Clover, Agreed.
Rampage(-_-_-)Clover
said on 26/Sep/19
Peak Travolta would probably edge out this guy
Nik Ashton
said on 26/Sep/19
The average guess is 5'11" (5 votes!)!
Yang (5 footer 8, 172-173)
said on 26/Sep/19
Similar range with American Singer and Actor John Travolta...
5ft 11 range men at least.
Miss Sandy Cowell
said on 25/Sep/19
@ Rampage Clover - That bears out how little I read the papers!
I stick to the puzzles - far more interesting...😄
Nik Ashton
said on 24/Sep/19
@ Rampage(-_-_-)Clover - Good idea!
Rampage(-_-_-)Clover
said on 24/Sep/19
Oddly enough Edward used to get listed 6ft and Andrew 5ft11...really it's the other way around
That 5ft11½ for Philip is probably closest to the truth
Rampage(-_-_-)Clover
said on 24/Sep/19
I don't know about giving him a "big welcome"...hasn't behaved himself in quite a long time.
But with regards to height, it has been a while since a royal was added. I think 6ft peak and possibly a fraction below that now.
Rob, might it be a good time to add Prince Philip and Prince Edward?
Nik Ashton
said on 23/Sep/19
It's very interesting that Prince Charles was said to be 5'11" in a 1979 book on the Monarchy!
Miss Sandy Cowell
said on 23/Sep/19
Oh, what a splendid idea to add to the historical Royal family, Rob! I didn't know Prince Andrew was 6ft tall, I must say! I remember in the early 80's, he even dated beautiful actress Koo Stark (real name Kathleen Stark), and her most famous film, 'Emily', from 1976, was re-released in the West End because of the newly aroused interest in the actress/photographer.
Now, of course, Prince Andrew has two Princess daughters of his own, Beatrice and Eugenie, who at 5ft5, is considerably shorter than her parents! I don't know the height of Beatrice yet. Perhaps one day she could have a page....
HRH Prince Andrew gets 6ft and a big welcome to Celebheights! 🤴

Editor Rob
It is possible Andrew has shrunk a bit, at times I can see him looking under 6ft.