Twiggy's Height
5ft 5 (165.1 cm)
Peak height was 5ft 6 (167.6 cm)
British Model. Said in 2007 Daily Record,
"....Kate Moss, and we are both 5ft 6 1/2 inches"
.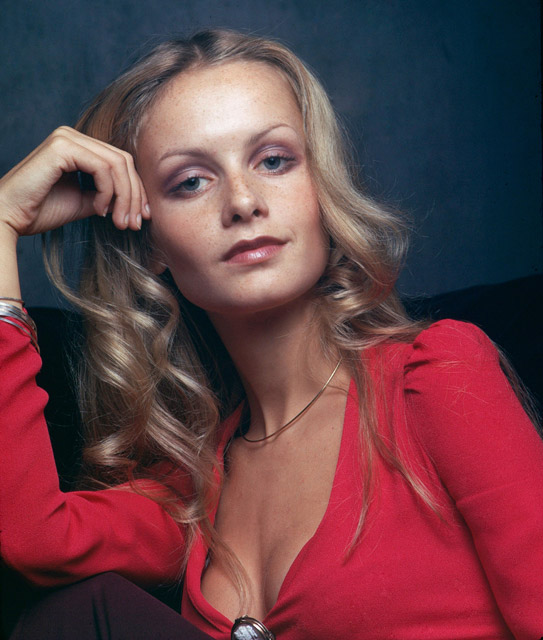 Photos by PR Photos
Add a Comment
21 comments
Average Guess (6 Votes)
Peak: 5ft 5.46in (166.3cm)
Current: 5ft 4.4in (163.6cm)
Louise
said on 24/Dec/17
Always looked taller because of how skinny she was, but definitely 5'6. She was always too small to be a model
anyonmious
said on 15/Jan/17
she was 5'5.5" peak. She is now 5'4"
Sandy Cowell
said on 14/Jan/17
In her autobiography, Twiggy was down as 5ft6 and 6-and-a-half stone for back in the 60's.
I have also read that she was 5ft6.5.
By now, she is bound to have lost a little bit, though she still looks great and stands tall enough to do her commercial modelling, which is wonderful, as women like her and can relate to her. If anyone can inspire other ladies to buy certain clothes and look as smartly dressed as her, she's the one! 👗👚📺 😐
jasperwazup
said on 26/May/16
her model agency used to list her at a petite 5'4'' tall
r
said on 29/Mar/16
With Bryan Adams (who is listed at 171 here), standing in 1-3 inch heels, she looked visibly 2-3 inches shorter. I'm about 5'4 and look the same in 2 inch heels with a friend who's 5'8.
HeightObsession
said on 12/Jan/16
Sounds about right. Could not stand next to her, but saw her wax model on the ride in Madame Tussauds London and she looked to be shorter than me (169 cm). My guess too would be 5'6.
Arch Stanton
said on 7/Jun/13
Doesn't look tall, so 5'6" ish seems about right.
SAK
said on 25/May/11
terri says on 14/Feb/10
i'm only 5'6'' and i really wish to be a model, but i'm too short yes? but i thorght it was about the beauty not how tall you where .... but it makes me feel better that not all models out there are 5'11' to six foot but again that was in the 60's.....
---------------------------------------------------------------------
models are between 5ft8-5ft11, 5ft7 is the lowest an agency would consider. Maybe u can stretch a bit to get that xtra inch.
Melissa
said on 11/Mar/09
If you are 5'6 and 90 lbs and you don't think you are that thin you need some serious help because that is about 25lbs under what you should be at the lowest. I used to be that thin and at the time did not think that I looked it but I look at pics of when I was that thin I cant believe I didn't see it.
A person
said on 14/Feb/09
5'6 and 90 pounds is not that thin. I am those exact measurements and I think am definetly NOT emaciated looking. And looking at her old photos her body is quite close to mine.
Naynay
said on 10/Feb/09
Shes 5'4.5" at best. She used to look about 5'8 because she was a stick. Maybe she was 5'6 in her day but shes defo shorter or appears shorter because shes gained a bit of weight
lourdes
said on 10/Dec/08
Twiggy ain't taller than 5'5" she probably is now 5'4".. reason why i say this cos of this picture of Kate Moss.. check her out.. she ain't 5'6" she is LESS!! yeah high heels kinda platform do help eh??
Click Here
MIA
said on 19/Sep/08
I think she might actually be between 5'4" and 5'5. She compares herself to Kate Moss, who is certainly NOT taller than 5'5" without heels. You'd think that at her age she'd be more self confident. Lying about her height when she is all wrinkled is totally pointless.
Anonymous fan
said on 23/Aug/08
because she was so skinny she appears taller but 5'5 is more realistic
Vampiric
said on 25/Apr/08
I'd say 5'5 or 5'6. Definitely not more (: Makes me feel good cause I want to be a model, I'm 5'4 and still growing.
andrea
said on 6/Apr/08
especially since she was 90 lbs back then. if she was 5'6 she'd be near-dead. she doesn't look that skinny in her old pictures.
andrea
said on 3/Apr/08
she mightve been 5'4 in the 60s and grown since? idk, because most sites say she's 5'4
Anonymous
said on 20/Mar/08
she is listed as 5 ft 4 on many sites
Mr. T
said on 22/Apr/07
Didn't she weigh like 90 pounds back then? Even if she was rake-thin she didn't look quite THAT thin (that's getting quite into emaciated territory).
Samantha
said on 28/Mar/07
I think she's 5'6" I saw her once, I'm 5'7" so I believe that she is 5'6" she was wearing flatter shoes and I was too so this sounds good.
me
said on 26/Jul/06
that's weird....on the show he looks much taller than monk (1.78)..