Adrianne Curry's Height
5ft 10 ½ (179.1 cm)
American Model, and Actress (Fallen Angels). She said in a fox news clip in 2006
"I am 5'10 1/2"
and also on twitter mentioned
"I am a hair under 5'11, so I normally just say 5'10 1/2"
. She mentioned her weight aswell, saying:
" I am 5'10 1/2 and weigh in between 137 and 142"
and
"I have a 26 inch waist"
.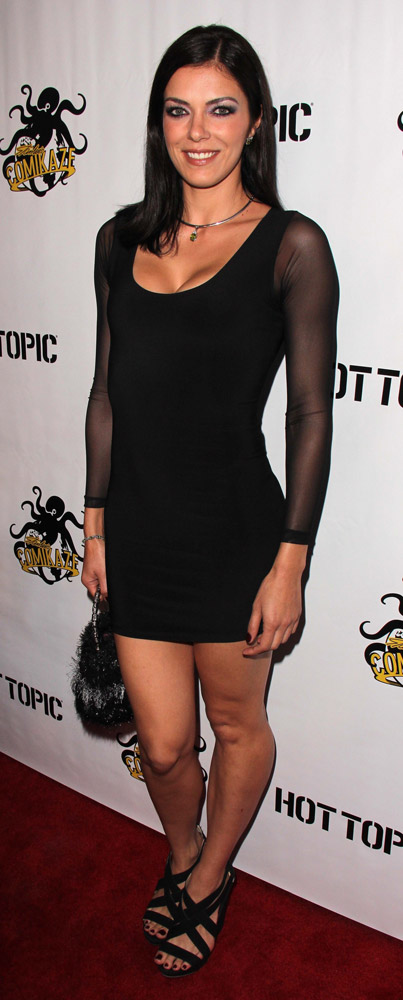 Photo by s_bukley/BigStock.com
I'm a giant of a woman, I'm 5'11' and take after my 6'6' father!
You May Be Interested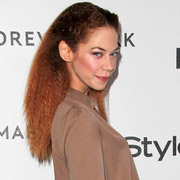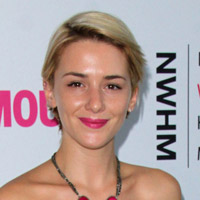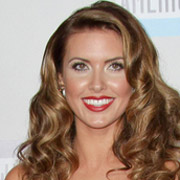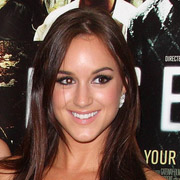 Add a Comment
24 comments
Average Guess (9 Votes)
5ft 10.42in (178.9cm)
Nik
said on 12/Nov/18
It's interesting to find out that her Dad is 6'6"!
even
said on 7/Jul/17
70.5 inches
Rich
said on 29/May/17
She was measured at 5'10 on the first episode of the Top Model show, while another girl was 5'10.5, so they were taking the halves in consideration. Makes me think she's closer to 5'10.25, despite her official 5'10.5. She keeps rounding it up mostly claiming 5'11, sometimes 6 feet.
weqrtyui
said on 17/Mar/17
she said "i am 5'9 and a half" on adam carollas show
S.J.H
said on 31/Jan/16
She claim 5'11 on her facebook page. I seriously doubt she was not even her 5'10.5 claim. More i see her in a up and down of 5'10 range. Sometime look 177ish and other time solid 178cm
Editor Rob
said on 9/May/15
She put a photo on twitter recently showing her on scales at 150 pounds:
Click Here
Alex 6ft 0
said on 27/Feb/14
She was officially measured at 5'10.5 I think and she def looks that and can come across 5'11 plus too. Around 140 I can see her now but she looked leaner back then when she was on Americas next top model
tiny
said on 11/Jul/13
Adrienne is 5'11" & weighs in at 136 lbs but looks closer to 150 lbs cos of the tomed body
linke
said on 17/Nov/10
rob her official resume gives 5'10 as her height.Her husband must be 5'7.5-8 then.
Click Here
Brad
said on 25/May/09
I owned her by "only" 4" and she was in 3" heels. Legit 5' 11". The Brady kid is 5' 8". I guess it pays to be a Brady.
Anonymous
said on 27/Mar/09
Sam, those were probably wedge flip flops she had on, she wears those a lot on her show anyway.
yoyo
said on 18/Dec/08
Sam, what crappy is 6ft ive?.. you saying she makes you a shrimp? impossible that makes her 6ft7 or what? if so then 6ft tall Elle Macpherson has to be 6ft8.5..
Sam
said on 3/Sep/08
Im 6ft ive stood next to her, we both had flip flops on and i was just about up to her nose. Yeah i felt short, how do you explain that?
Frankie
said on 5/Aug/08
If Knight is only 5'8", I wonder how tall Johnny Fratto is?
Alex
said on 18/Jun/07
Adrianne is 2.5 inches taller than Chris as I've seen them in barefeet and same shoes but in heels she's around 5 inches taller.
shoraver
said on 8/Jun/07
weird thing, a lot of taller girls i met date shorter guys. i'm 68.5" and my girlfriend is about 69". not too much of a difference but she wears heels a lot. people ask me if i care when she wears heels and i'm like "are you kidding me, look at her, she's tall and beautiful." i found out a few months into our relationship that she's never dated anyone over 5'10" she said she likes shorter muscular guys. long story short, i know a quite a few tall girls with that taste...maybe they feel marginalized like shorter guys. good for adrianne and chris...although he's kind of a dork.
Alex
said on 28/May/07
Adrianne is at least 6'0-6'0.5 in small heels and in bigger ones can be as tall as 6'2.
Anonymous
said on 16/May/07
today was the first time i've ever seen or heard of her. she is stunning, one of the best looking girls in showbiz, period. re her height, she looks tall and apparently filled out quite well.
Alex
said on 8/May/07
Actually Knight does look 5'8 if they're both wearing normal shoes.
sf
said on 19/Apr/07
I gotta agree - Knight doesn't even look 5'8" most times, and is always listed at 5'9". Oh wait - we're talking about Curry...
Alex
said on 18/Apr/07
MD, I can buy Chris at 5'8, not 5'9 though. Andrianne had him by over 2 inches when they were barefoot or had the same type of shoes on. In heels she was even more talle than him then.
MD
said on 14/Apr/07
I saw that show, too. Chris Knight tried to get away with saying he was 5'9", but he doesn't even look 5'8".
Alex
said on 28/Feb/07
Rob, finally she is on this site. I was asking to have her on here for over a year, haha. I do agree with the 5'10.5 though on her myspace but if you look furter down it says 5'11 but thats probably because you have to put a whole height in, no fractions. She was a few inches taller than Chris Knight who is only 5'8.
[Editor Rob: what's a year eh ;)]
sf
said on 27/Feb/07
Damn...how the hell did Christopher Knight get her? How can I get a young, tall, gorgeous woman like her? Heck, I'll take old and somewhat attractive at this point...