Aleister Black's Height
5ft 11 ½ (181.6 cm)
Dutch professional wrestler. In an interview by Iain Chambers he said "I am by no way, shape or size, a giant. I'm 6 feet, 250 pounds. Now back in the day when I started I was barely 140 pounds"


You May Be Interested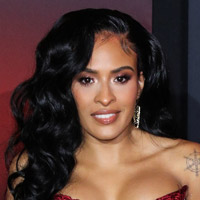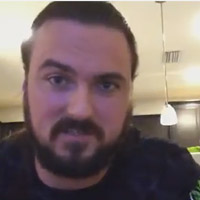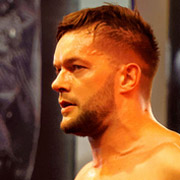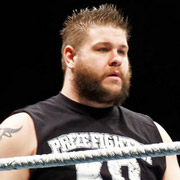 Add a Comment
32 comments
Average Guess (32 Votes)
5ft 11.46in (181.5cm)
Slim 6'1"
said on 7/Aug/20
ethan99, the dutch and danish are 6' on average so not so much short but below average for sure
Ethan99
said on 6/Aug/20
If he returns to his home country, he'll be considered short there since the dutch males there can be mostly 6'5+
Linke
said on 18/May/20
How tall is Otis? 5'9"?
Ali
said on 13/May/20
I was surprised he got billed 6'3 at Money in the Bank on Sunday especially when prior to that they'd always listed and mentioned him as 6'1 max; he himself has claimed in interviews to be 6'0.
I guess they'll try adding a few inches for him now and then decrease it from time to time.
But most definitely, he is a weak 6'0 as Rob has him listed. He can look taller because of his lean build and his broad shoulders.
Vexacus
said on 10/May/20
He was billed as 6'3 in Money in the Bank tonight. WWE just list the guys according to his characters . In this case , an evil being from the darkness like the Undertaker. 1 inch more is a good billing , 2 inch more is max for most guys .
Christian 6'5 3/8"
said on 24/Apr/20
@Vexacus
The only other cases I can think of, are Billy Gunn (billed 6'3" at one point) and (possibly) Andrade, as he can look over 5'9" at times. There's also a wrestler on AEW named Wardlow, who's billed 6'2", but I think he's more 6'3" in reality.
Linke
said on 21/Apr/20
Buddy Murphy: 178 cms
Aleister Black / Tommy End is 180 cms tops
Vexacus
said on 24/Mar/20
Weak 6ft, tough guy and great wrestler , he's gonna be a world Champion soon .
Extreme case of being billed lower than his real height. The only case I know in WWE.
Dylan Harris
said on 10/Mar/20
Rob : how much of a height difference would you say there is between him and seth Rollins
Click Here
at 1:46

Editor Rob
I think his listing seems ok there.
Ali
said on 5/Mar/20
Click Here
How tall would you estimate Buddy Murphy based on this video at 01:56?
They both look pretty close in height at least, though I'd say Murphy can look at 5'10.5 to 5'10.75max at times.

Editor Rob
Yeah 180cm maybe possible
Glenn forshey
said on 21/Feb/20
They say aleister black weighs 215lbs.he only looks like 180 to 195lbs.he has no bulk on him. I weigh 180 at 5'11 and if i gained 30 lbs. To add up to his weight of 215,i be alot bulkier than him. I wish they give real weights.not scripted weights.
Ali
said on 8/Feb/20
He has got shredded compared to his early NXT and Independent wrestling days; his shoulders and traps are broad af and gives him a taller impression. I'd say 5'11.5 max for now, we need to see him stood in front of the big guys to know for sure now.
TheBat
said on 23/Nov/19
@Christian
It's definitely surprising. Wrestlers in the 5'11"-5'11.75" range like him often get listed at 6'1" or 6'2".
Colberto
said on 4/Sep/19
Hey Rob is this listing an afternoon range, does it mean the 2 best figure for him are 5'11 ¼" to ½" or no
A 182.5
B 182
C 181.5
D 181
E 180.5
I thought he's just a solid 5'11"

Editor Rob
I can see how some would give him 5ft 11-11.25...I feel I've not seen enough to go with that.
Christian 6'5 3/8"
said on 4/May/19
I'm surprised that WWE would list him at only 5'11". One of the very few wrestlers who has a pretty accurate listing.
Pavel
said on 8/Apr/19
Looks 5'10-5'11 to me.
hridoy
said on 6/Mar/19
original 5'10"
rikashiku
said on 20/Feb/19
Can buy weak 6'0", but his weight can't be more than 220lbs.
Sakz
said on 8/Jan/19
@Sandy The UK. I'm not far from you in London (which is where you are if I'm not mistaken).
Sandy Cowell
said on 7/Jan/19
@ Christian - I can SO believe it. 25-30lbs is an awful lot of extra baggage to carry, even for someone of your height. You have obviously found your ideal weight, which, as I know from experience, makes you full of energy. Too much or too little is always very draining.
5ft11.5 for Aleister.
@ Sakz - Thanks for the New Year wishes! By the way, where are you from?
Canson
said on 6/Jan/19
@Christian: I feel the same today at 220ish 215-222 than I did at 240-244 that I was many years back. I work out 4 or 5 days a week as well
Iril
said on 6/Jan/19
Rob.. I think what he meant was 215lbs.. cause there is no way he is 250lbs.. not even close.
5'11.75 in my opinion by the way
Sakz
said on 6/Jan/19
@Sandy You're absolutely right and you have a great year aswell!
Christian 6'5 3/8"
said on 5/Jan/19
@Sandy
I can't speak for everyone else, but I feel more alive and energized at 220-225lbs than I did back when I was nearly 250 a few years ago.
Sandy Cowell
said on 3/Jan/19
@ Sakz - Ah, thanks for that! Yes, I always love Christmas, and I am still enjoying it because the Christmas tree is legitimately up! When it comes down, that's when I start feeling a bit blue!
A whole stone can make a huge difference to how someone looks and feels, not to mention one-and-a-half stone. Every individual has his or her own ideal weight, and the charts are there as guides. If you feel good at 10 and-a-half stone, and have plenty of energy, then that's what's best for you honey!
Now, Sakz, I'd like to wish you a great New Year. 😉👍
Ali
said on 26/Dec/18
Nice add Rob :)
Not sure where he got 250lbs from lol I'm sure I heard him do a similar interview wmie he stated 6'0 and 215lb. Possibly a quote error? But anyway yeah I'd say a weak 6'0 too, very slim frame and maintains impressive posture when standing straight. Easily looks a giant in front of his wife Zelina Vega.
5'11.5 to 5'11.75 max
Linke
said on 25/Dec/18
Looks shorter. Would have guessed 5'10-11 range to be honest.
Sakz
said on 25/Dec/18
@Sandy It depends on the type of body you have. I'm 10.5 stones and while I'm quite thin I wouldn't say I'm extremely skinny. However, when I was 9 stones at one point I used to look quite skinny so a stone can make quite a difference. Hope you're having a great Christmas!
@berta Definitely no 250 pounder. Around 225 lbs would be more accurate.
Michael Allen
said on 25/Dec/18
I can buy the 6 foot….but no nay this guy is 250.
I know he's got a slight Dutch accent which could throw some people off. Could he have been saying 215…and it was just a typo on the author's part?
berta
said on 25/Dec/18
He doesnt really look 250 pounds. I would have thought mutch less but at the same time photos can lie
Christian 6'5 3/8"
said on 24/Dec/18
He's obviously not 250 lbs, at least not currently.
Sandy Cowell
said on 24/Dec/18
At just 10 stone, Aleister must have looked extremely skinny. Well, he's gained nearly 8 stone now, so that hardly applies any more!
Al can have 5ft11.75.