Alex Essoe's Height
5ft 9 (175.3 cm)
Canadian actress, known for films like Starry Eyes, The Neighbor, Doctor Sleep and Midnighters. In an audition video she described herself as "5 foot 9" and on her online resume listed her weight as "125 lbs".
You May Be Interested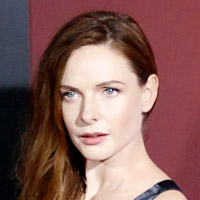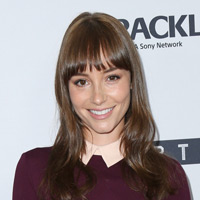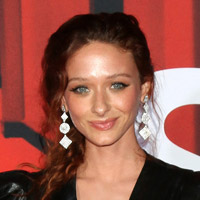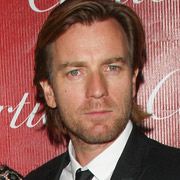 Add a Comment
10 comments
Average Guess (12 Votes)
5ft 9.02in (175.3cm)
Ian Staples
said on 21/Dec/19
She looks a lot skinnier in the film Starry Eyes 115 to 12p pounds at most.
Agree she is probably 5 ft 9 or 5 ft 10 but really skinny and so white.
Nik Ashton
said on 28/Nov/19
She is taller than about 51-55% of Canadian men!
Miss Sandy Cowell
said on 21/Nov/19
I have just read a random public review of 'Doctor Sleep', and the critic says he enjoyed it more than 'The Shining'. I often find these reviews to be well worth a read. I might reply to suggest that he sees Stephen King's own long version, in which he makes a cameo appearance as a ghostly conductor of a jazz orchestra. It's far more thorough and true to the (very long) book.
I can't see less than 5ft9 for Alex Essoe.
Nik Ashton
said on 20/Nov/19
@ mark thompson - The average Canadian man is about 5'8.75", Alex IS taller than the majority of Canadian men!
Christian 6'5 3/8"
said on 18/Nov/19
@Nik
The term "most" is very loose here though, as the average Canadian man isn't much under 5'9" (like 5'8.75" or 5'8.5") I don't wanna get into semantics, so technically you're right, as anything over the 50th percentile is "most".
Miss Sandy Cowell
said on 18/Nov/19
It's just occurred to me, 'Doctor Sleep' is the Stephen King penned follow-on to 'The Shining'! I think it's going round our cinemas now.
With this having entered my head, I had to do some checkings-out! Alex is playing Wendy Torrence, so that means she's an inch or so taller than Shelley Duvall, who played Wendy in 'The Shining', but Shelley always looked taller because of her extremely slim figure.
I have to check out Alex's films 'The Neighbor' and 'Midnighters', but they sound ominously like horrors to my ears! Perhaps, given time, Alex will be escorted over to the Horror section of Celebheights, where she will overtake Bonnie Aarons to become the tallest actress of the genre....
One last thing: when I saw 'Starry Eyes', I did think "Why don't you give up on these rude people and sign up to a reputable model agency instead?"
Yes, Alex is indeed very tall and lean!
Five foot nine. 😁💐🌹
Chris Junior Hernandez 1990
said on 18/Nov/19
Strong 5'9. I remember she use to be listed 5'10 at many place also once saw a 5'11 listing. To me i don't 5'10 maybe 5'9 1/2 but more on a solid 5'9 1/4 downplay 5'9.
mark thompson
said on 18/Nov/19
@ Nik Ashton the average height for a Canadian man is 5'9-5'10 so statistically she's not taller than most Canadian men, she's same height/shorter.
Miss Sandy Cowell
said on 17/Nov/19
Oh, I know the film 'Starry Eyes' and have a copy next door. It's shown from time to time on the Horror Channel. I didn't realize just how deeply disturbing the film is until I had my copy and could watch it in my own time, turning back to scenes as and when I felt like it.
There's a great deal going on in the film as well, and I remember trying to track down Alex's height last time I watched it, but she didn't have a page yet. She has now though, and a model-girl 5ft9 does seem befitting for her.
Well and truly excellent to see Alex with a page.... 😁👍💐
Five Nine!
Nik Ashton
said on 16/Nov/19
She's Es-so-e honest! 🇨🇦⛽️!