Rebecca Ferguson's Height
5ft 5 ¼ (165.7 cm)
Swedish actress best known for roles in TV series The White Queen and The Red Tent. In film she has appeared in Hercules, A One-Way Trip to Antibes and Mission Impossible 5 (2015).

Photo by Starfrenzy/BigStock.com
You May Be Interested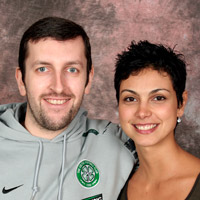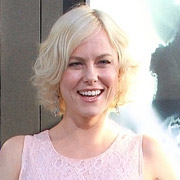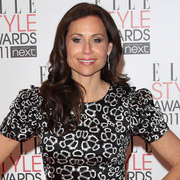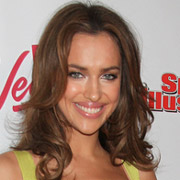 Add a Comment
21 comments
Average Guess (35 Votes)
5ft 5.12in (165.4cm)
tony t.
said on 18/Dec/20
@Blaine lay off the hard stuff man. 🤣
Miss Sandy Cowell
said on 19/Oct/20
💐🎂🎁 Happy Birthday Rebecca! 🎁🎂💐
Many Happy Returns to the Swedish Actress from Stockholm, brunette Rebecca Ferguson, who celebrates her 37th Birthday on this joyful day.
🌤️🌇☀️🌄
Have a lovely time, Rebecca!
5ft5.25 🥀👩🌹
💐🎈🎂🎁💐🎈🎂🎁💐🎈🎂🎁💐🎈🎂🎁
Babara
said on 10/Aug/20
Hard to say but i'd plce her over Alicia Vikander.
6footTom
said on 21/Jul/20
@Littlelee168cm
Doubt it, because otherwise he'd easily edge out 5'8"ish Jeremy Renner in their scenes together, yet they look identical in height. Likely because Cruise has to do a lot of fighting and running, so wearing 3 inch lifts simply isn't practical for those purposes.
Miss Sandy Cowell
said on 15/Mar/20
The opening scene of 'Doctor Sleep' is a little unnerving! In that eerie black hat and with the weird facial mannerisms, I thought I was looking at a younger, shorter, long-haired version of Jessica Walter, the unhinged woman from 'Play Misty For Me'!
Rebecca proceeds to perform magic tricks in order to impress, and abduct, a little girl. How creepy! 🧙‍♀️
So it's back to the film now....
5ft5.25.
Littlelee168cm
said on 4/Nov/18
Tc wears lifts at least 3 inch ones she'd be 5ft 8 in heels him 5ft 10 in lifts this listing is pretty accurate
Patrick Haskell
said on 3/Nov/18
I say 5'4". She looks tiny standing next to TC, 2 inches shorter and wearing 3-4 inch heels.
Saraaah
said on 4/Aug/18
If you see a pic of Rebecca Ferguson and Tom Cruise at a premiere, you could see Tom Cruise wearing about 3 inch lifts, which makes him about 5'10 tall. But since Rebecca and Tom are about an inch apart, it makes Rebecca Ferguson 5'9 tall. But then she's wearing heels that seem about 4 inches tall, which makes her height without heels about.. 5'5 tall. So I'm guessing she's about 5'5 or 165 cm!
Saurabh
said on 11/Jul/18
I am guessing 5'6.5'' to 5'7'' and to those saying that she is 5'5'' because Tom Cruise looks taller than her, you should know that Tom Cruise wears 3 inch lifts while filming and during public appearances (which makes him 5'10'') and plus works with the cinematographer to make sure he does not look short on camera. That's why even in Knight and Day you will never notice the height difference between Cameron Diaz (5'9'') and Tom Cruise (5'7'')
Joshua
said on 28/Aug/17
She is 5'7
Matt
said on 23/Aug/17
at least 166
Tom
said on 7/Aug/17
around 5'6"
Mark87
said on 21/Jul/17
She's listed as 5ft7.. LOL
Darius(19)-5'7"
said on 19/Jul/17
I would say Rebecca Ferguson's height is around 5'5"/5'2.25" (165-166cm) seeing her with Tom Cruise whom I assume is 5'7.25/5'7.5"(170.5-171.5cm).
I just don't understand some people saying she is 5'6" up to 5'7.5". They must think Tom Cruise is 5'9" or 5'10" . Lol. The max. height I would say Rebecca is the 5'5.5" (166.5 cm) as listed on this site.
Woodel
said on 11/Jul/17
5'7" spot on
Washee Washee
said on 9/Jul/17
She looks super tall in real life not just in movies.
Blaine
said on 5/Jul/17
5'7" AT LEAST. i met her both at the LIFE and Mission Impossible Premieres respectively and I am 5'11 1/2" and she was 2 1/2" shorter than me. So I would say 5'7 1/2" and that's final.
Editor Rob:
if she's 5ft 7.5, this gives
Tom Cruise
a chance of 5ft 10 👍👍
Louis
said on 19/Jun/17
Taller than 5'7", by the tiniest 1/4 inch. I don't blame people or the google listing for saying a solid 5'7".
Editor Rob:
With Tom Cruise
, who has less footwear, he surely is still taller?
I think listing both Rebecca and Tom at 5ft 7 is doing a massive disservice to Tom's height. And if Tom is only 5ft 7 flat, then Rebecca surely is under 5ft 5 a bit.
Elieze
said on 27/Sep/15
I love the red tent that she did play Dinah
mr.rashid
said on 31/Aug/15
@Editor Rob, are you sure she is 5'7"? I just watched Rogue Nation and Cruise clearly edged her out (unless he was wearing lift), I'd say she's 5'6" Max, what do you say Rob?
[Editor Rob: 5ft 5.5 is probably the most she could look given footwear.]
hak
said on 26/Aug/15
body shape says more of a 5'5 or 5'6