Alfred Enoch's Height
6ft 3 (190.5 cm)
English actor best known for his role as Dean Thomas in The Harry Potter series of films. On TV he can be seen playing Wes Gibbins in How to Get Away with Murder. This photo was taken by Collectormania.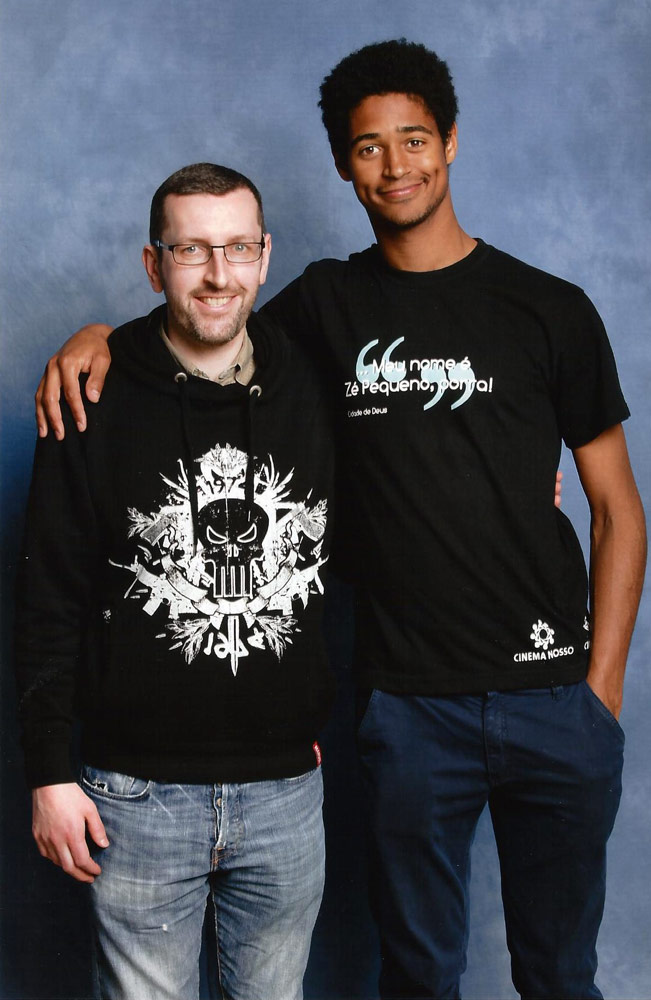 5ft 8 Rob and Alfie
You May Be Interested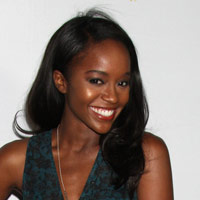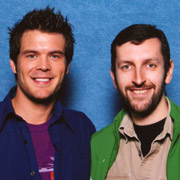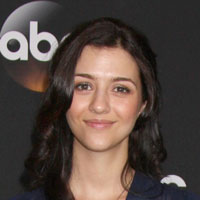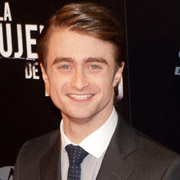 Add a Comment
51 comments
Average Guess (35 Votes)
6ft 2.75in (189.9cm)
Yang (5 footer 8, 172-173)
said on 26/Sep/19
He is 6footer 2!!!!
Mimi
said on 17/Aug/19
I would give 189cm tops. Doesn't look he's really close to 6ft3.
Junior Hernandez 1990
said on 18/Nov/18
Dave Legeno look more 6'3ish than Alfred.
saredodevil
said on 6/Aug/18
i cant believe how much he grown, in the first movies everyone was the same height lol
Junior Hernandez 1990
said on 21/May/18
Look fraction taller than the Phelps twins.
Rampage(-_-_-)Clover
said on 4/Mar/18
Could be 190cm
Dude 173 cm
said on 3/Dec/17
Looks 16.5 cm taller than Rob
VicLions
said on 22/Nov/17
I would say 6ft2 3/4 at the most
Mark(5'9.25")
said on 1/May/17
Rob, I would keep the listing. In the picture, he's not standing that well. I trust you judgement Rob. I'm sure he's easily taller than what he looks here!
Christian-196.5cm (6ft5 3/8)
said on 29/Apr/17
His small head and long neck gives him a taller impression, even though he's about 6ft2.5-6ft3
S.J.H
said on 16/Feb/17
6'2 overall, doesn't fit over 6" taller than rob
Balrog
said on 1/Feb/17
Looks 6'2.5''
JEREMY
said on 1/Jan/17
Rob 6'3.25 is possible for him
Editor Rob: Jeremy, I think he is roughly 6ft 3, I am not sure much below/above it, he is quite slim in person.
Leonardo 1.73m
said on 23/Nov/16
Shorter twin: 6'2.25
Taller twin: 6'2.75
Alfred Enoch: 6'2.75
Leonardo 1.73m
said on 22/Nov/16
So. Is Alfred Enoch taller than the twins Phelps?
Editor Rob: they are all within 6ft 2.5-3 zone.
seb1,91
said on 21/Nov/16
Rob his eyeline is about 1 inch above the top of your head so i think he is no over 6'2, IMO he is more in the 6'1-6'2 range
Editor Rob: Seb, the lowest I'd guess big Alfred at, would be 6ft 2.5-2.75. He seemed well over 6ft 2 up close.
Flyingcat007
said on 11/Oct/16
He is 6'4
jajamen
said on 1/Jun/16
Rob, did he ever claim to be 6'3 or 6'3.5 or lower?
Editor Rob: not sure exactly what he has said yet!
jajamen
said on 31/May/16
Rob, what would his head length be from top to chin 9.35? near 9.5?
Editor Rob: I wouldn't have thought much more than a 1/4 inch more than 9 inches at most. He doesn't have a long head in person for sure, a fair whack of hair sticking up I think.
Leo
said on 17/May/16
His neck is 10 inches or more
pablo77bar(184cm)
said on 20/Nov/15
Rob,who gave you the taller impression :
This guy or the twins from Harry Potter ? In all photos that i could find he was shorter.Only in one he was about 1-2 inches smaller but they look like quite old.Like 8 years ago
Editor Rob: the twins and alfie aren't too much different in person. I think he still had some growth at 18-20 range.
carlo
said on 27/Sep/15
Alfred Enoch shot up on height in the harry potter movies. He had a very late puperty. His voice was still high ( like that of a girl) at the age of 15. But between the ages of 15 and 18, he grew a lot ( he grew by at most 8 inches). At the age of 15, he was very similar Daniel Radcliffe in height. I think he was around 5,6 at 15 with a high voice, like a girl,s voice.
Matthew lewis also grew in height but not as much as alfred enoch. Daniel Radcliffe stayed short.
Armandy
said on 16/Jul/15
6'2.75 or 190cm
184.9 on a bad day
said on 3/Apr/15
@bella
now i see hahahaha
James Edward Crowley
said on 19/Feb/15
@Amaze he is defiantly a late bloomer he didn't hit puberty until he was 16
harry potter and the goblet of fire was filmed in 2004 and released in 2005 he was still 16 didn't turn 17 yet he must have started puberty around summer 2005 he was not far from his final height at 20 21 at 22 23 he must have grew too his final height.
Paul S.
said on 17/Feb/15
Rob ,How big is his neck?
[Editor Rob: on the long side, but how do you measure necks, half the time clothes cover them up.]
Tiggy
said on 19/Jan/15
Think he lost half an inch in posture
bella
said on 9/Oct/14
OMG his t-shirt is the best hahahaha
rawr
said on 8/Oct/14
I did actually notice in the movies that he suddenly shot up while the rest stayed short xD
MrTBlack
said on 3/Oct/14
I agree with 6'3" and looks like a t-Rex!!
Fred
said on 2/Oct/14
Alfie is 6'3 (191cm)
But in the photo looks 6'2 for the position
Emil 183 cm
said on 2/Oct/14
6'2.5 is more likely
Andrea
said on 1/Oct/14
I compared him with the plumber and they actually look near in height, Rob. Add a cm for the posture and maybe he's near 6'2... 6'3 is quite optimistic! But i guess we'll have to wait just a few years for 6'2, like what happened with Jamie Waylett :)
I don't know how people can say he looks 6'3 in this picture, they're probably used to non-true 6'3 guys...
Andrea
said on 1/Oct/14
Even if he has at least 1.5 inch hair more than the 191.5 challenger guy, he still looks shorter!
Click Here
Rob, is he losing height in posture? He looks more about 6'2 with you!
[Editor Rob: I think up to a cm loss posture, not much anyway. But he was 2 inches taller (with half inch less footwear) than my 6ft friend who got a photo beside him. 6ft 2.5-3 range is likely.]
Berek
said on 29/Sep/14
Looks 6' 2" accounting for the lean. Comparatively small forehead.
James Edward Crowley Maximus Meridius
said on 27/Sep/14
Rob is this guy really 6ft 3in he is defiantly a late bloomer this guy went through the same thing.
Click Here
[Editor Rob: he's aged 25 now in this photo. At age 20 he looked near his final height (in period from 16-20 he probably gained a few inches)...you can see him with his dad William Russell in 2009 aged 20
Here
...]
Amaze
said on 27/Sep/14
6'3 defo. Ageeed. Late bloomer
@Alex i'd say 6'1 is solid, 6'3s very tall
Arch Stanton
said on 27/Sep/14
I saw a picture of him from not long ago with the 6'3" ginger twins from Harry Potter and he was way shorter!!! He really must have shot up late. He definitely looks more like a young jazz saxophonist or something than an actor.
Mr. R
said on 27/Sep/14
Yeah last night was the first time that I saw him in "How to get away with Murder".
Alex
said on 26/Sep/14
6ft3 isn't really "tallish", though. It's solid tall.
But yeah, towering over Daniel Radcliffe doesn't require much effort.
Judd
said on 26/Sep/14
6'2-2.25" with rob
James Edward Crowley Maximus Meridius
said on 26/Sep/14
Rob is this guy really 6ft 3in he is defiantly a late bloomer this guy went through the same thing.
Click Here
!&alias=
Sam
said on 26/Sep/14
It's hard not to seem lumbering & gigantic as a tallish actor next to Daniel Radcliffe.
Andrea
said on 26/Sep/14
Rob, is his hair included in the 6'3 listing? I mean, he doesn't look 6'3 here, i guess he's losing height, right?
Pedro
said on 26/Sep/14
Yes, he looked distractingly tall in the last "Harry Potter"-movie. Specially next to such a short main cast.
TJE
said on 26/Sep/14
How is this guy getting listed as 184 everywhere?
Chris
said on 26/Sep/14
His small head though. Am i right in observing that his eyelevel to mouthlevel is lower than yours Rob? His chin obviously isn't as long as yours as well, but his eyelevel to top of head seems to be the same? It's only that his eyelevel is lower than the top of his ears, the reverse being true with you, Rob. I think the last factor might be what causes a bigger head. My eyelevel also looks to be higher than the top of my earlevel.
Arch Stanton
said on 26/Sep/14
The odd thing is that he looks more full blooded Afro-Brazilian than half white. You'd never guess his father was white but it that way!
Arch Stanton
said on 26/Sep/14
Rob I see you added his father William. Remember though William is pushing 90 so if he's 6'0.5" now it's quite likely he was 6 ft 2 range peak and explains where Alfred gets his height from.
Arch Stanton
said on 26/Sep/14
Looks it. He looks more like a musician or a model than an actor though. Not a Doctor Who fan but his dad (believe it or not) is William Russell, kinda makes Clint Eastwood seem a younger father with Scott! Russell is old enough to be a lot of people's great grandfathers! I don't know how tall is father is, does anybody here?
Sawyer
said on 25/Sep/14
Just finished watching the premiere of How to Get Away with Murder, and based on his stature in relation to everyone else, I would've guessed he was around 6'2", so I wasn't too far off the mark. I think I'm getting pretty good at estimating actors' heights - to within an inch, in most cases - simply through comparative study with their cast mates.