Alton Brown's Height
5ft 9 ½ (176.5 cm)
American Celebrity Chef. Claimed on USAToday,
"I am 5ft 11 and a half."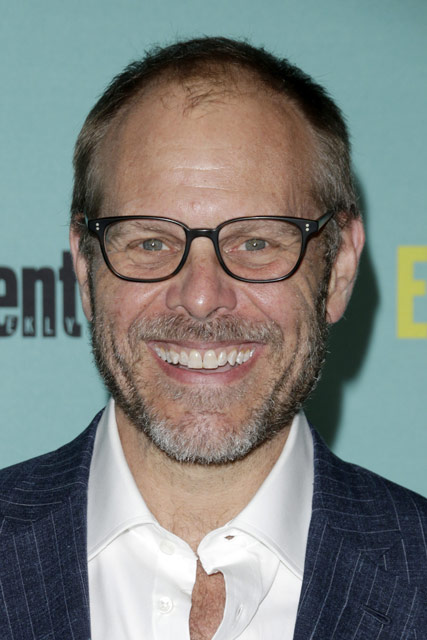 Photo by Larry D. Moore [CC BY-SA 3.0]
via Wikimedia Commons
Add a Comment
16 comments
Average Guess (8 Votes)
5ft 9.25in (175.9cm)
Bwk
said on 30/May/20
I think he needs an upgrade. He looks closer to 5'10''.
Paul NS (6ft 0.5)
said on 4/Dec/18
Ah, here he did claim the flat 5'11
Click Here
which seems more like it for someone his height...
Paul NS (6ft 0.5)
said on 4/Dec/18
Good downgrade, he was visibly more than 1/2 inch shorter than Colbert. Wonder what caused him to chance his luck with that very specific claim when he is clearly nowhere near it.
FE
said on 21/Oct/18
@Editor Rob,
What about Adam?
Click Here
Click Here
Click Here
Click Here
Its quite unfair That Adam and Alton are listed the same, Adam never looks short, unlike Alton.
Adam always holds up to tall guys (such as Karl Urban and Joe Manganiello), Wasn't even much shorter than Stephen Colbert and Looks min 2 inches on Ray Park!
IMAO Adam is Around the 5'10" Mark.
Do u Agree Rob?

Editor Rob
The 5ft 10 mark is a possibility for Adam, 5ft 11 though always seems impossible.
FE
said on 14/Oct/18
@Editor Rob,
I really think he needs another downgrade!
Click Here
Click Here
Click Here
Click Here
Click Here
Bobby Flay (Listed 5'10.5")
Click Here
Click Here
Adam is 100% taller than Alton in most videos and pics of them together!
I refuse to believe that Alton is Taller or even same as Adam, Either Adam needs an upgrade to 5'10.5-11 or Alton needs a downgrade to 5'8.5-9 range.
What's your thought on this Rob?

Editor Rob
Having time for a look, I can see how he might be inflating his height by 2 inches.
FE
said on 6/Oct/18
@Editor Rob,
He needs a Major Downgrade!
Click Here
Click Here
Click Here
Click Here
Bobby Flay (Listed 5'10.5")
Click Here
Click Here
He's nothing over 5'9", wouldn't surprise me if he added 2.5 inches to his claim. He always looks AVERAGE!!
What do u think Rob?

Editor Rob
I don't know about 5ft 9 but he can look 5ft 9.5 or 10
Daxton
said on 2/Jul/17
I was called on stage with him on his Eat Your Science tour, and I am 5'11", he can't be any more than 5'6"
Matt
said on 15/Nov/15
@THEguy Well, not everyone. I am specific about mine. Morning height is 5'11 3/8'' and night height is 5'10 1/2''. In the past, it was 6' morning and 5'11 1/4'' at night. If someone asked, I'd tell them whatever the current measurement was.
THEguy
said on 30/Jan/15
anyone that claims something "and a half" is almost certainly lying or simply "off". People naturally round up (or down if they feel theyre awkwardly tall). Brown never appears to be a 6 footer. Probably closer to 5'10, 5'11 right out of bed at best.
MD
said on 25/Feb/14
Rob, do you want to come look at this one? I only ask because everyone seems convinced that he can't be over 5'10", let alone almost six-foot. Perhaps, a little photo investigation would be in order.
Penguinboy25
said on 22/Feb/14
No way this tall. Looks shorter than 5'10.5 bobby flay. I'd say 5'9.5
Bob
said on 5/Jan/14
I think he is 5'9" because he was about 7 inches taller than 5'2" Giada Delaurentis
phog
said on 8/Dec/13
he is 5'10 max
avi
said on 13/Jun/12
more like 5'9.5
Mark W.
said on 24/Apr/07
I met AB at a cooking show in San Diego back in 2003. I'm 5'-10", stood next to him, and had photos taken. He's 5'10-1/2" at most.
steve
said on 20/May/06
i love this guy on good eats. that sounds right he looks about 5 11.