Amanda Righetti's Height
5ft 7 ½ (171.5 cm)
American actress, best known for playing Grace Van Pelt on The Mentalist and Madeline in Colony. In film she can be seen in Friday the 13th. In this photo, I was wearing 0.75in Skechers, whilst Amanda's heels looked like they gave her a 2.3-2.4 inch footwear advantage over me.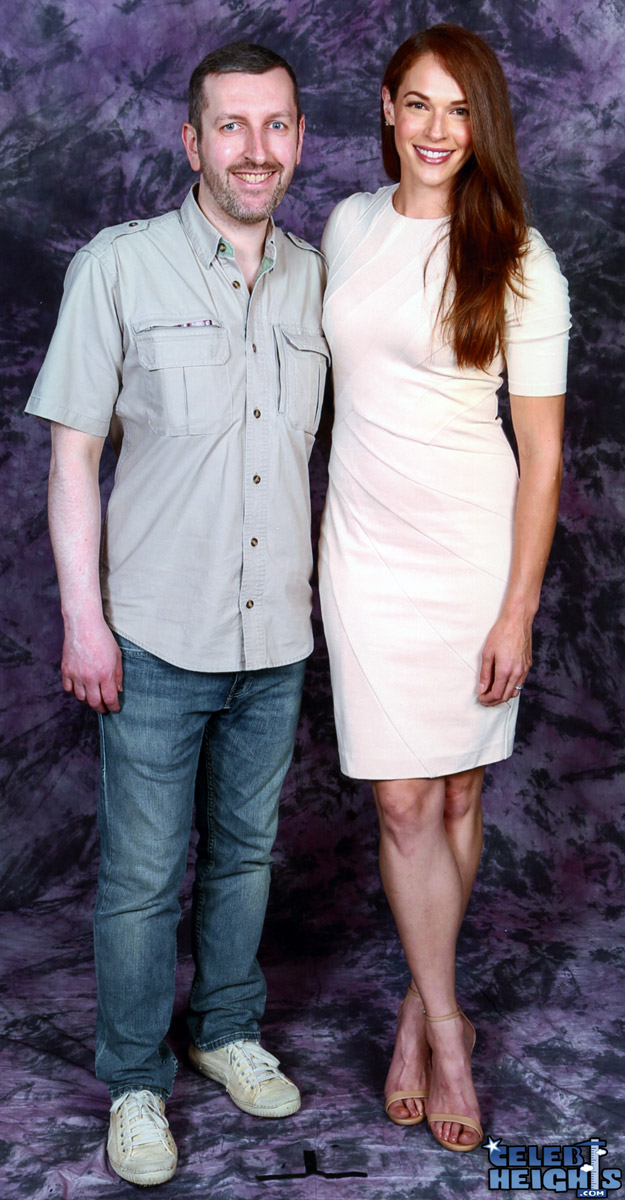 5ft 8 Rob and Amanda @ MCM Comic Con, 2016
You May Be Interested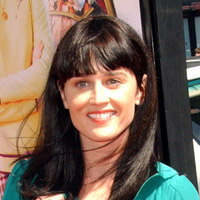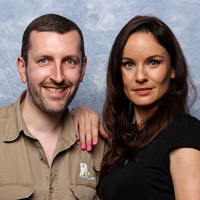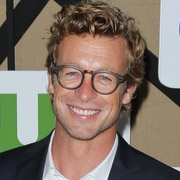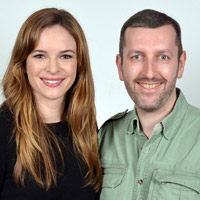 Add a Comment
44 comments
Average Guess (34 Votes)
5ft 7.98in (172.7cm)
anca
said on 17/Mar/20
1.70
Mimi
said on 11/Mar/20
I don't know if it's just the photo but she looks 5ft7.25 with you Rob considering her footwear advantage
Nik
said on 5/Sep/19
The average vote is very high!
Peter 180cm
said on 14/Jan/19
Looks about 177 in heels but she's dropping some height,so barefoot she's in the 171-172 range,at most 172cm.Listing is about fine.
Christian 6'5 3/8"
said on 7/Jan/19
Lots of people might be voting higher just because of her looks. She looks only about 5'7" yet the average vote's 5'8".
Sandy Cowell
said on 27/Dec/18
There are loads of very pretty girls called Amanda in the Celebrity World, aren't there? This mega pretty Mandy is clearly taller than Rob with her heels on, but I don't doubt she's the full 5ft7.5.
What a DOLL! 👸😀👌
Nik
said on 7/Jul/18
I am confident she pulls off 5'7.5"!
khaled taban
said on 5/Jul/18
5'7.5"-5'8"
Mimi
said on 12/May/18
Rob this guy beside her is 6ft1?
Click Here

Editor Rob
In person that guy can look over 6ft.
175 cm
said on 10/Jul/17
WOW *-* I probably should start taking photos with celebs.
John
said on 30/Jun/17
Why did you downgrade her to 5 ft 7.5 now, Rob? I thought 5 ft 7.75 made sense.
Editor Rob: I am not so sure Amanda looked as tall as a near 5ft 8 girl should have, bearing in mind our footwear...
Christian-196.5cm (6ft5 3/8)
said on 29/Apr/17
Canson said on 29/Apr/17
@Christian: pull up playa!
-----
Lol
Canson
said on 29/Apr/17
@Christian: pull up playa!
Borats Chicken
said on 29/Apr/17
sorry andrea she's married and has a kid xD
Christian-196.5cm (6ft5 3/8)
said on 28/Apr/17
Andrea said on 21/Feb/17
Yeah, she does look very hot here... 😍😋 Probably one of the hottest girls you've ever taken a picture with!!!
So, let me rephrase that... She looks a bit under 5'7 here BUT, considering how attractive she looks, I'm happy to give her an inch more, so 5'7.75 is a good shout 😁😝
------
Andrea, are you a lesbian or bi? Just asking.
Andrea
said on 22/Feb/17
So, maybe similar to the 184 challenger in person? I don't think he's a full 6'1, even if in some pictures he can look around that mark... With Stephen Amell, for example, he can look at least 2 inches shorter than him but it must be the camera angle/position, I guess... Or the fact that, while Stephen 90+% of the time has great posture, he's not standing as tall as he could!
Look at Amanda with Jared (yeah, Jared is standing a few inches closer to the camera, I know):
Click Here
She's standing in decent heels at that event:
Click Here
Oh, and there's also Travis on the left... It's funny because, even if she's in heels, you do look taller next to Travis than her!!!
Another (maybe "better") picture with Jared from the same event:
Click Here
And... With a 5'5.5 guy:
Click Here
Editor Rob: I still would say she was at worst 171.
The other guy, I've never spoken to him, but seen him a lot and he did seem closer to the 184 range challenger than say Big Al...

with bernthal, that was the event I said to someone (shredder maybe) that I saw Jon again and he never seemed quite as tall as the first time...the big guy looked near 6ft 1 with Jon I think!
Andrea
said on 21/Feb/17
Interesting, this guy seems to have met a good number of celebrities too... But now I must ask you: how tall is he? His height really does vary from photo to photo and can look anywhere from barely 5'11 to near 6'1! I guess somewhere around 6' range? I can see how, being so big, he can't stand as tall as he could in some photos...
I'd say he looks at least 3 good inches taller than Amanda, despite having 2 good inches less footwear than her? So that would make him near 6'1 (or 6') depending on how tall Amanda really is (near 5'8 or near 5'7)
Editor Rob: I think that guy's eyelevel is a bit higher, but any time I seen him he definitely seemed taller than say big alex...
Andrea
said on 21/Feb/17
Yeah, she does look very hot here... 😍😋 Probably one of the hottest girls you've ever taken a picture with!!!
So, let me rephrase that... She looks a bit under 5'7 here BUT, considering how attractive she looks, I'm happy to give her an inch more, so 5'7.75 is a good shout 😁😝
Editor Rob:
to be fair, the following day she was sauntering about in the blue dress and looked even better.
Youu can see this big fella
Beside her the following day
...he's also got a bunch of con photos in his album from events I've been at too...
Worth having a browse through them...
Johan
said on 20/Feb/17
Ah the hottie from the mentalist, I guess this puts a nail in the 5'11" claims of Simon baker. I don't blame you for being distracted Rob :)
I agree though with Andrea , I would have guessed closer to 5'7" than 5'8".
Andrea
said on 20/Feb/17
Of course... Or you wouldn't have listed her at 5'7.75! 😊
She looks like a 176 girl at the very very very most here! Even with Jared, she looks a lot closer to 5'7 than 5'8, let alone over 5'8... Maybe she's a girl who drops more height than it seems in photos?
Editor Rob: I think she has another half inch less than me, that's how I would have seen her, closer to 5ft 10 than 9 as I say...but to be fair, I was surprised how attractive she was in person (more than I remember from watching the mentalist)...maybe that can throw off height guessing a fraction 🤔😳
Andrea
said on 19/Feb/17
I knew the previous 5'8.5 listing was too much for her...
I mean, even with heels, she looks waaaay shorter than Jared in pictures (well, more than how a 5'8+ girl in heels would be next to a "max 6'4 1/8" guy, like you think Jared is)!!!
She looks somewhere in 5'9 range with you... Without the heels advantage, 5'7ISH! Add an inch for some reason and she's around her listing 😁
Editor Rob:
I'd have guessed her looking nearer 5ft 10 than 5ft 9, hence accounting for footwear I'd put her a weak 5ft 8 range.
About 3-3.1
heels that weekend
vs about 0.7 range sneaker...
John
said on 19/Feb/17
She looks hot! In the pic, she doesn't stand up straight, but I have no problem believing she'd be about two inches taller than you if she did. Is a flat 5'8'' possible, Rob?
Editor Rob: to me she's a weak 5ft 8.
cole
said on 10/May/15
Agreed Dmeyer, 5'7.5 is nearer.
Dmeyer
said on 20/Sep/14
Rob after watching mentalist alot amanda looks 5'7-7.5 not 8 and tim kang 5'7.25-7.75 , baker looks 5'9.5-9.75
John
said on 1/Feb/14
I don't think she's under 5'8'', and I don't think that was what MP was implying with his "normal shoes" comment.
Yaspaa
said on 29/Jan/14
5'8 in normal shoes would make her 5'7.
M.P.
said on 8/Dec/13
She is definitely 5'8" in normal shoes. But she wears heels a lot, so often in public, she's at least 5'10". Her small head and LONG long legs make her instantly look over six feet tall. But she's only 5'8".
E
said on 20/Jun/13
She has very good proportions. Makes her look even taller. Small head and long legs. Short torso. I think she is about 173.
abhilash
said on 21/Aug/12
i've infact met her at a premiere of a film and i had a chance of getting a photograph with her and when we stood side by side for the photo she towered over men by atleast 5 inches and i am 5'7".
Fredrick
said on 26/Jan/12
I don't think it's possible to judge someone's height just by looking at her heels, without actually comparing her to others! You're just saying: oh she wore huge heels, so she's gotta be small. Everybody's crazy about those huge heels these days. She doesn't look smaller than 5-8 in flat shoes next to 6-3 Owain Yeoman on the Mentalist.
ANDREA[ITA]
said on 23/Jan/12
I'm actually talking about her, frederick. i looked some pics at events and she often wears enormous heels, an example:
Click Here
They give at least 4 inches, if not more... She could easily be shorter than this mark...
Jake T.
said on 8/Jan/12
Looks a bit taller than Amber Heard who is about 171 or 172 cm, I think Amanda is 174 cm but a flat 5'8 is also possible.
Fredrick
said on 13/Dec/11
@ANDREA(ITA):
Are you sure you're on the right page? What heels, in what pic/show scene are you talking about?
ANDREA[ITA]
said on 10/Dec/11
Rob, i gotta say that she wears enormous heels, that give her even more than 4 inches! Why an already tall woman should do it? In my opinion she's a bit shorter than 174!
LAN Jiao
said on 22/Oct/11
Accurate listing.
Plump
said on 9/Sep/11
I think 1,74 is right. She looks taller due to her frame.
jessica
said on 5/Aug/11
i think that amanda righetti is taller than 174 cm
ann
said on 24/Nov/10
She´s taller than Gwyneth Paltrow at Iron man`s premiere.
Rebecca
said on 31/Oct/10
@ Fredrick Yep she's definitely slouching probably because Shannen Doherty is 5.5 inches smaller than Righetti.
Brooke
said on 5/Jul/09
Wow, I was just curious to see how tall she was as in pictures Jared Padalecki is towering over her - and I presume she's wearing heels. At 5'7.5", he would probably swamp me!
flash_of_eden
said on 23/May/09
I'd say Mennell is 6'4"/6'5". Rob Zombie says on the commentary for Halloween, "I think Nick was six-five", when talking about the abundance of tall people on set.
Clay
said on 5/May/09
How tall do you guys think her Friday the 13th co star Nick Mennell is ? In this video he looks very tall next to Amanda-
Click Here
Anonymous
said on 14/Mar/09
Sounds about right. And I've gotten the impression that if celebrities actually give their height in half-inches the chances are better that they aren't lying. I may look for a couple pics later, but she looks significantly taller than 5'3'' Shannen Doherty (see wireimages). Also, on The Mentalist, she's often in flat shoes and almost as tall as 5'10'' Simon Baker and towering over 5'4'' Robin Tunney.
Alex
said on 30/Nov/08
She gives the impression of of being at least 5'8 but shes HOT!