Amaury Nolasco's Height
5ft 9 ¾ (177.2 cm)
American actor best known for playing Sucre on TV series Prison Break. In film he can be seen in A Good Day to Die Hard, Armored and The Rum Diary.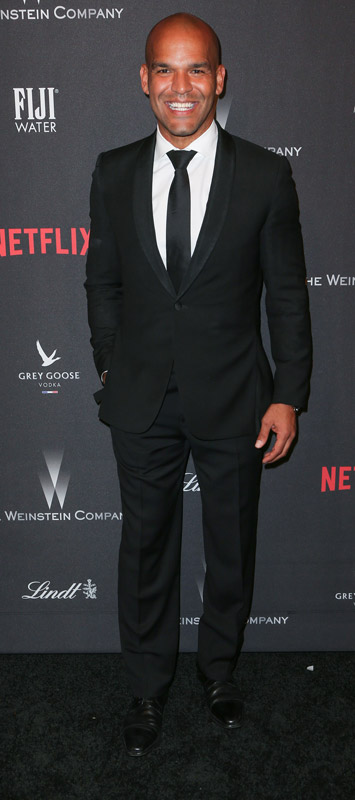 Photos by PR Photos
You May Be Interested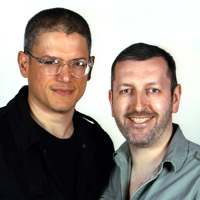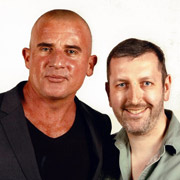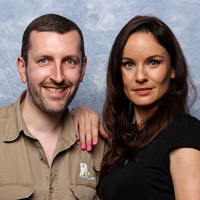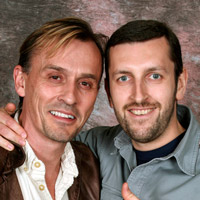 Add a Comment
30 comments
Average Guess (5 Votes)
5ft 9.55in (176.7cm)
Rampage(-_-_-)Clover
said on 30/Dec/17
Also in Street Kings
Andrea
said on 14/Nov/17
I think he looks right around 3 inches taller (which is technically a bit more than 7 cms) than Lane there. As I said, I certainly wouldn't rule out 176, but I wouldn't go under. I think a guy like Rockmond has more chance of being closer to 5'9 flat than Amaury, but yeah... They generally look pretty close and somewhere in that 5'9-5'10 range. I don't know where that 5'10.5 figure comes from, but like you said, I wouldn't rely on those kind of listings. Unless they come from an actor's mouth or agency, I wouldn't even try to "explain" them, although 5'10.5 in shoes (be they 0.75, 1 or 1.25 inches) is believable for Amaury...
Tunman
said on 13/Nov/17
The one with Lane,Andrea.I would have thought more like 7cm difference.I'm not sure but at some points he could look a full 3"shorter than Miller.He also looked quite small with Stormare.I don't know,I feel it's definitely 50-50 between him and Dunbar,actually both similar though I reckon I don't always pay attention to footwear.Let's just say that 177 is still fine but that if he ever turns 176 I wouldn't be surprised at all.He's listed at 5'10.5"in many places,possibly with footwear?that said,I don't rely on other sites listings,by any logic.
Andrea
said on 8/Nov/17
Which difference are you talking about, Tunman? The one in Lane's picture or the one between Wentworth and Amaury? I certainly wouldn't rule out 176-7 for Amaury, but I think he's got to be taller than 5'9 flat. Somewhere around 177 is believable. Although I remember a scene where Rockmond looked a bit taller than Amaury (which is probably because he had a significant footwear advantage over him), I think that Amaury generally had the edge throughout the show. Rob's listings are perfect, IMO. As for Wentworth, yeah, he could be anywhere between 183 and 184. The funny thing is that I never thought that Dom was the taller one on the show, like most seemed to think, but more the other way around. Even when I rewatched it a few months ago, I still wouldn't have given Dom the edge. I mean, there are definitely a few scenes where he can look a bit taller but I'm sure he wore quite big boots at times...
Tunman
said on 7/Nov/17
Actually,Andrea I would have said more like a 7cm difference but I'm not sure he holds the best posture here.Could really look a solid 177 with Miller but again is Miller really 184?hmmm,anything from 183-4 is arguable like Rob said,and 176-7 for Amaury.It's definitely hard to tell who would be taller he or Dunbar.Same goes for Miller and Purcell though I would still have put a coin on Dominic
Rampage(-_-_-)Clover
said on 17/Jul/17
Close to 5ft10
Andrea
said on 22/Jun/17
Rob, what's the lowest you'd argue for Amaury?
He can look anywhere from 2 good inches to 3 inches shorter than both Wentworth and Dominic at times on PB. More than 3 inches? I don't think so. And that's the reason why I think that he has got to clear the 5'9 mark, even if some people are trying to say he's max 5'9. How much is the question. There is a scene with Jude Ciccolella in season 4 where Amaury can really look an easy inch taller than him, so 5'9.75 isn't really a bad listing, IMO!
With Lane Garrison here, I don't think he looks less than 3 inches taller:
Click Here
In conclusion, I think that anywhere between 5'9.25-5'9.75 is arguable at times but I wouldn't bet on just 5'9 flat. Let alone under!
Editor Rob: with Lane, I feel he is as close to the 177 mark as possible...over 5ft 9 very likely, but a full 5ft 10 maybe not so much.
Sid
said on 17/Apr/17
rob if i wake up at over 177cm, what would my height be on average?
Aza
said on 27/Oct/16
Looks a solid 5'9.
MD
said on 20/May/15
Rob, this is an old one, but it's definitly a height that needs fixing. He is nothing over 5'9", let along almost 5'10".
Key
said on 18/May/15
MD makes a good point. Maybe 5'8.5
MD
said on 15/Nov/13
Rob,
With 5'9" Peter Gallagher on a golf course, this year:
Click Here
refresh
said on 30/Jun/13
i thin this is too much for him,rob what are you think downgrade him?
Click Here
Click Here
Click Here
He doesent look even mm than robert knepper to me...
dmeyer
said on 11/Jul/11
went will wear 1.2 1.4 in a lot while nolasco 0.7 to 1 in
dmeyer
said on 1/Oct/07
looked only 3 in under purcell in the last episode
dmeyer
said on 8/Aug/07
rob it will be nice if you list rockmond dunbar from prison break looks a hair taller than nolasco sometimes and loooks only 3 in under purcell and 1.5 to 2 in under fishtner so 5'10
dmeyer
said on 7/Aug/07
i8 agree wentworth wears 1.5 in footwear who bring him to 6'2
dmeyer
said on 6/Aug/07
wath funny i dont know if you paid atention rob but nolasco looks bigger outwith the show and miller a bit smaller outwith
[Editor Rob: yes I do notice this, on the show went must be wearing solid sized footwear.]
dmeyer
said on 5/Aug/07
if you look at prison break making of you will see amaury noticably taller than brett ratner who is 172 cm
Editor Rob
said on 5/Aug/07
There was one episode of prison break where he was tied up with handcuffs, which reduces your height a bit, he looked struggling with 5ft 9 there, but this guy does look to have knepper beat.
I stood talking for a bit with Rob Knepper, Stacy keach and mark sheppard when they were in a group with some other attendees. Knepper was taller than sheppard, shorter than keach, it was ideal way of confirming what impression those 3 gave me in separate situations around the hotel...they all had normal 1-inch ish shoes - sheppard is a strong 5ft 8, knepper 5ft 9 and keach 5ft 10.5ish.
Caesar
said on 4/Aug/07
Remember how small an inch actually is. He is never anything close to eye to eye with Wentworth Miller. He cannot be more than 5'9. Wade Williams is 5'10 or maybe an indistinguishable quarter inch over.
D. Ray Morton
said on 3/Aug/07
Is Williams really 5'11"? Looks shorter than that.
Nolasco might be wearing fancy footwear in those Getty photos. He looks closer to 5'9" on the show.
Bombay Rocker
said on 2/Aug/07
Looks around that height so ya.
dmeyer
said on 2/Aug/07
does look taller than jackie chan and robert knepper nice work rob
dmeyer
said on 2/Aug/07
after looking at getty images he dose look aleast 5'9.5 and very likely 5'9.75 in season 2 he wears alot of 2 cm shoes while miller has 3 cm and purcell 4.5 cm
dmeyer
said on 2/Aug/07
if you could add wade williams who plays bellick looks about 179 180
dmeyer
said on 2/Aug/07
thanks rob foe adding him he does look close to this height
Caesar
said on 31/Jul/07
He's shorter than T-Bag. He looks 5'7, but could be a posture/stockiness issue. 5'9 maximum.
MD
said on 31/Jul/07
There doesn't seem to be many good pictures of him out, there, because he's always slouched over in photos, it seems. This was the only one I could find where he's standing straight.
With 6'-0.5" Wentworth Miller
Click Here