Amy Jo Johnson's Height
5ft 1 ½ (156.2 cm)
American Actress and Singer best known for roles in tv shows Power Rangers, Felicity, The Division and Flashpoint. In 1999 Felicity fan chat:
"Keri is like 5'4", Foley and Speedy are like 6'. 5'8" is Tangi, I'm like 5'2""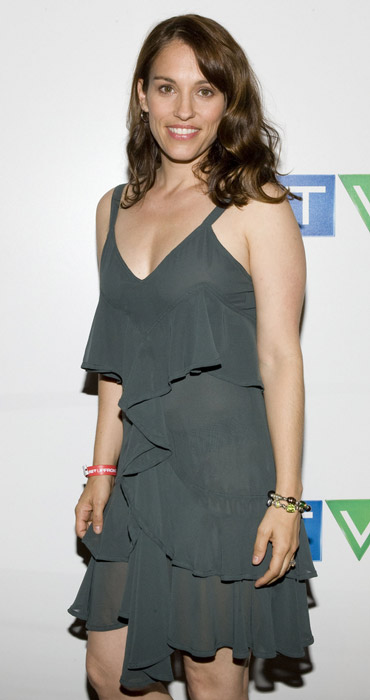 Photos by PR Photos
You May Be Interested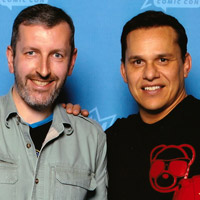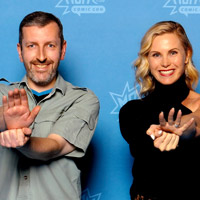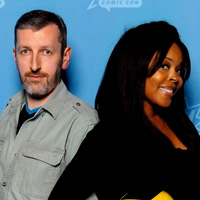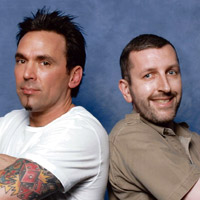 Add a Comment
18 comments
Average Guess (14 Votes)
5ft 2.02in (157.5cm)
Doink
said on 12/Oct/19
Says in this interview her driver's license says 5-2, but she's really 5-1 3/4ths.
Click Here
Nik
said on 30/Sep/19
I like it that she said "Keri is like 5'4", Foley and Speedy are like 6'. 5'8" is Tangi, I'm like 5'2""!
Nik
said on 26/May/19
This girl is interested in the subject of height!
Nik
said on 1/Nov/18
I love her comments above!
Zack
said on 16/Apr/17
Click Here
.
Hey Rob,
How tall would you say Andrew Gray is ?

Editor Rob
very average, if he's 5ft 10 I'd be stunned, he looks well under it...his model agency put him 5ft 11, even more crazy.
Sean73
said on 6/Oct/15
I just watched her in Flashpoint and I gotta say, I didn't think she looked more than 5'0.5" next to her costars.
IronFist
said on 23/Aug/15
I went to school with her cousin, Keith. They are a VERY short family, let me tell you.
Armandy
said on 21/Aug/15
She looks 5'3
Michael
said on 11/Aug/15
Haha, I didn't know she was that tiny. I expected her to be at least somewhere from 1.60 to 1.70. But then, I was a kid when I droole- I mean, watched her... Ahem...
John
said on 16/Oct/11
She says in the movie Perfect Body that she is 5' - and I do NOT for a second believe that she is 5'2, no way in hell!
tahna
said on 7/Jun/11
How is it a fact that every single small person wants to be bigger? Perhaps many of them do, but it's absolutely ridiculous to make such a statement. I know that many obese people would like to be thinner, but there do exist some that wish to be fatter. It depends on the person. I don't think it's impossible for a small person to want to be smaller.
dulce
said on 21/May/11
people who are small do not want to be even smaller.there have a majority of people who are not happy with it. Thank God you did . you are happy with your size and height. It is good for you. I'm just saying that the great stupidity to someone that he or she wants to be a little tinier. usually people who are little want to be high. and those who are high just want to be a smaller. and thats it, you are happy with your size. you are happy with their height. but surely you can do to change you to be taller. Of course it would. everyone should be happy with himself because it is something that can not be changed.
lisa
said on 4/May/11
dulce: I have read what other people said and some of them actually like being short and some have even said they would like to be shorter. I am about 5'2 and I wouldn't want to be taller.
Aimie
said on 30/May/08
She is smaller than Kerri Russell on screen so she is def short than 5'5''
Anonymous
said on 7/Jun/07
Is Catherine Sutherland as tall as 5'8? She lookd much shorter than jason Frank, more than inches, I'd say she's 5'7.
175cm16andgrowing
said on 16/Jan/06
Yost is 5'6'', 5'7'' and 5'8'', Steve Cardenas 5'8'', Jason David Frank 5'11'', Austin St John 5'9''. I think the height's are true except that Yost is 5'6'' and Jo Johnson 5'1''.
CelebHeights Editor
said on 4/Oct/05

She was claiming in 1999 on a Felicity fan chat:
"Keri is like 5'4", Foley and Speedy are like 6'. 5'8" is Tangi, I'm like 5'2""
The word 'like' is a bit like our favorite 'almost', 'maybe' and 'about'.
CelebHeights Editor
said on 26/Aug/05

David Yost, another power ranger had said in an interview once
"I'm 5ft 7"
.