Andrew Whyment's Height
5ft 9 ½ (176.5 cm)
English actor, best known for playing Kirk Sutherland on Coronation Street and Darren in The Royle Family. He used to list himself as
5'10"
.
You May Be Interested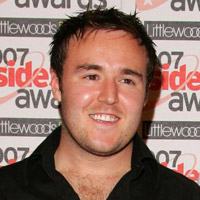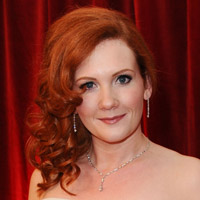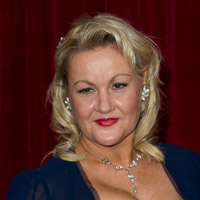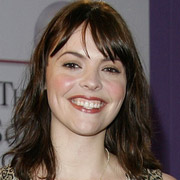 Add a Comment
20 comments
Average Guess (9 Votes)
5ft 9.86in (177.4cm)
Miss Sandy Cowell
said on 25/Oct/20
@ Sakz - That's a long time ago, but I'm answering it anyway! Initially, I wanted Caitlyn Jenner to win, but I grew so fond of them all that I simply didn't mind in the end and was perfectly happy with the result! 😉👍
Andy gets 5ft10.
Sakz
said on 13/Dec/19
@Sandy Generally I subtract a few cm's off what they're listed at on Google, especially if I know they aren't that tall. 187cm would be more like a shoe height for him so like you I can see him being a weak 6'1 barefoot. Out of interest who did you want to see win the final?
Miss Sandy Cowell
said on 12/Dec/19
@ Sakz - Hi Sakz! I've actually gone down with my estimation for Roman too. I found 187cm for him, but there's no way he's 4cm more than Dad Martin's 6ft. Yes, I go along with nearer the 6ft1 mark now, possibly a quarter-inch less. Martin turned 58 in October, but he does still look fit and full-heighted.
Cheers to you, Sakz, mate! 😉👍 XX
Sakz
said on 10/Dec/19
@Sandy I know I wanted Andy to win. I don't think Roman is as high as 6'2 probably more around 6'1. Looked about an inch taller than his 6'0 dad in the pictures I saw.
Miss Sandy Cowell
said on 8/Dec/19
🥈🎊🎇🎉 CONGRATULATIONS ANDY! 🎉🎇🎊🥈
"Everyone needs an Andy in their lives!" said one of his fellow contestants.
Well, this special guy has come second in this year's Jungle fest, and a very worthy runner-up he is too.
Congratulations go your way from Great Britain! 😁👍
Miss Sandy Cowell
said on 8/Dec/19
I'm watching the repeat of the Celebrity Jungle. I heard a farting sound and thought, "That wasn't me!" 😂😂😂
It was Andy's reaction that verified that it came from the TV. The culprit was the tall and lanky ⭐Roman Kemp⭐, and it was a good 'un!
It would be great if Roman gets a page, Rob! I think he's 6ft2.
😒💨
Miss Sandy Cowell
said on 7/Dec/19
Now my money is either on Andy or Roman. (In the Celebrity Jungle).
Andy has been such a good laugh, just as I expected him to be!
5ft10 again. You might lose weight in the jungle but you don't lose height...
🐍🐀🐊🦗🐜
Saad Khan
said on 23/Nov/19
He looks very close to 5'10
Miss Sandy Cowell
said on 21/Nov/19
Andrew has joined the guys in the Jungle and you can see his fun side surfacing. Not surprising really when you think that this guy starred in 'The Royle Family', and must have had such a laugh with Caroline, Sue, Ricky and the rest of the cast!
He had a good time tonight, and there's nothing quite like THIS show for judging people's heights; they can't exactly wear built-up shoes or high heels and do what's required of them in those!
😂😂😂
Andy gets 5ft10. 👏
Good luck, mate! 😉👍
Miss Sandy Cowell
said on 18/Oct/19
What a lovely idea to make it Christmassy for Sinead before she slips away. His reason couldn't be sweeter, coming out with, "Miracles happen at Christmas!"
If only it would for Sinead....🎅🎵🎄
5ft9.75.
Miss Sandy Cowell
said on 11/Aug/19
When somebody says something funny, it takes a few more seconds for it to sink into Kirkie's brain than it does for anyone else! But he's used to playing funny parts. He was in 'The Royle Family' after all, with top actors Caroline Aherne, Ricky Tomlinson and Sue Johnson.
I agree with CD that his overall height looks to be nearer 5ft9.75 than 5ft9.5. He's MUCH taller than Lisa George, who plays his adoring wife. She can look quite short next to him, but at 5ft5, she's distinctly average.
Nik
said on 21/May/19
He did look a tad shorter than Antony Cotton on Corrie this week!
Miss Sandy Cowell
said on 18/May/19
Yee hah! Kirkie is going to do the tour after all!
I've read that singing was his favourite subject at acting school! 🎼🎶
Miss Sandy Cowell
said on 18/May/19
There is nothing wrong with people laughing at your songs, Kirkie! Your wifey is being overly sensitive and should definitely let you go on this tour. Making people cry with laughter is a gift! 😂🤣😂😂😉🎸
Dressing up with headgear like Mark Knopfler's is also very funny, even if you don't sound like him! In fact, I'll rephrase that: ESPECIALLY if you don't sound like him!
Andrew gets 5ft10.
CD
said on 11/May/19
I too had him down as a full 5'10 guy to be honest, but I will revise my guess to 5'9.75. I think 5'9.5 is the absolute minimum he would be .
Nik
said on 4/May/19
He's the same height as Damaris Lewis!
Nik
said on 3/May/19
It's great to find out how tall he is!
Nik
said on 3/May/19
It's great that Andrew is given a listing on celebheights from Mr Rob Paul, he is generally down as 5'10" on the internet!
Miss Sandy Cowell
said on 3/May/19
I think the above picture lets him down to be perfectly honest! 🤷
Miss Sandy Cowell
said on 3/May/19
Firstly, I'd like to thank you very much, Rob, for adding Andrew.
He was so funny last week when he strummed his guitar and sang a song about @ holes being beautiful! Not in my limited experience they're not! Functional maybe, but that's where I draw the line....
As for his height, I think that for the vast part of the day, he's 5ft10. He looks a good 5" taller than his screen wife, played by the 5ft5 Lisa George.
On those grounds, I will give this amusing bundle of a guy 5ft10.