Anson Mount's Height
5ft 11 ¼ (181 cm)
American Actor from Non-Stop, The Mountain, In Her Shoes and TV series Hell on Wheels, Star Trek: Discovery and Inhumans. When someone described him as 6ft 1 on twitter, he said
"Actually 6'0""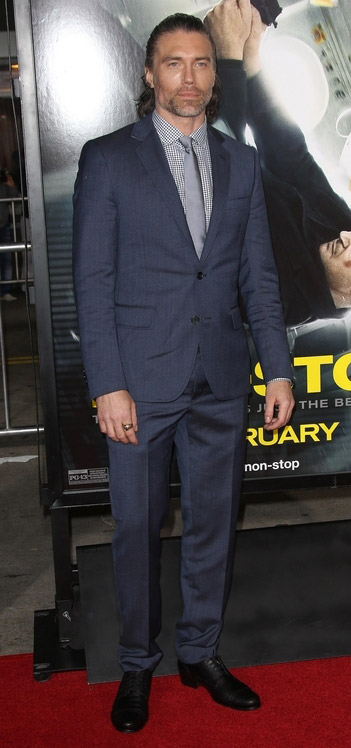 You May Be Interested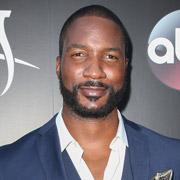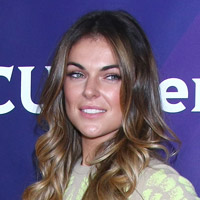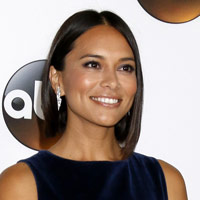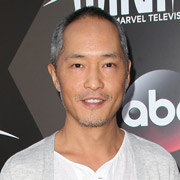 Add a Comment
30 comments
Average Guess (28 Votes)
5ft 11.42in (181.4cm)
Vsquad
said on 2/Jul/20
No way Anson is 6'0. Common (who is an honest 6'0) looks taller than him in almost all of their photos together, even with Anson's hair advantage.
Not even sure about 5'11.5 for him either, maybe a little under.
Chris Junior Hernandez 1990
said on 24/Jun/20
Rob manage to met Anson but didn't get a picture with him so i trust 5'11 1/4 if Rob insist he isn't over.

Editor Rob
Anson is closer to 6ft than 5ft 11 in person, but then he wears cowboy boots, so he can't be the 6ft he claimed.
Jkiller
said on 29/Jan/20
5'11 max.
FE
said on 10/Nov/19
@Editor Rob,
Is 5'11.5" a Possible Listing?
Click Here
Click Here
Click Here
Click Here
Click Here
Click Here
Click Here
Click Here
Click Here
Click Here
Click Here
Click Here
Click Here
Click Here
Click Here
Click Here
Click Here
Click Here
Click Here
Click Here
Click Here
Click Here
Click Here
Click Here
Click Here
Click Here
Click Here
Mars Callahan (Listed 6'6")
Click Here
He has looked anywhere in 5'11.25-11.75" range, I think the Middle Ground suits him.
Do u Agree Rob?

Editor Rob
I can see how he has looked 182 range, but in person he only looks that range because he wears cowboy heels. Barefoot, if he's over 181 I'd be surprised.
TheBat
said on 22/Jul/19
I'd say very close to 5'11.5". This listing for Anson is totally fine.
GUK
said on 12/May/19
This guy does not look tall on Star Trek. I would have guessed him at 5ft 9 before visiting this page. Possibly 5ft 10?

Editor Rob
I wouldn't have said he looked under 5ft 11 on Discovery.
Monkey knees
said on 15/Feb/19
To me, this is spot on. Looks "stockier" on Star Trek; Discovery, but clearly not 6ft. 5ft 11.25cm.
Nik
said on 27/Dec/18
At least he didn't ever claim to be as tall as 6'1"! I like his name!
Animus
said on 10/Dec/18
He generally looks a bit more than half an inch shorter than Common, so I think 5'11¼ is likelier than 5'11½. 5'11½ obviously has a non-zero probability for this guy, but it's at the higher end of plausible estimates for him, in my opinion. It's a possibility, but among the likelier possibilities, it's one of the unlikelier ones.
Animus
said on 8/Dec/18
If you have been around a lot of 5'11-6' men in your life and can clearly distinguish between the two (as people with more than a casual interest in height can), it's pretty clear he is closer to 5'11 than 6'. He's just not "long enough" in his features to be near 6'. He does look like a strong 5'11, though, so I buy that he'd measure 181cm in the afternoon.

Editor Rob
He has looked anywhere from 5ft 11 to 6ft...it may well be 5ft 11.5 is possible.
Angel Howell
said on 28/Aug/18
He's always seemed "lanky" to me so I figured he was 6'0 even
Don Julio
said on 13/Jan/18
He looks 182 cm a lot he should at least get an upgrade to 5'11.5"
King of the hill 91
said on 4/Jan/18
Has he always had this listing what other lisstings has he had
Importer
said on 30/Sep/17
182cm I say, he just appeared on a mugshot in the new Marvel's inhumans. Looked slightly above 6'0 (184cm) with shoes. Or maybe I was wrong, hairline confusion possibly.
Animus
said on 8/Jan/17
If Common is 6' as listed on this site, there is no way Anson Mount is 6'. All who believe he is 6' should do search of him with Common.
Hijopotamus
said on 12/Dec/16
Looks over 6 feet
King of the hill 91
said on 3/Nov/16
One page has 182cm
S.J.H
said on 16/Jun/15
He was not even 4inch shorter than 6ft3.5 Liam Neeson. He had to be at least
6ft not under.
Alex
said on 26/May/15
I think he is more 182-183 cm. a weak six footer but always a six footer. He is taller than average in conviction and he is listed between 6 and 6'1 everywhere else...ok that's not a proof but i think he is fractionally taller than yout listing rob
Jack
said on 21/May/15
a bit over 5'11" is right. with good posture and natural presence you can easily pull off the illusion of over 6 foot at that height.
Jules
said on 23/Apr/15
Anson has been asked this on Twitter, and he says he's 6'0.
Josh
said on 19/Feb/15
He had quite a few inches on 5'9 Jason Statham in the movie Safe. He's got to be 6 foot
Joe
said on 11/Jan/15
If big business was 5'11 he sure looks 6'2 there! hahahah
BigBusiness
said on 22/Dec/14
Rob, I'd say he's 6' solid. I met him a few months ago. I'm 5'11" and was wearing sneakers in the picture (he was wearing boots with a very thin heel).
Click Here
[Editor Rob: if you are genuine 5ft 11 then in the photo he can definitely look in 6ft range.]
Jon
said on 17/Nov/14
What would you say his weight and head size is Rob?
[Editor Rob: maybe in 180 range and about 9.3-9.5 range head I'd guess.]
Miiiiiiighty_-
said on 22/Sep/14
Doesn't look anymore than 5'11 near "the Swede" or other cast members on "Hell on Wheels"
Looks the exact same height as Colm Meaney, listed here at 5'11
HellBoundPower
said on 8/Aug/13
He's listed as 6' everywhere else, so I'm tending to believe that height. He looks it on Hell On Wheels, even though he wears cowboy boots, everyone else does as well.
Lo sgozzatore
said on 8/Jun/13
Well done, Rob. You really thought he was a big 184-185 guy?
[Editor Rob: many years ago, I don't even recognise the guy, I thought it was a different one and he's only 40.]
Lo sgozzatore
said on 7/Jun/13
Rob, he did look shorter than Michael Rosenbaum on Smallville. There are also pics on gettyimages if i'm not wrong where you can see he's not 184 or even 185
[Editor Rob: yeah 5ft 11 is probably a better figure to put down.]