Anthony Ainley's Height
5ft 10 (177.8 cm)
English actor, best remembered for playing The Master in Doctor Who serials during the 1980's.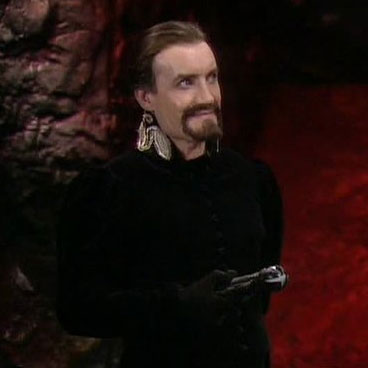 You May Be Interested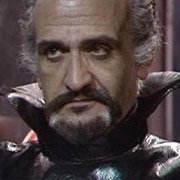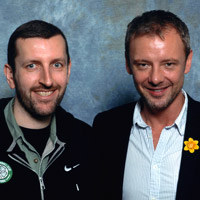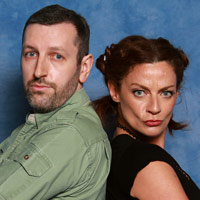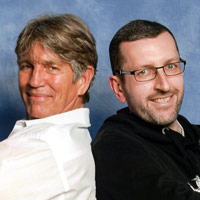 Add a Comment
10 comments
Average Guess (15 Votes)
5ft 10.02in (177.8cm)
Mr B
said on 19/Mar/20
i have been watching alot of doctor who and no way is he under 5ft 10 he needs an upgrade
slimjim
said on 17/Mar/20
give him an upgrade he is 5ft 10 min
ArjunaKorale
said on 28/Sep/17
I haven't seen Roger Delgado as the Master that many times & to be honest, he was a little before my time. From what I have seen of Delgado, I admit that he is a good character actor. In fact, I feel ALL the actors who have portrayed the Master (or Missy) over the yrs have been of a high standard. Eric Roberts & John Simm were brilliant too. Ainley, however, took the character to another level. It maybe as Sandy Cowell eloquently remarked herself, it is the actor that you see from your earliest years that you remember most vividly! Regarding Ainley's height, I think anywhere between 176 and 178 cm tall (peak).
MSJC
said on 26/Sep/17
@Sandy Cowell - Ah i shall have to commence in the hunt for your comment! ;)
I was measured at 177cm around the time of my 18th birthday, and then several years later, but more or less i have maintained a steady average of 174 lowest to 176 at tallest. :)
Sandy Cowell
said on 25/Sep/17
@ MSJC - Thanks for that! You have a good male height!
If you have made 177cm that should be your optimum height!
Did you find the reply I did for you about my height? If not, then it's ready and waiting your perusal! Cheers!
😉
MSJC
said on 24/Sep/17
@Sandy Cowell - More or less the same height as me although my tallest has been measured at 1.77cm.
Sandy Cowell
said on 23/Sep/17
Anthony was my 2nd favourite 'Master' in the 'Doctor Who' line-up of this scary character. I remember thinking back then that they had found an excellent look-alike when he replaced Roger Delgado! He (Roger)* was my favourite, not that I liked him! I didn't like any of them! Quite the contrary, but that was because they played their part so very well and, let's face it, neither of them were meant to be appealing fellows, playing the doctor's arch enemy! When 'Doctor Who' is the highlight of your TV week growing up, as it was mine, tomboy that I was, I think your most memorable characters are going to be the ones you remember the best from your earliest, most impressionable years, when you half-believe everything you're seeing! That is why Anthony was only my 2nd favourite, even if he did play the 'Master' better than Delgado did, which I have heard to be true!
He gets 5ft9.5!
* My autocorrect tried to replace Roger with a word beginning with a 'T'!
Josh
said on 23/Sep/17
Hey Rob you should do Anis Cheurfa height . He played Rinzler from Tron and he is pretty badass.
Jim Hopper
said on 21/Sep/17
Scary guy!!
ArjunaKorale
said on 20/Sep/17
I'm glad u guys have added Ainley as he was MY FAVOURITE MASTER from the Dr Who series & the first one ever I saw. I grew up watching Ainley versus Peter Davison, & then Ainley versus Colin Baker, followed by Ainley vs Sylvester McCoy. I will always remember the look of mayhem in Ainley's face when he dispatched the greatest Doctor of them all, Tom Baker! I think he played the role of the Master to perfection & for the longest period of time. I find today's Dr Who completely mediocre (however, I admit John Simm was totally brill in his own portrayal of the Master), boring & simply a little uninspirational! Nothing beats the old Doctors, esp Tom Baker, Troughton, Davison & Colin Baker, though I was mesmerised by Chris Eccleston's Doctor. Like I said today's Dr Who is boring as hell but bring on the new girl Dr Who...I have a feeling she is gonna b much better than the last 3 & I have a strong feeling I'm gonna start following it again!
Editor Rob: Ainley enjoyed playing that role, seemed an ideal choice. As for his height, I think he looked over 5ft 9, as tall as 5ft 10? I'm not sure, with Colin Baker I thought he could seem a bit shy of 5ft 10, which I believe is his claim.