John Simm's Height
5ft 9 (175.3 cm)
English Actor, best known for roles in films such as 24 Hour Party People, Human Traffic and TV series Life on Mars, Doctor Who, Mad Dogs and Strangers. John had his height listed as
5 feet 9 inches
tall in the Spotlight directory.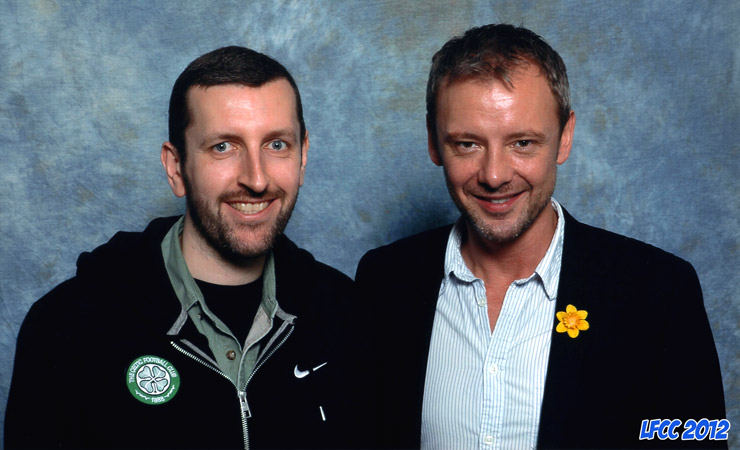 5ft 8 Rob and John @ LFCC 2012
You May Be Interested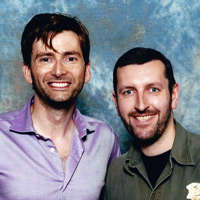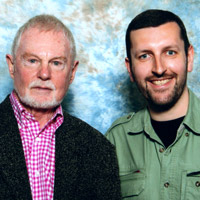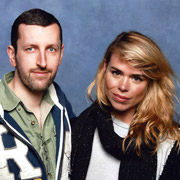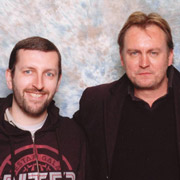 Add a Comment
62 comments
Average Guess (69 Votes)
5ft 9.33in (176.1cm)
Lawrence099
said on 3/Dec/20
Exactly 1 inch on rob 5'9 1/8 175.5 cm
Vincent Caleb
said on 24/Oct/20
He looks like a comfortable 5'9".
Kebapsever
said on 25/Jun/20
He looks 5'9,5 (177cm) in the picture with you. If the foot wear is same I think he deserves a upgrade.
Andy5'91/2
said on 30/Apr/20
watching doctor who i thought in the weak 5'10 range but hes hovering over an inch taller than rob maybe an inch exact but. I give him 5'9.5 he could be 5'9.25 but i feel 5'9.5 is Right i love that we're the same height
JohnMoore-162cm
said on 17/Mar/20
a solid inch taller than Rob , I do believe Rob is more like 5'8 1/4" , we get 5ft9 1/4"
Nik
said on 9/Feb/20
His honesty is a credit to him!
Nik
said on 5/Feb/20
He can pull it off!
Chris Junior Hernandez 1990
said on 24/Jan/20
I believe John wake up at 5'9 7/8 and settle down at 5'9 1/8 before bed.
Bobby 5'10 (178cm)
said on 18/Mar/19
If he levelled his head, his eye level should be 5'4. I'm guessing his level is closer to 5 inches?
Christian 6'5 3/8"
said on 23/Feb/19
5'9" at the very least. Could be 5'9.25"
burnitdownhomies
said on 12/Jan/19
If he stood up straight he could look 5'10.
berta
said on 29/Dec/18
he look like a guy that is 5 foot 9 ore 1/8 over it
Bwk
said on 28/Nov/18
Finally an actor who's actually honest about their height.
MrFish
said on 7/Oct/18
Rob, what's the absolute shortest you would guess Simm at? Thanks.

Editor Rob
Comfortably taller than 5ft 8.5 men, but shorter than 9.5 men. Whether a little under or over 5ft 9? Tough to say.
Bobby
said on 21/Sep/18
Definitely looks 5'9 but you can tell how 5'8 and 5'9 don't look much different in terms of eye level.

Editor Rob
He's lowered his eyelevel by half inch at least in this shot.
khaled taban
said on 18/Aug/18
5'9.25"/176cm
RedFire
said on 25/Jul/18
He seems more like a 5'8 in this pic, or else you were wearing taller shoes. A 5'9 is still looking a bit taller than this. A 5'9 usually have their head reach to the eyes, eyebrows of a 6'1. But I don't buy this guy as a 5'9.
Nik
said on 7/Jul/18
It is good to see the honesty of another 5 foot 9 er!
Denzo
said on 9/May/18
He's a good few inches smaller than me when met at doctor who convention and I'm 5'11.5 so I'd say he's around 5'9.
HonestSlovene
said on 8/Oct/17
He looks exactly 5'9".
Cameron
said on 18/Sep/17
Looks 176 in the above pic.
Aaron Kyro ( 6'0")
said on 8/Aug/17
I think he's bit shorter than 5'9"
rob
said on 11/Jun/17
5ft10.1 out of bed
5ft9.8 morning
5ft9.7 lunch
5ft9.6 afternoon
5ft9.6 evening
5ft9.5 night
S.J.H
said on 9/Jun/17
He had more hair advantage than big rob giving that impression if he face straight will be 5'9.25
bear hugger
said on 7/Jun/17
he looks more 5ft 10
World Citizen
said on 27/May/17
A legit 5 ft 9 guy. Not shorter.
Ted
said on 27/Apr/17
Looks a solid 5'9 here, 5'9 1/4 maybe.
Mark(5'9.25
said on 28/Feb/17
I would have said 176 cm if he tilted his head up, but this or 175.7 is arguable!

Editor Rob
Simm is shorter in person than Jenny's sister who is just over 5ft 9.
Revan
said on 10/Feb/17
Solid 5'9"
Rampage(-_-_-)Clover
said on 12/Dec/16
Solid 5ft9 guy. Can't rule out 176cm either
S.J.H
said on 20/Sep/16
Good example of a 175cm person
truth
said on 6/Jun/16
Seems like a decent 5'9", only his lowered eyelevel can suggest less.
CD
said on 3/Jun/16
Exactly 5ft 9, not above or below
Peter 179cm
said on 3/Jun/16
Yep around 175cm,any chance he might be 176cm,Rob?

Editor Rob
not impossible, I'd have said an honest 5ft 9 up close.
S.J.H
said on 31/Aug/15
Looks a good 5'9 but i'm curious how tall he claim?
BarelyLegal
said on 4/Aug/15
he's exactly 1.74
184.3cm (Night)
said on 8/May/15
@hhhh
He is tilting his head, look at the top of their heads Rob is shorter.
hhhh
said on 6/May/15
They look the exact same height
disz
said on 19/Apr/15
Spot on. Looked an inch shorter than 5'10 Andrew Lincoln in Boston Kickout and Human Traffic.
John86
said on 6/Nov/14
Some of you guys need to get your eyes tested, claiming he looks 5'10 in the picture lol. He CLEARLY looks an inch taller than Rob, two is delusional..
5'9 dead on.
Vibram
said on 26/Oct/14
Always looked a bit small in Life In Mars to be honest, I guessed like 5ft7. Surprised he's of average height. Maybe it was that long leather jacket with big collar only accentuating his narrow shoulders and slight frame?
delvin
said on 1/Oct/14
is 176 cm a good estimate for him ?

Editor Rob
Jenny's sister si 176 on the nose and looks taller in person than him.
lelman
said on 14/Oct/13
@avi I feel a 2' difference is needed before you start feeling short. I don't feel short next to my 6' uncle, but next to my best friend whose just over 6'1" I feel small haha.
It also depends on gender I think, if I see a 5'11" guy next to me I feel normal, but when I see a 5'11" girl suddenly I feel short next to her, despite being the same height.
avi
said on 13/Jul/13
@rob
Looks 1/2 more but could be .7. Do you feel short next to someone who's barely inch taller? Cause I run into so many like this and the difference is actually small but I can feel it like its more.

Editor Rob
I saw simm again at the natural history museum a week or so ago and 5ft 9 range I think he looks.
miko
said on 30/Jan/13
Was he arrogant Rob? I've heard he can be at times.

Editor Rob
he was nice to folk from what I saw
Voiceless Dental Fricative
said on 30/Jan/13
Is him leaning his head forward giving him the illusion of extra height?

Editor Rob
if you've as much hair thickness at your crown as he has (as opposed to it being totally flat) I don't think it makes much difference if you tilt your eyelevel a cm down.
Jamesy
said on 18/Jan/13
Yeah but rob do u agree he looks over 5'9 in the pic?

Editor Rob
I think he looks the height he looks in person, 5ft 9
Jamesy
said on 18/Jan/13
Rob in your pic he looks 5'10. Bigger footware?

Editor Rob
he looked a 5ft 9 guy to me
Chad Bronson
said on 4/Jun/12
I saw him at the Sheffield Crucible a few weeks ago. Since we were looking down on him, he didn't appear all that tall, especially since his cast mate was at least six foot. I would have pegged him at about 5ft 7 - 8in, about the same height as me, but somehow I don't think that would be right...
Michael
said on 28/Nov/11
Oddly he looks 6 ft at least in Doctor Who... surprised.
W E Mole
said on 17/May/11
Worked with him. Very good actor and decent chap. He likes a thick sole. He's around 5' 8.5"
big d
said on 24/Mar/11
Spot on with 5'9". Just walked past him in north london
Anonymous
said on 1/Nov/08
I dated him for a while and he was no more the 5 9"
Lmeister
said on 15/Jul/08
In the second last episode of Lakes you can see Marshall Lancaster and John Simm standing next to each other with similar shoes. John is maybe an inch taller not much more. I'll send you a screecap later...
Snoodle
said on 22/Jun/08
I'd say probably a 5"7' or 5"8', on Doctor Who he was significantly shorter than both John Barrowman and David Tennant. Either way, brilliant actor :)
Lmeister
said on 10/Apr/08
Finally he is closer to his real height. I'd give him 5ft8.5 compared to the other cast in Life on Mars. He wears the biggest heels in that show. He is a great talent on of the best actors right now.
louis,dr who fan#1
said on 9/Apr/08
but i thought that a male timelord was at least 6 foot. maybe he's 6'2(an inch taller that david tennant)at 1 point he looked taller the david tennant looked talller. im about 5'9/5'10 but im only 14 so im still growing and this is going right off the conversation
(lol)
Rebecca Wright
said on 9/Mar/08
No no no. he's much taller than that. I passed him on the high street and he's definitely 5'9.
Richey
said on 9/Dec/07
I met him a few months ago and he's pretty short...I'm a tiny 5'5 and I could easily look him in the eye with only a slight head tilt.
I'd say he's 5'7-5'8"
Anonymous
said on 1/Sep/07
We met him the other day. I'd say 5'7" at most.
sithius
said on 15/Aug/06
Wow, I always thought him about 5'8 watching the life on mars series. I wouldn't say 5'10 though.. maybe 5'9?
anonoymous
said on 25/Jun/06
appears 3 inches smaller then philip glenister in life on mars (6ft) is john in the 5ft9 range?