Anthony Head's Height
6ft 0 (182.9 cm)
English actor best known for his role as Giles in TV series Buffy the Vampire Slayer, and as Uther Pendragon in fantasy drama series Merlin. In a 1978 Spotlight he had his height as "6 feet 1", but subsequently changed in 80's and 90's editions to
6 feet
.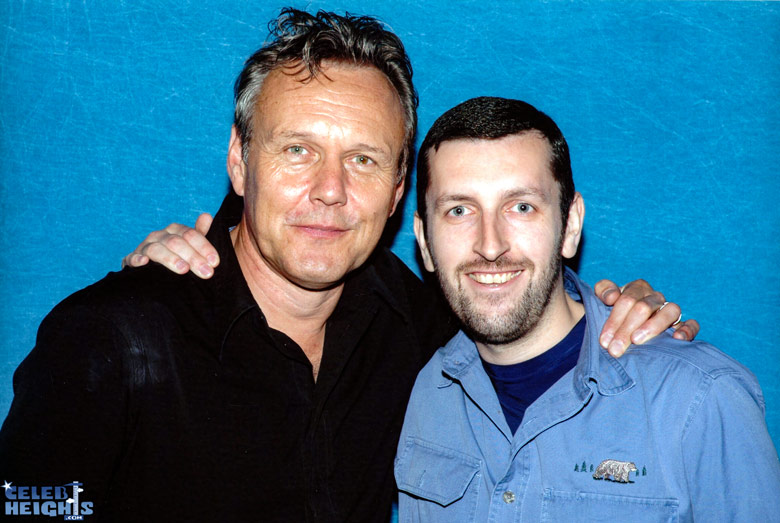 5ft 8 Rob and Anthony @ Collectormania 2007/2008
You May Be Interested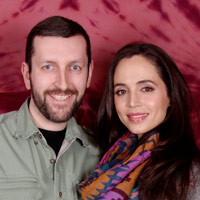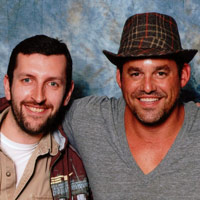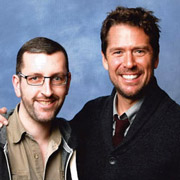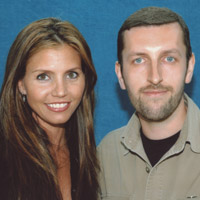 Add a Comment
78 comments
Average Guess (34 Votes)
6ft 0.69in (184.6cm)
ThomasGadge
said on 22/Feb/21
With 6' and 1/4 Jason Sudeikis, Anthony looks about 6'.5 to maybe even 6'.75
Click Here
berta
said on 21/Feb/21
100 procent underlisted at peak. maybe now he is 183
Rampage(-_-_-)Clover
said on 25/Dec/20
Rob, you had him at 6ft0¾ for years after meeting him, what made you go with 6ft flat all of a sudden?

Editor Rob
I hadn't decided whether to put him 6ft 1/2 as a peak and 6ft...

he might have lost some height by early 50's when I seen him.
Ehsan
said on 13/Oct/20
He has somewhat of a low eye level...what would you estimate it to be

Editor Rob
closer to 5 than 4.5
VitoCheng
said on 17/Aug/20
His low-key actions can highlight his honesty 👍
6'0.75"
OriginalAnon
said on 8/Jul/20
Looks 183cm with Rob
Jkiller
said on 22/Apr/20
184cm I believe, close to 185.
Rastus
said on 12/Mar/20
Just watched The Stranger and he doesn't seem much under Richard Armitage - 6' 2.5" on this site. Lots of shots of them together and in one full length shot where Armitage is in socks, Tony Head looks taller. Easily 6' 0.5", even at well over 60.
Dan Trojan
said on 7/Oct/19
The picture on the bottom he looks slightly more taller than you then the one on the top has he shrunk a bit or is there some footwear advantage going on

Editor Rob
Just a bit different posture I'd have thought as he had normal shoes on.
berta
said on 31/Jul/19
184 cm guy. i actually thought he looked close to 185 on Buffy. I dont think he was under 6 foot 1/4 in the 90s
6footTom
said on 8/Jun/19
His height seems to vary around David Boreanaz on Buffy. Sometimes David edges him out, other times Anthony can appear to be a bit taller than David. Either way, they're definitely pretty similar height-wise.
Nik
said on 9/Apr/19
The average vote (6'0.92" after 22 votes!) is surprising considering the fact that he once claimed to be 6'0"!
Paul Wood
said on 11/Oct/18
I wonder if his footwear was a bit less than yours that day as that looks more like a three inch height difference to me.

Editor Rob
I don't think much difference, a typical shoe he wore the times I've seen him.
berta
said on 16/Aug/18
i think 184 would be better listing. He is probably 183 today
berta
said on 7/Jan/18
i think the update is bad. he never looked shorter than 184 on buffy. i have always thought 184-85 range is fine for him.i dont think many would say this guy was almost 1 inch shorter than harrison ford in the 70-80´s, i give him 184,5
Rampage(-_-_-)Clover
said on 21/Oct/17
Rob, surely 6ft0½ peak?
Today he does look more of a flat 6ft

Editor Rob
it's always a possibility
Anonymous
said on 4/Oct/17
do a peek height a currant height

Editor Rob
there could be just 1/4 inch difference.
Rory
said on 2/Oct/17
Rob, if you met him though and thought he looked 6'0.75, then why now list him 6 foot just because of what one acting profile had listed him ?

Editor Rob
I didn't know if he'd shrank or not 10 years ago, but last time I seen him up close he was age 57 and didn't even look a strong 6ft.
Junior
said on 15/Aug/17
He look 6'1 in Buffy but look 5'11 slouch with Rob.
5'11.5
said on 23/May/17
Was he more than an inch off David Walliams in Little Britain?

Editor Rob
you can see a
Clip Here
, I think Walliams is a bit more than an inch taller there...
Sandy Cowell
said on 26/Apr/17
I used to like Anthony in 'Buffy', and I've seen him popping up in many other things to boot, including the Tim Burton musical 'Sweeney Todd'.
He seems like a friendly and amicable guy!
I still think he tops 6ft, so I'll go with 6ft0.25. I was previously thinking on the lines of 6ft0.75, but I've changed my mind as a result of the picture and the comments I've just read.
Aza
said on 4/Oct/16
Looks slightly over 6ft in pic with you Rob
Rampage(-_-_-)Clover
said on 25/Sep/16
Rob, how likely is 6ft flat?

Editor Rob
last thing I really watched was Merlin, I think he could still look 6ft comfortably. In person though, a few years ago he did look a bit smaller than 10 years back, he might have lost a bit now.
Sam
said on 24/Sep/16
Hard to see him as this height, unless he's losing over an inch. Looks 5'11.5 in the photo.
Rampage(-_-_-)Clover
said on 23/Sep/16
This could be his peak and today is closer to 6ft flat
Aza
said on 17/Mar/16
Looks 6 ft in the photo . May have lost a bit from his peak as listed above.
Yaspaa
said on 15/Nov/15
Boreanez isn't 5'11 though.
Len
said on 30/Oct/15
Am not seeing 4.75" of height difference over 5'8" Rob in the pic above... even accounting for Head leaning in a bit and dropping height.
It's hard to give him any more than 6'0", flat. He does consistently look about an inch taller than 5'11" Boreanaz (who fools a lot of ppl with his spikey, upswept hairdo).
Garfield
said on 9/Oct/15
5ft10.5 with a slouch here. I believe 6'0. 5 at least
Rampage(-_-_-)Clover
said on 13/Aug/15
He can look closer to 6ft flat a lot now
NBAer
said on 17/Apr/15
Probably 182 or 183cm if stood straight,he's probably 185cm with an average dress shoe.
Rampage(-_-_-)Clover
said on 27/Nov/14
Rob, is it possible that he may have been 6ft1 in his 20s-30s?

Editor Rob
today he can look about 184, I think he could have touched 6ft 1 30's
SaveUsY2J
said on 22/Sep/14
@Realist: Trust me, this guy is well over 5'11" in person. He doesn't hold the best posture but he's still very much a strong 6-footer.
Realist
said on 12/Sep/14
What ? How much footwear does he have. Id give him 5'11" tops from this photo.

Editor Rob
his posture is at times not so good, but back on buffy I think he looked over 6ft, a normal shoe I think he had.
Josh b
said on 3/Sep/14
Click Here
My photo with him, 5'10 and similar footwear.
SaveUsY2J
said on 29/Jul/14
He didn't have a full inch on Boreanaz though, I don't believe David is under 184cm.
Rampage(-_-_-)Clover
said on 10/Jan/14
I think Denisof edges out both this guy and Boreanaz.
Rampage(-_-_-)Clover
said on 7/Oct/13
Lorne: I think Boreanaz can look 185cm range on Bones. It's been years since I've seen Buffy or Angel, so naturally my memory is a bit hazy. This guy easily looked 2in or more shorter than David Walliams who surprisingly only claims 6ft2.
Not under 6ft. He's slimmer than Boreanaz whose broader
Lorne$$$
said on 21/Sep/13
Rampage, as a huge Angel Buffy fan, let me say, without a doubt, Head was a cm or so taller. Even with Head in dress shoes, and David in boot shoes, David still wasn't taller. 6'1 not Impossible for Head, him at 185 and Boreanez at 184cm is perfect, Head 6ft0.75-6ft1, Boreanez 6ft0.25-6ft0.5in.
Rampage(-_-_-)Clover
said on 4/Aug/13
Boreanaz's head is tilted forward
Len
said on 27/Jul/13
@Rampage Clover - I'd actually say Head looks a touch taller than Boreanaz.
On Angel, Boreanaz always looked 6'0" and no more. But he got a lot of mileage out of his spikey hairdoo, which fooled some ppl into thinking he was taller.
Case in point:
Click Here
Rampage(-_-_-)Clover
said on 7/Jul/13
184-185cm David Boreanaz edged him out.
miko
said on 27/Jun/13
Probably closing in on 6'0 these days, although definitely not under it.
Lorne
said on 15/Apr/13
@tom: average height loss at age 55 is supposed to be around half an inch, so 1cm height loss in these pics is not only possible but likely. Having said that, he wasn't any over a full 6ft1 at peak, and I honestly think this listing is spot on. 185cm for Head, or a weak 6'1. (prob nearer 6 feet today)
Tom
said on 28/Mar/13
Editor Rob, did you measure him yourself and if so was this in the morning, afternoon or night-time.

Editor Rob
5ft 8 is height at lunch or evening for me
Tom
said on 13/Mar/13
Editor Rob, when did you met him? He may not have been at his peak height (people get shorter as they get into fifties).

Editor Rob
he's 53-4 in those pics
Rampage(-_-_-)Clover
said on 2/Mar/13
6ft0.25-0.5 is more likely, IMO. Looks 5ft11 range next to Rob.
Tom
said on 22/Dec/12
Rob, is 6ft 0.75in between 184-185cm tall on a tape measure?

Editor Rob
it's closer to 185cm than 184
Elijah (London)
said on 9/Dec/12
Did his surname just make me look out for it, or his his really head pretty huge?
Rampage(-_-_-)Clover
said on 8/Aug/12
Yeah but we're they bigger than yours?
Rampage(-_-_-)Clover
said on 29/Jul/12
Rob, what were his shoes like?

Editor Rob
pretty typical 1-inch
ali
said on 23/Jul/12
quite tall men my quess 6'0.25
Shaun
said on 16/Oct/11
Rob, why have you got Anthony head at 6'0.75" at 185cm and David Schimmer at 6'1" 185cm? Shouldn't Schwimmer be 6'0.75" on here?

Editor Rob
the last few times I seen Tony I think he can look a weak 6ft 1, but 0.75 and 1 both get shown as 185cm on the listings, I have to go to 6ft 0.5 to show 184 or 6ft 1.25 to get 186.

the feet/inches are the values I stored in the database, the cm value is just taken from the feet/inches and displayed as the nearest (whether up or down)
Rampage(-_-_-)Clover
said on 7/Oct/11
Keanu Reeves and Dave Schwimmer are both 185cm on the dot.
Dave Boreanaz and Anthony Head are both a little below at 6"0.5(184cm)
Shaun
said on 4/Jul/11
Yeah looks the exact same height as guys like Boreanaz, David Schwimmer and Keanu Reeves. Weak 6'1" range.
Rampage(-_-_-)Clover
said on 25/Jun/11
Neither David Boreanaz or Anthony Head are quite 6ft1.
Both are 184cm
Rampage(-_-_-)Clover
said on 12/Jun/11
I think 6ft0.25(184cm)
Josh
said on 7/Jun/11
I thought he was taler hes about 5'11.5 6'0 tops
Rampage(-_-_-)Clover
said on 28/May/11
Looks 5ft11+ with Rob but with better posture I doubt he's less than 6ft. However he may be more like a strong 6ft guy rather than a weak 6ft1
James
said on 3/May/11
does not look over 180cm with poor posutre in the photo.
Rampage(-_-_-)Clover
said on 19/Mar/11
Looks 181/182cm with Rob...upstraight 6"0.5(184cm)
James
said on 22/Feb/11
181cm with very bad posture
Anonymous
said on 5/Nov/10
he was also in little britain... great in buffy. :)
Doug
said on 6/Jun/09
I'm confused at this Rob as even though Head is notstanding fully straight Lazenby looks taller.

Editor Rob
Head never stands totally straight in most photos with fans I observe.
Doug
said on 6/Jun/09
I always thought he looked about 6'0 flat. Rob seems to be getting too generous in his old age LOL. C'mon does Anthoiny Head really look nearly an inch taller than George Lazenby in comparison?
Anonymous
said on 2/Feb/09
His surname has everything 2 do with uppermost part of his body :D
What a HUGE HEAD!!
Anonymous
said on 29/Jan/09
i would say 5'11 there's only three inches difference in them photos... if that!
Ian
said on 27/Jan/09
I see 6ft. I agree far too generous giving him 6ft.75. He's a good 2-3 inches smaller than 6ft2.5 David Wallams in little Britain. Was he wearing very little footwear ROB?

Editor Rob
He just wears normal shoes.
Anonymous
said on 26/Jan/09
if he's 6ft, then meat loaf is still 6ft. because there's is the sam height diffrence!
Anonymous
said on 26/Jan/09
In those pics you could barely see 5'11", being quite generous
Vibram
said on 26/Jan/09
looks no more than 5ft11 with rob in the thumbs up pic.
Alex3
said on 26/Jan/09
6'0 tops he looks.
Hugh
said on 26/Jan/09
Strong 6ft1.
Daii
said on 31/Dec/08
He doesn't look much smaller than 6'3 David Walliams on Little Britain in the Sebastian and the PM sketches... looks 6'0 - 6'1
El
said on 14/Nov/08
around 6ft 2 he towered over me at 5ft 5.
5'11.5 guy
said on 26/Apr/07
I saw this guy. We were around the same height shoed but I had a heel advantage. I'd say he's around 6'.
Ray
said on 5/Mar/07
I'd say he's at least 6'1". If you see him on little britain with Jamie Theakson and David Walliams there doesn't seem to be much between any of them.

Editor Rob
I think marginally taller than david tennant when in the episode of Doctor Who he done...but then tennant was wearing traditional converse so giving up a good 1/2 inch in footwear to head
CelebHeights Editor
said on 19/Aug/05

From a buffy newsgroup:
"He's also much much shorter in person than they make him appear in the show. We were changing clothes in the same room about a year ago, and I was struggling not to try and figure out his height by
mentally measuring the distance in height, given that I was wearing boots,
and he was barefoot/in heels"