Nicholas Brendon's Height
5ft 10 (177.8 cm)
American actor best known for playing Xander on TV series Buffy the Vampire Slayer. This photo is from a Collectormania event in 2008. We had roughly similar footwear.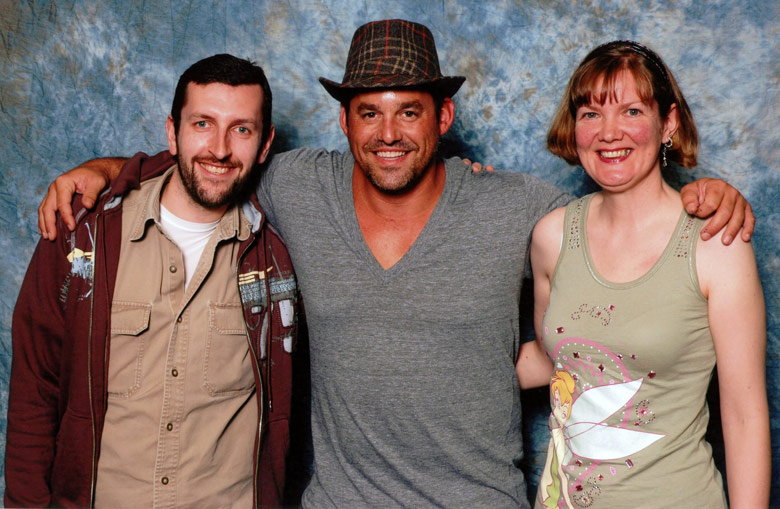 5ft 8 Rob, Nicholas, 5ft 8 Jenny
You May Be Interested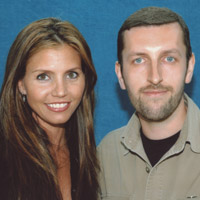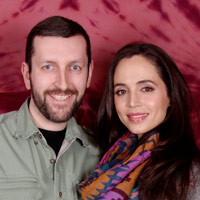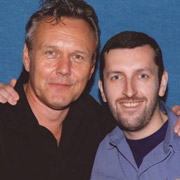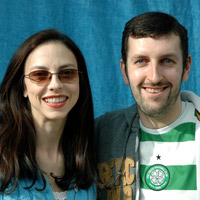 Add a Comment
43 comments
Average Guess (9 Votes)
5ft 9.81in (177.3cm)
Slim 6'1"
said on 27/Sep/20
Hard to gauge the picture as he's slouching
Slim 6'1"
said on 27/Sep/20
5'9..75"
Slim 6'1"
said on 27/Sep/20
177cm without the slouch
JohnMoore-162cm
said on 30/Apr/20
He could be more 5ft9 1/2"
OriginalAnon
said on 2/Apr/20
Looks 5'9''. Definitely not 5'10''.
Jammes
said on 9/Feb/19
@184-182
most of the actresses on Buffy were short,Juliet Landu,Michelle Tractenberg and Charisma carpenter were in the 5'6 range, while Sarah,Alyson,Emma and Eliza were much shorter
Nik
said on 12/Nov/18
@ Aza - So does Rob!
Aza
said on 17/Oct/16
Looks in pics to have bad posture.
184-182
said on 10/Apr/16
Always looked kinda tall on Buffy. Really doesn't look that tall compared to Rob and Jenny though. Is he slouching? It's hard to tell, but if he is I could see 5'10, 5'10.25. If he's not slouching I'd say around 5'9.25, 5'9.5
John S
said on 19/Mar/15
I'm the one posting below on 28 Oct 13. I got to take a photo with James Marsters and he is about 5"8.5" or so. He told me when he had a scene with giant David Boreaniz he had to stand on things so as not to look too small. haha. He's a very nice fella.
MarkyMark
said on 1/Feb/15
Wow, when I was a teenager watching Buffy, I always thought he was very tall.
blue
said on 15/Oct/14
Am i the only person who thinks that he really looks like matt leblanc(friends)?! :-D
SaveUsY2J
said on 6/May/14
He was an inch or so taller than James Marsters, he can't be as low as 5'9.
Tamagochi
said on 31/Jan/14
hmm, he looks the same height as rob and jenny, even if one takes into account that he is leaning slightly forward it makes him 5'9 at most and a weak 5'10 in shoes...Im two inches taller than my brother and on photos, even when Im slouching, there is still a noticable difference...unlike in the pic above
he looks 5'9 on buffy too, once you know that gellar and hanningan are both very short
John S
said on 28/Oct/13
I met him this past Saturday and basically took the same photo pose. He's leaning a bit forward and his head is down, same as in mine and my wife's photo. He's about 5'11".
Yaspaa
said on 11/Sep/13
Yeah, 5'10.
thorterr
said on 14/Jan/13
that guy aint slouching,hes standing to attention with his arms out stretched
Bakura
said on 8/Jan/13
@Aragorn: No. He's slouching *a lot* in this photo. Rob met him and stood beside him. He wouldn't miss the mark by a full 1.5 inches. Not to mention, in his Buffy days he always looked slightly taller than James Marsters, who as Rob's photos with him attest, isn't a hair under 5'9.
Aragorn 5'11
said on 22/Dec/12
Strong 5'8.5. No more.
Mathew
said on 8/Oct/12
Could be more 5'9.5", he doesn't look like he'd straighten up all the way to 5'10".
Bakura
said on 5/Oct/12
He's leaning very prominently, I could believe 5'10 if he stood up straight.
tilda
said on 3/Oct/12
on r3v001 comment 5'10 isn't tall
thorterr
said on 23/Aug/12
are yous guys crazy? 5ft 8 and a bit at most ,,yer 5ft 10 with the hat on
mark
said on 23/Oct/11
He's 5'10 met him at im 5'8 he was taller ten me he's defo 5'10
r3v001
said on 9/Aug/11
thought he was so tall on buffy then realized the girls were so tiny they made him look huge! hes really just slightly above the 5'9 average.
LSU ALUM
said on 16/Jun/11
Please take this as a compliment. No ill intent meant, but Jenny is stacked.
PHL
said on 10/Jun/11
HES 5'10 FOR SURE. with his hat on ...
Legend
said on 27/Apr/11
He doesn't even look 5'10, more like 5'9 and his hat isn't fooling me.
Matt
said on 22/Nov/10
hmm, I see you're trying to make the same posture as him but I cannot see 2 inches difference even with the shoe. this guy looks like a 5ft 9 guy in reality.
Josh.J
said on 26/May/09
wow he did let himself go didnt he which makes him look older then he is. i agree with the listed height, 5'10 max.
Tommy
said on 10/Sep/08
Rob, after you met him in person, what is the highest and the lowest you could accept for Nick?
[Editor Rob: he's the kind of guy who has loose posture, but low 5ft 9.25, high 5ft 10.]
miko
said on 28/Aug/08
I wonder how tall he would actually be if he did stand tall. I think if he had his hat off here, he'd be at best the same height as Jenny. I would say 5"10 maximum.
Tony
said on 28/Aug/08
this guy got heavy
Lego
said on 27/Aug/08
epic hat :D love it.
definetely connery would need one.
Brad
said on 27/Aug/08
Groovy Scottish hat. Sean Connery & Rod The Mod need one.
Derek
said on 26/Aug/08
5'10" tops and even that might be pushing it a bit. I think you're being very generous Rob, by giving Nick the extra .25".
anonymous
said on 25/Aug/08
definetly does not look 5'11" in this photo.
Lego
said on 25/Aug/08
nice girlfriend Rob, age don't matter anyway she looks a bit older than you ;) i consider it a good thing actually, the real question is why we can see her face and your yours :=D hehe
anyway Nicolas to me seem like a 5'10 man (weaker 5'10 though) so 177-178 should be proper.
[Editor Rob: yeah, Jenny does have a few years on me. She doesn't mind showing her face, I must keep my identity half secret!]
Anonymous
said on 25/Aug/08
He does look 5-10. no way near 6-1
[Editor Rob: this guy is no Stallone with his posture so in that photo I loosened myself to try match up a bit - Jenny stood normally. With our footwear we would look identical height (me/jenny that is).]
Neve
said on 25/Mar/08
Seriously? I remember seeing somewhere that he was 6'1''. This totally burst my bubble.
Anonymous
said on 7/Aug/06
i met him at a convention and i am 5'0, hes definatley 5'11 cause i was just below his shoulders.
Anonymous
said on 13/Feb/06
I'm pretty sure I saw an episode of Buffy which showed a close-up of his ID card which said "5'10' 170lb"
175cm16andgrowing
said on 2/Dec/05
I think he's already confirmed his 5'11''. That's right.