Antoine Griezmann's Height
5ft 8 ½ (174 cm)
French footballer, who has played for Real Sociedad and Atletico Madrid. While at Sociedad he was listed:
"Estatura 176 cm, Peso 68 Kg."
and at a medical measured over 175cm earlier in the day.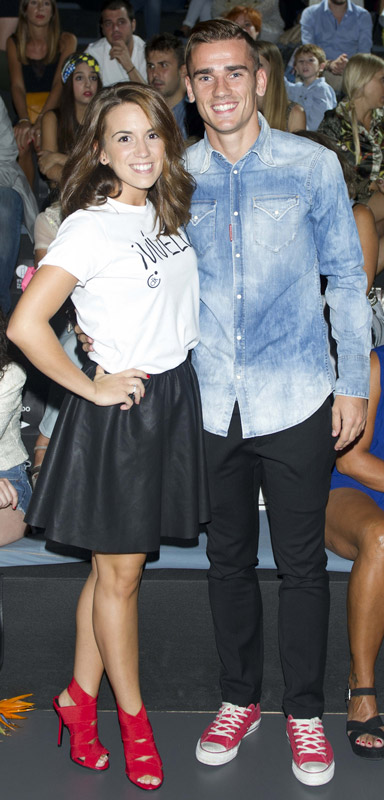 Photos by PR Photos
You May Be Interested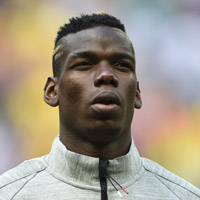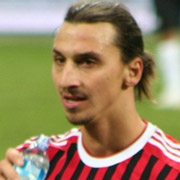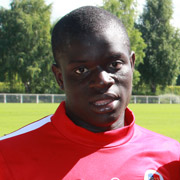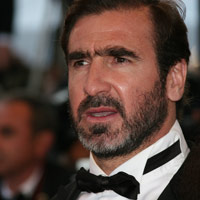 Add a Comment
101 comments
Average Guess (102 Votes)
5ft 8.13in (173cm)
Valois 2.0
said on 20/Jul/19
If he was measured over 5'9 in the morning, why is he listed at 5'8.5? Does he shrink over an inch throughout the day?

Editor Rob
There was marc stengen who got 1cm difference in his measurement, which makes me wonder how well they are calibrating the stadiometers.
Christian 6'5 3/8"
said on 19/Jul/19
@soccer
Taller doesn't necessarily mean better. I'm around 6'5" but I'd rather be shorter if I had to choose.
soccer
said on 17/Jul/19
@Importer I agree 6'5 rules!
Nik Ashton
said on 16/Jul/19
@ soccer - 5'6" is only slightly short and 5'8" is not short at all.
Importer
said on 15/Jul/19
@soccer
For men, a more realistic approach would be:
h 6'5 Very tall ( 6'5 )
h 6'3 Tall ( 6'3 )
h 6'1 Tallish ( 6'1 )
h 5'11 Above average ( 5'11 )
h 5'9 Below average ( 5'9 )
h 5'7 Short ( 5'7 )
To me individuals over 6'5 are easily a towering figure. In this day and age 6'1 is still tall but in a few decades I feel it's going to be tallish.
soccer
said on 14/Jul/19
@Nik
Below 5'7 very short
Below 5'9 short
Johnson
said on 14/Jul/19
You can see busting a gut he raises from 175.6 to 175.7
Only 1 cm it indicates when 175.6 he did not have bar just in skull but he gets raising the bar moving bar to 175.7 so he gets it when busting

Editor Rob
That's a surprising height he managed, at worst he might be 5ft 8.75 later in the day then.
Johnson
said on 14/Jul/19
175.7 in Barcelona busting a gut
Upgrade!!
Nik
said on 17/Jun/19
@ soccer - 174 cm is not short in the UK, Spain, France, USA, and most other countries in the world!
soccer
said on 12/Jun/19
1,74 is still short.
soccer
said on 18/Feb/19
5'8,5
Renato:)
said on 10/Jan/19
174 cm
Littlelee168cm
said on 7/Dec/18
Would the woman with him be about five foot without heels rob

Editor Rob
I'd say 5ft or not much over might be possible.
Lava
said on 16/Oct/18
171-172 cm range
187.5 cm
said on 10/Sep/18
172,5 cm
khaled taban
said on 4/Sep/18
How tall do you think Gabi Fernandez is Rob? He listed as 179 , 180 and 181 cm on different pages !
Johnson
said on 23/Aug/18
@Canson Griezmann measured 5'8 in the morning when?
Canson
said on 23/Jul/18
Lol how is he 5'9" when he measured around 5'8" in the morning? Really, inflating someone's height is not a sign of respect. It's just silly
Vexacus
said on 20/Jul/18
He's 5'9 , great striker .

Editor Rob
jjh
said on 18/Jul/18
173.5
Monkey knees
said on 15/Jul/18
5'8 spot on. Was shocked he was of low/average height. He is stick thin and looks like a 5'10plus guy When on his own.
Miiiiiiighty_-
said on 12/Jul/18
172cm
Nik
said on 12/Jul/18
@ Lello
Neither do I!
Canson
said on 11/Jul/18
That still looks too high. I could believe morning height and 5'7.75 tho
Nik
said on 10/Jul/18
Great striker and average in height!
Lello
said on 10/Jul/18
My guess was 5'9, he's pretty skinny too. Appears as a man of average height, I don't get why people call him short.
Tio Shark
said on 8/Jul/18
Yeah short guy 5'8 , but great striker
khaled taban
said on 2/Jul/18
he isn't short even if he was 5'8" !
Tunman
said on 19/Jun/18
Well 173-4 isn't really short...when you take random people.But it's short in sports world.Average for football players must be around 179-80 today,so it's like in the 25% at best.Still very common,maybe at crossroads between end of average and beginning of short.
As for Griezmann's gf,she looks a good 5.5"shorter,so probably near 8"once they're barefeet.I could buy 5'0.5"but no more
cmillzz
said on 16/Jun/18
LOL 174 cm is not short. Whatever helps you sleep at night though. He looks like an average sized guy to me, does not give off a short impression.
lee168cm
said on 12/Jun/18
I think his girlfriend must be a flat 5 foot and gets 3 inches from the heels as she looks 5 or 5.5 inches shorter than him and doubt his trainers will add much if any height
mande2013
said on 8/Jun/18
How tall do you think his girlfriend is Rob? She seems quite small.

Editor Rob
She might not be much over 5 feet.
Nik
said on 20/May/18
@ Midget173
He looks what he is to me, average!
Nik
said on 20/May/18
He is practically average for a Frenchman!
Midget173
said on 17/May/18
174 is still short , he looks it
Canson
said on 3/May/18
Agree with Mark182 maybe 5'7.5. Doesn't look 5'8" with other players
Nik
said on 3/May/18
5'8"!
Mark182
said on 2/May/18
5'7 same as Ribery
Khaled Taban
said on 25/Apr/18
I think that he is 5'8.25"
QM6'1QM
said on 22/Mar/18
What ?
Rob, you taller than guy. Easy, without a doubt!
About 5'8 (172 cm) for Griezmann.
Canson
said on 2/Mar/18
5'8.5 is too high next to Derrick Rose who is 6'1.5
Nik
said on 2/Mar/18
I think that 5'8" is possible, but no less!
JJJ
said on 27/Feb/18
5'8 Flat is better suited.
James
said on 20/Dec/17
He can't be 5'8.5 if Ribery is 5'7:
Click Here
zak
said on 15/Nov/17
solid 5'8 maybe slightly more. he's not 5'6 because he towers over 5'5 Kante.
Sacred
said on 8/Nov/17
I think he is 176 cm
feez
said on 10/Sep/17
I come from France and honestly he looks about 5'6 - 5'7 without exagerration.
Canson
said on 16/Aug/17
@Johnson: but more often than not they are upgraded even people with specific measurements. I can see if you downgraded them since most measurements take place in the AM but people who are fully grown won't be any taller than they were measured.
Johnson
said on 14/Aug/17
I predicted Ter Stegen as a 186 cm tall goalkeeper and he was measured on a video I showed in the soccer section in 186.8. So I do not inflate, I even discounted him decimals because of the hour
Canson
said on 13/Aug/17
@Johnson: I respect your opinion and you as a person but it is very difficult to take what you say seriously especially when you inflate every player and every person to make a soccer player taller. Especially when you go out and claim that every player grew after being measured and even throw oddities in such as "I wonder what Carmelo's height would be 2 hours after waking up". That is foolish and just says that you are trying to inflate everyone's heights which you do
Slim 182 cm
said on 17/Jul/17
Flat 5'8.
Johnson
said on 16/Jul/17
@show I think so
Show
said on 14/Jul/17
@Johnson how tall is alexandre lacazette.175?
ma
said on 5/Jul/17
172 cm would be more accurate.
Always looks a short guy in the pitch
edouardo
said on 2/Jul/17
173,5 cm
James
said on 28/Jun/17
I agree with the results of the poll. He is 5' 8" flat.
Christian-196.5cm (6ft5 3/8)
said on 15/Jun/17
The girl on the left may be around 4'11.5", since Griezmann's not even 5'8".
Canson
said on 15/Jun/17
Well Johnson that may mean the estimates are off. Rose is no more than 6'1:5 and that's a gift. He looks 6'1" flat tbh and that's how most that have met him classify him. Chances are he was a little over 6'1 (probably not his lowest either) and that they gave him the full 0.5". Either way for practicality rose is 6'1.5 how rob has him listed. I just don't believe in making excuses that someone else grew or choosing a height that they'd measure earlier in the day just to make these soccer players a certain height
Johnson
said on 14/Jun/17
@Canson my predictions about Griezmann are because I have seen Griezmann with many footballers on football cleats. Footballers on French national team and Atletico de Madrid standing lined up
Canson
said on 12/Jun/17
@Johnson: rob says Rose is 6'1.5 but you want him to be 6'2.5. If he has both where they are why do you challenge Rose making him taller when he clearly is not instead of thinking maybe Griezzmann isn't as tall as listed which is the more likely of the two
Nik
said on 12/Jun/17
@ Rob
How tall is the lady in the picture above please?
Editor Rob: 5ft - 5ft 1 range
Nik
said on 12/Jun/17
He is probably 5'8" - 5'8.25"!
Johnson
said on 11/Jun/17
@Canson but Rob says Griezmann is 5'8.5
Canson
said on 10/Jun/17
5'7.5 tops
Canson
said on 10/Jun/17
LOL Johnson are we looking at the same picture? Maybe we aren't. Isaiah Thomas is clearly taller than him and that's with a poor angle. You want Griezmann to be 5'8" (look at your comments where you have all but inflated Derrick rose's height saying he grew an inch after he was drafted when he's shorter than legit 188-189 guys in the NBA and also shorter than the 186-187 guys as well). Sorry but Griezmann is not 5'8" at least it never appears that way in pics with these guys. I don't think Isaiah is even a cm over a flat 5'8". Griezmann is 5'7"
Johnson
said on 26/May/17
He looks 0.5 cm taller than Isaiah Thomas
Click Here
Headbanger
said on 10/May/17
Shorter than Chamberlain
177 cm (m|GER/NRW/CGN)
said on 1/May/17
5ft 7 next to weak 6'1 CR7
Chris
said on 10/Apr/17
Any chance of 175cm?
Editor Rob: Chris, I can't see him that tall.
Muzzy
said on 24/Jan/17
Just heard A Guillem Balague a high profile Spanish football journalist describe him as 5"7 just now on skysports , I think he needs a downgrade
mande2013
said on 15/Jan/17
Hmm, someone I know personally had their picture taken with Griezmann, and he actually did look at least 5'8 or so after all.
Canson
said on 4/Jan/17
@Johnson: that's where you are getting Rose 6'2.5. In shoes. He's 6'1.5 barefoot
Click Here
Canson
said on 4/Jan/17
well Johnson I guess it means Griezmann isn't that height then. Rose was specifically measured at 6'1.5 and a poster that met him said he's 6'1" flat on his page. I believe he's 6'1.5. But Unfortunately like I mentioned in a different post where James also commented, you can't continue to "inflate" reliably measured people just to make a footballer or someone else taller or the height they claim. Rose was measured that he likely isn't higher than that. If it comes to one being measured the other being measured and one is higher it is far more likely that one is Morning the other afternoon. But I assure you Rose isn't higher than he's listed pre draft.
MD
said on 3/Jan/17
He looks so tiny next to Rose, and not just height, but just how much more narrow he is, too.
Johnson
said on 2/Jan/17
@Canson if Rose is 6'1.5 Griezmann could not be over 1.72...
Canson
said on 1/Jan/17
@AHD: means he could be 6'1" flat as well if this was a morning measurement
Johnson
said on 1/Jan/17
@AHD 6'4-6'4.5 that would put Griezmann 172 cm!!! It can't be true
AHD 6'4-6'4.5
said on 1/Jan/17
@Johnson he was listed 6'1.5 barefoot at the NBA Draft express
Canson
said on 31/Dec/16
Rose is no taller than he measured. He measured 6'1.5 and looks it on the court
Johnson
said on 30/Dec/16
@AHD 6'4-6'4.5 yes, I put messages below the pic with Derrick Rose. Rose is 6'2.5
Nik
said on 28/Dec/16
Yes I think he has the 5'8" look.
typing...
said on 27/Dec/16
5'8 - 173cm
Johnson
said on 23/Dec/16
@Rob there is something wrong look at Griezmann with Derrick Rose, you list him as 187 cm
Click Here
AHD 6'4-6'4.5
said on 23/Dec/16
Rob have you seen him with derrick rose. Griezmann looked 5'6 next to drose at 6'1.5
dpp
said on 11/Nov/16
still think near 173 than 174.
Toor
said on 31/Oct/16
Good listing Rob, although i dont think 173 cm is out of the question, definately not 175 cm or 176 cm
SAK
said on 27/Oct/16
Maybe 174cm is too high. 173cm is probably more accurate. But it wouldn't surprise me if he measured 172cm.
A safe bet 173cm.
mande2013
said on 25/Oct/16
I still think 174 is too high. He always gets completely dwarfed by guys like Pogba and Giroud.
Lmeister
said on 18/Oct/16
He is/was listed 172cm/64kg in many sites/newspapers like Skysport, Corriere Della Sera, Raisport and Aftonbladet. I'd gestimate him at 173cm. He looks very similar to Neymar.
MDV
said on 18/Oct/16
Great that Rob fixed his height at 174 cm now
Editor Rob: I think the consensus on this one is that the 175 or 176cm that both his clubs gave him are too high.
MDV
said on 18/Oct/16
Here is Griezman with Ronaldo.... he looks around 15 cm shorter but with footwear disadvantage.
He could be a 5 ft 8 guy...but not a 5 ft 9
Click Here
Nik
said on 18/Oct/16
5'8.5 This would be my ideal height. At 5'8 - 5'8.5 I don't think he is less than average worldwide. He is a great player and I hope atletico Madrid win the La Liga Championship.
spainmen191cm
said on 18/Oct/16
I vote 5ft8.5 for him, but 173cm is not out of the question I think but 5ft9 is just too much in my opinion
Borats Chicken
said on 17/Oct/16
rob, that girl next to him would she be 5'3?
Editor Rob: 5ft 2-3 zone maybe, I presume a girlfriend.
Rory
said on 17/Oct/16
Surprised he's this tall I thought he was like 5'7.5-8.
Leonardo 1.73m
said on 17/Oct/16
mande2013 said on 9/Jul/16
So Rob, how do you feel about Griezmann? You haven't yet given us your opinion on his height, although my hunch tells me if he stood next to you, you'd edge him out by about a cm or so. I could see him being 5'7.75-5'8. What do you think?
Editor Rob: yeah he could be 5ft 7.5 range
5'9? No way, my guess is 5'8.25-5'8.5
Editor Rob: I'm starting him at his official claim and seeing what users think of this guy, I think an average of somewhere over 5ft 8 under 5ft 8.5 is what he may well be, with Ronaldo he could look under 5ft 9 a bit.
sam
said on 17/Oct/16
he is 173cm no more h'es a short guy
MDV
said on 17/Oct/16
I think that Robbi Paul would be marginally shorter than him...only 0.5 inc difference
Johnson
said on 17/Oct/16
@Rob Great addition, I think you should type that he is listed 175 cm in Atletico de Madrid for the last 2 seasons. I think he is 175 cm but I think he is slightly shorter than Rooney
Blake
said on 17/Oct/16
I thought that he was under average height?