Eric Cantona's Height
6ft 2 (188 cm)
French former Footballer who played for Manchester United, turned actor from films such as Looking for Eric, The Salvation, Switch, Elizabeth and You & the Night.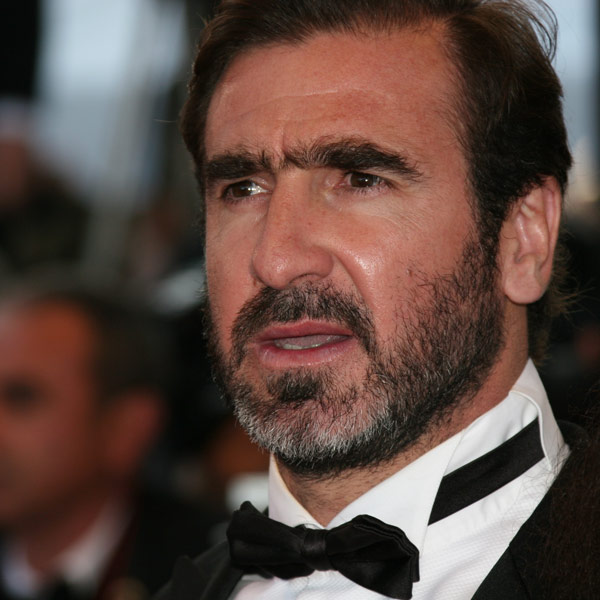 Photo by Denis Makarenko/BigStock.com
You May Be Interested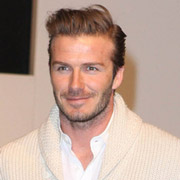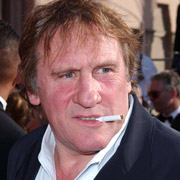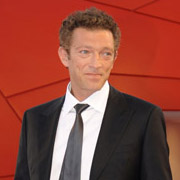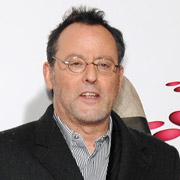 Add a Comment
36 comments
Average Guess (23 Votes)
6ft 2.02in (188cm)
Arch Stanton
said on 9/Feb/21
Il a toujours regardé à peu près à cette hauteur, 188 centimètres. Eric est certainement l'un des footballeurs les plus mémorables des années 1990. Je me souviens encore de ce coup de tête lors du match de Crystal Palace comme si c'était il y a quelques années seulement. Je te salue, Roi Eric !
Rapha
said on 9/Jan/21
He is possibly 188 cm in the morning but not taller than that.
Slim 6'1"
said on 18/Dec/20
Weak 6'2"
Jkiller
said on 16/Dec/20
Decent 6'2.
Nik Ashton
said on 3/Jul/20
I have seen his Dad listed as 1.62 m online.
Miss Sandy Cowell
said on 24/May/20
🎂🎈⚽🎭 Happy Birthday Eric! 🎭⚽🎈🎂
Many Happy Returns to footballer turned successful actor Eric Cantona, who celebrates his 54th Birthday today!
6ft2 😃👍
🎂🎈⚽🎭🎂🎈⚽🎭🎂🎈⚽🎭🎂🎈⚽🎭
Rory
said on 5/Sep/19
I think 6ft1.75 personally. I feel he is one of those guys whose close to 6ft2, 6ft1.5 feels a tad too low. Maybe 6ft1.75 in his playing days and 6ft1.5 now in his fifties.
K.A 188 !
said on 4/Sep/19
Honestly am not sure if Cantona was ever 6ft2...
@ROB
I remember watching a Joga tv Youtube video Cantona and CR7 stood beside each other and looked the SME here is the link
Click Here
Maybe he was 186 peak at most today he is definetely not 6ft2.

Editor Rob
Eric could be 6ft 1.5
Miss Sandy Cowell
said on 24/May/19
🎁🎈⚽ Happy Birthday Eric! ⚽🎈🎁
From a massive career in football to going on to star with the brilliant Cate Blanchet in 'Elizabeth', a film about my favourite Tudor monarch, and plenty more besides! Bravo Eric!
6ft2 and handsome with it!
💝🎂💝🎂💝🎂💝🎂💝🎂💝🎂💝🎂💝🎂
Rampage(-_-_-)Clover
said on 26/Jun/18
He does look near 6ft2 most of the time, 187cm is the least I'd argue.
Height
said on 23/Jun/18
More in the 186 cm -187 cm range during his playing days.
Sandy Cowell
said on 21/Jan/17
What a very impressive career Eric has enjoyed! I was stunned to see him star with the fantastic Cate Blanchett in the film 'Elizabeth'. I said to my boyfriend "Wow! This guy has made it as an actor - big time!"
I think Eric looks every inch of the 6ft2 written here, if not a touch more!
Being this tall must have been handy for Eric's football career! I certainly remember watching him play - he did stand out! I particularly enjoy the international matches and the important cup finals. Well, I'd be a real spoilsport if I didn't enjoy football as my boyfriend LOVES it more than anyone I've ever known!
⚽🏆🌍🌏🌎🏆⚽ 🍻👍
Rampage(-_-_-)Clover
said on 24/Nov/16
More a solid 187cm guy
mickey
said on 23/Nov/16
an actual 6ft 2 apparently?
Borats Chicken
said on 27/Aug/16
Rob, would his current height be 6'1.5 to 6'1.75?
Editor Rob: it's possible 187 range.
Jed
said on 27/Jul/16
Check the picture of him with Andy Murray (on Murray's instagram), Murray looks at least an inch taller.
Rampage(-_-_-)Clover
said on 1/Oct/14
Weak 6ft2, Rob?
[Editor Rob: yeah he can look that]
Rampage(-_-_-)Clover
said on 27/Dec/12
6"2.5(189cm) in shoes definitely
Ir-
said on 18/Dec/12
He's actually pretty tall, when he was standing next to me and my friend, he almost had the same height as my friend (who is 6'4) and he was remarkably taller than me (6ft). Altough he was wearing high shoes, I think he's around 6'2 1/2
Robby D
said on 28/Aug/12
Definately 6'2" in my opinion.
Rampage(-_-_-)Clover
said on 18/Aug/12
Nah 6"1 flat is out of the question. Looks near 6"2 alright but maybe just a bit shy of that
"height: 6 ft 1.75 in (187cm)". Probably identical to fellow ex-pro footballer and hardman, Vinnie Jones.
Godred
said on 22/Jan/12
I could buy 6`1
walter
said on 24/May/11
wax model is probably the closest i will get to the real person,thats good enough for me,lol
Rampage(-_-_-)Clover
said on 20/May/11
Those wax models are never really a great way to accurately gauge height
walter
said on 29/Apr/11
in my previous comment i ment to say the statue was bigger than me on the photo,i was standing next to the statue,i compared us,thats my oppinion.
Walter
said on 28/Apr/11
I took a picture in madame toussauds museum in london,the statue was like 1/2 inch bigger,i am about 6'0.75-6,1(185 cm european),he is like 186,5 cm
Daii
said on 30/Jun/09
I thought he was a 5'11 (180 cm) guy until I payed more attention to his posture and realized hes a strong 6'1 if not 6'2 for sure.
Doug
said on 28/Jun/09
Peak wasn't he 189cm? I just remember having a Premier League sticker album back in around 1995 and he was listed at 189 I think. Looks a legit 6'2" to me.
Anonymous
said on 16/Jun/09
Definite 6,2". He had Jonathan Ross by a good inch on his Ross's show a couple of weeks ago.
Joe
said on 16/Jun/09
im surprised his height is 6'2 on here. i agree with guk because i remember his height from the merlin sticker books and the footie sites to. i've never heard 6'2 for him but have heard many times 5'11 and 6'0 mentioned.
Hugh 190cm
said on 15/Jun/09
I used to go to Man U matches all the time back in the 90's when they played Arsenal ( I support them). Cantona did look close to 6ft2. Maybe 186-187cm.
GUK
said on 15/Jun/09
He used to get listed as 5ft 11 by footballing sites then all of a sudden it changed to over 6ft. He's def well over 6ft
Austrian
said on 15/Jun/09
lol
never knew Cantona was that tall
thought hes like 180-182
but oh well i cant remember him that well :D
Adam
said on 13/Jun/09
I am not a man... I am Cantona haha
Zach
said on 11/Jun/09
Was a big guy. Stuck his chest out all the time too stallone style.
miko
said on 11/Jun/09
Certainly looks all of 6"2.