Armand Assante's Height
5ft 9 ½ (176.5 cm)
American actor best known for roles in films such as Judge Dredd, Loaded Weapon, Fatal Instinct, The Mambo Kings, Gotti, Hoffa and 1492: The Conquest of Paradise.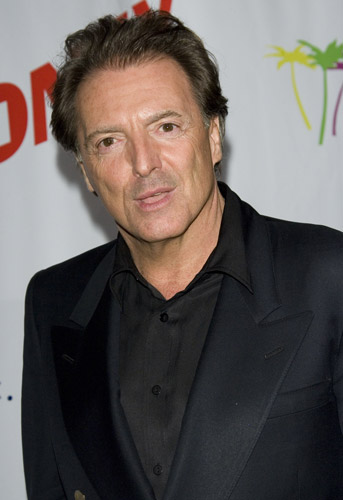 Photos by PR Photos
Add a Comment
25 comments
Average Guess (3 Votes)
5ft 9.5in (176.5cm)
Jkiller
said on 25/Jan/20
He always did look about 2cms taller than Stallone, so close to 177cm seems decent
Ian C.
said on 23/Dec/19
Assante played Mike Hammer in I, the Jury, and wore ridiculous high heeled boots, which only amplified his miscasting as Hammer. Hammer is described in the (lurid) books as big and ugly, and Assante is neither.
Rising - 174 cm
said on 8/Sep/18
Always been a fan of Assante and I'd have to agree with this listing. I don't remember him looking less in Private Benjamin w/ Goldie Hawn, he was a bit taller than Sly in Paradise Alley and he looked more than an inch taller than Banderas in Mambo Kings, but he's actually still comfortably taller than Banderas at 67:
Click Here
Click Here
Posture is a bit up and down at that event, but there are enough photos that show that and Antonio even had at least 1.75" heeled cowboy-type boot, though I can't tell if Armand has something similar from that front angle. He also looked easily 5'9" range when he guested on a 2015 episode of Law & Order SVU aged 65 wearing shoes with a decent heel, but low cut enough to see no lift:
Click Here
He looked maybe 1.5"-2" shorter than 6'0" listed Danny Pino:
Click Here
Click Here
Click Here
He was also an inch or more taller than 5'8" listed Raul Esparza, but tough to tell on the episode. Either way, he doesn't look to have lost much height for his mid to late 60's.
Greg Perdue
said on 24/Sep/11
yea I thought he was 5ft 9in(175cm) cause in Judge Dredd it noted him as being 200cm or 6ft 6in, that is way off for 5ft. 9in.
Not Jake
said on 18/Jun/11
He is a very powerful actor. Despite being on the shorter side, his chiseled looks and overall demeanor always amazes me. I would say 5ft 9.5in is a very accurate height for him.
WOW!! Didn't know 5'9 was "on the shorter side", it's average, not short, short is 5'7 and less. 5'11 and more is TALL. The problem isn't the value, it's how people measure themselves. Most people add 4-5cm to their height. Measure properly then claim that height. 5'9 is not short or tall, it's average.
Nathan
said on 7/Jun/11
I remember I saw him in Pizza Pomodoro in London England very trendy place.. with Paul Young singing and he passed by.. I'm strong 5'10'' and he was at least 1" or a bit more taller, it could be his shoes I couldn't see since that place was packed..
Alex2401
said on 1/Apr/11
Maybe no more than 5'9 (175cm)...
glenn
said on 9/Mar/09
its for you,real anonymous.never saw the guy before.ive been tricked about his height i guess.this was an event.so,tricky footwear is possible.
Misha
said on 9/Mar/09
Glenn, this guy is somehow getting a big boost here. In the remake of "On the Beach" Rachel Ward at 5'9" in flat shoes towers over him in dozens of scenes.
It's a miniseries and they have close to an hour of screen time together, thus affording many perspectives of their height difference. Clearly there is real augmentation of his height at work in this photo. Boots with lifts inside them is the only explanation I can think of that reconciles these two very different views of Assante's height. So the answer to your question of 6/Mar/09
is obviously a resounding "yes".
Alex2401
said on 8/Mar/09
177cm seems right for Armand.In Mambo Kings he is 3-4cm taller than Banderas.
And in Two For The Money he is 10cm taller than Al Pacino.
THE REAL ANONYMOUS
said on 8/Mar/09
I'm a big fan of Assante. Thanks for posting such a cool pic Glenn. He appears taller in this pic than I thought he would be.
glenn
said on 7/Mar/09
never saw gotti.too stupid and lazy to try.my friends saw him.one person im close considered him family.
Brad
said on 7/Mar/09
Lifts are a 100% possibility. He's like really short in "Gotti". They probably made him look shorter with him without his usual lifts. Gotti wasn't a big guy. There's an autograph you shoulda got but then he'd want a piece of the action. I wrote him in '89 but only got the magazine cover sent back refused at his club house in Ozone Park. At least I tried.
glenn
said on 6/Mar/09
could this guy be in lifts? he seems 5-11 here.
Brad
said on 5/Mar/09
Looked 5' 8.5" in "Gotti".
glenn
said on 5/Mar/09
5-9.5? he seemed 5-10ish but he had dress boots on.
Napoleon
said on 9/Aug/08
bah, Assante can't be 5'9''. In Striptease he's 5'8''. Hunley also 5'8''. but he's so cool, that guy. I'm also 5'8'' but I bet he'd look enormous if stood b4 me.
S
said on 23/May/08
Hi, I saw the trailer american gangster in youtube and about 1 min and 28 seconds there is a picture of Assante on the wall that, considering he is without shoes he is less than 69 inches. You can get this movie trailer with better resolution at the site "movie-list".So another guys like Stallone and Banderas can be shorter than this.
chris101
said on 28/Mar/08
In a recent cigar aficianado article (early '08) he was stated as being 5-11. He is on the cover of the magazine.
Sandro
said on 19/Dec/07
I met him in London last year. I am 5'10' exactly. He was slightly taller.
Nolifts81
said on 12/Aug/07
I've met him in Capri (Italy) 3 years ago.He is 5'9".
talker
said on 8/Aug/07
Assante is about the same height with Banderas in Mambo Kings,hard to say who is taller.
Frank2
said on 9/May/06
Another case of the IMDb being inaccurate:
Click Here
They list Armand at 5'10" and Sean Maguire at 5'11". I can tell you that Armand's height is closer to being correct since not only have I seen him, I've spoken with him which was back when I worked at Fox. He was shorter than me by about two inches so 5'9" should be his correct height. Just from looking at this photo I seriously doubt that Maguire is anywhere near close to being 5'11". More like 5'8".
carlito
said on 8/May/06
5.8
Mr. R
said on 7/May/06
In one of my old mags, it states that he seemed short like Napolean when he played him in a movie, but the story claims that he is "5 foot ten and a half".