Art Malik's Height
6ft 0 (182.9 cm)
Pakistani-born Actor recently in Holby City, also was in True Lies. His agency lists him as 6ft.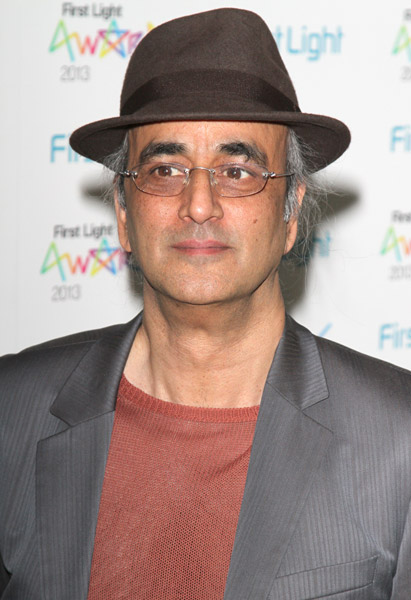 Photos by PR Photos
Add a Comment
15 comments
Average Guess (5 Votes)
5ft 11.65in (182cm)
Rory
said on 12/Sep/20
Didn't look any less than 6ft peak and could often look a bit over it. I think 6ft0.25 peak is definitely feasible. In an episode of the professionals he could look near 4 inches taller than Martin Shaw. In upstairs downstairs at 57 looked not too dissimilar to Neil Jackson.
Peak- 6ft0.25
Now- 5ft11.75
ken
said on 9/Oct/17
next to arnold he looks around 5ft11
Rampage(-_-_-)Clover
said on 20/Dec/14
184cm in his 20's, Rob?
Scott 5'11
said on 16/Feb/13
I remember him in true lies. 'Your fired!' lol. He was slightly shorter than Schwarzenegger but there weren't much in it. 5'11.5?
Jake: 1.82 m-- 1.83-- 1.84 m
said on 3/Aug/12
He consistently appears 6' 0" (1.83 m) or thereabouts on-screen.
Shaun
said on 4/Nov/11
I thought he looked 6'1" actually in Holby although thinking about it I think he was about an inch shorter than Jeremy Edwards who is 6'1".
5\'7.56
said on 22/Jan/11
6' is spot on, 2" difference between him and Govarnold.
Anonymous
said on 23/Dec/10
i think artmalik is 5'11'' because i seen him stand next to arnold and he looked a wee bit shorter there was a two and a half inch difference so i think he is only one way to tell is get a six foot 0 person to stand beside him and if there's a tiny inch difference then he is ''511' submitted by nick kanellakis a height expert and weight expert degree in math
Anonymous
said on 30/Nov/10
i think art malik is 5'11'' because i seen him stand next to arnold and schwarenger is 6'2 there was a 2 and a half inch difference so most likely i think he could be. cause two inches and a half u could easily tell when schwarenger stood beside him i noticed look very carefully at there head levels so i think he could be 5'11 and three quarters that looks like six very similar lol iam good in math and i myself is 5'11''and three quarters and look like six feet 50% but some people are bad with telling height but somtimes its hard to tell cause 5'11 and three quarters look exactly like six there very identical. i was walking with my dad once and he's six ft and noticed his head was past mine by a very tiny inch thats hard to tell.
Ejel Khan
said on 23/Jun/09
Malik is 5'11"
dmeyer
said on 9/Jul/07
actualy i meant cliff curtis my mistake
dmeyer
said on 9/Jul/07
i thaught he was shorter than that but he did tower over 175 long more than willis in most movies arnie is 6'1 to 6'1.5 i think arnie was steel 6'0.5 in 5 years ago malik looks 6 ft
dmeyer
said on 5/Apr/07
in true lies arnie was steel looking near 6'2 he was a in plus taller than tom who is no less than 6'1
Mr Mayfair
said on 12/Jan/07
Did his agency say that he, like most British male actors, are measured in their shoes? I'd say he was exactly five foot ten in his bare feet.
Height Tracker
said on 19/Jan/06
Hey Rob,
When you talked to Tia did you ask her how tall Arnold was? Maybe she can help us clear up the mystery of whether he really is a six footer or if he wears very "enhanced" footwear. Because I agree with you, in True Lies he was much taller than her.
[Editor Rob: nah unfortunately not, but her husband was a surprisingly tall guy. But watching True Lies in that film he did look easy 6ft 1 compared to her...]