Ashley Benson's Height
5ft 3 ½ (161.3 cm)
American actress, best known for her role as Hanna in TV series Pretty Little Liars. On her twitter page she once mentioned her height, saying
"im 5'5"
.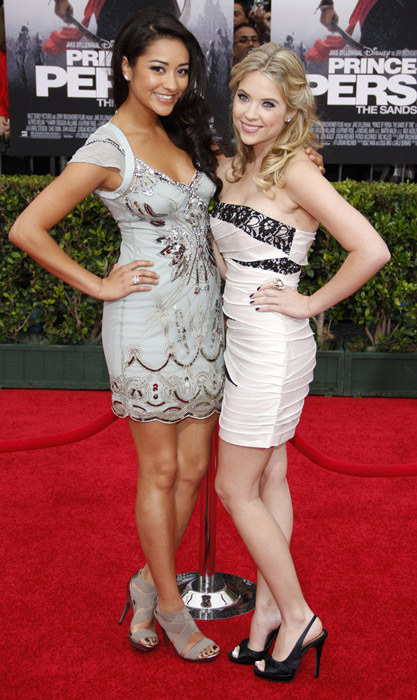 Shay Mitchell
and Ashley
Photo by PR Photos
You May Be Interested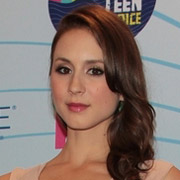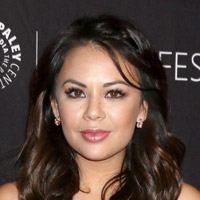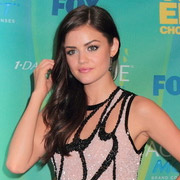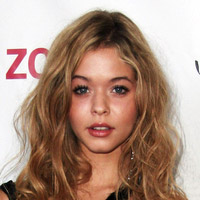 Add a Comment
30 comments
Average Guess (27 Votes)
5ft 3.46in (161.2cm)
The French Dude
said on 10/Aug/20
The way Cara is not that tall and towered a lot over her is crazy!, gets 5'3 for me.
Alanna
said on 15/Jun/20
164cm
khaled taban
said on 30/Oct/19
5'3.5" , she has an average height 🔥
Nik
said on 19/Oct/19
Low average!
Sharanya
said on 2/Jul/19
She looks 5'4" to me
Sandy Cowell
said on 18/Aug/18
They're pretty bad, but I leave that to my op-ti-shi-arn!
🤓
Nik
said on 17/Aug/18
@ Sandy Cowell - Thank and cheers to you too! I know they're not! 👀!
Said height seems fair for Ashley!
Sandy Cowell
said on 15/Aug/18
@ Nik - Well, so my eyes aren't THAT bad after all, it would seem! 👁️👁️
Sandy Cowell
said on 14/Aug/18
@ Nik - In that case, I take a bow! 🤰 Thank you and cheers!
Nik
said on 13/Aug/18
@ Sandy Cowell - A liar is the one thing she definitely is not and pretty the one thing she definitely is! Well pointed out!
Sandy Cowell
said on 13/Aug/18
Tee hee! So Ashley is in 'Pretty Little Liars', is she? Well, at 5ft3.5, she is borderline petite, she is DEFINITELY pretty, but a liar? Of course not! 😁
Andfy
said on 8/Jul/18
She does look taller because her legs are slim and also on the Pretty Little Liars show she used to wear shoes with a bit of a heel and so seemed to be closer to Shay's height however with flats she is a bit taller than Lucy Hale and shorter than the other liars on Pretty Little Liars. I would say 161cm or even 162cm but she always looks taller because of the style of shoes she wears.
Megan
said on 18/Feb/18
I think the PLL writers wanted people to think she was 5'7 for some reason. In 7x10, Hanna goes 'missing' so she keeps hearing her description on the radio. I thought maybe they were referring to another crime but they made a big deal about Hanna and Mona stopping to listen to it and she was described as having the same physical description otherwise. Weird.
elena
said on 23/Aug/17
She can't be 5'5 because she looked shorter than chloe moretz
Anon
said on 12/Jul/17
Seems right, looked much shorter than Hailey Baldwin
Fiona
said on 7/Jul/17
always thought she was 5'6 or taller!
Tall
said on 27/Jun/17
Then how tall is Lily if you got her at 5 5.5'' ?
Click Here
RentGirl
said on 11/Aug/16
Don't know if this matters, but her life-size cutout is supposed to be 63 inches.
aida
said on 1/May/16
5'3.5 or 5'4 i think it's right, celebrities announce their height 1 inch taller
Chris
said on 5/Oct/15
@buffxx minimum height for a girl in what context? What ever is perfect? Isn't that all relative and subjective?
Amaze
said on 9/May/15
HOT
5'3.
buffxx
said on 24/Feb/15
She's a bit shorter than Selena Gomez, maybe 2 or 3 cm. Selena is 1'65 so i'd give Ashley 1'62 or 1'63. That's the minimum height for a girl and it's perfect
Click Here
whatup
said on 18/Feb/15
must be all the camera angles and high heels. i could have sworn she was at least 5.5.
Me
said on 3/Jan/15
I think she's average
hamm
said on 20/May/14
I think she is smaller but so pretty that It doesn't matter....
Jay
said on 6/Jul/13
Janell is shorter then Lucy, so I would say 5'0.
kg
said on 3/Jun/13
rob can you tell me how tall is janel parrish (mona in pll) because sites list her at 5'2 but in season 2 episode 10 from pll she seems about 3 inches smaller than ashley 'cause janel wears heels but not ashley and they're at the same stair?
Arch Stanton
said on 12/May/13
Shorter than Bieber and Selena Gomez, 5'3" range, yeah.
Clover
said on 29/Dec/12
5ft.4in.~5ft.5in.
Quinn
said on 15/Dec/12
WOW!! she looks like 5 ft 5