Ashley Graham's Height
5ft 9 (175.3 cm)
American model. At Ford modelling agency, her measurements were listed as:
"Height 5' 9.5", Bust 38D, Waist 29.5, Hips 45, Dress 14 - 16, Shoe 10"
Ashley herself claimed to be 5ft 10 on twitter.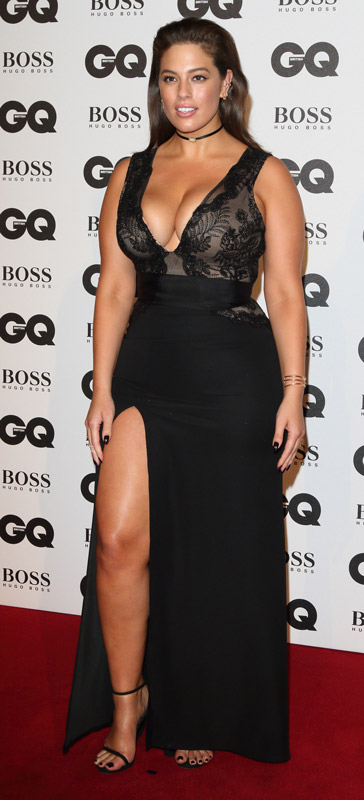 Photos by PR Photos
You May Be Interested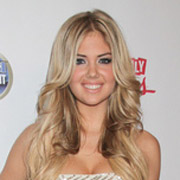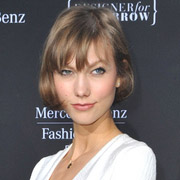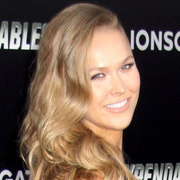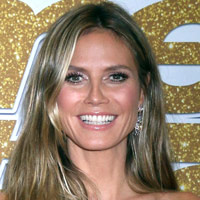 Add a Comment
35 comments
Average Guess (44 Votes)
5ft 9.18in (175.7cm)
Realist
said on 10/Jul/20
She's 5'9 200 but very well built
JohnMoore-162cm
said on 27/May/20
She is weak 5ft9 , Ashley is at least 1/2" shorter than Gal Gadot
Nina 9999
said on 2/Apr/20
Click Here
Rob, how tall do you think sofia jamora is?
I noticed her heels are bigger but she's still much shorter.

Editor Rob
Her model agency gave her 5ft 7, but I'm not sure about that, 5ft 6 maybe
Mimi
said on 7/Feb/20
Rob since you gave 176cm to Gal. There is no sense in keeping Ashley Graham at 176.5cm as she always look 1cm shorter than Gal. Here's a photo of them where Ashley is closer to the cam but still visibly a bit shorter. I think she's more 175cm.
Click Here

Editor Rob
5ft 9 range is a realistic figure
Nik Ashton
said on 1/Jan/20
@ houss - Very interesting! 🏠! 👌😇
houss
said on 2/Oct/19
Her mom is exactly 181cm and she's no more than an inch shorter than than her
Lazar99
said on 5/Jul/19
Rob, I think you should consider a downgrade,she doesn't seem any taller than 5ft8 3/4 barefoot.
khaled taban
said on 15/Jun/19
MaryAnne, Yes, she isn't any taller than 5'9" flat.
In most photos, she doesn't look 176.5cm , but 175cm max.
MaryAnne
said on 29/May/19
5'9 in photo shoots along with Kendall and Gigi
khaled taban
said on 4/Apr/19
She is NOT more than 175cm and I am 99% sure about that!
houss
said on 27/Feb/19
I used to talk with her mom linda who's 181 cm which I'm sure because I've seen her measurement on a chat video , and Ashley always looks an inch shorter than her mom
Oliver
said on 15/Dec/18
Click Here
Rob,how tall does Maria Borges look with Ashley Graham and Hailey Baldwin in this image?
I'd say at least 184 range.
What's your opinion?
Thanks a lot.

Editor Rob
Certainly in that photo I'd guess her as looking at least 6ft range, not under.
KT9
said on 24/Jun/18
The height difference is considerable between Ashley Graham and Karlie Kloss. Check out these two pics where they're in similar footwear:
Click Here
Click Here
If Karlie is 6ft1 or 6ft2 then Ashley is 5ft7 or 5ft8.
Crumpet
said on 22/May/18
Here is a video of Ashley Graham and Brooke Shields barefoot next to each other at around 0:56.
Click Here
Mimi
said on 25/Apr/18
Rob could she be 5ft9 even? I mean I cannot really see her above 5ft9.25 in a lot of photos of her

Editor Rob
Always a chance she could measure that.
Nik
said on 1/Apr/18
5'10" is out of the question!
Laughing Jam
said on 1/Apr/18
This is about right. My younger sister is her height and they have the same body measurements. I would say she's 176cm.
Anonymous
said on 21/Dec/17
Her modeling agency lists her as 5'9" flat with measurements 42-33.5-46.5.
Click Here
Nik
said on 29/Oct/17
5'9" - 5'9.25"!
Subwoof
said on 28/Oct/17
Ashley with 173cm Bella:
Click Here
From this photo, I'd say 5'10.
Slim 182 cm
said on 21/Jul/17
Canson, her?!
177 cm cause she's looking 186 in 9 cm of shoe.
Canson
said on 25/Jun/17
As listed. Hard to tell sometimes because of the heels but she's definitely a strong 5'9" at worst. She's gorgeous!
helena
said on 3/Jun/17
hi rob
how tall Ashley in these heels?
Click Here
Editor Rob: those should give comfortably over 3 inches, near 3.5 so she could be pushing close to 6ft in them.
Jay
said on 7/May/17
She looks 5'10. There's a picture of her and tyra together and they look the same height.
Mimi
said on 11/Feb/17
I've seem her on Tv with Miss Universe 2015 Pia Wurtzbach who is 5ft7 at best and she's maybe an inch and a half taller. She's a strong 5ft 8 range
MrTBlack
said on 5/Sep/16
@Aaron
I belive she claimed 205lbs so Robs guess was closer.
Tunman
said on 3/Aug/16
Kate Upton would be a perfect representation for what I was saying possibly around 145-50Lbs so rather thin but not skinny.I guess it wouldn't take anything more than a short walk per day or a little bit of sport in the week end to maintain her shape.
Tunman
said on 3/Aug/16
Good proof that girls don't need to be super skinny to look beautiful and to be models.Actually I feel sometimes girls slightly overweight like this are very attractive.Anyways if you look at girls,it's very rare to see a non model being as skinny as 110-20 once in the 5'9 range.It's just unnatural and most are obsessed not to gain weight even 2Lbs.I'm not saying that all supermodels should become like ashley but it would be very desirable if agencies finally accept weights like 140-50,much healthier,easier,and better looking.
Allie
said on 23/Jul/16
Nevermind Rob I saw the page!
Allie
said on 23/Jul/16
Interesting. Do you think she's a legit 6'2 Rob? I'd say she looks it.
Allie
said on 21/Jul/16
Waiting for Robyn Lawley cause sites say she's 6'2!
Editor Rob: that is what she does claim herself.
Peter175
said on 18/Jun/16
Rob, what do you guess her weight is?
I'm certain she's at least my weight (190 lbs range) Maybe 180 could work too, but certainly not 170s
Editor Rob: I'd have guessed closer to 200 pounds than 175 pounds.
Aaron Zamora
said on 25/May/16
She looked as tall as joe Jonas on his song toothbrush and they were both barefoot
Aza
said on 25/Mar/16
She's gonna need a bigger dress.
120
said on 22/Mar/16
Although, i still remember somewhere and swore that some sites got her at 5'9" flat. Hell, even alot of sites got her at 5'9" flat. Don't know where the 5'9" came from, even though they should've rounded up if she really is 5'9.5". Maybe she's around the 5'9" flat area more than half or is that slightly too low?
Editor Rob: when looking at her I thought a strong 5ft 9 range might be possible, but not her 5ft 10 claim, anywhere in 5ft 9-9.5 range I'd say was probable.