Ronda Rousey's Height
5ft 5 (165.1 cm)
American Mixed Martial Arts fighter and actress best known for appearing in The Expendables 3. She said on her twitter once
"5'7"
and in another interview
"I'm 5ft 6, with great posture in platforms"
.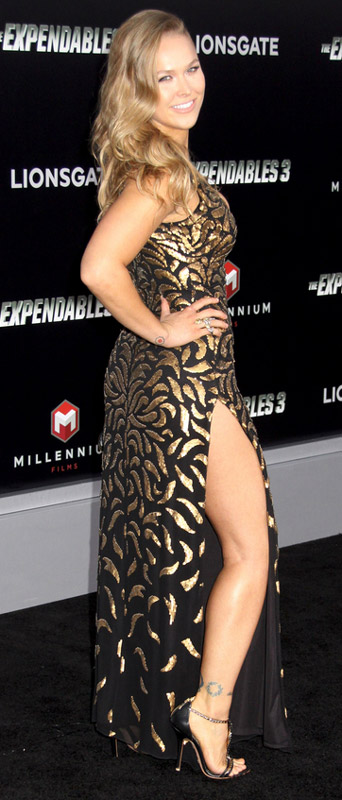 Photo by PR Photos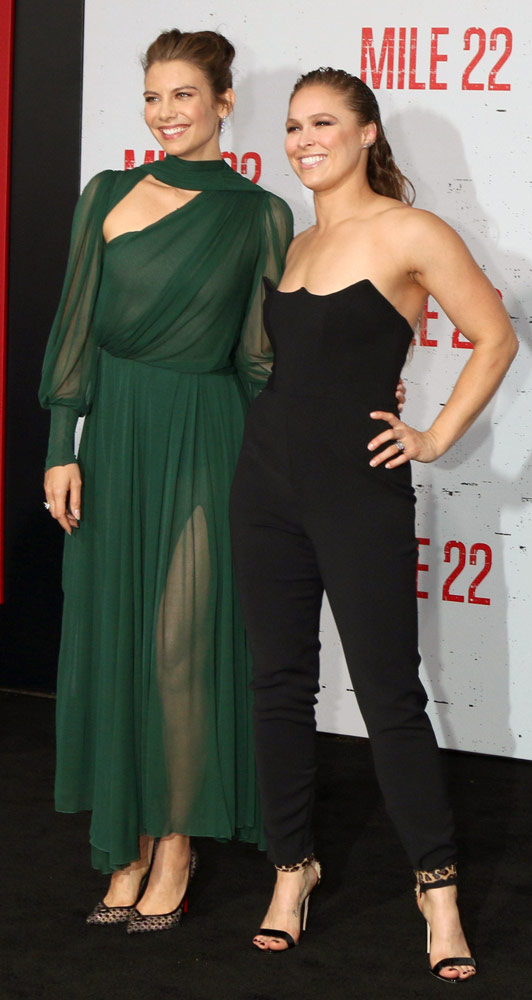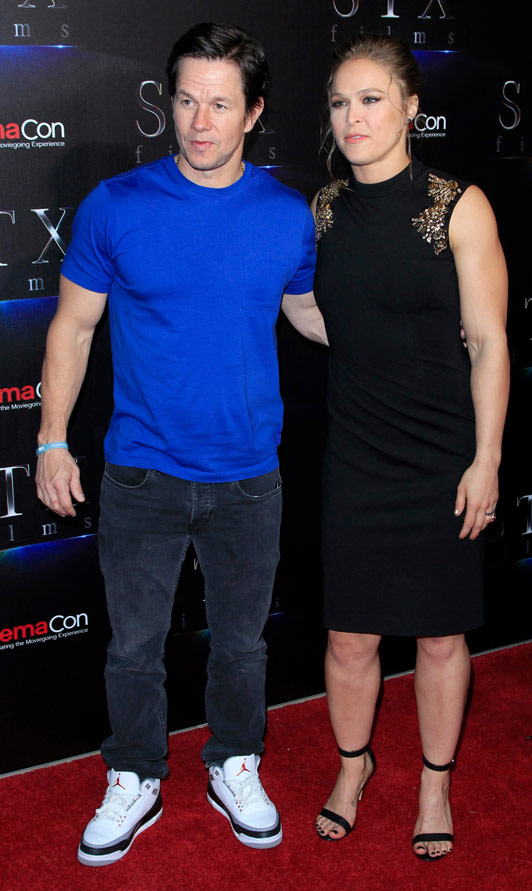 You May Be Interested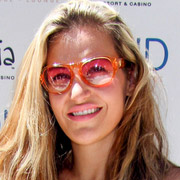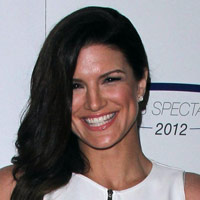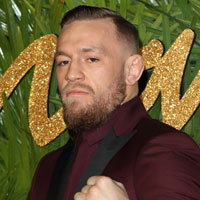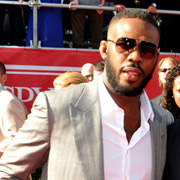 Add a Comment
77 comments
Average Guess (53 Votes)
5ft 5.37in (166cm)
slim 6'1
said on 18/Jan/21
166cm
Christian 6'5 3/8"
said on 31/Dec/20
@Leesheff
Maybe anywhere between 5'6"-5'7" for Nunes. I haven't looked too much into her height yet.
Nik Ashton
said on 29/Dec/20
@ lol - Not by Rob she ain't!
@ cmillz - That's interesting!
cmillz
said on 27/Dec/20
@Christian and Nik
Wahlberg's not 5'8, that's why.
5'7 max
Ferris
said on 11/Dec/20
Yo Rob, Could u add her to Martial Artists Category?
HEIGHTAN
said on 9/Nov/20
As someone mentioned below she really didn't look much more than an inch shorter than Amanda. The crazy thing is she looked at least 3 inches shorter than Holly. My guess is 5'5
Leesheff85
said on 4/Nov/20
Christian how tall would you say Nunes is then?
Nik Ashton
said on 3/Nov/20
@ Christian 6'5 3/8" - Indeed so! I could see Wahlberg being under 5'8" and I wouldn't be surprised if Ronda is north of 5'5"!
It's great to give her her 70th comment!
Christian 6'5 3/8"
said on 2/Nov/20
@Nik
Which would put Wahlberg's 5'8" listing into question. He's even wearing Jordans, so it's not like he'd have a major footwear disadvantage over her.
@Leesheff
That's because Nunes isn't 5'8".
Leesheff85
said on 1/Nov/20
She looked 1 inch shorter than 5ft 8 amanda nunes in state downs dont see how she can be 5ft 5
Nik Ashton
said on 1/Nov/20
She doesn't look that much shorter than Mark Wahlberg!
Christian 6'5 3/8"
said on 10/Oct/20
@Julian
It's mostly dehydration and the loss of electrolytes that causes fighters to lose weight that quickly. Then they quickly regain that lost weight in a day or two by replenishing them. It can be very dangerous to the body at times, as some fighters nearly die from it. I'm not an expert on it though, since I don't watch MMA that much.
Nik Ashton
said on 8/Oct/20
@ Iman Ahmad - How tall do you think she is?
Nik Ashton
said on 8/Oct/20
@ Slipdogg - That's interesting! I like your name and your "just saying" (jus' sayin')!
6'3 Julian
said on 8/Oct/20
@Christian you tell me a 5'5 woman can put on 10-15 pounds in a day or two? I doubt it cause you'd have to be eating in about a 10000 calorie surplus for that to happen
Nik Ashton
said on 7/Oct/20
Look at this:
Click Here
Christian 6'5 3/8"
said on 6/Oct/20
@Julian
Maybe, but usually MMA fighters gain weight by the time they step into the cage, so I could see her being 145-150 during fights.
6'3 Julian
said on 6/Oct/20
@Christian I just looked this up. Bantamweight was a 3 pound allowance so she'd be 138 max right?
Christian 6'5 3/8"
said on 14/Sep/20
@Julian
Probably 145 post-weigh in. She fought as a bantamweight, meaning that she couldn't weigh in at any more than 135. Probably gained a few extra lbs by the time she joined WWE.
Slim 6'1"
said on 12/Sep/20
166cm
Slim 6'1"
said on 12/Sep/20
1cm upgrade please
6'3 Julian
said on 18/Aug/20
How much does she weigh? She looks muscular but I know UFC fighters cut weight
Gobgghbfffcnkj
said on 25/Jul/20
Always imagined she was tiny. Like 5'0 maybe 110 pounds. Don't know why
Jam Cherry
said on 23/May/20
Rob she should be listed over that height il would say she's about 166.5 cm
Christian 6'5 3/8"
said on 21/Jul/19
@Rob
She should be added to the Wrestling Diva category.
Sonny Black
said on 28/Mar/19
She's definitely not 5'6. All UFC fighters are way shorter than they claim, I believe she's a tall 5'4.
K.A 188
said on 21/Mar/19
She looks tall on screen anyways i like girls that are slightly masculine in attitude but also very feminine in looks Lol am going off topic. .. 165 cm is a tallish height for a woman she probably weighs 70 kg or maybe 77kg max.
Ronda
said on 10/Mar/19
Wow, a lot of haters for Ronda rouseys page... She definitely not 5'4" or 5'5". She's at the very least 5'5.75", probably 5'6" on a good day.
Ronda
said on 10/Mar/19
5'5.75" 145lbs
Anonynon
said on 3/Dec/18
yea, she looks 5'5"
Akay
said on 23/Oct/18
Wow!.
She looks way taller on WWE. In Love With her
Christian 6'5 3/8"
said on 23/Sep/18
@Littlelee
There are also times when the Bellas look a bit taller than Rousey too. All 3 of them could be around the same height at 5'5".
Littlelee168cm
said on 19/Sep/18
She's Taller the the Bella twins who are listed 5ft 6 and natalya whose listed 5ft 5 hmmm maybe they are all over listed?
Slipdogg
said on 21/Aug/18
After watching some segments on WWE's RAW,it's easy to see why she is mistaken to be 5'7!!!She has long thick legs and beautiful hazel/green eyes(just saying)
QM6'1QM
said on 17/Aug/18
Great listing, Rob!
J.E.M
said on 3/Jul/18
anonheight said on 7/Aug/17
She looks 5'7.
Not barefooted. She's 5'5 without shoes.
Johnson
said on 19/Dec/17
Rob, there are lots of pictured with Miesha Tate face to face, Rhonda Rousey is similar to her
I don't buy Miesha has 3 cm on her
Editor Rob: I would still give Tate an edge on her from all I've seen, but a full inch may be too much, half inch could be possible.
Anonymous
said on 9/Sep/17
no way Travis(her hubby) is atleast 6'6 he barely looked taller than 6'3 Derrick Lewis and looked about the same height as 6'3 Overeem and 6'3.5 Werdum
he is 6'4 at best
with 6'3 Lewis
Click Here
with 6'3 Overeem
Click Here
with 6'3.5 Werdum
Click Here
so with all that evidence he is clearly no where near 6'6
bob
said on 6/Sep/17
5'6", and her hubby is at least 6'6"
Randomdude
said on 30/Aug/17
Rob how tall do you think her now husband Travis Browne is?
he claims 6'7 but he is far from it in my opinion I would say he's more in the 6'4 range
here is a pic of him with solid 6'1 vinnie Jones he only looks 2 inches taller max which is the weird thing
Click Here
certainly not 6'7 or close to it
anonheight
said on 7/Aug/17
She looks 5'7.
KH
said on 23/Jun/17
Come on Matt. Ronda got her butt kicked 2x. She is not the greatest. What she did do is expose professional female MMA fighting. The disparity between the quality of fighters is huge. Much more so then mens. Back to the main subject at hand Ronda is about 5'5. 5'7 is not even close.
Realist
said on 24/Apr/17
She was never 5'7 w/o heels.
Derrick
said on 10/Feb/17
She's a 168cm in real life
anyonmious
said on 12/Jan/17
She is 5'3" barefoot. May be 5'5" with shoes. Need to be downsized
anyonmious
said on 14/Dec/16
I think she is 162cm max or 5'3.75"
Jay Hurns
said on 14/Dec/16
Rondas height was not the reason why she lost to Holly. She wasnt in shape. Her Striking, grappling,etc was excellent. Another thing I could probably say was she didn't take her time during that fight.
Derwin Rice
said on 12/Dec/16
It's reasonable to see that Ronda is not 5ft 7in which makes her a plain 5ft 6in. Julianna Pena is 5ft 7in. Im shocked that she looks taller than most girls in the woman's bantamweight roster.
5'6 tall boi
said on 20/Oct/16
I think she is Max 167cm 5'5.75
andre
said on 15/Oct/16
5ft4 barefoot no more then this time to downgrate it
Devin Jenta
said on 27/Jul/16
Anyone is
Joanna Jedrzejczyk
5'5" or 5'6"
Maximus
said on 20/Jul/16
UFC lists her at 5'7" to make her sound more imposing but it appears that she is a maximum of 5'6" and probably more like 5' 5-1/2"......They have done the same with Dan Henderson, Carwin, etc.....it just makes them look foolish when Ronda stands up to Holly and there is a clear 3" difference between them and not the 1" difference that they try to build up.
Johan
said on 15/Jul/16
Holly had 3 inches on her and she isn't more than her claim of 5ft 8 so she is 5'5" tops.
sdf
said on 13/Jul/16
@everyone stfu this listing has some credibility
Rob Headens
said on 13/Jul/16
Just a plain 5'6
Rob Headens
said on 13/Jul/16
Ronda has to be 5'6" . Look at the stare downs she had with all her fighters . I can't see her being 5'5.
5'6 Young boy
said on 12/Jul/16
5'6, no more. In UFC app on fighter stats It's listed that she's 5'7, so wrong
Rampage(-_-_-)Clover
said on 2/Jun/16
Damn, I thought she was 5ft7 for real!
Panda
said on 27/Mar/16
Why is Ronda Rousey listed as 5'7" (170 cm) everywhere? Over exaggerated again.
Megan
said on 20/Mar/16
Both her and Brittney Palmer are said to be 5'6". I saw them both at the same event last year. I'm 5'8" and comparing both of them to my height (both had similar height heels on) it was obvious Ronda is shorter than Brittney. So if Brittney really is 5'6" than there is no way Ronda is 5'6".. I was kind of surprised at how short Ronda is, I expected her to be taller.
ooooppp;
said on 24/Jan/16
looked shorter than Selena Gomez on SNL and is towered over by Holm
TJE
said on 23/Jan/16
She must be a strong 5'5. She looks 2 cm taller than Selena Gomez and 7 cm shorter than Holly Holm. Either that or Holly Holm is 172 and Selena 163.
Paul
said on 16/Jan/16
@Iron Fist
I wouldn't say 14 inches though. Perhaps more like a foot difference. Browne's barely a head taller than Rousey, even when he has more footwear advantage over her. So that puts Browne at 6'5"-6'5.5" maximum and Rousey as 5'5" minimum.
IronFist
said on 23/Dec/15
She appears to be at least 14 inches shorter than her boyfriend Travis Browne, who is listed at 6'7 by most MMA sites. He seems to have about 1 inch in footwear on her in this pic, so that puts her at around 5'4.
Click Here
It's hilarious that they try to bill her as 5'7. It reminds me of the time they billed the 6'1 Shane Carwin as 6'5.
Andy
said on 19/Dec/15
She says that she is 5'6" with platforms. She must only be about 5'4" then.
Chris472
said on 12/Dec/15
Look at Ronda barefoot with Mike Tyson in shoes there is max 4 inches between them.
Lucho
said on 23/Nov/15
Holly Holm's height is 172 cm
Mighty_-
said on 19/Nov/15
@Sonny Black
Dana F White isn't even 5'11 himself so...
J.Lee
said on 18/Nov/15
Rob can u do a Height for the new Champ, Holly holm?
Ferro
said on 19/Sep/15
Bethe is listed as 5'5 and she's barefoot here whereas Ronda is wearing shoes
Click Here
gigantes
said on 7/Sep/15
@Sonny Black,
yes, but joe wears lifts on octagon days. haven't you ever noticed how close he comes to 6' barefoot fighters when he's interviewing them? then compare that to non-octagon days when he's standing next to 5'11" dana white and getting dwarfed.
moral of the story: he's not really much taller than ronda, so 5'5" - 5'6" is about right for her.
mike
said on 5/Jun/15
She's the exact same height as Jerry ferrara in entourage when they stood barefoot head to head in the octogan, she's in the 5'5 range
Sonny Black
said on 15/May/15
I've met Rogan before and he was even shorter than I thought, I would guess he's in fact 5'6.5 - 5'7 flat. When Rogan interviews Ronda in the Octagon he's got a good 3inches on her, imo Ronda is more like 5'4.
chris141
said on 28/Feb/15
i think she's no taller than 5'6, the internet now has her at 5'7(they had her at 5'6 before) she never looks tall, just average
Ace
said on 12/Jan/15
Oh wow I didn't realize she was this "short". I know she wears high heels quite often, but she is usually listed as 5'7.
Sam
said on 15/Dec/14
Would like to see some of these UFC girls in a mudfight or something, also can I sign up to be part of it?
Phantom
said on 14/Dec/14
Always looked shorter than Meisha, yet is now getting listed as 5'7" lol.