Ava Max's Height
5ft 1 (154.9 cm)
Amanda Ava Koci is an American singer, best known for song "Sweet but Psycho".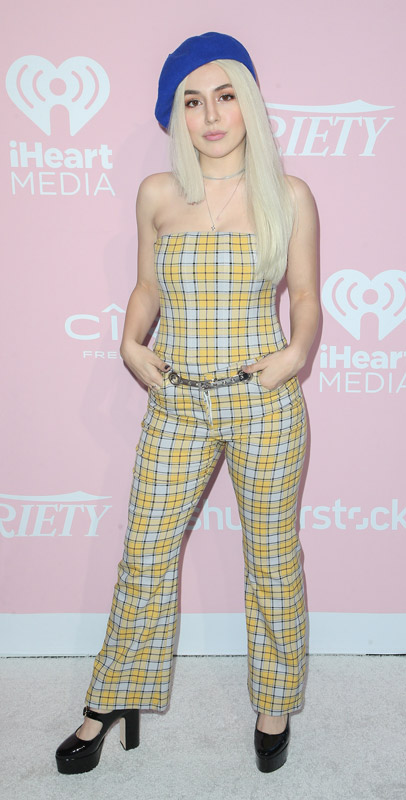 Photo by PR Photos
I'm 5'2". I wear crazy platforms all the time because I am 5'2". I got me some platforms, oh my gosh. My girlfriend's really tall, I always tell her to wear platforms but she doesn't want to because she'll be 6 feet. I don't know that struggle. I actually think it'd be cool to be 6 feet, but she doesn't think so.
-- Flaunt Magazine
You May Be Interested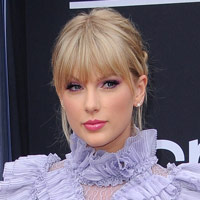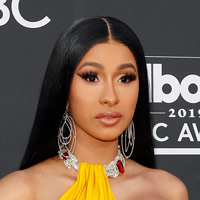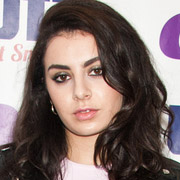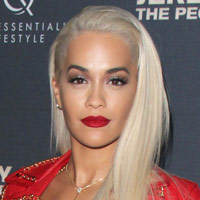 Add a Comment
18 comments
Average Guess (8 Votes)
5ft 0.78in (154.4cm)
Nik
said on 12/Nov/18
She is ranked 12th in the list of the 50 top celebrities on this site, on the 12th November 2018!
Nik
said on 7/Nov/18
@ Anonynon - Your figures don't go along with my real life observations to be honest! I see plenty of men under 5'5" locally, also it is poppycock that only 10% of men are 5'6.5" or under! I won't comment anymore on this matter!
Anonynon
said on 7/Nov/18
Don't call my stats opinions. I can't be exact but it's pretty close to reality. My figures may sound bad and might make a 5'5" male seem ridiculously short, but it is not the case. They will just be shorter than almost all men, but at least they blend in. Anything above it blends in more. That's just the way I see it. You can make yourself feel better with your numbers but I am not like you. I stand at 167 cm and my numbers go along with real life observations too. Anyway, I won't comment here anymore. Ava Max is beautiful though.
Nik
said on 6/Nov/18
@ Anonyon - I don't agree but I don't want us to get into an argument about it, we both have our different opinions and it's clear neither of us will change our mind! I cannot believe you are inclined to believe that only 10% of men are 5'6.5" or under more than what I claim! I think that at least 24% of men are 5'7" or under but I am happy to go along with 24%!
Anonynon
said on 6/Nov/18
@ Nik, just take my word for it - 5'5" 5%, 5'6" 10%, 5'7" 18%, 5'8" 28%, 5'9.5" 50%, 6'0" 80%, 6'2" 95%.
5'7" is NOT 24%... New generation has gotten taller too. TBH, my numbers can even be considered generous. Some sources have 5'6.5" as 10% and 5'8" as 25th percentile. Although I don't think that source is quite accurate, we are probably going to get there soon.
Nik
said on 5/Nov/18
@ Anonynon - I am sorry but I don't agree with you, there are a lot of elderly men about who are 5'5" or under! Also there is no way that just 18% of men are 5'7" or under, I read on a reputed website that 22% of the young men they measured were 5'7" or below this mark.
Anonynon
said on 4/Nov/18
@ Nik - I am sorry to say but your numbers are just off. I've done A LOT of research on this and you are just wrong. It's just common knowledge that 5'5" and under is bottom 5%. Also, 5'5" is a key level in that any height on top of it starts moving a male fairly significantly in the distribution. 5'7" is the second key level, because adding height from there starts moving a male aggressively in the distribution.
Nik
said on 4/Nov/18
@ Anonynon - I have no hard feelings towards you and I know that you did not mean to cause any offence (autocorrect tried to change it to offer mkeey) but I must say that 5'5" is the 8th percentile and 5'7" is the 24th percentile!
Nik
said on 4/Nov/18
@ Sandy Cowell - Well, that is a shame as berets are cool in my eyes, whether worn by men or by women! I bet you liked to wear your beret when you were in the Brownies, being a hat (and beret!) lover 'n all! I like green berets and blue berets!
Sandy Cowell
said on 2/Nov/18
@ Nik - Berets remind me of the Brownies, where we HAD to wear them.
Oh yes, and Frank Spencer would never be seen without his beret. The flimsy felt hats may still be deemed quite quaint when worn by girls or women, but I doubt that dressing like Frank Spencer would be considered a good fashion statement for a fellow AT ALL!
Nik
said on 2/Nov/18
@ Anonynon - I certainly don't think like that, sure 5'1" women and 5'6" men are a little bit below average but that is my only observation and I think exactly the same of 5'1" women as I do of 5'6" men! What I think is that these heights are cool, this applies to all heights!
Nik
said on 2/Nov/18
@ Sandy Cowell - I love the word beret too!
Nik
said on 1/Nov/18
@ Sandy Cowell - Ha ha, that's so true! I like her blue beret, (hat!) it so suits her!
Sandy Cowell
said on 1/Nov/18
@ Nik - In the thumbnail picture, anyone would be forgiven for thinking that her blue beret is her outfit in its entirety! 🙊
Nik
said on 31/Oct/18
I like her hat and her outfit! I will offer Ava 5'1"!
Junior Hernandez 1990
said on 31/Oct/18
Looks like Lady Gaga doppelganger and the same height as well.
Sandy Cowell
said on 30/Oct/18
Hmm! I like her zany haircut and also her very pale blonde hair colour. She oozes confidence, which is great, and says that she's happy with her height to boot!
Ava, or Miss Max (catchy!), can have 5ft1.
Jaragon2k
said on 30/Oct/18
Wow Ava caught your attention fast, she's really only just burst onto the pop scene and she's already here, i'd say 5'1 looks fair