Baron Corbin's Height
6ft 6 (198.1 cm)
Tom Pestock is an American professional wrestler, who wrestles under the name Baron Corbin. As a former American footballer, he was described as
6 feet 6, 317 pounds
, although as a wrestler he gave himself a little boost, saying in 2016
"I'm 6'8"
.
I'm 6-8, 280 pounds and I feel like I move like I'm 5-10 and 200.
You May Be Interested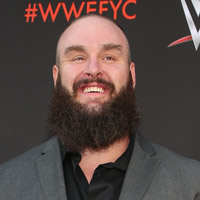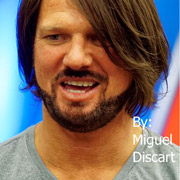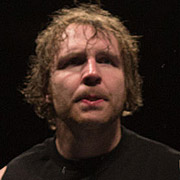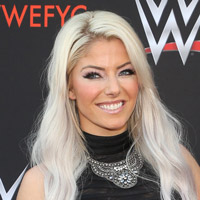 Add a Comment
23 comments
Average Guess (32 Votes)
6ft 6.32in (198.9cm)
miko
said on 28/Jun/18
Matt Bloom (A-Train) was about 6'6 at his tallest. He could look taller though but he did wear some big boots and his posture was impeccable in staredowns. He held his own around Undertaker/Matt Morgan.
shuvayu chakraborty
said on 21/Jun/18
He is shorter than Braun Strowman ... check the latest tag team match that they had in raw
Slim
said on 22/Apr/18
Rob have you seen the most recent photo of Matt Bloom with Dan Matha for WWE training? He towers Matt and internet has both of them at 6'7.

Editor Rob
I never seen it
Garz
said on 15/Apr/18
Rob how tall is a-train (matt bloom) ?? He looks taller than corbin. He's possibile for him 6ft 6 1/2 today??

Editor Rob
Called himself 295 pounds at 6ft 7, might be a bit less though
James B 170.8cm
said on 11/Mar/18
Rob could 6ft5.75 or 6ft5.5 be a possibility?

Editor Rob
That would be the lowest I'd make a case for.
James B 170.8cm
said on 9/Mar/18
Rob if you compare him too a prime hogan or sid he doesnt look as tall does he?
If i didnt know his height i would have gussed somewhere in the 6'4.5-6'5.5 range. He actually reminds me of drew mcintyre in terms of height.

Editor Rob
I think he still seems over 6ft 5 though
rikashiku
said on 1/Mar/18
With 6'8" claimed 6'7" stated, 6'6" listed here Braun Strowman
Click Here
At least two inches between then, and there's no way baron corbin is 6'4" considering how much height he has over Jinder Mahal.
I've posted pictures of Strowman from his Instagram here before. One with him and a 6'5" bodybuilder, the bodybuilder said Strowman was 6'7" and over 400lbs going into WWE and for the most part, there was 2" between them or maybe slightly more.
Adam Scherrs Instagram profile is actually a wealth of pictures with him and other tall wrestlers.
heightchecker34
said on 15/Feb/18
nice add Rob, yeah I always thought he was a legit 6'6 guy. Towers over the majority of the roster, which is not hard these days, with over 80% of them being under 6 ft 1. Impressive how much weight he lost from his NFL days, especially at that height. The train regimen is completely different. I read in an interview of his, that he had to cut out pizza and other junk. Probably wakes up 200 cm and settles with 198 cm the rest of the day. I hope he gets treated like a serious threat, cause they need more large bad guys, and he legit carries himself like a bad ass star. He is an actual golden glove champion and grappling champion, so I wouldn't mind having him by my side in a fight!
Logan
said on 10/Feb/18
Nash is around 6'9" that makes Corbin a solid 6'6"
Zahid
said on 7/Feb/18
With Kevin Nash, he doesn't look more than 6'5.5".
Click Here
Jake T.
said on 6/Feb/18
I suppose he can look good between 275 and 285 lbs because of his height
Rampage(-_-_-)Clover
said on 6/Feb/18
260-270lbs is my guess...
Canson
said on 5/Feb/18
As listed at best
Christian-6'5 3/8
said on 5/Feb/18
@RP
I doubt he's even 275. He looks 265 at best, but that depends on his bone density.
Mayfield
said on 5/Feb/18
Jake T., he has slimmed down considerably, but he was around 317 in the football days. He was an offensive lineman, and they tend to be on the fat side. Compare him today to this when he was in football:
Click Here
RP
said on 4/Feb/18
Jake T...Baron Corbin aka Tom Pestock was a legit 6'6" & 310-320 lbs his SR year in College & his brief pro football stint...played Offensive Gaurd...he lost weight for pro wrestling ...to look leaner & better on camera. He's 275 lbs now.
Christian-6'5 3/8"
said on 4/Feb/18
@Jake T
That was when he played football. He's obviously smaller than 317 now. He's billed 285 but more like 260 maybe.
ma
said on 4/Feb/18
He was 317 pounds when he was a footballer...today I'd say around 270 pounds
Something around 6 ft 6 sounds right for him....give or take 0.25 in
Vexacus
said on 4/Feb/18
Yes , he looks 6'6 . The lone wolf .
Jake T.
said on 4/Feb/18
317 pounds? I dont think he is that heavy but seems to be a solid 6'6
Logan
said on 4/Feb/18
Baron Corbin is not quiet as tall as Kane, and there is plenty of evidence that he is a legit 6'6".
Mayfield
said on 4/Feb/18
Now who would have the edge, Corbin or peak Hulk Hogan?