Barry Williams Height
5ft 10 (177.8 cm)
American actor, known for playing Greg Brady on The Brady Bunch. He said on his website, "Robert Reed was 6' 3" and I am just shy of 6'."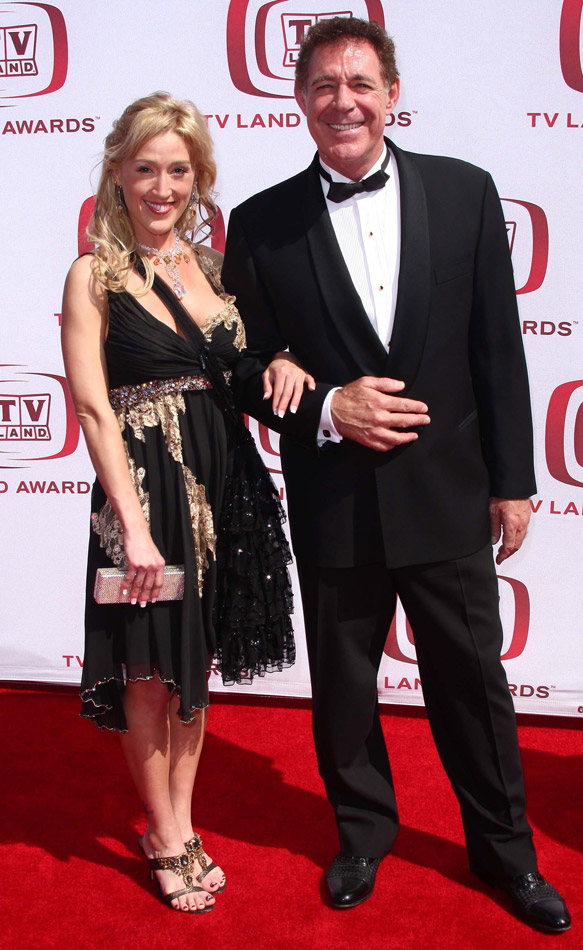 Photo by s_buckley/BigStock.com
Add a Comment
13 comments
Average Guess (5 Votes)
5ft 9.8in (177.3cm)
JohnnyD
said on 28/Sep/19
I met him a few years back in Branson after his show. He was very friendly. I'm 5'10 and we were pretty much the same height.
Greg99
said on 2/Nov/18
Barry Williams was peak between 5'9.5" and 5'10". Now he's about 5'9" ish. He's still noticeably taller than the rest of the surviving cast.
Personal
said on 20/Mar/18
Wrong... I met him 4 months ago at Springfield/Branson airport. I am 5'11". He is at most 5'9". He is also a snob. He had his 13 or 14 year old son with him.
CDS
said on 5/Feb/18
5'10" was what he was announced as when he fought Danny Bonaduce on an installment of TV's "Celebrity Boxing" circa 2000. I thought it was strange, however, on an episode of TV's "Three's Company" that he looked a hair taller than John Ritter, who was always listed at 6'(probably closer to 5'11"?).
Charlie
said on 13/Jun/17
Barry was standing beside Comedian Judy Gold who said on Howard Stern that she is 6'3. He was only 2 inches shorter. My guess is this Judy Gold person is lying about her height. I am going to say Barry Williams is 5'9 at most. He certainly doesn't look anything over 5'9 in his photo's.
Oanh
said on 20/May/17
Barry can look 5'11", when next to 5'8" Christopher Knight. At times he looks only 1.5"-2" taller, so maybe he wears lifts?
I can buy 5'10" for Barry.
Mr. R
said on 1/Mar/15
I met him in Hollywood one night. At his tallest point of the day, he is 5-9.
Kimokai
said on 15/Oct/08
I met Barry at a dive store in Maalaea Maui I am 6' even.... he was about 3 inches shorter
Jackie Treehorn
said on 20/Jul/07
I've see Chris Knight floating about LA in sneakers. Knight is probably closer to 5-9 than 5-8.
sf
said on 28/Aug/06
Rob - I provided this evidence a long time ago, but it's disappeared. What happened to the comment? Anyway, on Celebrity Boxing on Fox years ago, Barry was measured at 5'10", for whatever that's worth. I remember because I always thought he was taller. Funny thing is, saw him on that 70's show this last season standing next to Peter and he dwarfed him. I mean, if Barry was 5'10", Peter (Chris Knight) couldn't have been over 5'7". Made me wonder if Barry WAS wearing lifts on the show, as he wasn't that much shorter than "Red" and much taller than Chris Knight who is 5'8" or 5'9". Along with DP's comment, maybe we do have some evidence that Williams likes them Elevator shoes...
[Editor Rob: there was a duplicate barry page that was deleted]
Sarah
said on 17/Jul/06
Yep, I agree with you Mr. R., Just saw him at Hamburger Habit in Los Angeles and he is shorter then I imagined. 5-9 or a bit over in shoes. He was slouching and wearing pretty flat sneakers. He always looked much taller on the Brady Bunch!
DP
said on 30/Jun/06
That's ironic because I would've guess Greg Brady closer to 6'. Now you make me wonder if he's wears lifts or elevator shoes. I saw Barry on "My Fair Brady", and Barry looked about 6' to Christopher Knight's (Peter Brady) 5'8" frame. Look at Knight next to his model girlfriend (who is hot I should mention) and he's clearly two inches shorter than she is.
Mr. R
said on 25/Jun/06
As I noted before, I saw Barry a few weeks ago at the theater, and he is at best 5-9. His shoes were also suspicious.