Belinda Carlisle's Height
5ft 5 (165.1 cm)
American Singer who rose to fame as the lead singer in the band The Go-Go's. She said on twitter in 2014
"I'm 5'6"
.
[Pilates] also straightens your spine and improves your posture. In the past eight years, I've grown more than two and a half inches (6cm). I am 5ft 7ins (1.70m) and I am very pleased with that.

Photos by PR Photos
You May Be Interested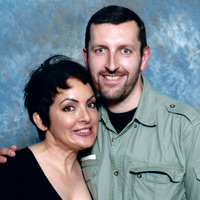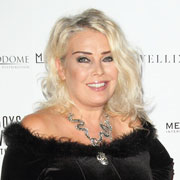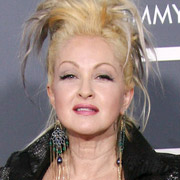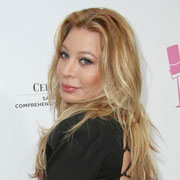 Add a Comment
16 comments
Average Guess (3 Votes)
5ft 5.17in (165.5cm)
Gracian
said on 30/Apr/18
Rob, please add Belinda Carlisle to the pop singers category.
Xavier
said on 7/Nov/17
I guess she is 2 inches taller than 5 foot 3 Lea Thompson.
Mon
said on 12/May/14
So much taller than some others in her band the Go Gos while wearing flats (as seen in beginning of Our Lips Are Sealed video) that it is difficult to believe she was only 5'5'' at that time.
Brad
said on 25/Aug/11
5' 6.5" 1 foot from me last night.
Brad
said on 31/Jul/08
If you are female, you are purr-fect. If male, 6" below 6' is too short.
Farhan
said on 30/Jul/08
Hi.I personally love Belinda and i think she is somewhere around 5'5 or 5'6.By the way,i am 5'6 and i m wondering if i m too short?
Brad
said on 24/Jul/08
5' 7" like she says.
Nat
said on 8/Jul/07
Picture of the go-go's without shoes and belinda seems to be taller.
Click Here
Irshgrl500
said on 14/May/07
I think Blondie (comment from 4/14/06) maybe referring to a picture of Belinda (on the Internet Movie Database) with the other members of the Go-Gos. If it is the same picture, Belinda appears to tower over the other girls because it appears Belinda has heels on and the other gals are wearing Tennis shoes (at least 2 of them are). And the "Tennis shoes" are not Nikes or Reeboks but "Vans" type tennies. Wearing Vans, is almost like wearing ballet slippers.
I think Belinda is about 5'5". 5'5" is taller than average and certainly not short.
Jennifer
said on 19/Feb/07
I have also heard 5 foot 5 for Belinda. And people can grow from doing Yoga and Pilates? Nah, I find that way hard to believe. I think once your growth plates are closed, you can't grow anymore after that. I'm 5 foot 7, and I doubt I can get any taller from just doing that. I'm too old (35) to grow taller.
melissa
said on 26/Dec/06
she's far taller then other go-go kathy who is 5 5, must be 5 7 as internet movie database says
Viv
said on 20/May/06
Saw the Go-Go's on the Today Show (I've been a fan for years). Belinda was standing right next to 5'1" Katie Couric and they were both wearing ballet slippers (Katie even made mention of that). Belinda looked no more than 2" taller than Katie. All the Go-Go's are tiny. I believe Kathy Valentine is the tallest at about 5'4". Jane Wiedlin is about 5'1", Charlotte Caffey is 5'2". Not quite sure about Gina Shock's height, but she looks to be in the 5'1" range, as well. You can see the video and compare heights here:
Click Here
(from left to right are: Charlotte, Katie Couric, Belinda, Gina, Kathy and Jane. Only Belinda's height is easily comparable to Katie's in this video as they are wearing the same type of shoe. Charlotte is wearing boots with heels, as are Kathy and Jane, so she looks much taller than her 5'2").
blondie
said on 14/Apr/06
To me Belinda looks taller than 5'5", she towered over everyone in the Go-Go's, unless they were all very short!
Mr. R
said on 17/Jun/05
In defense of Belinda, ther are numerous testimonials from ordinary folks who have grown after they did yoga, pilates, alexander, or other stretching techniques. Apparently, growth can happen and the spine can expand. Yet, I have not heard of a 2.5 inch growth expansion. usually, there is and added inch or slightly more. But, Belinda could be telling the truth or her head is in a VACATION.
[Editor Rob: 8 years is a long time. Maybe her spine was bent more than normal and exercising over that time did give her some height...2.5 inches is a lot though, I find it hard to believe ;)]
Gotxo
said on 16/Jun/05
A gain of more than 6 cm stretching? My ass!
That woman must think people are idiot or must be joking.
CelebHeights Editor
said on 15/Jun/05
From the website PilatesCentral, here is a celebrity 'testimonial' by Belinda Carlisle. It sounds rather dodgy ;)
"I do Pilates four or five times a week. The benefits are subtle, but it increases your flexibility and really tones you up. It also straightens your spine and improves your posture. In the past eight years, I've grown more than two and a half inches (6cm). I am 5ft 7ins (1.70m) and I am very pleased with that"
Well, she done Hell's Kitchen and for sure didn't look 170cm ;)