Bernie Sanders Height
5ft 10 (177.8 cm)
Peak height was 6ft 0 (182.9 cm)
American politician. His son said
"I'm 6 foot two-and-a-half, and he's six feet! I'm a size 14 shoe. He's an 11 and a half!"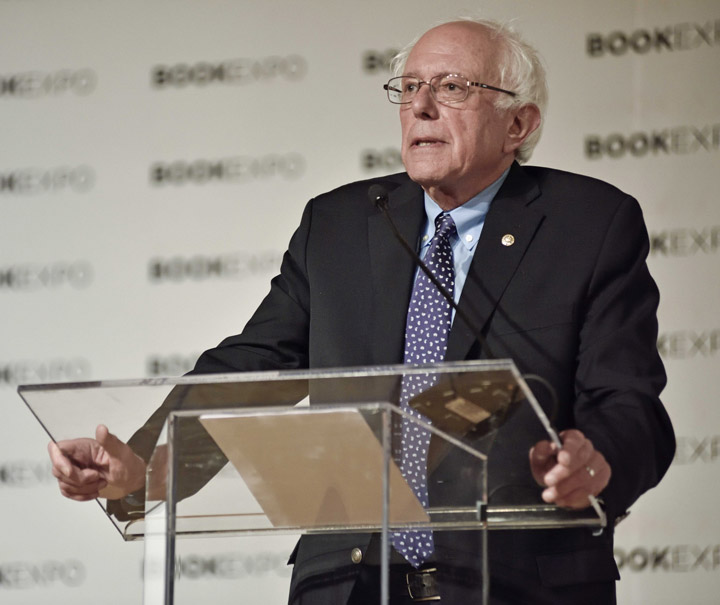 Photos by PR Photos
You May Be Interested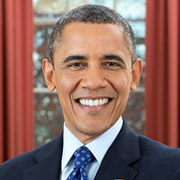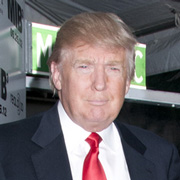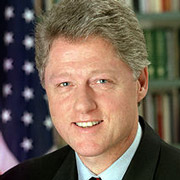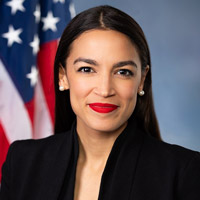 Add a Comment
31 comments
Average Guess (18 Votes)
Peak: 5ft 11.89in (182.6cm)
Current: 5ft 9.99in (177.8cm)
Peter175
said on 10/Jan/20
Andrew Yang looks around 5'10.
Can you PLEASE add him Rob?
With 5'11.5 Biden(current heigth)
Click Here
With Joe Rogan 5'7 (Yang is clearly losing height here)
Click Here
Obama 185-6
Click Here
Donald Glover 174/ 5'8.5
Click Here
With Bernie (Not the best pic, but on stage I'd say they looked similar)
Click Here
With the 2020 democrats.
Click Here
With Elon musk, 187
Click Here
I think he's 178, not below 5'10 with anyone I've seen him with. I wouldn't really go above 179 range but he's at least 5'10".
Fdg
said on 22/Dec/19
Rob take a look at this. Here is bernie sanders with 5'9 listed ufc fighter kevin lee:
Click Here

Editor Rob
Can look shorter there, but I'm sure attempting to stand tall he won't be as low as 5ft 8 today.
Rampage(-_-_-)Clover
said on 21/Dec/19
His son appears to be at least 6ft2
Wei4Green
said on 21/Nov/19
According to this image,
Click Here
, Bernie Sanders seems about 3cm taller than Pete Buttigieg (173–178cm according to various websites), but about 10cm shorter than Beto O'Rourke (193cm according to Bing). It is pretty hard to guess his height in my opinion.
@Editor Rob, are you also going to add Andrew Yang and Tulsi Gabbard to the website? Could I edit or add another comment if I have a better answer?
cmillz
said on 16/Nov/19
Yeah I'm surprised tbh. Would have never thought he was tall, even when he was young.
viper
said on 13/Nov/19
He really does give a 6-0 impression.
That is wild
Jtm
said on 12/Nov/19
I could easily buy 6'0 or 5'11.5 min peak after watching that 1988 video especially considering his terrible posture.
viper
said on 10/Nov/19
Bernie really does look tallish in that 30 year old video.
Crazy
viper
said on 10/Nov/19
Come on Rampage.
6-2.5 is ridiculous for Trump.
Better chance he was 6-1.5 and his license says 6-2
Rampage(-_-_-)Clover
said on 9/Nov/19
Trump in his prime I don't think was too far from 6ft3, there's a case for 6ft2½
Jtm
said on 9/Nov/19
BTW jack lemmon is 5'9 here despite his son claimed he was really 5'8.
Jtm
said on 9/Nov/19
Donald Trump was "measured 6'3" by his doctor last year. As for his son, maybe his son isn't really 6'2.5 and that's just his height With shoes on or he could have measured his height With boots on for all we know. Maybe bernie was really 6'0 peak but I don't think his son's word or office is good enough for me to believe it.

Editor Rob
Look at Bernie's posture in this video
Here
and the people he's interviewing...he's already probably lost some height by then, yet still looks a decent height, even with the poor posture.
Spencer Dobkin
said on 8/Nov/19
177 cm today. 182 cm peak.
Canson
said on 8/Nov/19
@Viper: today he's prob only able to get 5'10 range standing straight
Jtm
said on 7/Nov/19
Where is this evidence he was 6'0 peak?

Editor Rob
His own office and his son seem to claim that figure.

ANd Bernie wouldn't lie would he?
viper
said on 4/Nov/19
So he's 6-0 If he stood up straight
Mickie
said on 2/Nov/19
I don't know what his peak height was, but he looks like a guy who can't stand as tall as his younger years. I would've imagined he was 5'9" range today but I can accept 5'10". I really doubt he will ever be president, after the heart attack. Political opinions aside hopefully he stays healthy.
slothee
said on 1/Nov/19
His posture is pretty bad. Two inches lost seems believable. 6'ish peak, 5'9.75"-10" today
BigS
said on 1/Nov/19
Cardi B said he was 6'1" recently, I can see him still hitting 6 foot but with poor posture
Duhon
said on 1/Nov/19
@Viper
Look at his posture/hunch if he could stand up straight he looks like he'd gain 2" but he actually can't this is his natural posture now
Click Here
Like Heinz
said on 31/Oct/19
Crazy, always though of Bernie as a 5'7-8 guy, I would never guess him as 5'11-6'
TheBat
said on 31/Oct/19
Dang I didn't know he was once 6'0". I can definitely see 5'10" for him currently. Maybe 5'9.75" at the absolute lowest.
viper
said on 31/Oct/19
I know a few older than him who havnt shrunk.
My 81 year old Uncle hasnt shrunk.
I figured no more than an inch, not 2
AndrewV
said on 31/Oct/19
Looks at least a solid 3 inches shorter than Obama and decidedly average looking in all group pictures I've seen him in. A weak 5'10"/177cm seems likely, the 6' listing on google is definitely from his younger years.
Rampage(-_-_-)Clover
said on 30/Oct/19
Viper he's 78
Animus
said on 30/Oct/19
Are there any material of him as a young man standing next to someone of known height?
viper
said on 29/Oct/19
6-0 peak? 2 inch height loss?
Matt Marsden
said on 29/Oct/19
Holy , Rob, I actually guessed this correctly! Bravo! Thanks for finally submittin this.

Editor Rob
Well better late than never, and you never know, his description in the future could well change...
Duhon
said on 29/Oct/19
He's really hunched over now. Could have been 6' in his younger days.
TwoWords555
said on 29/Oct/19
Rob, was 6ft seen as really tall in Bernie's young days?

Editor Rob
It would be a quite tall height in the 60's
Rampage(-_-_-)Clover
said on 29/Oct/19
Whoah!
I thought he was like 5ft8 tops!!