Bill Wyman's Height
5ft 6 (167.6 cm)
English musician, known for the Rolling Stones. In 2000 he said
"I'm 5ft 7ins. I always had a little complex about my height"
.

Photo by PR Photos
You think I'm smaller than I look on stage, right?
I'm 115 or 120 pounds and I'm 5 feet 8. They look at me on stage and think, no one can be that skinny, so they compensate for it mentally by elongating me.
-- The Salina Journal, 1976
You May Be Interested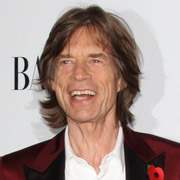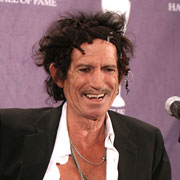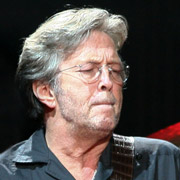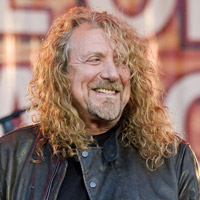 Add a Comment
23 comments
Average Guess (7 Votes)
5ft 6.46in (168.8cm)
Nik
said on 14/Mar/20
@ Sandy Cowell - Good point! 😀👌
Miss Sandy Cowell
said on 12/Mar/20
Being on the short side didn't impair Bill's ability to be a success with the ladies - he's a Rolling Stone! 📀🎶
Bill gets 5ft6.25. 😉👍🎵
Miss Sandy Cowell
said on 24/Oct/19
🎸🎁🎂🎉 Happy Birthday Bill! 🎉🎂🎁🎸
Happy Birthday Billy Boy - 83 today!
5ft6.
🎸🎁🎂🎉🎸🎁🎂🎉🎸🎁🎂🎉🎸🎁🎂🎉
Sandy Cowell
said on 23/Nov/16
I am surprised! Another example of a rock star who is a lot shorter than he looks on stage!
T.J.
said on 13/Jan/11
Jayme
Peter Noone is about 5'9.5" 5'10"
I work at the Star Plaza Theatre in Indiana, and he played there not to long ago.
I was working backstage and he came up to me and asked if I had seen a lady with a walker. I thought it was funny and I had a small convo with him.
Anyways, I'm about 5'9" barefoot, and my dress shoes I wear for work gimme almost an inch. He was just a smidge taller than me.
glenn
said on 1/Feb/09
peter noone.not sure if he comes to new york at all.ill ask around.
Aaron
said on 31/Jan/09
Like most pop stars in the sixties Bill Wyman's height was exaggerated. He was listed as 5'9" and Brian Jones 5'8" although I wonder whether they were measured with cuban heels. I never doubted Wyman's height so 5'6" does surprise me. I would love to know how tall Eric Burdon is because he was listed as 5'8" and looked considerably shorter. Another height I would be interested in finding out is Peter Noone because he has been listed as 5'7", 5'9", 5'10" and 5'11" See if you can track him down Glenn!
Victor
said on 7/Dec/08
Wyman had a very slender build which may have made him seem even smaller at times. I do remember seeing them in concert and Wyman seemed tiny...now in 08 he's 72 and likely down to 5'5 if not less.
sf
said on 19/Sep/07
Never knew Wyman was this short. I am actually amazed.
guy
said on 19/Sep/07
Saw him once on a talk show-forget which one, Conan, Leno. Was surprised at how tiny he looked not just from the comparison to the host but to his surroundings. His chair, loveseat, just looked massive like a child was in it. His legs were dancing above the floor.
Glenn
said on 15/Jan/07
Yeah,Jones was tiny.
Anthony
said on 15/Jan/07
I always thought 5'8, but now I agree with 5'6, maybe less. I guess Jones was 5'5.
Glenn
said on 15/Jan/07
He is 5-6.
D.J.
said on 29/May/06
Even with lifts, he still wouldn't reach 6'2". I'd say 5'10"-5'11" tops.
mike
said on 27/May/06
my friend who is about 6'2 has a regular camera pic with mc hammer when we graduated high school in 2002, my friend was like 3-4 inches taller then him, id guess 5'10 low 5'11 high, i agree with glenn on mc's height as usual, he would need lifts to "look" or people to believe he's 6 or taller
Truth
said on 4/May/06
For Hammer to be 6ft he needs to PRAY, PRAY oh yeah just PRAY, PRAY LOL. Now tell me if I'm not the Truth.
Glenn
said on 8/Apr/06
He is 5-10.5 ish.
tgri
said on 7/Apr/06
yes i agree with 5'10ish .maybe his baggie piants made him look taller?....you know what 6 feet is saying to hammer ........ CAN'T THOUCH THIS . LOL
Mr. R
said on 22/Feb/06
I saw him last week, and he was between 5-9 and 5-10.
Mr. R
said on 21/Feb/06
I stand by my 5-9 sighting last week.
J.
said on 21/Feb/06
Correction: type in 'MC Hammer and Stephon Marbury' on Getty Images to see the picture that I'm referring to.
J.
said on 21/Feb/06
Rob, there's a picture of Hammer and Stephen Marboury (6'1"-6'2") on Getty Images. Now, next to Stephen in the picture, Hammer as a 6'0" doesn't compute!
Anon
said on 21/Feb/06
No way he Hammer is 6' tall! I saw him standing next to Deion Sanders, who is 6'1, and he was a good 4-5 inches shorter. I would probably give him 5'8.5 on a good day.

Editor Rob
the Hammer must have a clone...imposter, or taller twin ;-)