Billie Whitelaw's Height
5ft 2 (157.5 cm)
English actress, best remembered for appearing in films like The Krays, The Omen, Frenzy, The Dark Crystal, Hot Fuzz and Twisted Nerve. She once described herself as "being Five foot two, blonde and busted".
You May Be Interested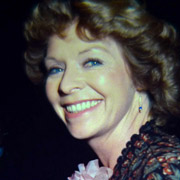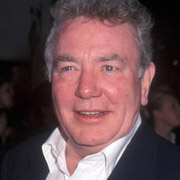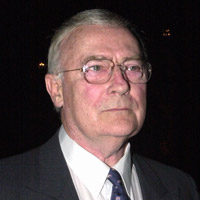 Add a Comment
10 comments
Average Guess (4 Votes)
5ft 2in (157.5cm)
Sandy A Cowell
said on 6/Apr/20
Ah! Beautiful Billie has just had me in tears preceding the sad scene in "The Krays" after her son Reggie's wife, Frances, takes her own life. The warmth of her caress and her explanation to him how losing people is part of life is so heartfelt. It's hard to explain that to a bereaved young man when he's just lost his young wife, and feels responsible. Billie's Mrs Kray was right in saying that you can love somebody in the wrong way. But love her he did.....
Billie was amazing in whatever she played, whether it was as Mrs Kray or as the evil, black-haired apostate from Hell nanny in "The Omen".
I read 5ft3 once for her, but if Billie herself says she was 5ft2, then 5ft2 it is!
😀💐
Miss Sandy Cowell
said on 13/Oct/19
Billie is amazing in 'Quills', and it's not exactly surprising that I hadn't recognized her in previous viewings. She was 69 years of age when making the film, and, in fitting in with the early 1800s, when a 69 was considered crone-like, she fits the role perfectly. She probably plays younger, having a daughter who is a virtuous maiden, but by today's standards, Billie's character is considered old-looking, making for addictive viewing with a rude cackle and a cheeky sense of humour.
Such was her acting ability. She could play older, she could play an upper-crust professional woman, as shown in 'The Omen' or an EastEnd housewife, as seen in 'The Krays', when in her late 40s. Step back nearly 200 years to the Napoleonic times, she'll doubtless have lost a good deal more height than in the late 20th Century/early 21st. Good food for the working classes was in short supply, and people aged and died much earlier, which of course, meant the shrinking process affected them earlier, and average heights were less in the first place.
We see Billie at 5ft2 in 'Quills', but had she been around in the French Napoleonic era, it's doubtful at that age that she'll have been 5ft!
Miss Sandy Cowell
said on 12/Oct/19
Oh dear! Kate Winslet is around 4" taller than the late Billie Whitelaw. I do apologize.
Miss Sandy Cowell
said on 12/Oct/19
Well, I have just put the movie 'Quills' on and, in comparison to the two shocking films I have seen today, I'm pleased to say that it has afforded me a few laughs already! I don't think they will continue for long, having seen it before, but it didn't take at all long for the viewer to be introduced to Billie Whitelaw's character, who seems to be a washer woman in a mental asylum and Kate Winslet's Mum, who plays a chambermaid.
What I did find rather amusing is the reading out of one of the Marquis de Sade's essays - in what looked like a thoroughly respectable upper class mansion, filled with beautiful paintings and statues. Well, naughty naughty, but freedom of speech was hardly around in the Napoleonic times of France, even for someone like a Marquis!
🗣️🔈...🙉🤫
As well as Billie, we have a star-filled cast including Joaquin Phoenix, speaking in an English accent, Geoffrey Rush as the Marquis, Patrick Malahide and Michael Caine. I am looking forward to watching this, even though it has some very sad parts. They'll be many cases of spot-the-star, of that I have no doubt. 🔎
Billie looks her usual 5ft2, her daughter, Kate Winslet, having outgrown her by a couple of inches. 😁😛
Nik
said on 6/Oct/19
I'm so pleased that Billie Whitelaw has a page on celebheights, she was a smashing actress and she was very honest about her own height.
Mickie
said on 6/Oct/19
She reminds me of Cheryl Ruth Hines looks wise. I'm not sure when she said it but busted wouldn't be a term you'd want to describe yourself as in the modern day U.S.
Miss Sandy Cowell
said on 6/Oct/19
It's funny that you should say that, Rob! Earlier today, while I was looking for the film 'Quills', I came across one of my 'South Park' boxsets and it occurred to me how little I have been watching them during the past three years. I came to the conclusion that it's because there are NO Celebs in it to write about, so yes, I can understand that watching animals (or cartoons!) can indeed give you a chance to shut down from the subject of height for a short while! 😉
Miss Sandy Cowell
said on 6/Oct/19
Ironically, Billie's Birthday was the 6th of June, 'that date' which happens to be the Birthdate of Damien Thorn! 😯
I've just started to watch 'The Omen'. Billie isn't here yet. We have to wait until just after his fifth 🎂Birthday....😩 He's about the only kid I'd NOT be wishing a happy, healthy Birthday! 😝
Miss Sandy Cowell
said on 6/Oct/19
@ Rob - I didn't even know that Billie did the voice of Aughra in 'Dark Crystal', but then I have never seen the film!
I think the Celebs must have great fun creating voice films, especially when the voices are those of animals. I was as about as amused as a person can be when I found out that tough-guy Steve Buscemi did the voice of Templeton the Rat in 'Charlotte's Web'! 💪
🕷️🕸️🐀🐄🐑🐖🐔🐎.....😂🤣

Editor Rob
I like watching animation/puppet films because I never think of any heights...😎
Miss Sandy Cowell
said on 6/Oct/19
Thanks Rob!
You can see how short she looks next to Gregory Peck, 6ft2.5, when she fights him tooth and nail towards the end of 'The Omen', even jumping on his back, but then she was an apostate of Hell and could fight like a cat!
When, in 'The Krays', her two six foot sons, played by Martin and Gary Kemp, both strapping six-footers, stand up to defend their Mum when threatened by her husband, the boys' Dad, you can see yet again how tiny she was.
I once read she was 5ft3. 5ft2 is far more believable! 😁💐

Editor Rob
I think from what I've seen 5ft 2 is a fair figure. I'd forgotten she was the voice of Aughra in Dark Crystal.