Edward Woodward's Height
5ft 10 (177.8 cm)
British actor, best remembered for starring in the 1980's TV series The Equalizer. In film he has appeared in The Wicker Man. In 1987 Washington Post:
"He's lost 18 pounds from his 5-foot-10 frame and now weighs 183. He blusters in mock indignation as a reporter writes it down "What on earth's business is it of anybody's what I weigh"
. Edward himself used to have his height listed as tall as 5 feet 11 inches in the Spotlight directory.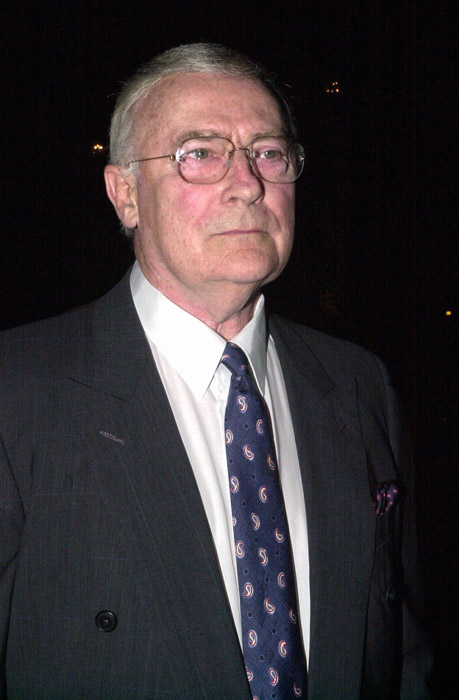 Photo © ImageCollect.com / s_bukley
You May Be Interested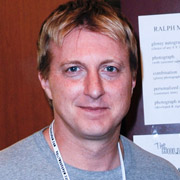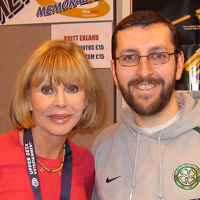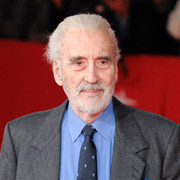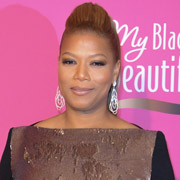 Add a Comment
14 comments
Average Guess (9 Votes)
5ft 9.56in (176.7cm)
Miss Sandy Cowell
said on 9/Jun/21
@ Gladstone Screwer - I'm afraid I've heard it already!
Stephen Fry and the team were playing around with Edward Woodward's name in an episode of 'QI', and everything got a look-in, including that - I'm 95% sure - and how his name would sound without all its many 'D's, 4 it does have rather a lot of 'em!
I saw 'The Wicker Man' very recently, and felt sorry for him all anew, and for the many roasting animals. Dreadful... 😮
5ft10. 🌾👨‍✈️🐖🐄🐑😭
Gladstone Screwer
said on 6/Jun/21
@Sandy Cowell. What do you call a man who has three wooden heads ?
🧐
Ed Wood Wood Wood.
5'9" from me.
Miss Sandy Cowell
said on 8/Apr/21
Ha ha ha! I just caught Edward Woodward starring in 'The Bill'. He played an ageing East End gangster and his grammar was deplorable; he sounded nothing like he did in 'The Wicker Man'!
😂😂😂
5ft10 peak height.
M.P.R.Stephenson.
said on 13/Jul/20
The camera angle can make a 5ft 6ins person look 6ft 2 ins , Woodward always looked average, though quite sturdily built ; I'd say 5ft 8ins .
Miss Sandy Cowell
said on 2/Oct/19
@ Rob and Gladstone - I'm about to watch the Director's Cut. It upsets me every time I see it.
I put Edward at 5ft10 - and he is! I used to watch the 'The Equalizer' when I was a kid - very good.
I told my brother the other night that he was married to Michele Dotrice, from 'Some Mothers Do 'ave 'em', herself no stranger to the horror genre. 👍
@PetePro
said on 12/Jan/18
Just now I'm watching the film 'Callan' (1974), and in that, he can several times be seen at most at the bottom of a standard door's bracket. Allowing for at least an inch heel, but maybe shrinkage during the day, I'd say at most 5'9". And as that was the average height throughout the 1960s for young British men, he's looking very average compared with the other men.
Sandy Cowell
said on 3/Jun/17
Edward stands tall and proud in the church scene at the very beginning of 'The Wicker Man'! There isn't anyone in his immediate vicinity taller, I noticed, though they do consist largely of womenfolk!
Yet when he arrives on 'Summerisle' and meets 'Lord Summerisle' (a kilted and very handsome Christopher Lee - 6ft4.5+), he comes right back down to looking decidedly average!
Peak: 5ft9.5, and later on, I reckon he was 5ft8.25. I used to love 'The Equalizer', but I was hardly of an age to think of him as any taller than the average height of 'a man!'
He will have been at his peak when 'The Wicker Man' was made, which was 1973.
Chase Witherspoon
said on 28/Oct/15
I didn't think he looked 5'8" range and the last thing in which I saw him, he was confined to a wheelchair so I don't know about his twilight years, but I could buy somewhere in the 5'9" region perhaps 176-177 in his prime acting years 1970's-1980's..
Tigon Man
said on 12/Aug/13
Even watching him in his forties when he appeared as Callan, I never felt Edward Woodward was more than 5'8. He looked almost a full foot shorter than 6'7 Dave Prowse in the Callan movie from 1974.
Ron
said on 25/Feb/11
Venus is definately more than 185cm ,probably 186,she is as tall as Safina and Sharapova who are 186 and 187 respectively
Ian
said on 12/Mar/09
Looks about 5ft11 in the wicker man. He's a policeman after all in that film and he does look taller than the average joe. Of course Christopher Lee makes him looks small, was Lee 6ft5 around then but in the pub he does carry off looking very much like a tall policeman by the time he did the Equalizer he was a looking smaller.
aussie bloke
said on 21/Jan/07
yeh, he's around the average male height of 5ft9, but his brother Venus is much taller, he could pass for 6ft2
Anonymous
said on 1/Jan/07
Woodward looked at most 5'9" when he was starring in his series, "The Equalizer." Maybe when he did the original "Wicker Man" he was 5'10".
Editor Rob
said on 17/Dec/06

lol...even Navratilova laughed once at the 'official' 145lbs listing for Serena, "I' m 5'8, 145, no way is Serena 145"