Britt Ekland's Height
5ft 4 (162.6 cm)
Peak height was 5ft 5 (165.1 cm)
Swedish Actress best known for roles in films like Get Carter, Wicker Man and The Man with the Golden Gun. She said in Hindu Times about the film Life and Death of Peter Sellers:
"This actress (Theron) is six foot tall. I am five foot five inches"
. She also said at Edinburgh Festival website
"If you Google me, you will find that I am 5ft 2. That would make me the same size as Kylie and I am definitely not, I am actually 5ft 5"
.
In this photo she had about 0.5-0.6 inch more footwear than me.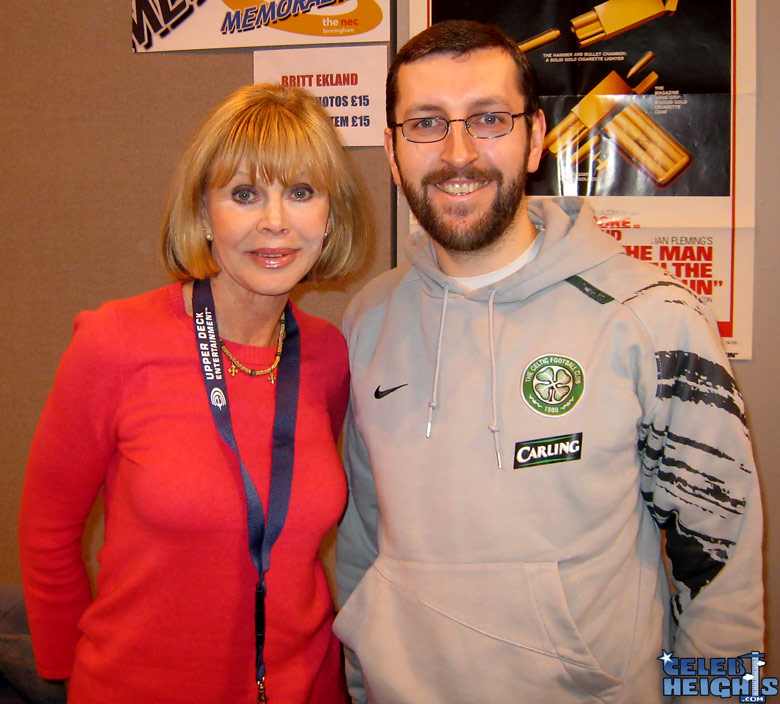 5ft 8 Rob and Britt @ Memorabilia 2008
You May Be Interested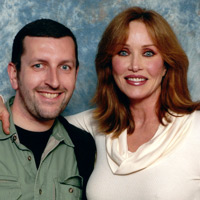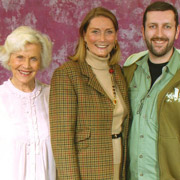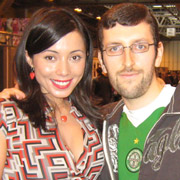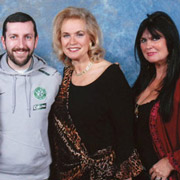 Add a Comment
20 comments
Average Guess (3 Votes)
Peak: 5ft 5in (165.1cm)
Current: 5ft 4in (162.6cm)
Nik
said on 29/Oct/20
@ Mario - Britt isn't very small and if she is 5'3" she still ain't very small!
Miss Sandy Cowell
said on 24/Mar/20
Good idea, not point 📍, to watch Britt in 'The Wicker Man'! Arch Stanton rates it too!
That film shows Britt at her lustrous best. She can also be seen in 'Scandal'.
Peak - 5ft5
Today - 5ft4
Nik Ashton
said on 22/Mar/20
@ Shelly - Good point!
It's amazing that she once said "This actress (Theron) is six foot tall. I am five foot five inches"! 😀👌
Miss Sandy Cowell
said on 6/Oct/19
🎉🎂💝💐 Happy Birthday Britt 💐💝🎂🎉
Britt Ekland today celebrates her all-the-sevens Birthday. Have a wonderful 7️⃣7️⃣th, lovely Britt!
When we recently watched 'The Wicker Man', completely uncut, I joked with my brother when Britt performs her seductive dancing and singing ritual, "Could you turn down an invitation like that? I don't think even I could...", I added jokingly, and I am, to date, a heterosexual! 😀😂😆
As usual, when appropriate, I told my brother that Rob has met this star!🌟
Everyone of my era will remember Britt's relationship with the blonde-loving Rod Stewart, but one little-known fact is that Britt also dated Les McKeown, the lead singer with the Scottish 70s teeny bopper band 'The Bay City Rollers'. He said that Britt had the most perfect body he had ever seen!
🎉🎂💝💐🎉🎂💝💐🎉🎂💝💐🎉🎂💝💐
Miss Sandy Cowell
said on 2/Oct/19
That song 'The Landlord's Daughter' is a bit on the naughty side! 🤭
I used to think Britt was 5f6! I read it somewhere....😜
Nik
said on 2/Jul/18
For me Britt is at least her listed height!
Scarlett Rose
said on 21/May/17
The average height for Swedish women is 5 feet, 5 inches. Britt gets very upset when people say she's much smaller. Britt was an absolute stunner at the peak of her fame/career in the 1960s and 1970s. My favourite Bond Girl of all time. I thought Britt resembled fellow Swede Agnetha Faltskog of ABBA (who's 5 feet, 7 inches tall). Definitely "every schoolboy's dream" when I was younger, but perhaps I'm biased as I am part Swedish and proud of it. 💋
Sandy Cowell
said on 29/Jan/17
I have seen Britt play that sizzling role in the original and best 'Wicker Man' and also I saw her playing the beautiful friend of the equally attractive Charlotte Rampling in 'Asylum', though they were actually alter-egos!
When I saw her in the James Bond film, I was far too young to have given two hoots about her height! She was an adult, I was not!
I have read 5ft6 for Britt and that was in a newspaper; she isn't the sort of celebrity to feature in the celeb magazines very often. I'm more in favour of the 5ft5 written here from what I have seen of her. Also, I remember her commenting on being able to relate to Mila Kunis, and one of the reasons she gave for that was because they're similar in height. As Mila is 5ft4, I don't see how Britt would liken her height to Mila's if there was more than an inch difference!
Hypado
said on 14/Feb/15
Agree, Arch Stanton, Britt Ekland, incredibly beautiful as a young woman.
Now 5ft 4in (163 cm)
Peak 5ft 5in (165 cm)
Arch Stanton
said on 30/Oct/13
Bad actress or not she was incredibly beautiful as a young woman. Watch The Bobo from 1967 with Peter Sellers her husband at the time. She was just a doll to look at. Looks 5'5" range-5'6" in the film.
Shelly
said on 27/Mar/13
I'd say 5' 4.5" since she's slightly leaning in.
dicksock
said on 8/Dec/11
She looks about 4" shorter than Rob and she has .5" of footware advantage. She is probably 5'3.5".
linke
said on 12/Oct/11
she thinks theron is 6'??
Hullywood
said on 28/Jul/11
1.65m-1.66m. You not look much taller Rob, but you´re 1.73, if she is 1.63, she musst looking smaller next to you.
littlesue
said on 25/May/11
Well Eva is barely 5ft 6
littlesue
said on 27/Apr/11
Well she is taller than Ursula Andress who is alway voted the best Bond girl, she is also taller than Jayne Seymore and around the same height as Halle Berry
claudia
said on 5/Dec/10
wow..... why do you always get photos with like the most amazing people!!?!! haha
wow i love her... i wanted her to win im a celebrity!!
i cannot believe she is only 5'5,, i thought she was more like 5'8! She gives the illusion of being taller..
she looks so good for her age.
Arnault
said on 29/Jun/07
Again another one who lied ...just a bit..since she is no taller than 5'4!! My father has met her when filming Bong with Roger Moore...many, many years ago. She was however a lady that apparently had "an absolutely gorgeous face" in her youth.
Mario
said on 24/Mar/07
I met Britt Ekland in 2006 and she is about 5 ft 3. She's very small.