William Zabka's Height
5ft 11 (180.3 cm)
American actor best known for playing Johnny in The Karate Kid, Back To School and Just One of the Guys. On TV he had a role in The Equalizer.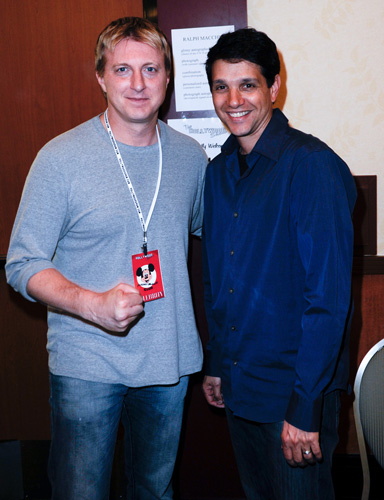 William with
Ralph Macchio
Photo by PR Photos
You May Be Interested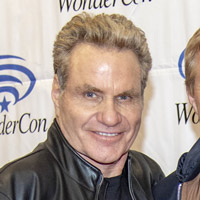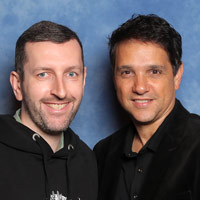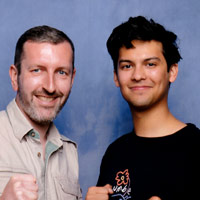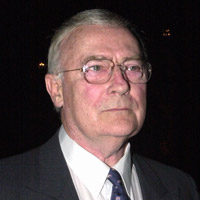 Add a Comment
54 comments
Average Guess (54 Votes)
5ft 11.07in (180.5cm)
Steven Stinson
said on 20/Feb/21
Rob maybe 181 peak and 1/2 inch loss now
MrTBlack
said on 17/Feb/21
@Greg
Zabka posted his height as "6'0" when his MySpace page was up. I wish it was still live cause it would be good to use as a reference for his claim.
MrTBlack
said on 17/Feb/21
@Rob I know your height request page is down but Yuji Okumoto was in Cobra Kai Season 3 as "Chosen" and he's definitely no longer 5'11.5" next to Macchio. I'd say he looked 5'10-5'10.5" range next to him as he was barely taller. I'd say he was probably 5'11.25" back in KK2 but you should definitely add him and have a look at Okumoto in KK2 and Cobra Kai Season 3.

Editor Rob
He may have lost a fraction, but I'm not sure like 2cm...I can see how he looks weak 5ft 11 today.
Peter 180cm
said on 14/Feb/21
Looks 179cm.
Chowdhury Quaseed
said on 8/Feb/21
Thanks a lot Rob, for the reply. Yes, I think it could be the camera was held at chest level. Rather than a straight shot at the face . Yes I think he could be a very good 5-11 guy, who with shoes and hair could look 6feet or 6 feet half an inch in front of the scale if properly photographed.
Rob... can you please tell me as an expert.... lets say a 6 feet person stands in front of a mug shot scale wearing lets say dress shoes and has pretty much regular hair cut and gelled ( hence quite flattened ) ...how much would such a guy look ? This is very important. Please reply...

Editor Rob

Really there's a few variables, it's something which can be a guess as to how much it might add...

There's a few factors like how high up the camera is, the focal length of lens and how close (or far) the camera is from the subject.

Maybe one day I could redo a video showing mugshot and camera differences...

Greg Matty
said on 3/Feb/21
Regarding why Zabka looked 6'2" in his mugshot in Cobra Kai . . . well he didn't look that tall . . . Johnny Lawrence looked that tall. And it is because he is a fictional bad guy and they always want bad guys to look big and intimidating.
As far as looking bigger in Cobra Kai than the original Karate Kid movie . . . back then he was . . . a kid. He is, of course, a grown adult now and looks like he may have spent time in the gym building up his body and simply looks less like a kid and more like a fully grown adult.
kevin mask
said on 26/Jan/21
he looked 6'1" in karate kid 1, watched the movie again after watching Cobra Kai and he now he seems shorter in the latter to me, how do you explain that?
Tizwaxxx
said on 24/Jan/21
Weak 5-11 here imo
Willy5'10
said on 23/Jan/21
Definitely a 5'11 guy for sure. 6' isn't to off but I agree with 5'11. He definitely looks a little under 6 feet
Axel Lextor
said on 21/Jan/21
Big Rob do you think that in karate kid 1 the average 178 or 5'10? And if so, why did he get so much out of everyone?

Editor Rob
yeah I feel he still was gaining height around making Karate Kid and maybe had another inch or so growth.
Chowdhury Quaseed
said on 18/Jan/21
Rob...in cobra kai season 3 possibly there is a scene of zabka having a mugshot taken. Why does he look 6 h2.5 there. He wears flattish shoes and his hair is also quite flat. At most shoes and hair should not have added over 1 to 1.5 inches. Whicch on a 5-11 person would make him look 6-0.5 to 6-1 tops. Where did that extra 1.5 inch come from? Did they Deliberately pull tje markings down a bit to make him look taller? I also would not place him at over 6 feet from visual guessing. Rob please reply to me...

Editor Rob
Maybe he stood in front and the camera was low enough to add a few inches.
Patm
said on 2/Jan/21
Weak 5ft11.75 peak, little over 5ft11 today, looks too strong off a 5ft11 guy on cobra main to just be 5ft11
Black Noir
said on 1/Jan/21
Rob, in cm how tall do u think Yuji Okumoto is? And will he get a page

Editor Rob
would need to look at him
BR
said on 12/Nov/20
I guess he was about 5'10" during production of Karate Kid since he was about 17-18 at the time, then shot up around 5'11".
Miss Sandy Cowell
said on 7/Oct/20
I'll have to keep an eye open for William next time I see 'The Equalizer'. I can see 5ft11 for him from the picture, yes!
⭐ It's a nice finishing touch for this page to have a picture of the late Edward Woodward, who starred in the original series of 'The Equalizer' many moons ago.
🌛🌝🌜
Keith 5'10
said on 28/Sep/20
He is easy 2 inches taller than Ralph.
Click Here
Click Here
Click Here
Click Here
(bad posture from Zabka, he looks close in height with Ralph on this one)
I think that Macchio wears thick shoes in some scenes from Cobra Kai too
Jason H
said on 26/Sep/20
They look almost the exact same height on Cobra Kai. If Ralph is 5'9 William can't be more than 5'10 or a shade over.
Ferris
said on 25/Sep/20
Yo Rob, Could u add him to Martial Artists category?
QM6'1QM
said on 23/Sep/20
Face of Larry Bird :)
Slim 6'1"
said on 21/Sep/20
He'd have 5cm on Ralph machio
Slim 6'1"
said on 21/Sep/20
Weak 5'11"
179.5
Black Noir
said on 12/Sep/20
Hey rob, what changed ur mind to Ralph being 5'9? And how tf can Ralph or others like him keep growing lol.. Cause I think my brother who's 20 had grown a little more despite having a few sleeping disorders

Editor Rob
against other celebs he could pass for 5ft 9 and with Zabka who is near 5ft 11 he can seem near it. I'm not convinced in person he is a full 5ft 9 though, so almost that mark might be a fair figure. The 8.5 as mentioned comes from his biography at age 24, it's the figure he'd have on his bio sheet.
Alex1.1
said on 29/Aug/20
I think 5.10ft or 5.10 1/2
Aaron Rosales
said on 27/Jun/20
Rob do you think William grew after karate kid? I stopped growing at 18, :(

Editor Rob
I would have said he still gained a bit of height after filming.
Ryan Gahm
said on 6/Jun/20
Ah metallica man he might have been 6ft at one point but now he's probably 5,11 and 3 quarters
Rampage(-_-_-)Clover
said on 3/Jun/20
That kid looks 6ft1 range w/h Zabka
Keith 5'10
said on 30/May/20
Hi Rob!
How tall looks Gianni Decenzo with William?
Click Here
A page for him will be great
He gave his height here:
Click Here

Editor Rob
Looks a six footer there. At 16 and almost 6ft like that claim, he could be near it.
JW23
said on 19/Apr/20
@ 00:19
Click Here
Rob in your expert opinion how tall was William Zabka in this scene please?

Editor Rob
Could seem at most 5ft 10 when filming that. A couple of years after KK he was in that Back to School, you can see him with
Downey Jr and Terry Farrel
, he holds up reasonably well there.
BT
said on 9/Dec/19
Nice upgrade, Rob. He did look similar to Radnor and Brady on HIMYM, not much shorter than NPH either.
Keith 5'10
said on 20/Nov/19
@ben stevens - Maybe just under 5'8, he is smaller than Xolo Maridueña and i don't think that Xolo is more than 5'8 (5'8.5" max.)
But Jacob looks at least an inch taller than Peyton List
ben stevens
said on 16/Nov/19
Hey Rob, how tall do you think Jacob Bertrand (Hawk) is? I would say 5ft 8 but I'm not very sure.
thanks

Editor Rob
Somewhere in 5ft 8 range, I remember somebody mentioned he once claimed 5ft 8 3/4
FE
said on 28/Sep/19
@Editor Rob,
I think Yuji Okumoto needs a page?
Click Here
Click Here
Click Here
Click Here
Click Here
Click Here
Click Here
Click Here
Click Here
Click Here
Click Here
Click Here
Click Here
Click Here
Click Here
Click Here
Click Here
Click Here
Click Here
Click Here
Click Here
Click Here
Click Here
Click Here
Click Here
Click Here
Click Here
Danny Kamekona (5'9.5"), James Lew (Listed 5'9"), Thom Matthews (Listed 6'0") and Ping Wu (Listed 5'7.5")
Click Here
Click Here
Click Here
Click Here
Click Here
Click Here
Click Here
Click Here
Click Here
Click Here
Click Here
Mary Page Keller (Listed 176cm), Gretchen Egolf (Listed 5'9"), Duane Davis (Listed 6'4") and Antonio Sabato jr (Listed 6'0")
Click Here
Click Here
Click Here
Click Here
Click Here
Click Here
Click Here
It's been long overdue! from what I've seen at his peak, I think 5'11.25-11.5" Range would be fair for him.
He looks like a 181-2cm Range guy, Not quite a Solid 6 footer like Russell Wong.
Do u agree Rob?

Editor Rob
5ft 11.5 might be possible for him
Kavi Singh Gill
said on 18/Aug/19
Danimal has some pretty good evidence however the thing is we don't know if Xolo is really the full 5'8" either or whether Vanessa Rubio is really 5'10". Celebrities tend to exaggerate their height. Watch around 25:04 of cobra kai season 1 episode 1, Ralph is a bit under 5'9" and doesn't look to be 3 inches shorter than Zabka:
Click Here
I'd say it's safe to guess 5'11".
Danimal 5'9 3/4"
said on 6/Jun/19
William with 5'10" Vanessa Rubio:
Click Here
William with 5'8" Xolo Mariduena:
Click Here
William with 5'8.5" Chad McQueen:
Click Here
Amit Jha
said on 31/May/19
I got to admit Danimal has some pretty damning evidence. Ya I'd put him now at 5'11"
celebheights lover
said on 29/May/19
hey rob, huge fan of the site!
just wondering how tall solo mariduena is, like in feet and inches?
cheers.

Editor Rob
Could be 5ft 8
heightdude
said on 13/May/19
Hey Rob, how tall would you say Xolo Maridueña from Cobra Kai is?

Editor Rob
He seems average range
Danimal 5'9 3/4"
said on 1/May/19
William is bare minimum 5'11". Here he is with Hulk Hogan (and Martin Kove who has lost a lot of height):
Click Here
Here's William with 5'8" listed Xolo Maridueña (teen actor from Cobra Kai):
Click Here
William in the 80's looking taller than 6'0" listed Edward Woodward:
Click Here
William with several inches on Robert Downey Jr. in the 80's and he's not even standing straight:
Click Here
William looking 3" taller 5'9" Ralph Macchio):
Click Here
(yes, there are picture where Ralph looks closer to 2" shorter at times).
William is bare minimum 5'11" Rob.
slc
said on 7/Apr/19
If Macchio is, in fact, 5'8.5" (which he does look in the photo with you, Rob), Zabka looks approximately 5'10" here. His posture is a tad straighter than Ralph's. Of course, we can't see the footwear...
Danimal 5'9 3/4"
said on 26/Mar/19
No, just no. Ralph Macchio is bare minimum 5'9" (taller in the morning). William is at least 5'11". He lists himself as being over 6'0".
Benny
said on 30/Aug/18
6'0" next to 5'10" Macchio
DanTheGuy
said on 9/Jul/18
Only looks an inch or so over 5'8.5 Ralph Macchio these days. 5'10 - 5'10.25 these days. 5'10.5 would have been max for a peak height. 1/4'' loss is pretty common for 50's
MrTBlack
said on 15/Jun/18
@Campbell
Kove is listed here as 6'0".
Frank R
said on 27/Jan/18
Billy Zabka "looked taller" standing next to the 5'8" Keith Gordon in 'Back to School'.
Rampage(-_-_-)Clover
said on 2/Jun/17
I used to believe he was 6ft1!
bob
said on 27/Sep/16
i think he had increased his height a bit at 18
charlie
said on 22/Mar/16
I have to say he is 5 feet 8 inches flat feet and in shoes yes maybe 5' 9" or 5'10" in shoes.That would make perfect sense putting Ralph Macchio's height at 5'6" flat feet and 5' 7 to 5' 8" with shoes. There is no way he is physically 5 feet 10 inches. Not to mention every where on the internet shows his height to be 5' 8 inches.
campbell41004
said on 11/Feb/16
I don't know why it says everywhere else he's only 5' 8". When standing next to Martin Kove (who's 6' 1") he looks around 5' 10".
Nick22
said on 27/Nov/15
5ft 10.5 is fair for him.
MrTBlack
said on 27/Oct/15
He claimed 6'0" on his MySpace page when it was active but 5'10-5'10.5" sounds more accurate.
the shredder
said on 12/Jun/15
A good 5 ft 10 er
an anonymous peach
said on 10/Jun/15
That half inch can be removed.
Rampage(-_-_-)Clover
said on 28/Mar/15
He looks barely taller than Macchio...
Olay
said on 20/Jan/15
He certainly doesn't look like 6 feet, but under that.